Featured Product
Slide 1 of 2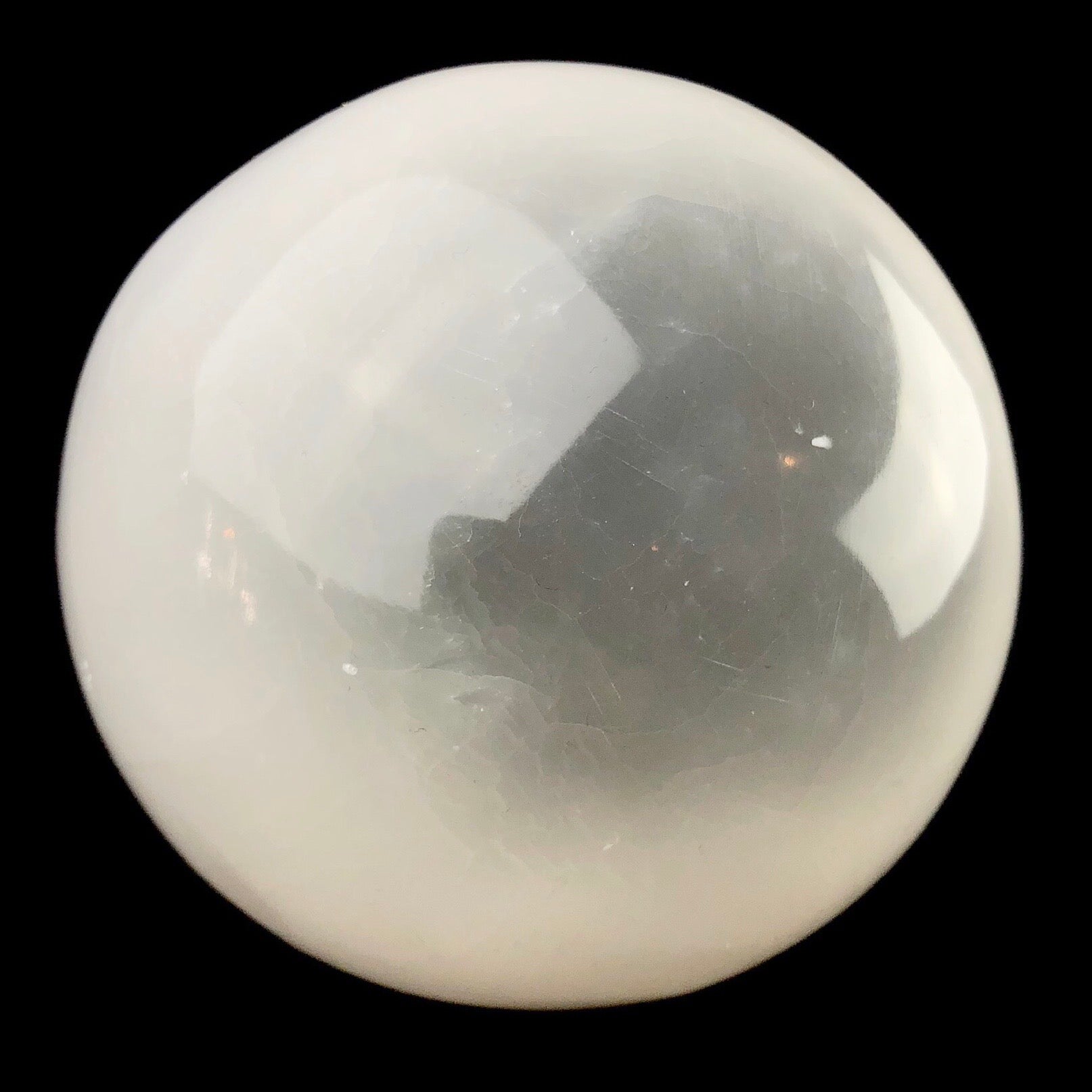 Slide 2 of 2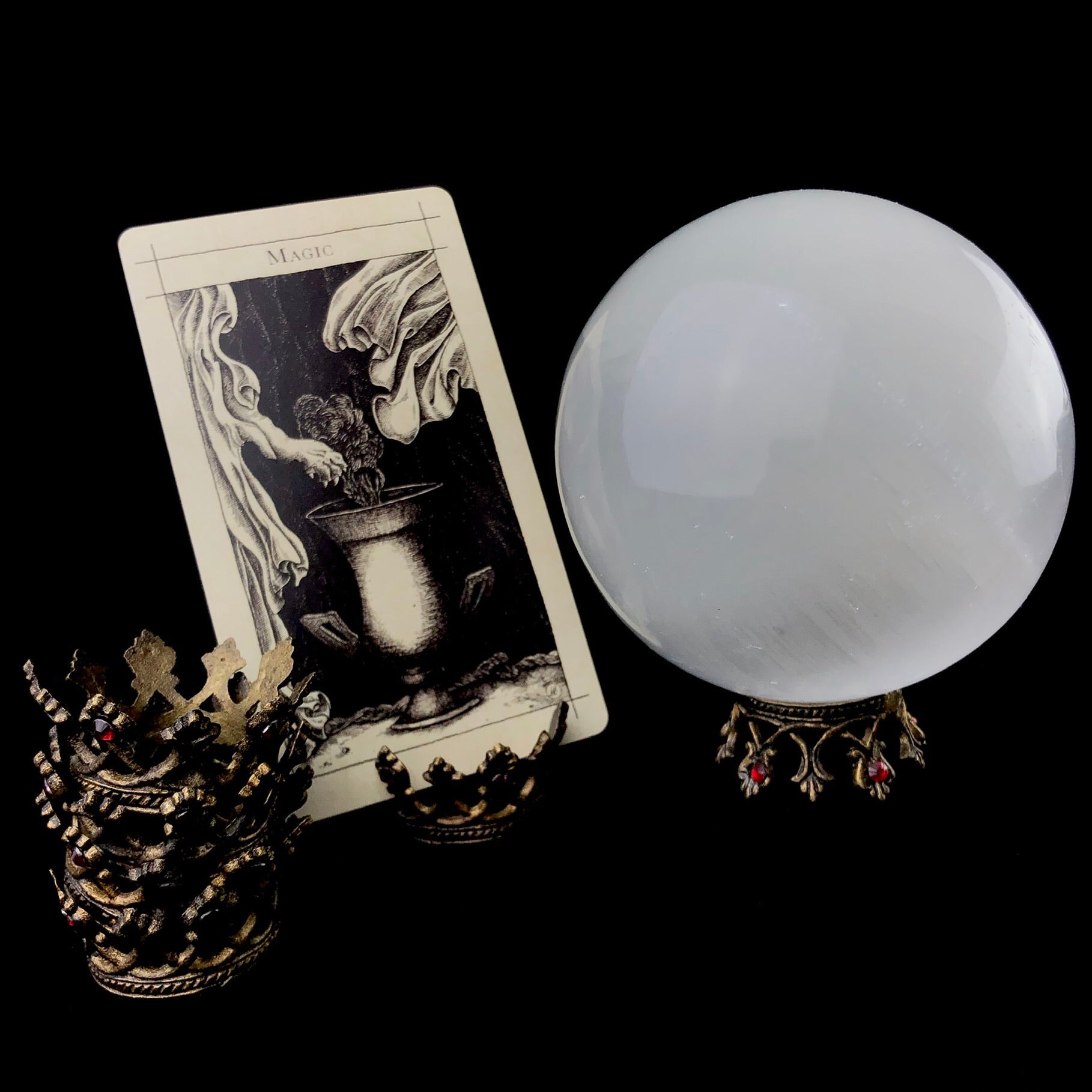 Selenite Sphere
About the Piece
Solid selenite sphere measuring roughly 6" in diameter.
Each selenite sphere we receive is unique and differs slightly in transparency and size from the next, as it is a natural substance collected from the earth and polished round by human hands. The exact transparency and size will differ slightly from the specimen seen here. 
Selenite is formed as an evaporate in ancient clay beds or where water was once present. The mineral draws its name from the ancient Greek word for the moon, which means "light." It is believed by some to be extremely effective at cleansing, helping to clear congested energies and negativity from ones's physical and etheric body while at the same time aiding in overcoming stagnation.