Featured Product
Slide 1 of 4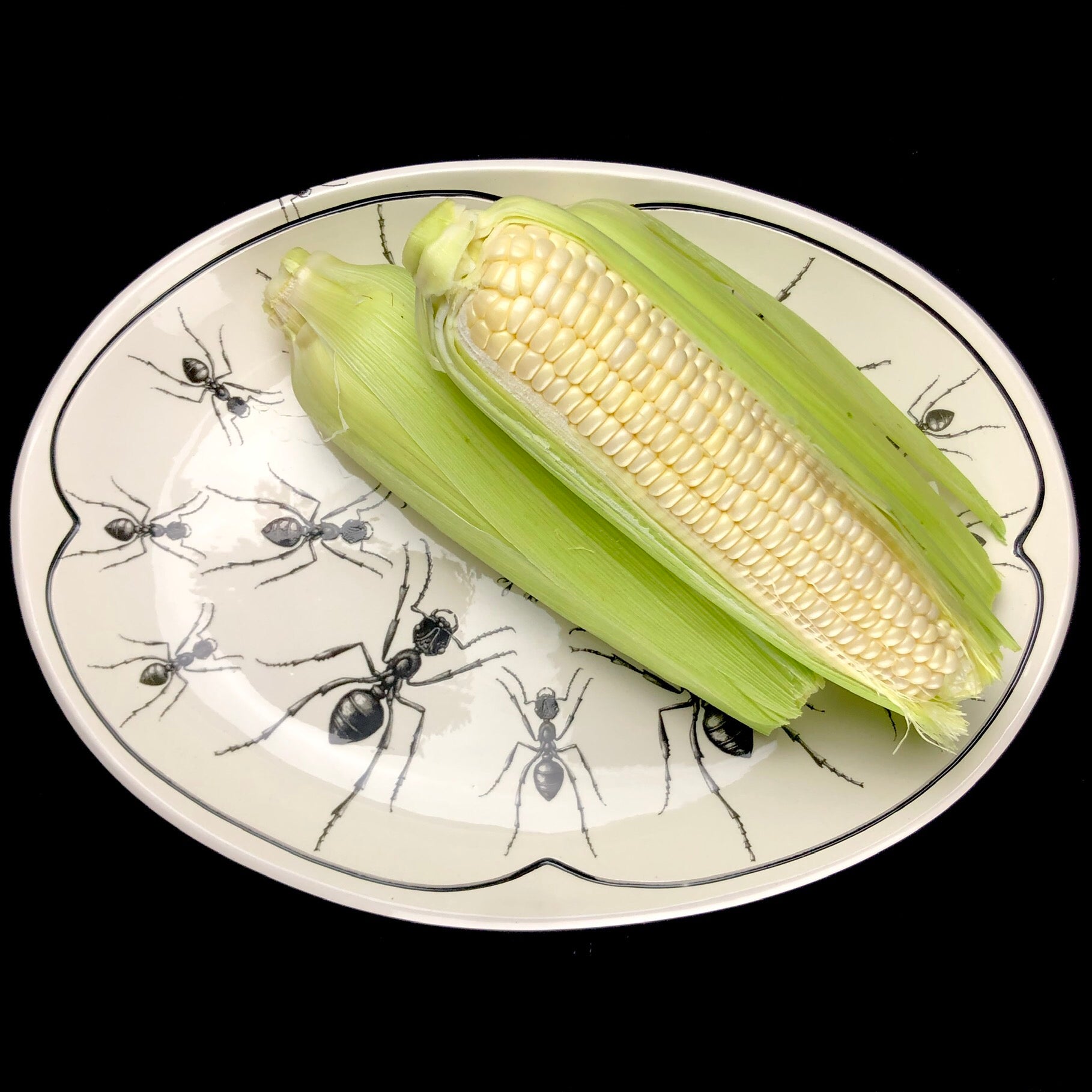 Slide 2 of 4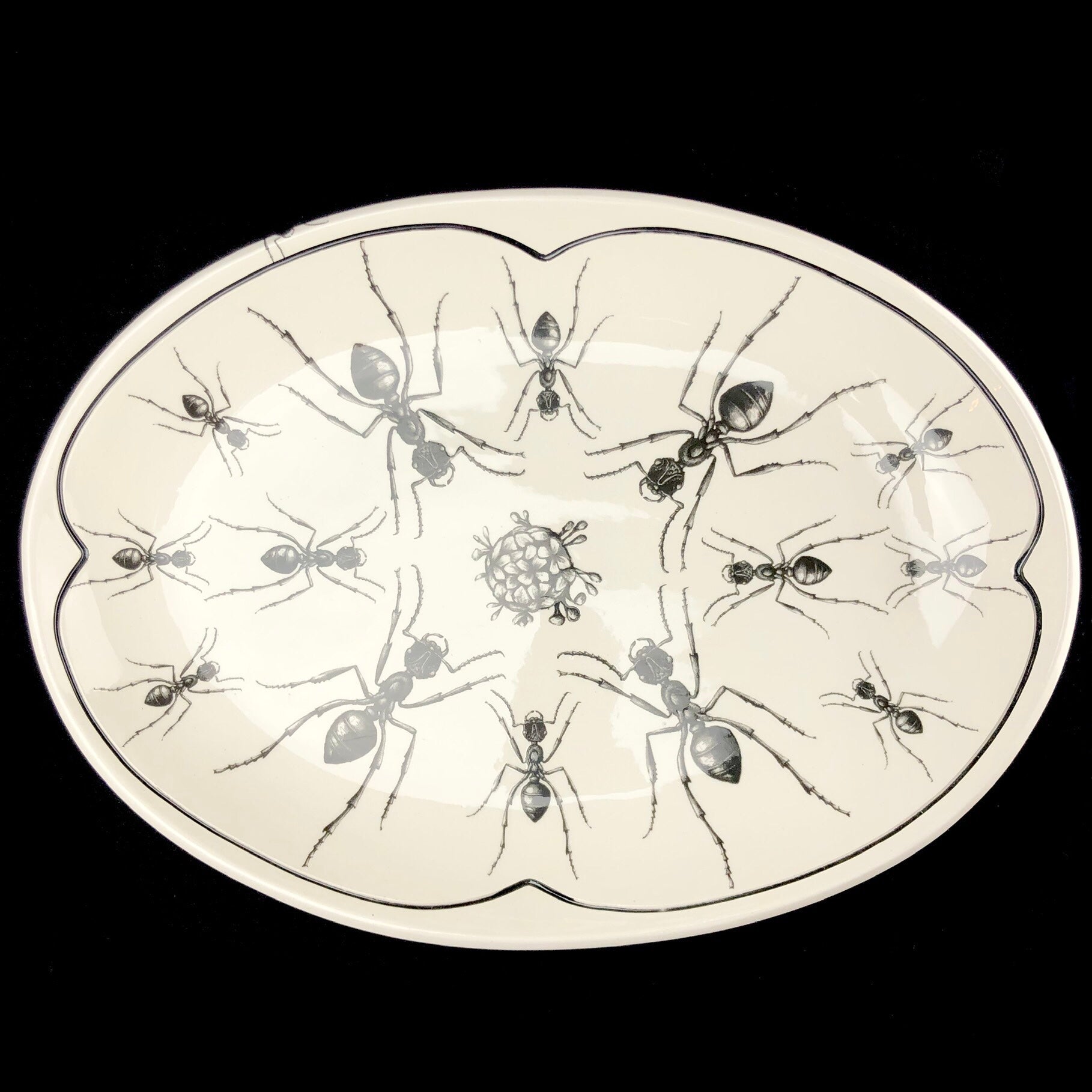 Slide 3 of 4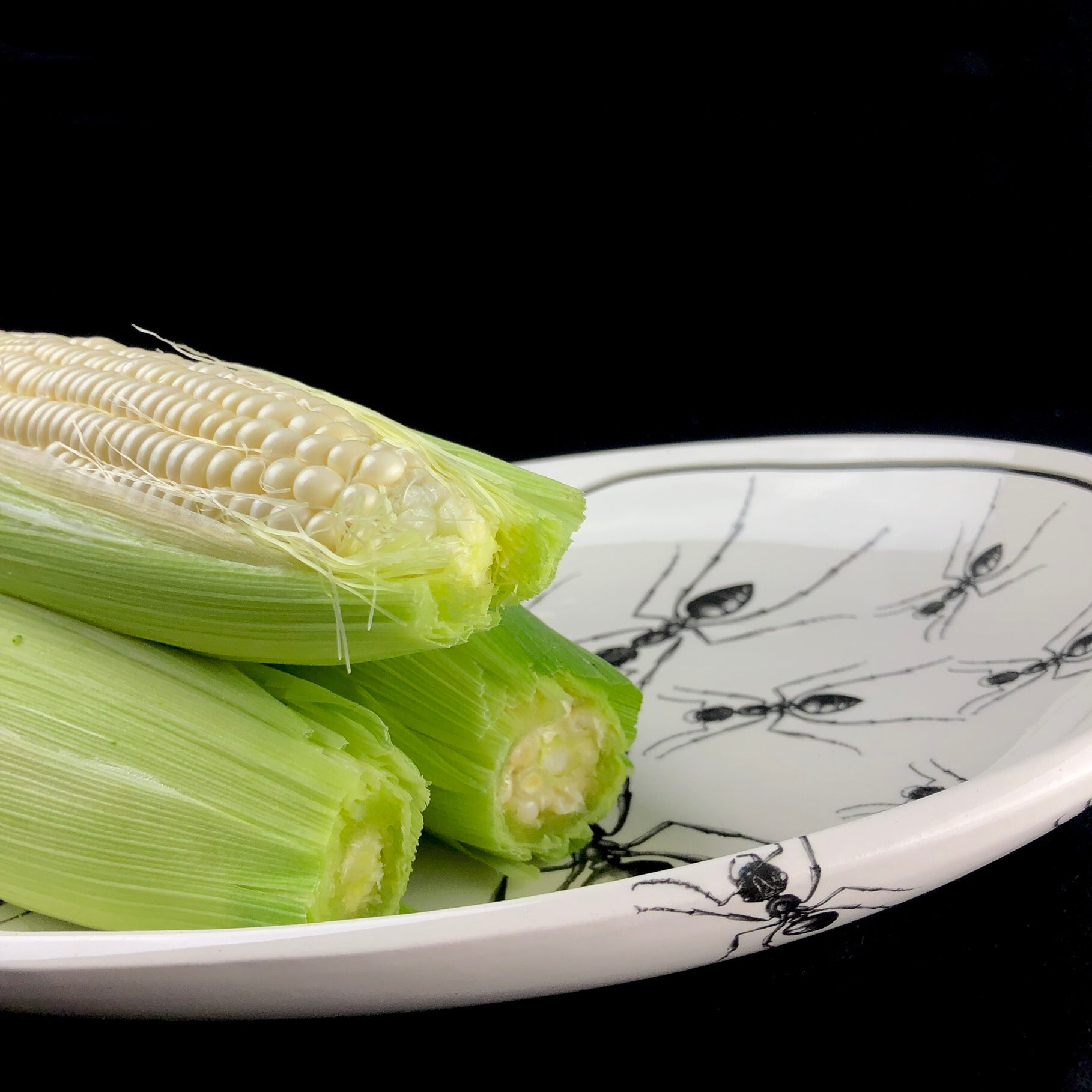 Slide 4 of 4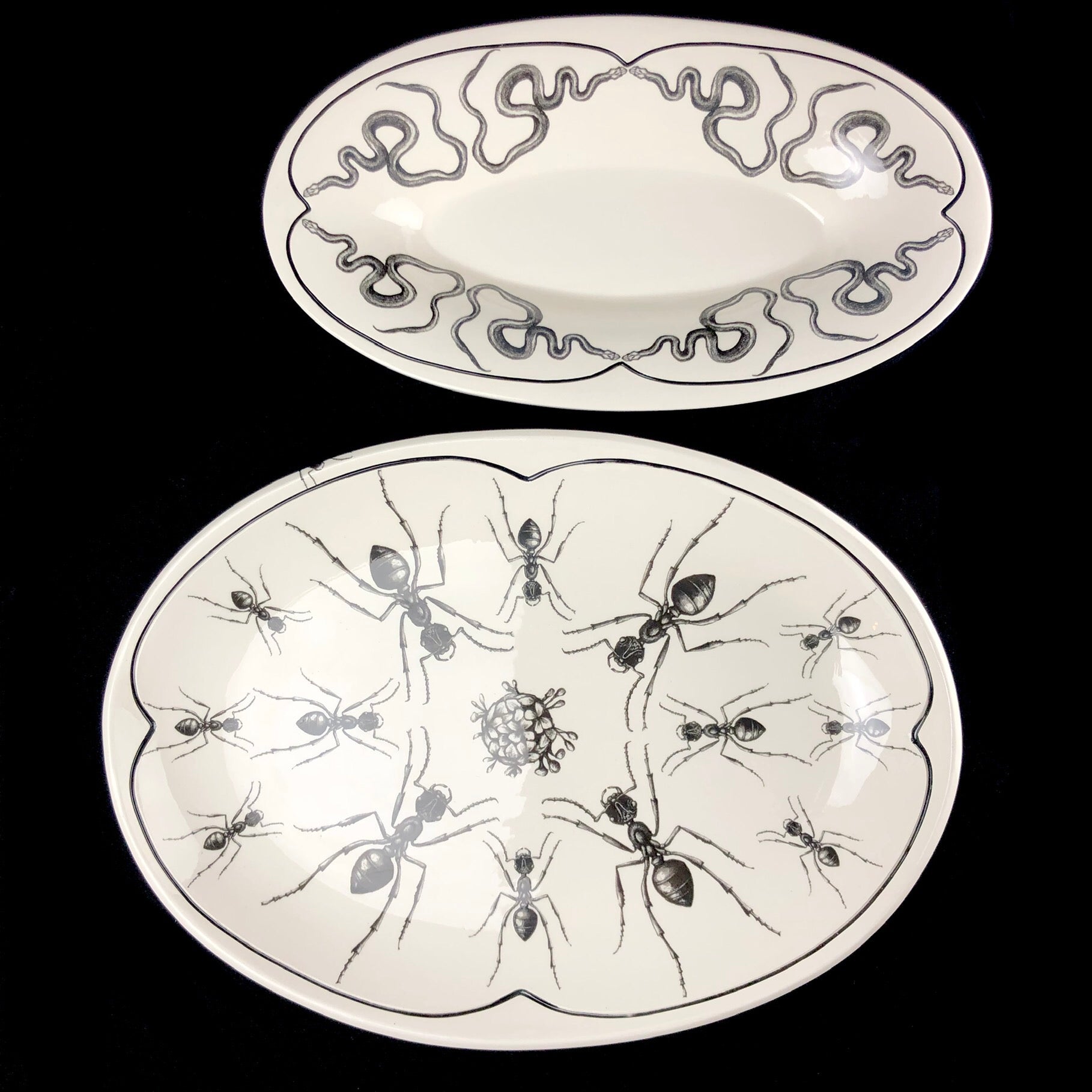 Serving Platter with Ant Pattern
Serving Platter with Ant Pattern
About the Piece
This serving platter measures 13.5" wide, 10" tall and 1.5" deep. Non-toxic, low-fire glaze. Hand wash only. Not to be placed in the dishwasher, oven, or microwave. Logo stamped into clay on the bottom of the piece. 
This handmade tableware is fabricated of white ceramic earthenware and hand brushed with the company's signature glazes. The surface of each piece is then collaged with enamel transfers of Zindel's detailed graphite pencil drawings of flora and fauna. Each piece is fired 3 times to create the rich surfaces of the serving dishes and table accessories.
About the Artist

Laura Zindel, along with her family and small team of skilled artisans make the pieces seen in this collection. Producing out of an old industrial building located in Brattleboro, Vermont the small team creates in small batches with attention and love for every single piece.