Slide 1 of 9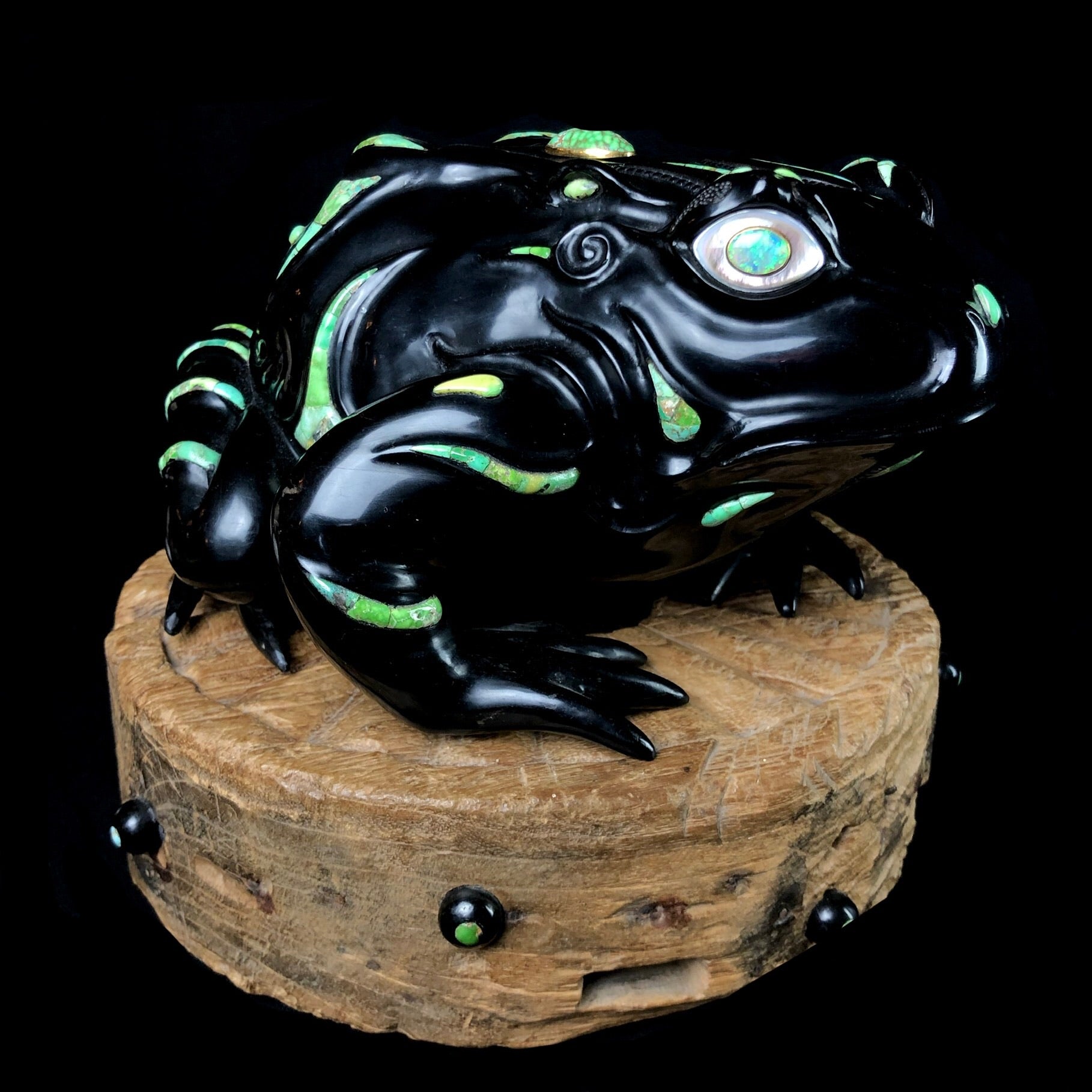 Slide 2 of 9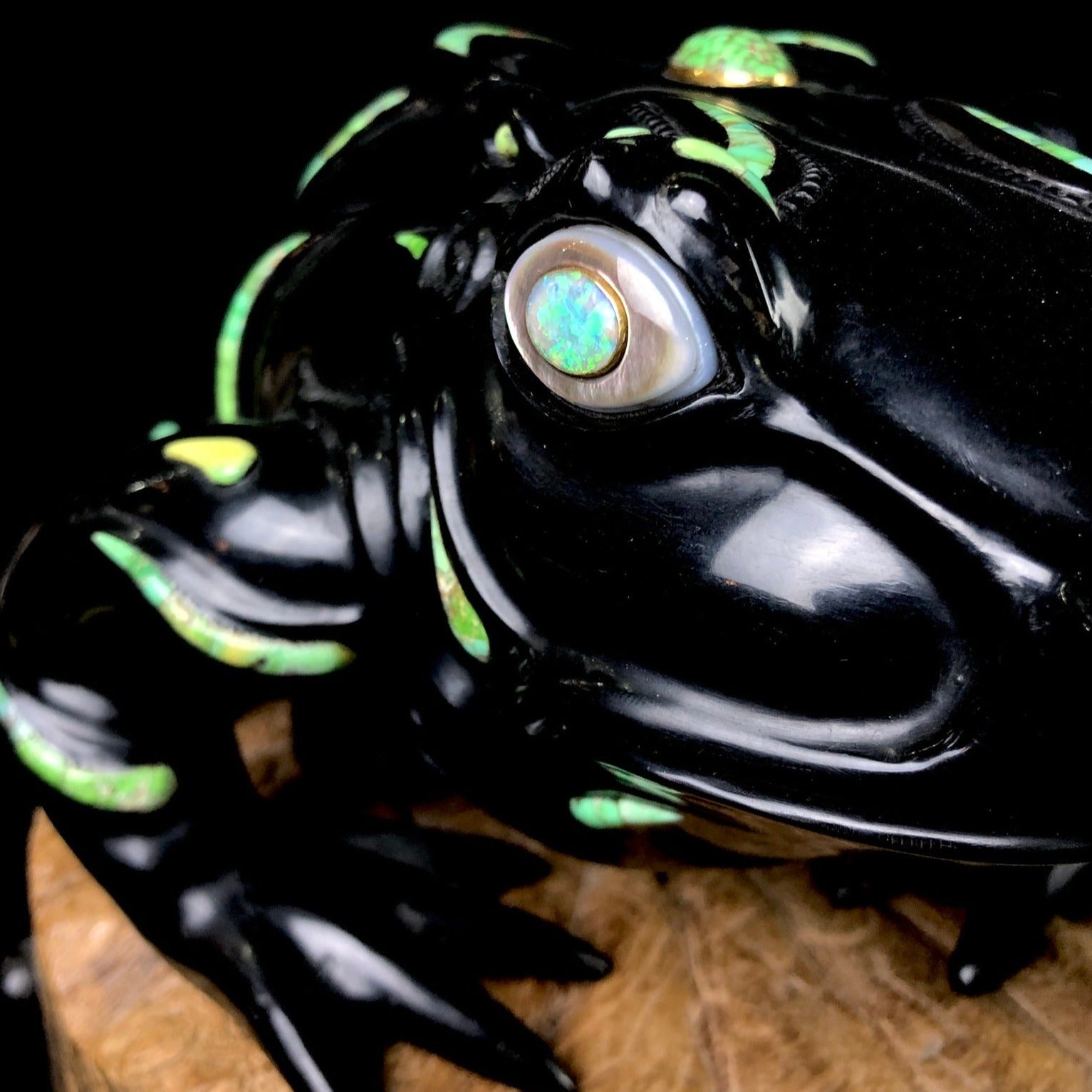 Slide 3 of 9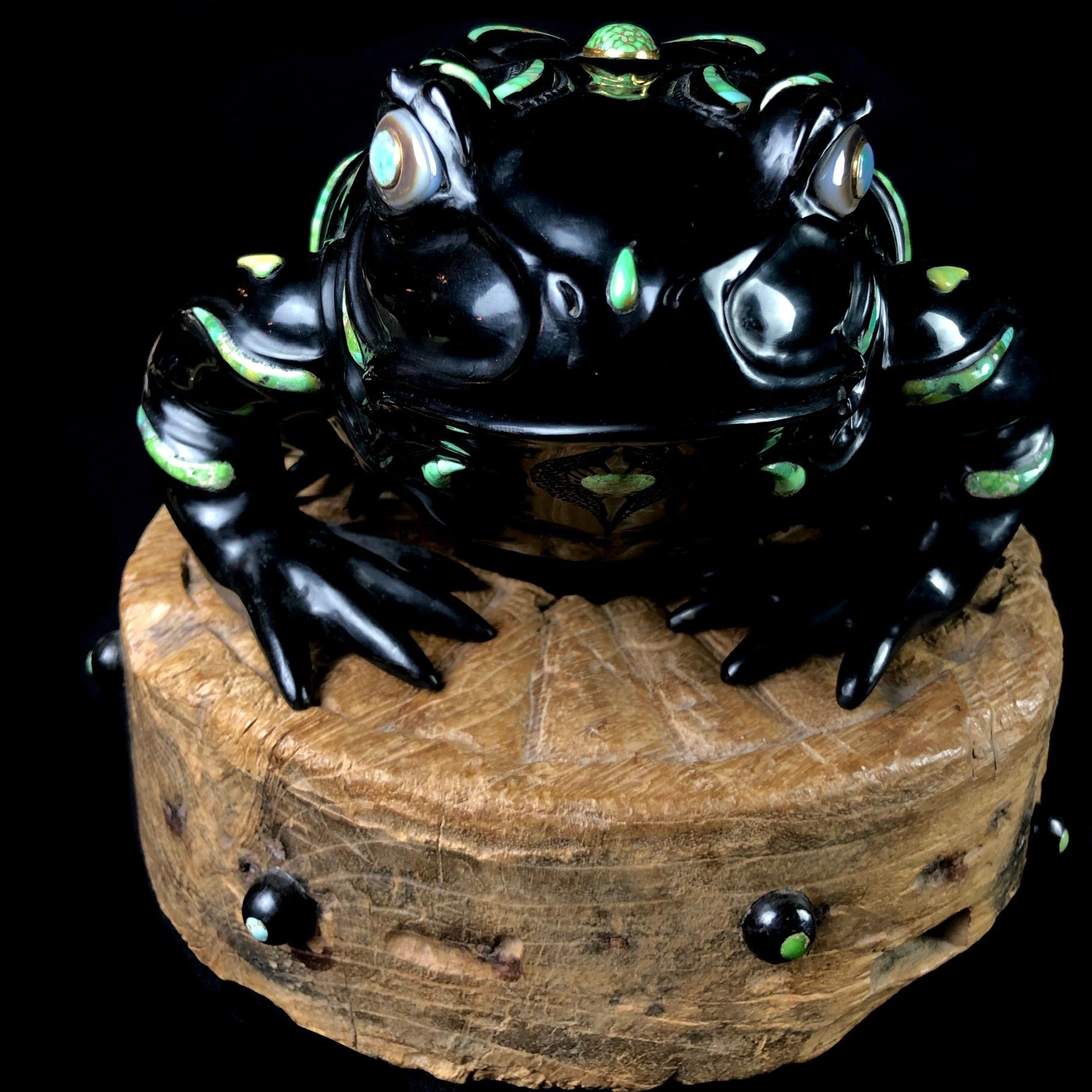 Slide 4 of 9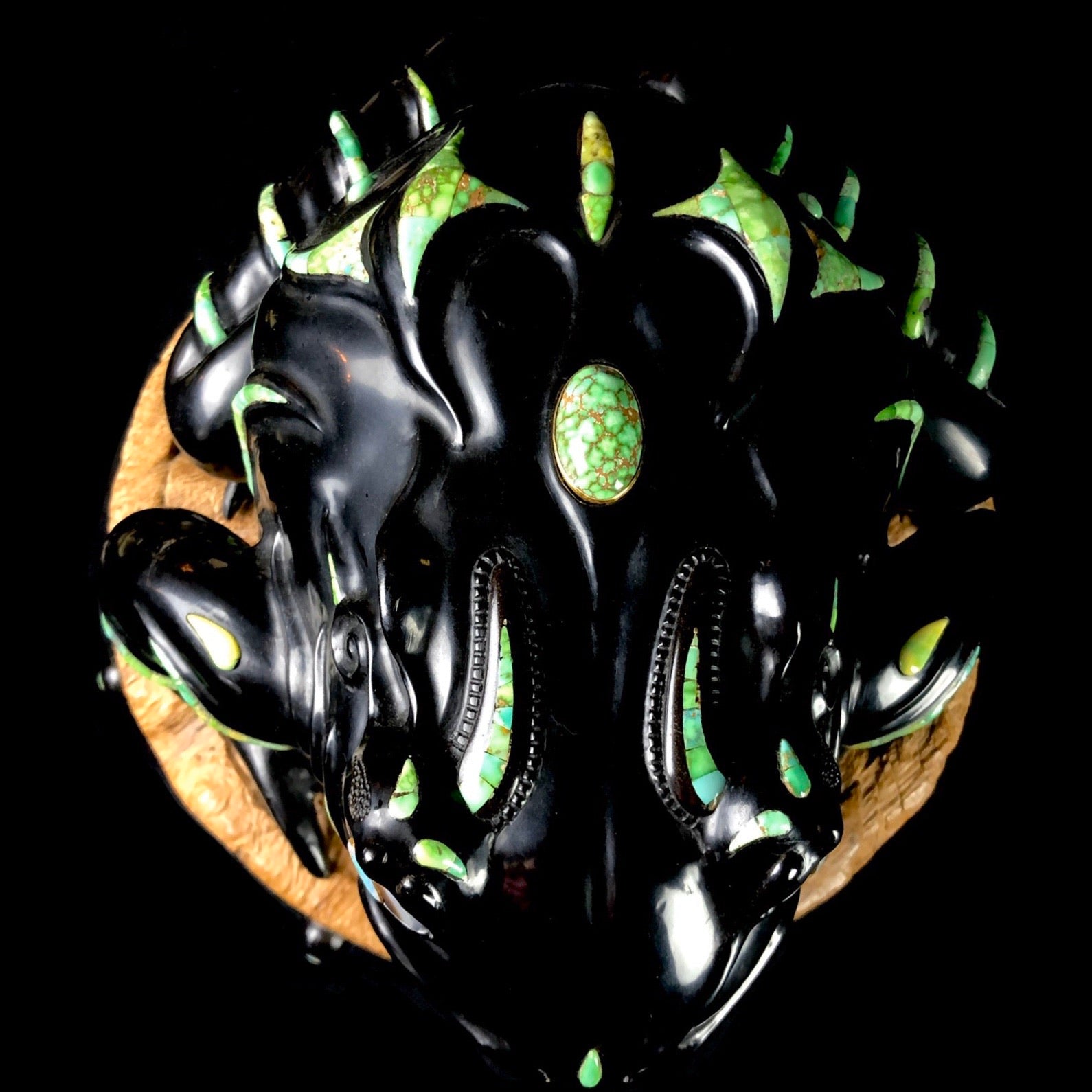 Slide 5 of 9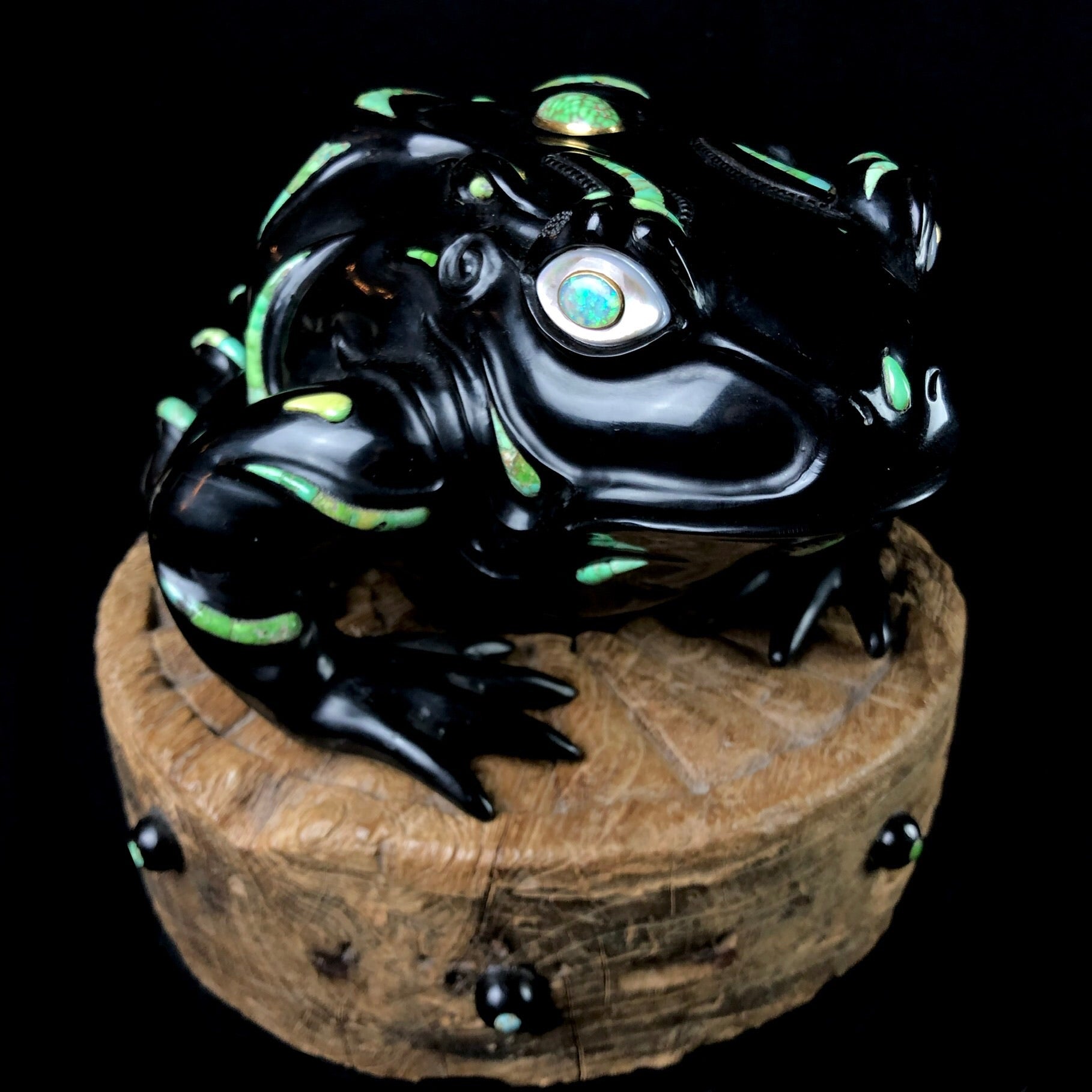 Slide 6 of 9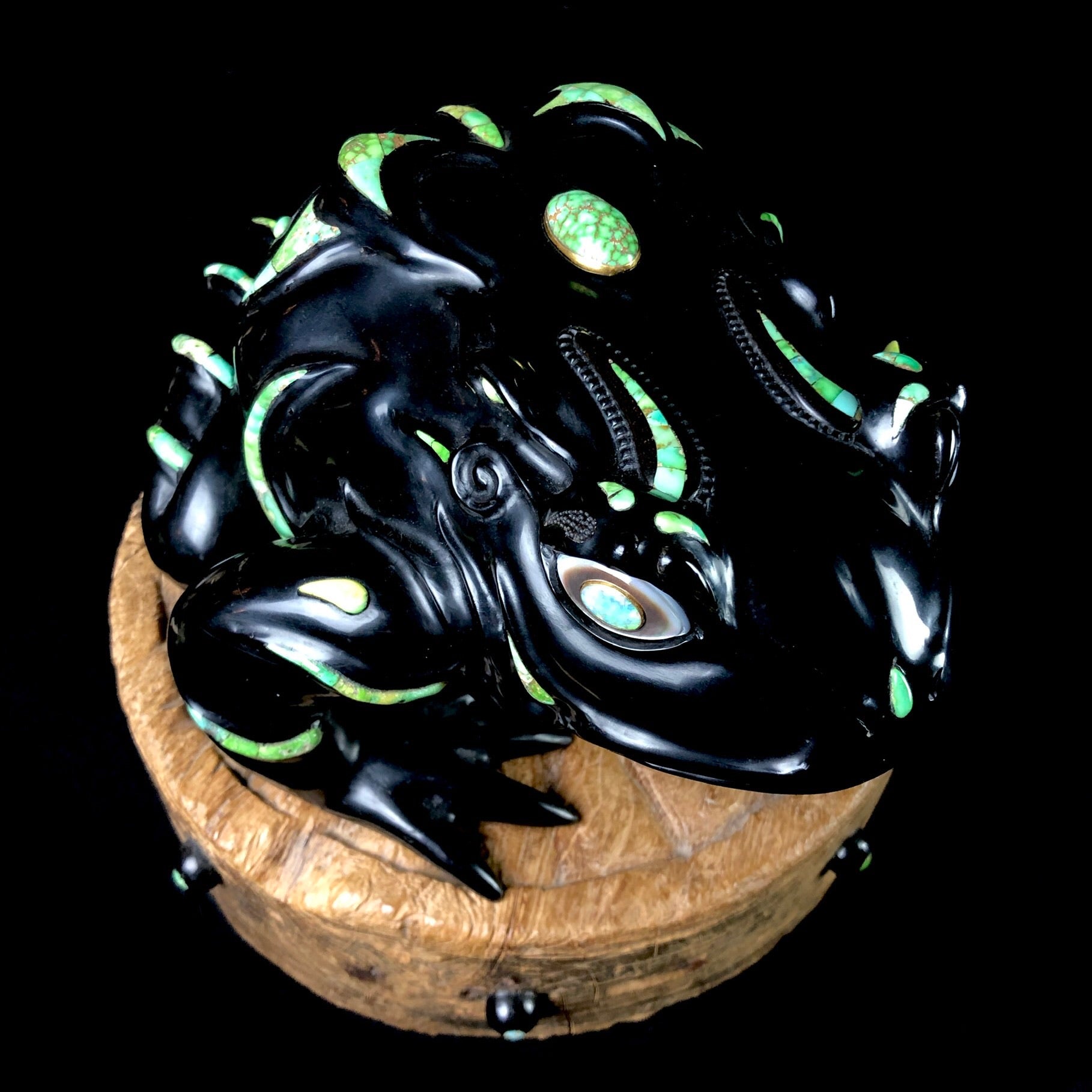 Slide 7 of 9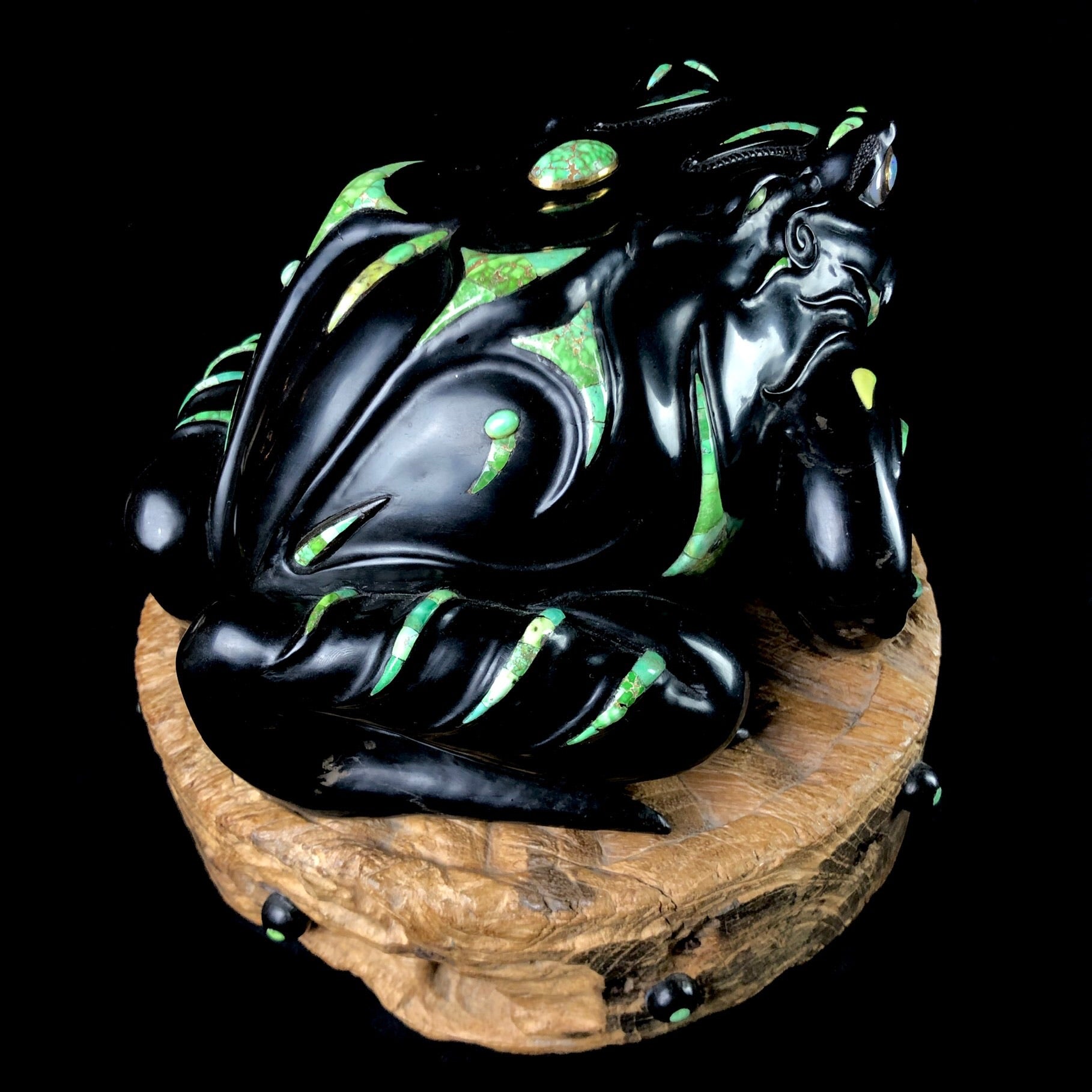 Slide 8 of 9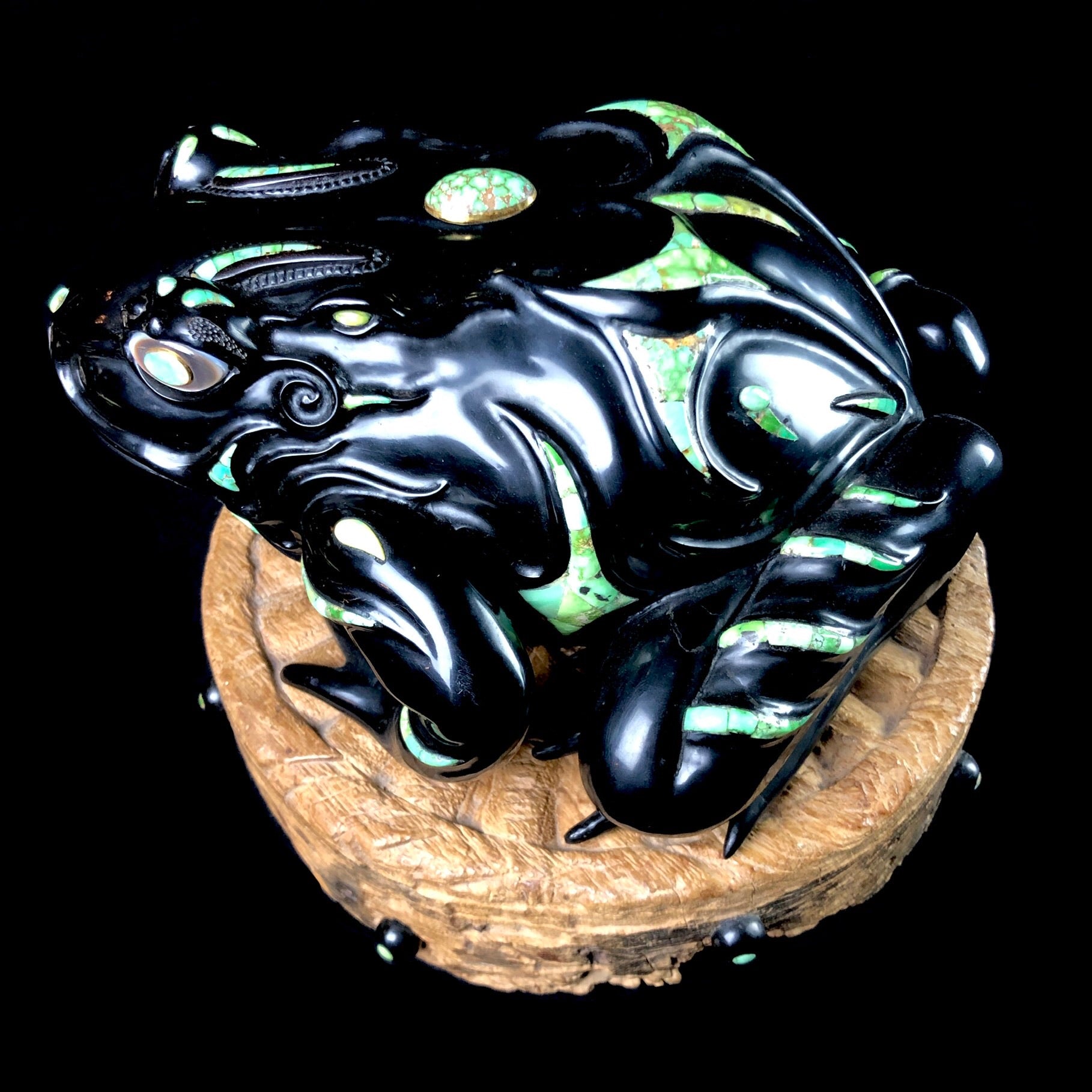 Slide 9 of 9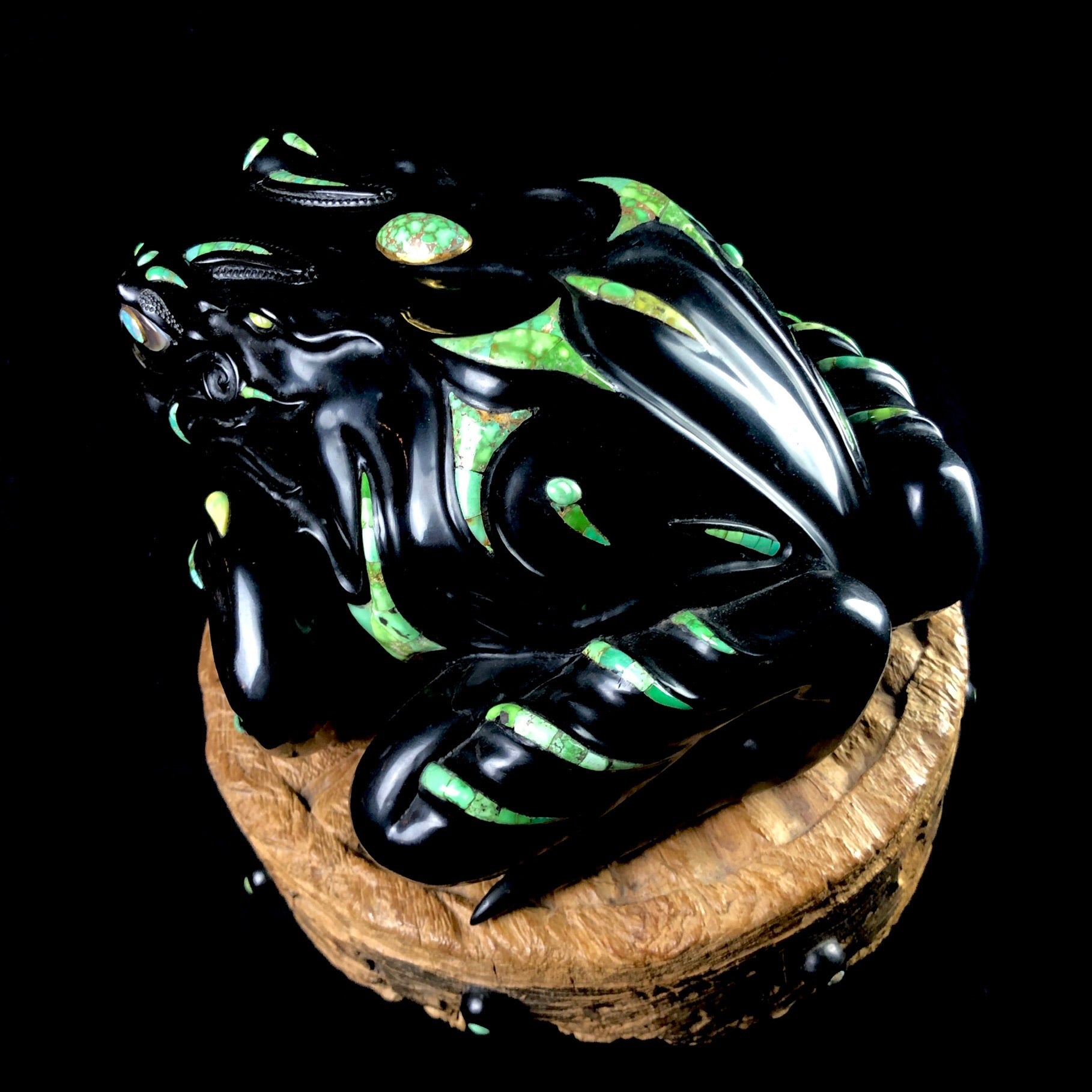 Jet Frog Sculpture
About the Piece
Sculpture measures 11" long, 9" wide 9" tall.
Solid jet stone carved frog with ornate inlay of EXTREMELY rare and natural (untreated) American turquoise from Orvil Jack and Carico Lake Mines with full cut Australian opal eyes standing on pedestal made from an antique Javanese teak wood cart wheel with jet and turquoise accents. Removable from pedestal. This piece is completely unique and one-of-a-kind.
Known as "jet", the rich black material used to create this larger than life frog sculpture is a rare form of fossilized wood which formed millions of years ago under extreme pressure during decomposition. It has been favored as a gemstone by jewelry carvers since the Neolithic period, though is most famously known for its use in mourning jewelry during the Victorian age. With a hardness of 2.5-4 on the Mohs scale, specimens like this are considered gemstone quality and are priced as such. Because of its expense and scarcity, rarely do you see pieces of jet this large utilized in sculpture.
About the Artist
After starting out as a silversmith in Arizona and immersing himself in the turquoise trade over 30 years ago, Lee Downey is still just as passionate about gems, minerals and all things geology related today. From his studio in Bali, Lee and a family of highly skilled craftspeople create one-of-a-kind art pieces from natural and reclaimed materials with unwavering attention to detail.