Slide 1 of 3
Slide 2 of 3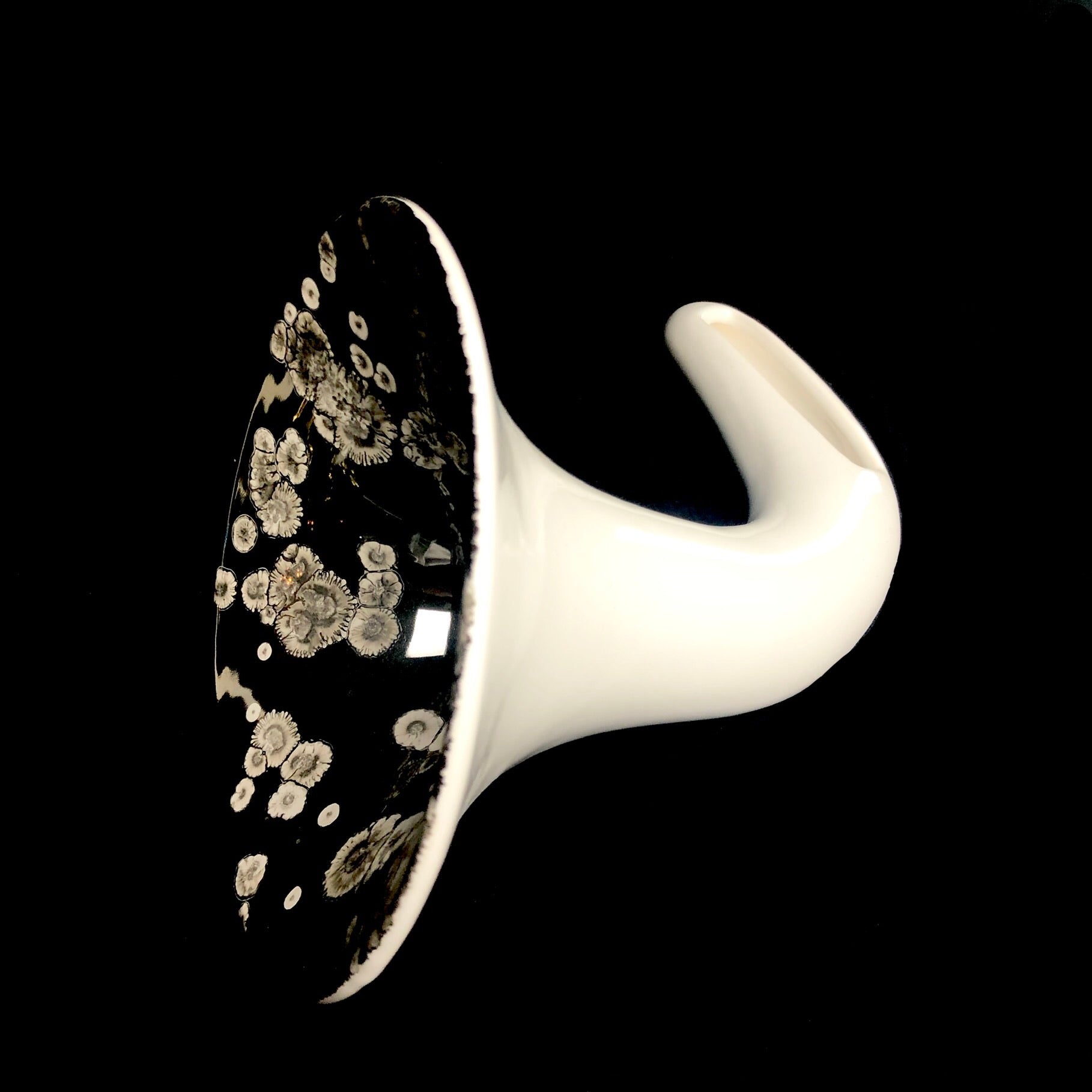 Slide 3 of 3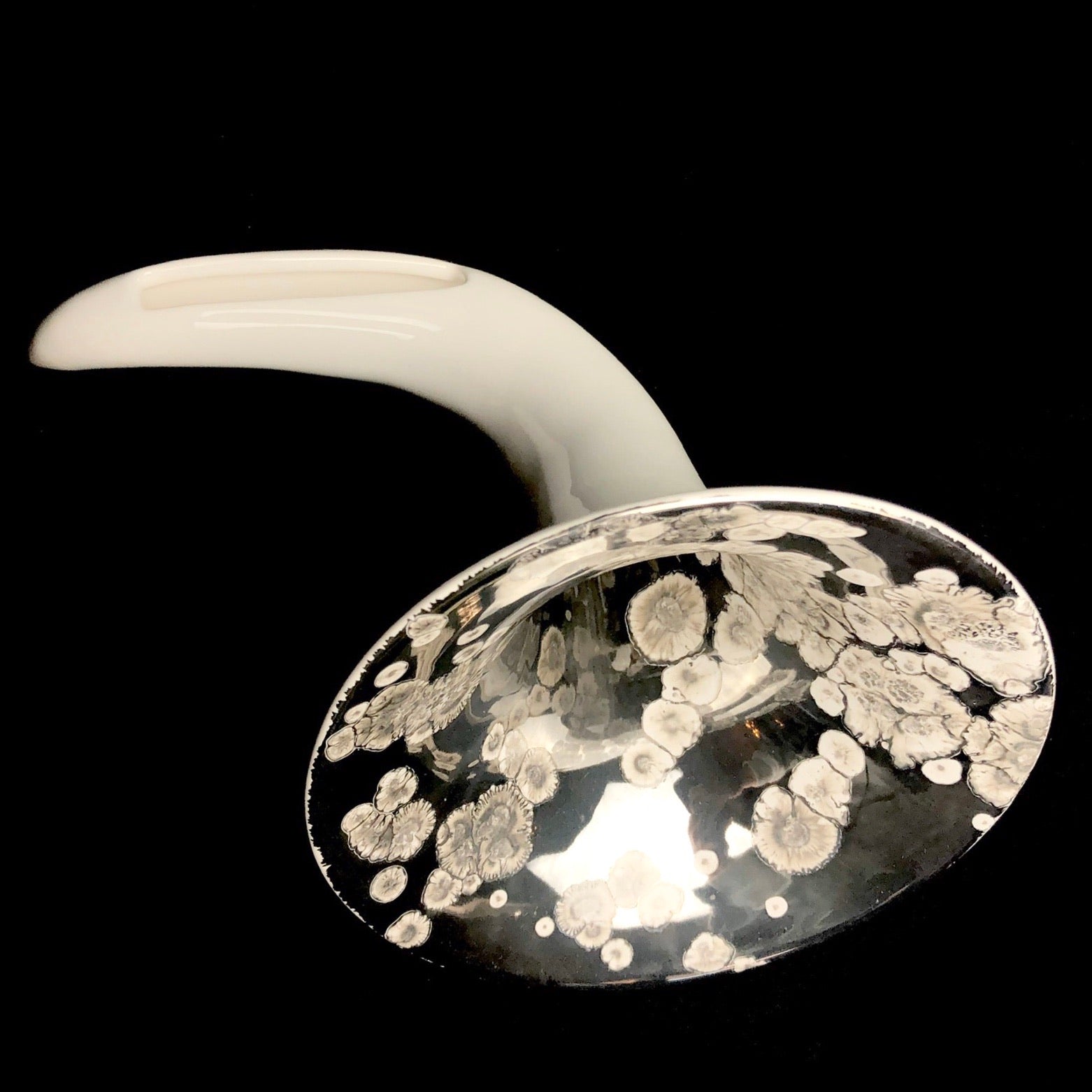 White & Platinum Phonograph
White & Platinum Phonograph
About the Piece

Ceramic smart phone amplifying phonograph with platinum guild measuring 10" wide, 8" deep & 6" tall with a 3" long & .5" wide slot for cradling your phone. An opening in the base allows for charging while phone is in use.
You don't need any cables, nor batteries or power supply to turn up the volume of your mobile phone up to 20 decibels! Therefore, at home, in the countryside or by the sea ... Free Music in the air with this magnificent artifact. 
About the Artist

In an old workshop in Rimini, the "heart" of Romagna, where skilled and artistically gifted workers of old Italy collaborate, these ceramic phonograph creation are made by the hands of passionate professionals with expertise passed down from father to son.