Slide 1 of 3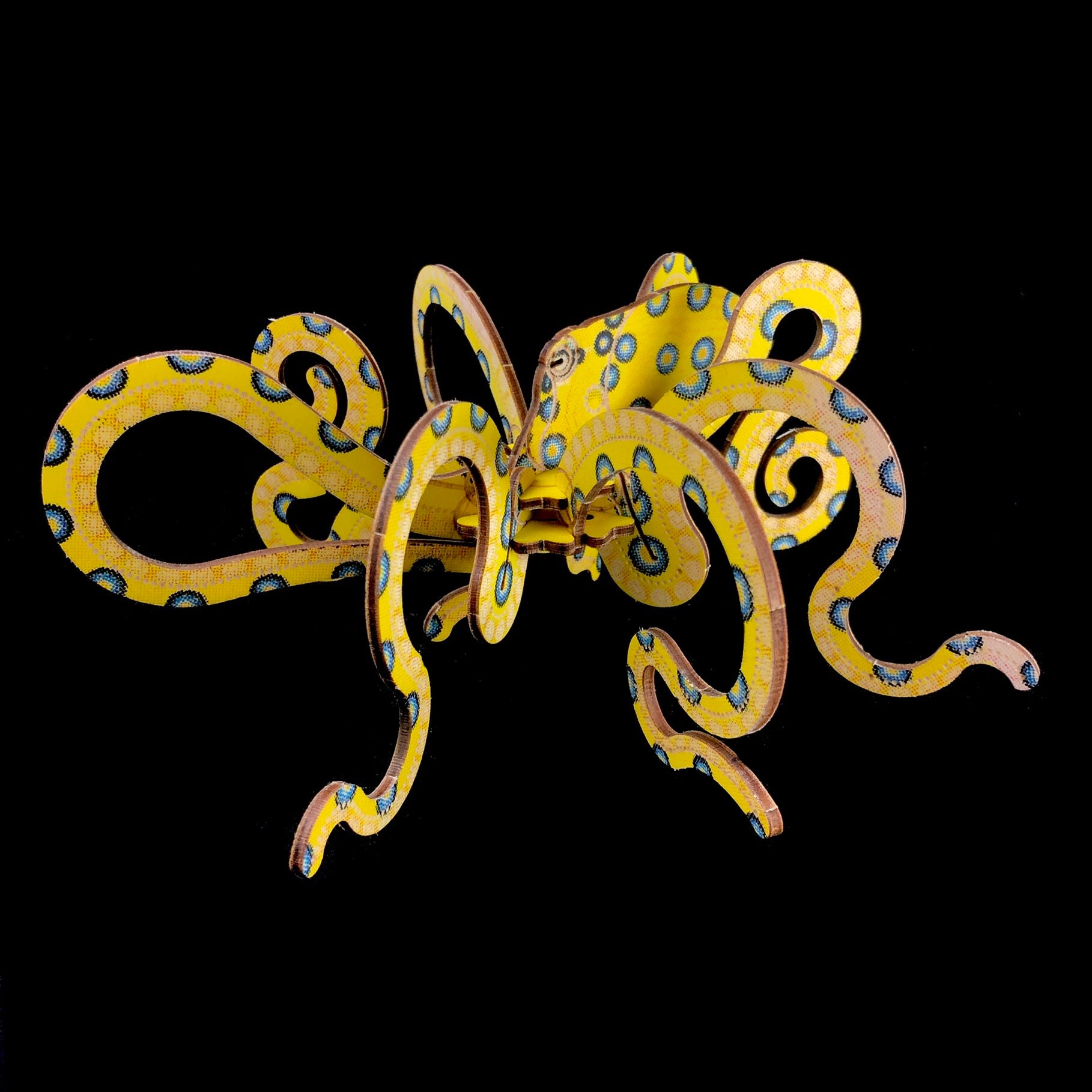 Slide 2 of 3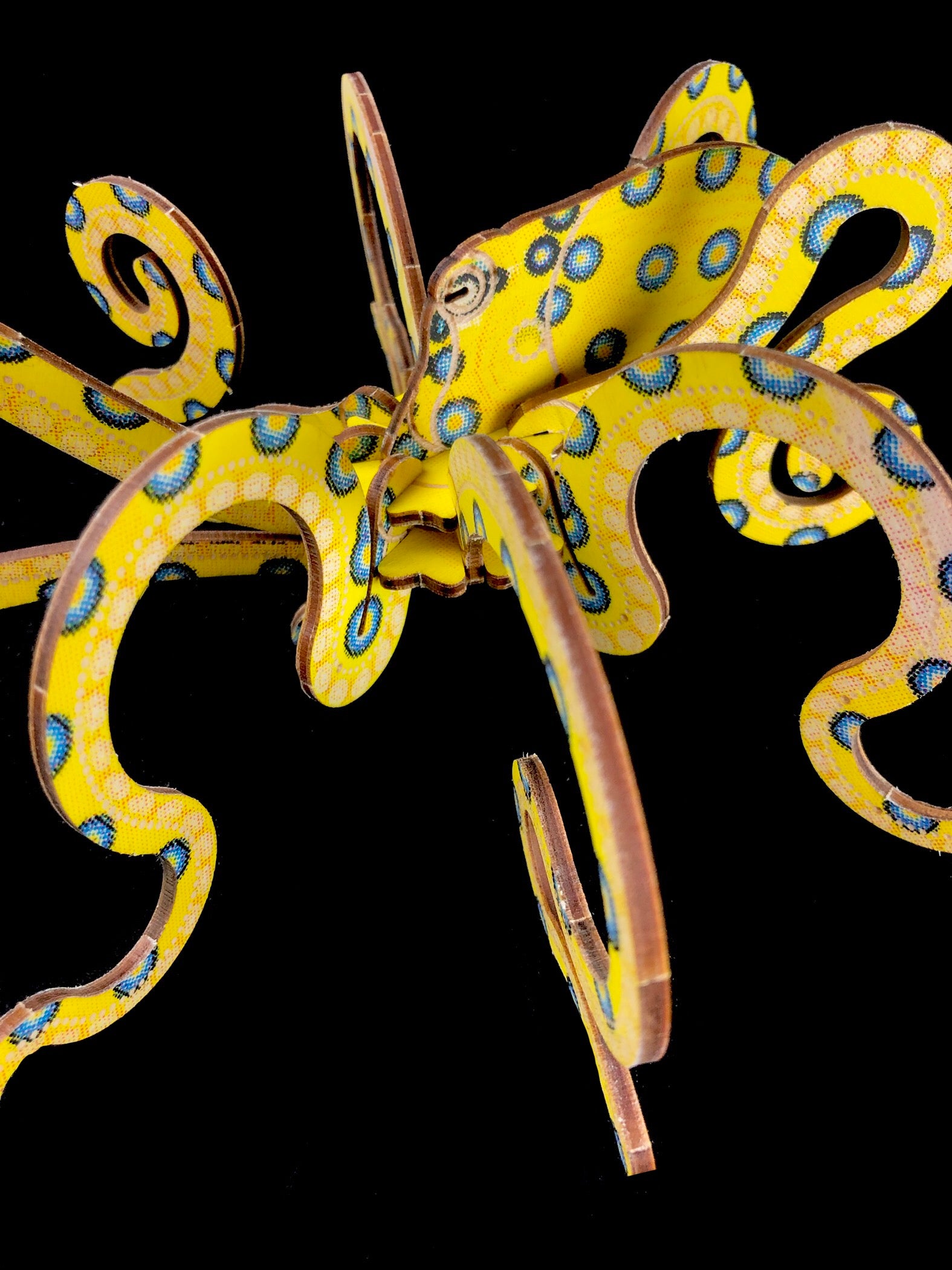 Slide 3 of 3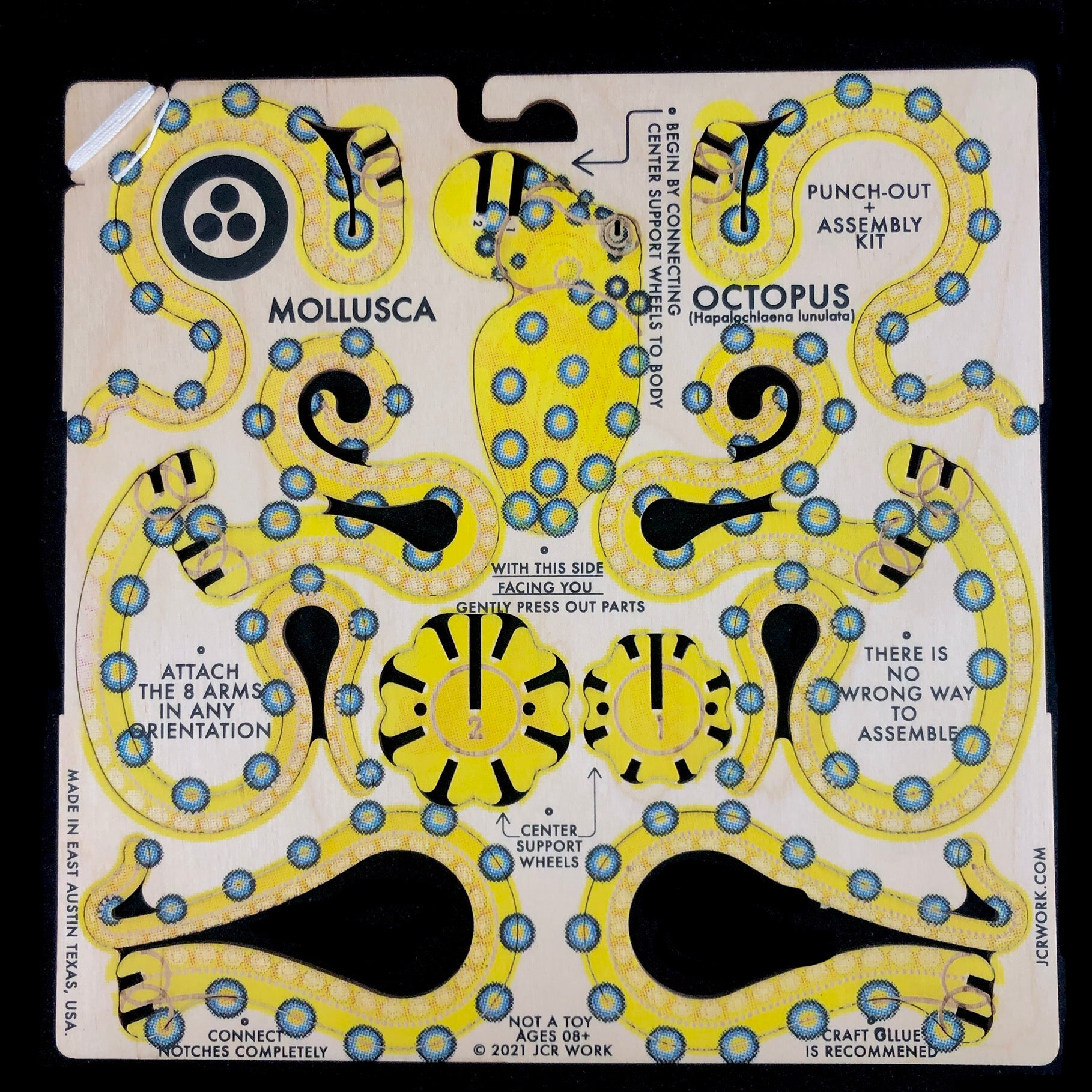 Blue-Ringed Octopus Puzzle
Blue-Ringed Octopus Puzzle
MADE IN THE USA BY AN INDEPENDENT ARTIST.
Did you know that the blue-ringed octopuses are recognized as one of the world's most venomous marine animals? Their venom contains the powerful neurotoxin known as tetrodotoxin. The blood of the octopus is blue because it has a copper-based protein called hemocyanin. 
Laser cut Baltic birch plywood punch out model/puzzle of the Hepalochlaena Lunulata measuring roughly 8" across and 3" tall when constructed. 
100% natural materials, no plastics. Wood glue required for permanent assembly.