Slide 1 of 4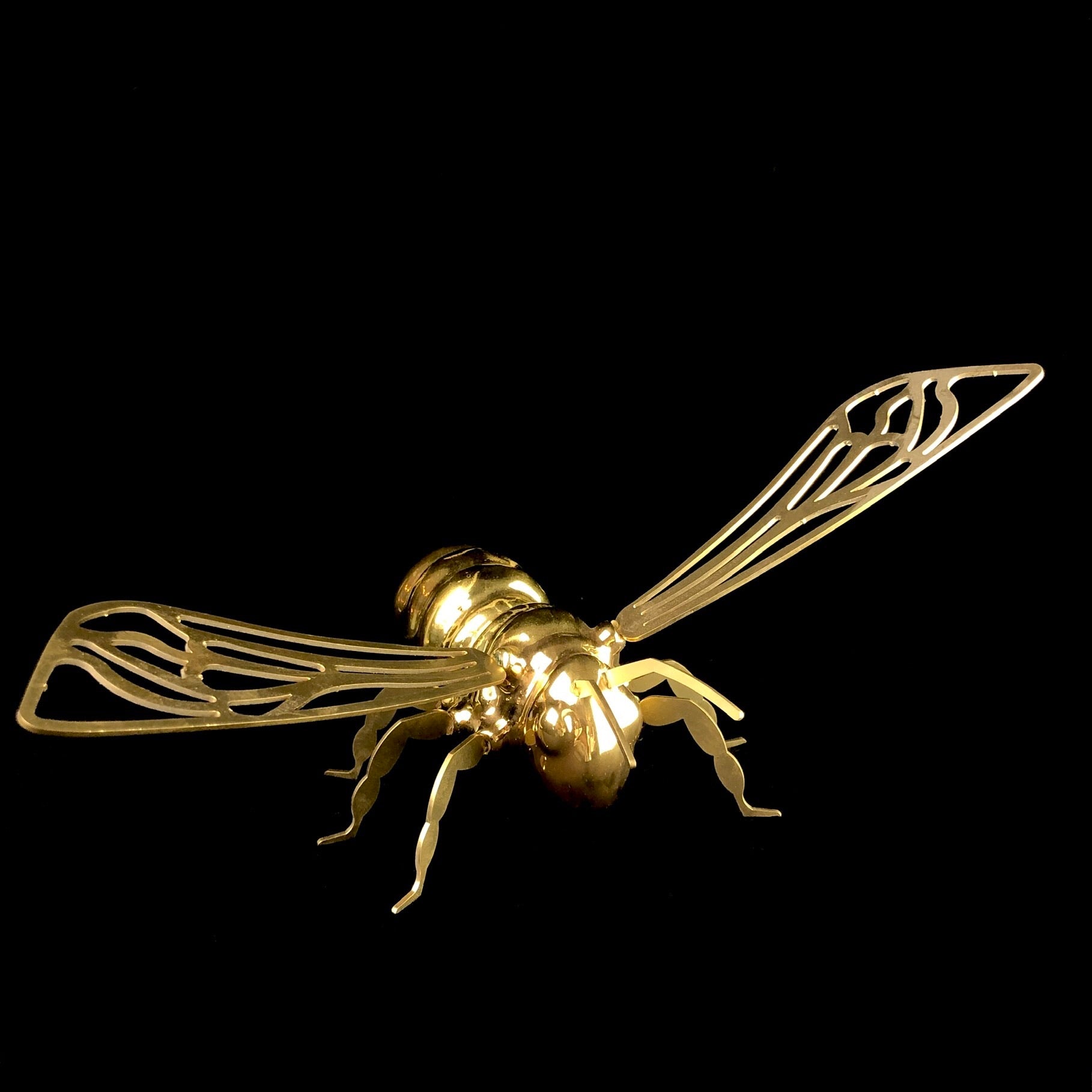 Slide 2 of 4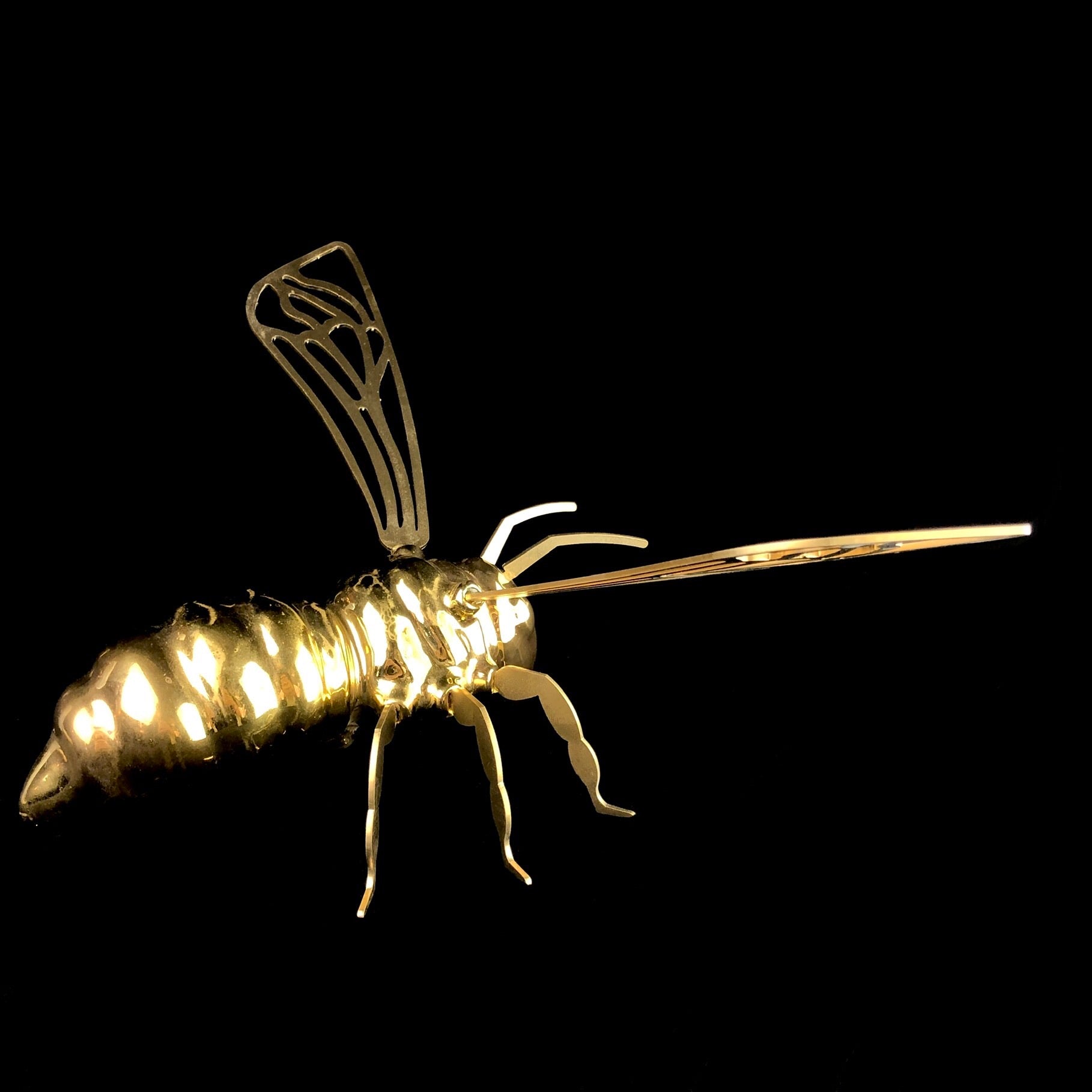 Slide 3 of 4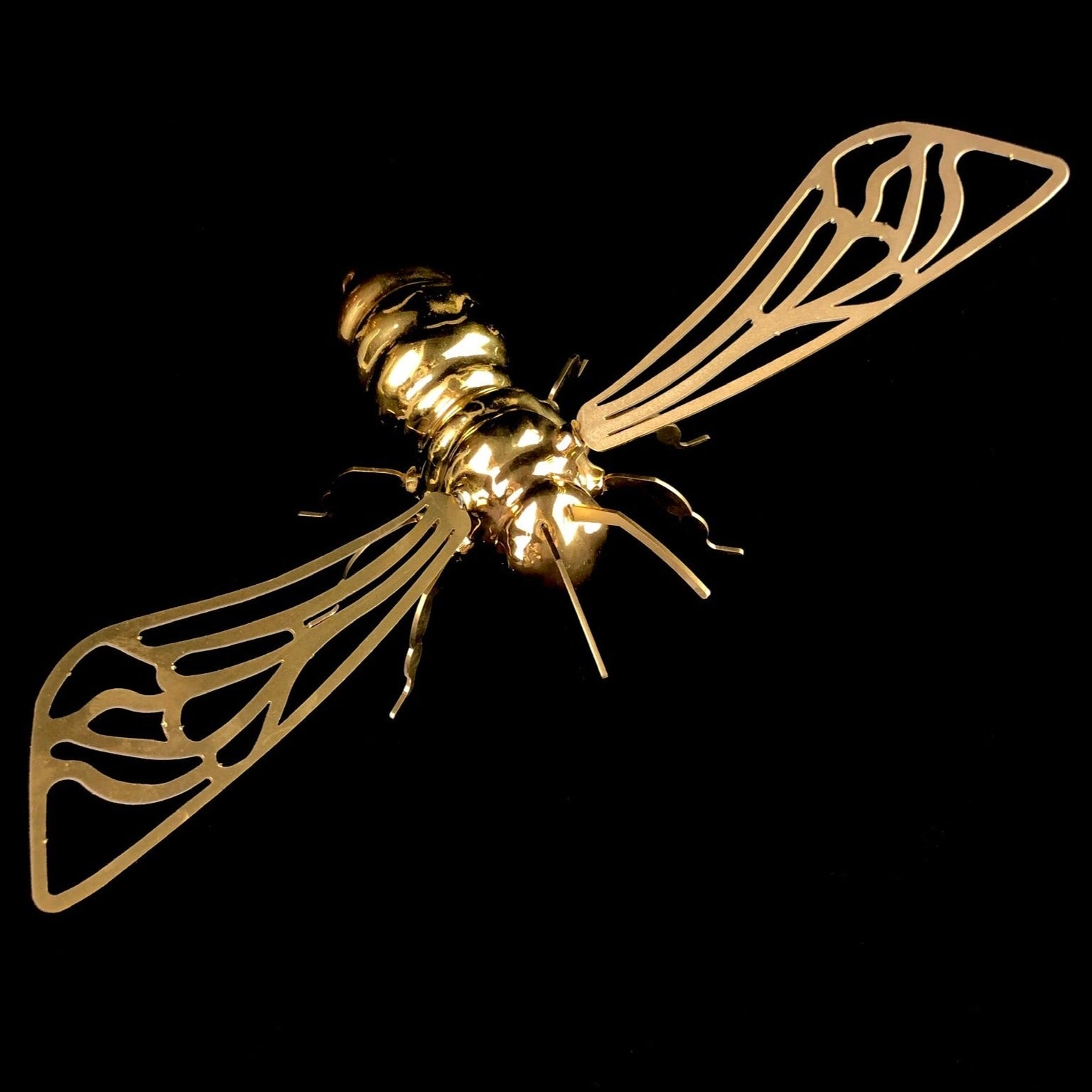 Slide 4 of 4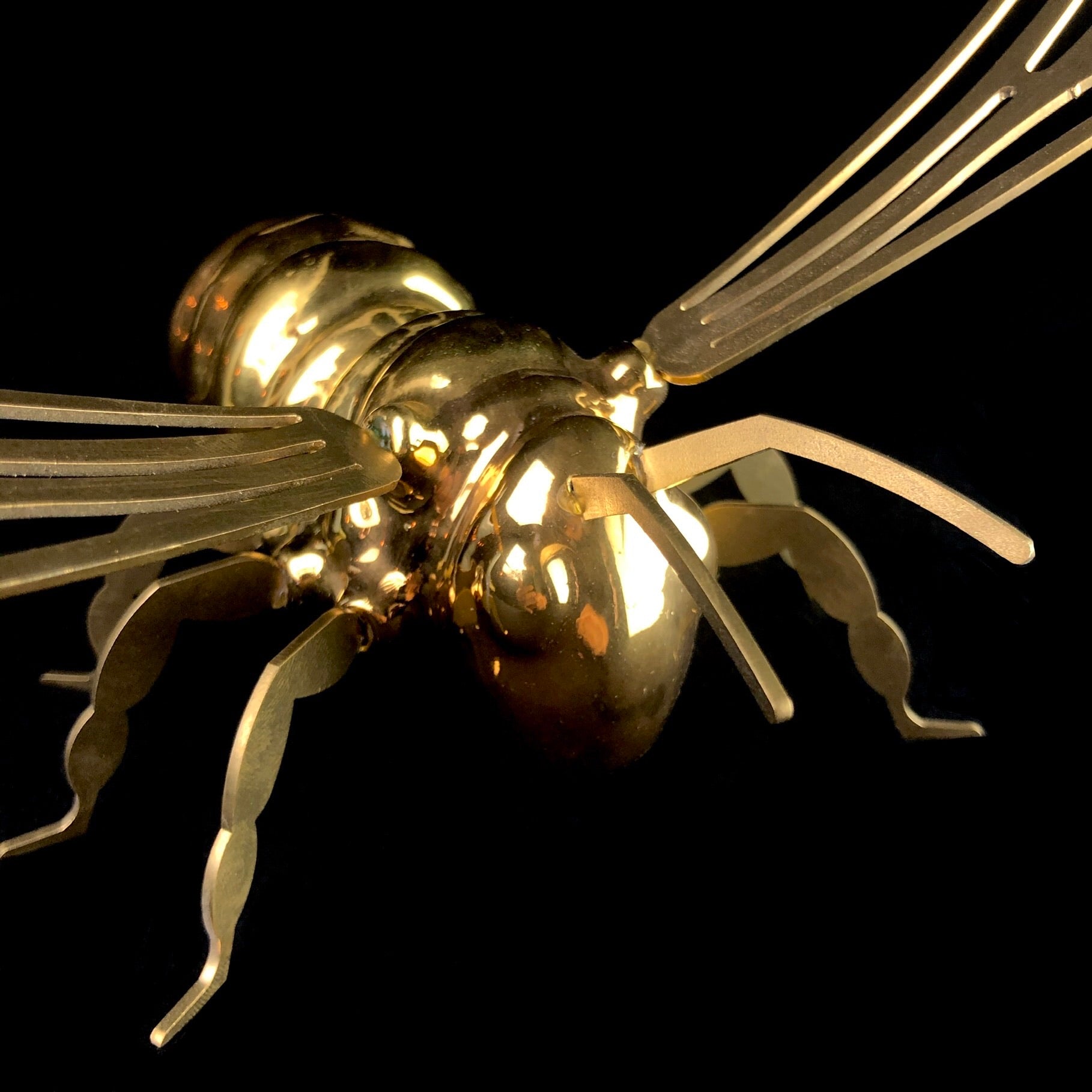 Gold Wall Hanging Bee
About the Piece
24k gold plated ceramic bee measuring 7.5" long and 5.5" tall with an 11" wing span. This sculpture can be hung on the wall with one simple nail or sit tabletop. 
About the Artist

Born in Cassano Magnago, Italy in 1960, sculptor, painter and studio glassmaker Roberto Cambi started working with ceramics in the 70s at the Accadamia di Pittura in Faenza, opening his first studio soon after.
He attended the Fine Art Academy in Bologna and taught at the Department of Ceramic Art at Seoul National University of Technology in South Korea before receiving an award of Excellency at the Mopko International Ceramic Competition in South Korea in 2000. 
In 2014 his installation "It's Only a Matter of Time", which debuted in a former slaughterhouse and deals poignantly with concepts of life and death, received the prestigious "Open Award" at the Arte Laguna Prize in Venice.
Showing a restless streak and a penchant for pop and playful creations, he often creates his works as part of a wider project or site specific installation. The pieces available to you at Gold Bug represent components to these larger, often public, works.
Cambi has two daughters and shares his time between Milan and London.