Slide 1 of 2
Slide 2 of 2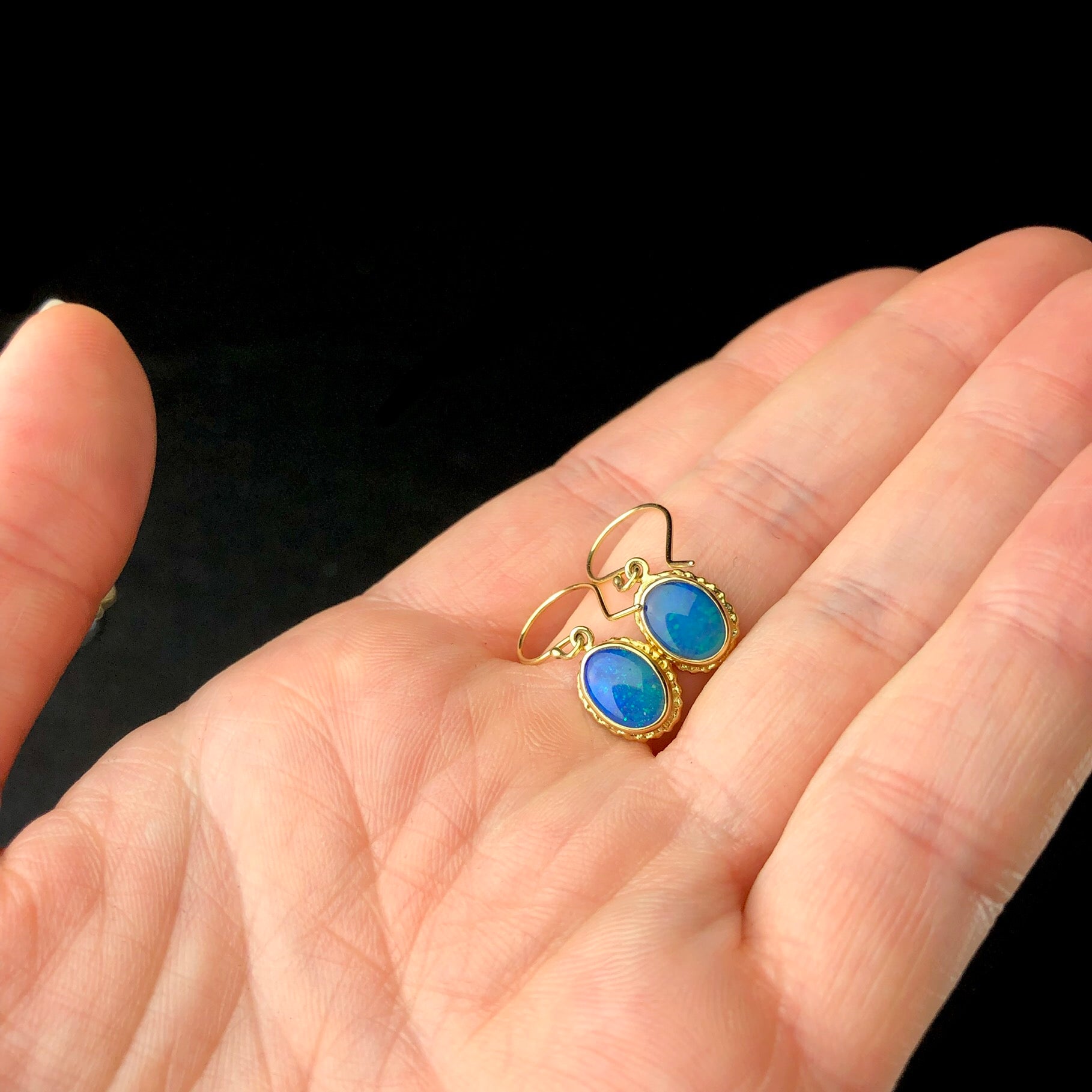 Australian Opal Earrings
About the Piece
The oval shaped Australian opals used to make these earrings have been polished smooth and set in 14k gold ruffled platforms that hang 1" long on gold earring wires. When being worn, the luminescent blues and greens of these stones change from one minute to the next depending on the light.
To ensure proper care of a new Jamie Joseph piece, she recommends avoiding the 5 S's- Sleep, Shower, Sprays, Swimming and Sweat. To clean your jewelry you can use a non-abrasive polishing cloth on the stone and metal. 
About the Artist
Jamie Joseph Jewelry has always been about the stones. Working together in their Seattle based studio, Jamie and Jeremy Joseph create colorful, stone-focused jewelry by bringing light, shape and organic framework to some of the most beautiful gems, minerals and fossils on earth. Their signature stone cutting techniques and original band shapes, along with the meticulous craftsmanship and integrity of the pieces, creates a recognizable aesthetic that has garnished worldwide renown and a following dedicated to collecting Jamie's work. 
Learn more about Jamie Joseph Jewelry and pieces available at Gold Bug.