Featured Product
Slide 1 of 3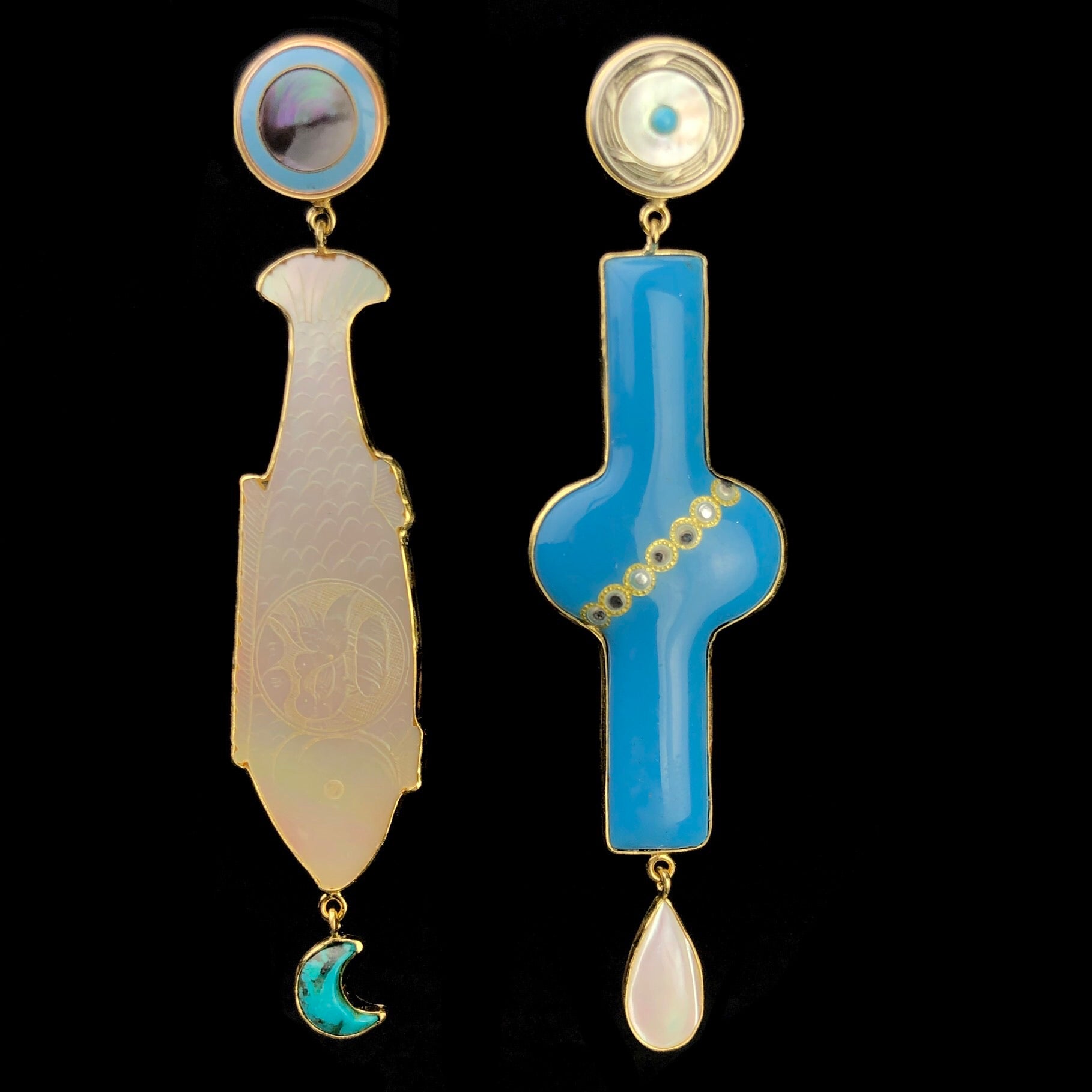 Slide 2 of 3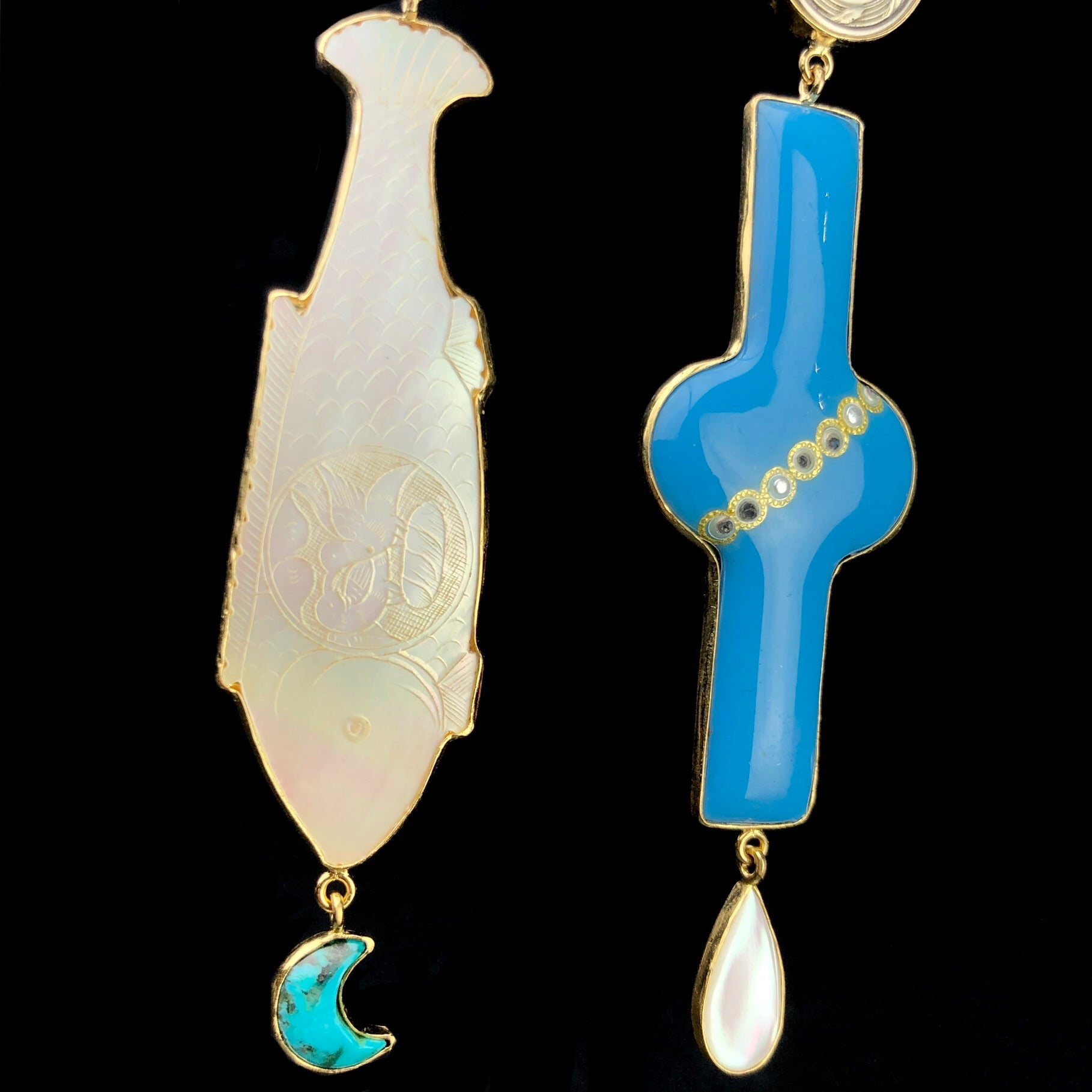 Slide 3 of 3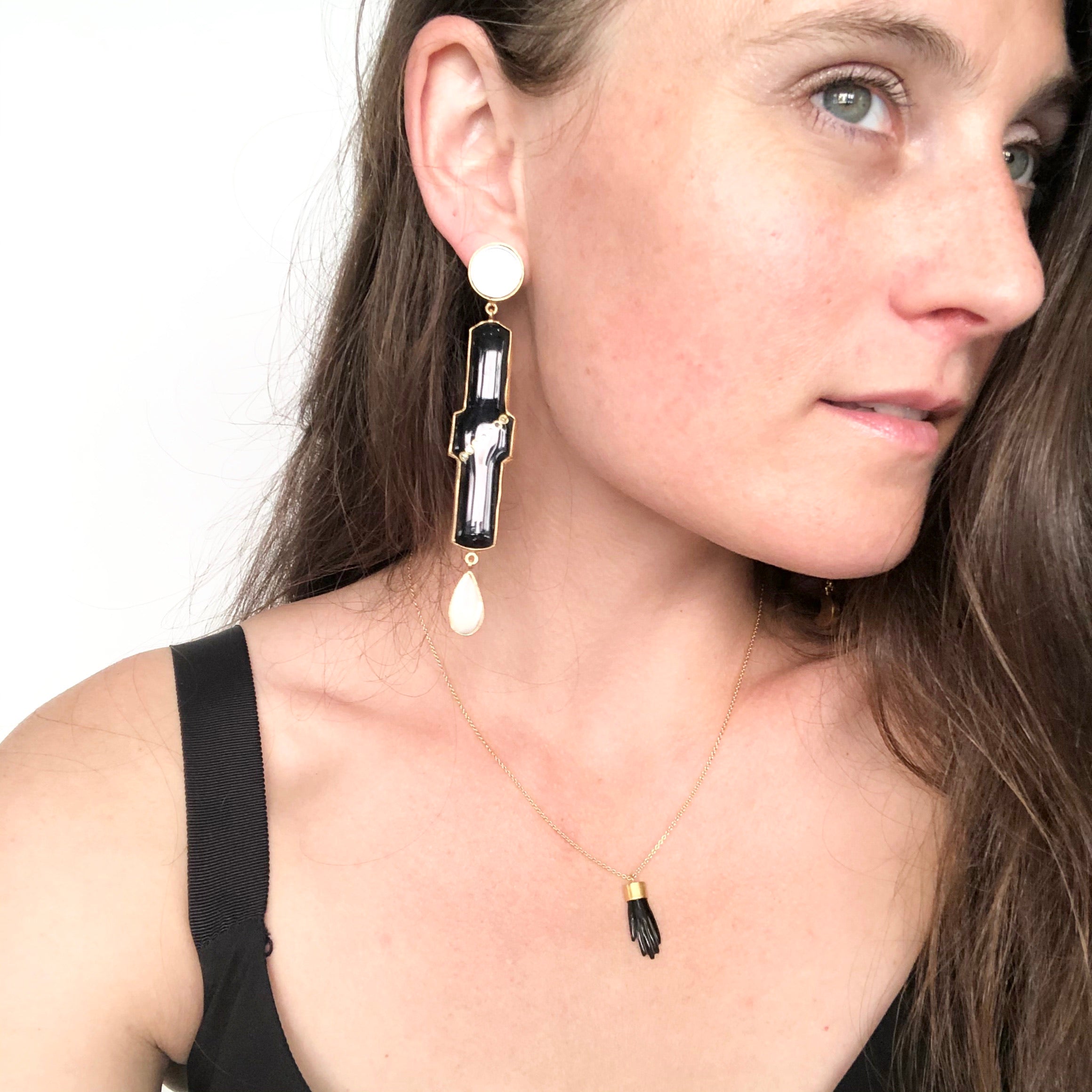 Blue Fish Earrings
About the Piece
Earrings made from 24k gold plated silver and an antique blue enamel medal, antique mother of pearl fish shaped gaming counters, moonstone and antique buttons hanging 4" long and 1.25" wide.
Mother of pearl gaming counters probably came to Europe in the 1700's along with the porcelain and tea that came out of China as trade opened up between the two.
About the Artist

If Grainne Morton were to have a spirit animal, no doubt it would be the magpie. Instinctively and obsessively drawn to collecting and hoarding anything miniature or precious that catches her eye, Grainne has amassed an incredible collection of objects - all destined to find their place among the tales she weaves within her jeweled compositions.