Slide 1 of 8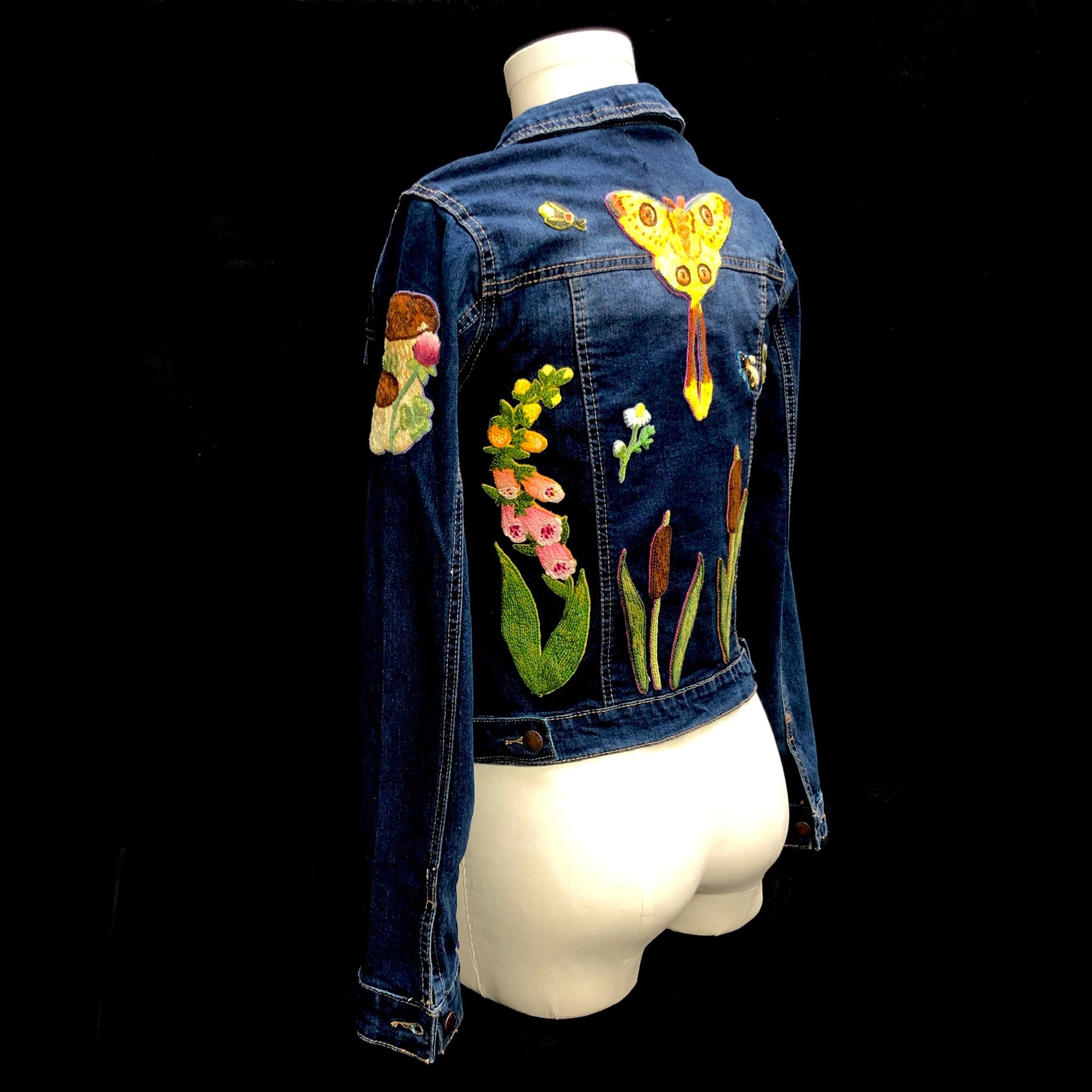 Slide 2 of 8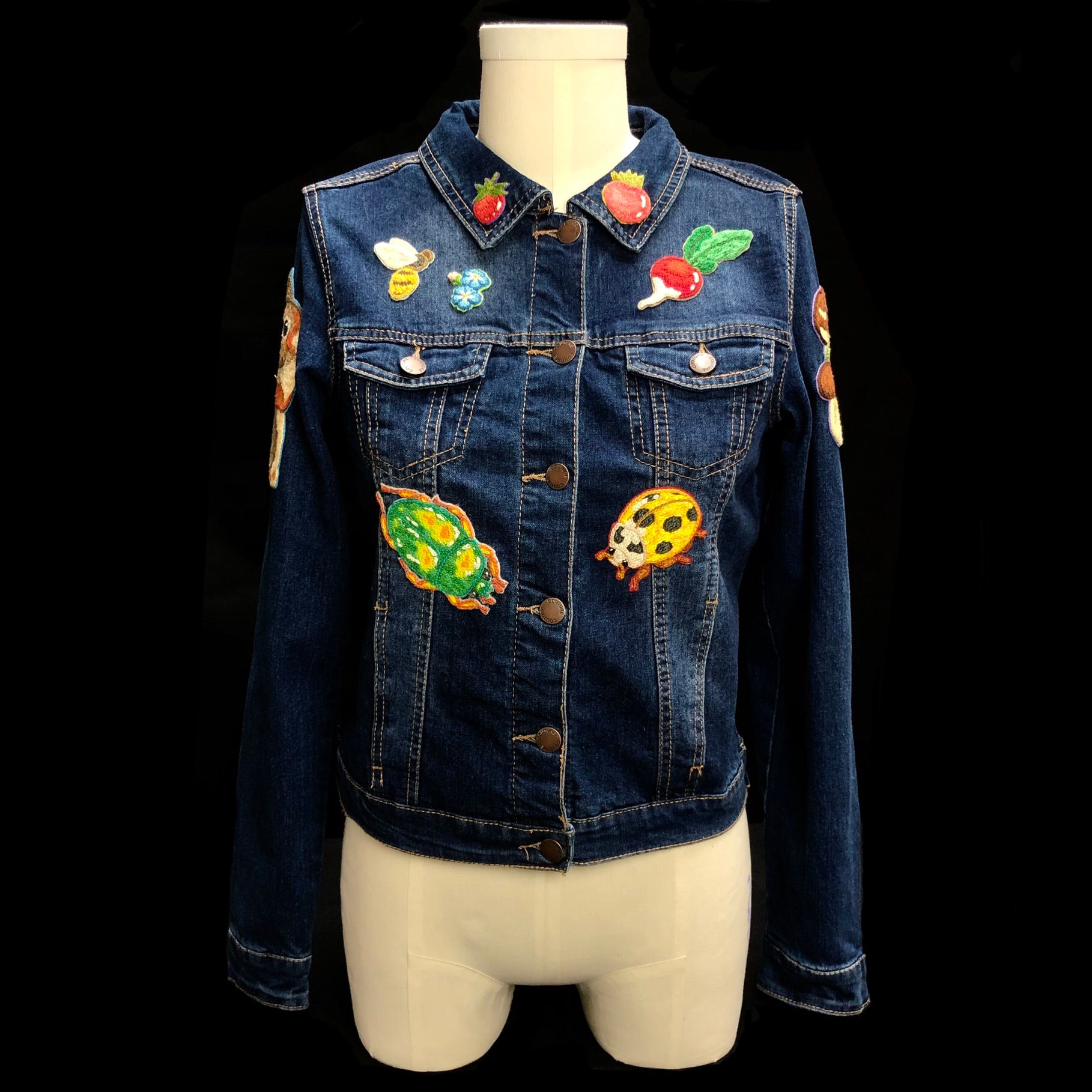 Slide 3 of 8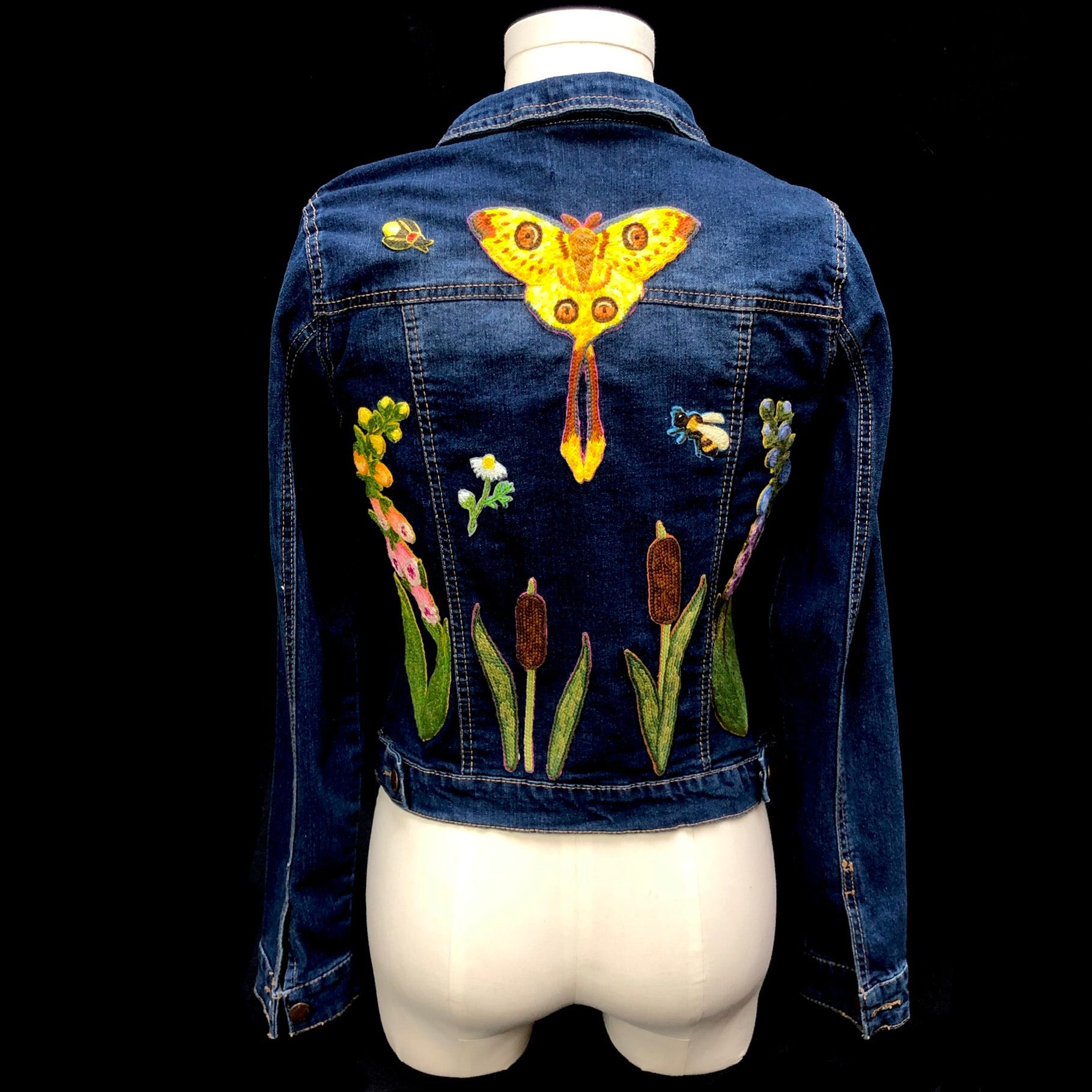 Slide 4 of 8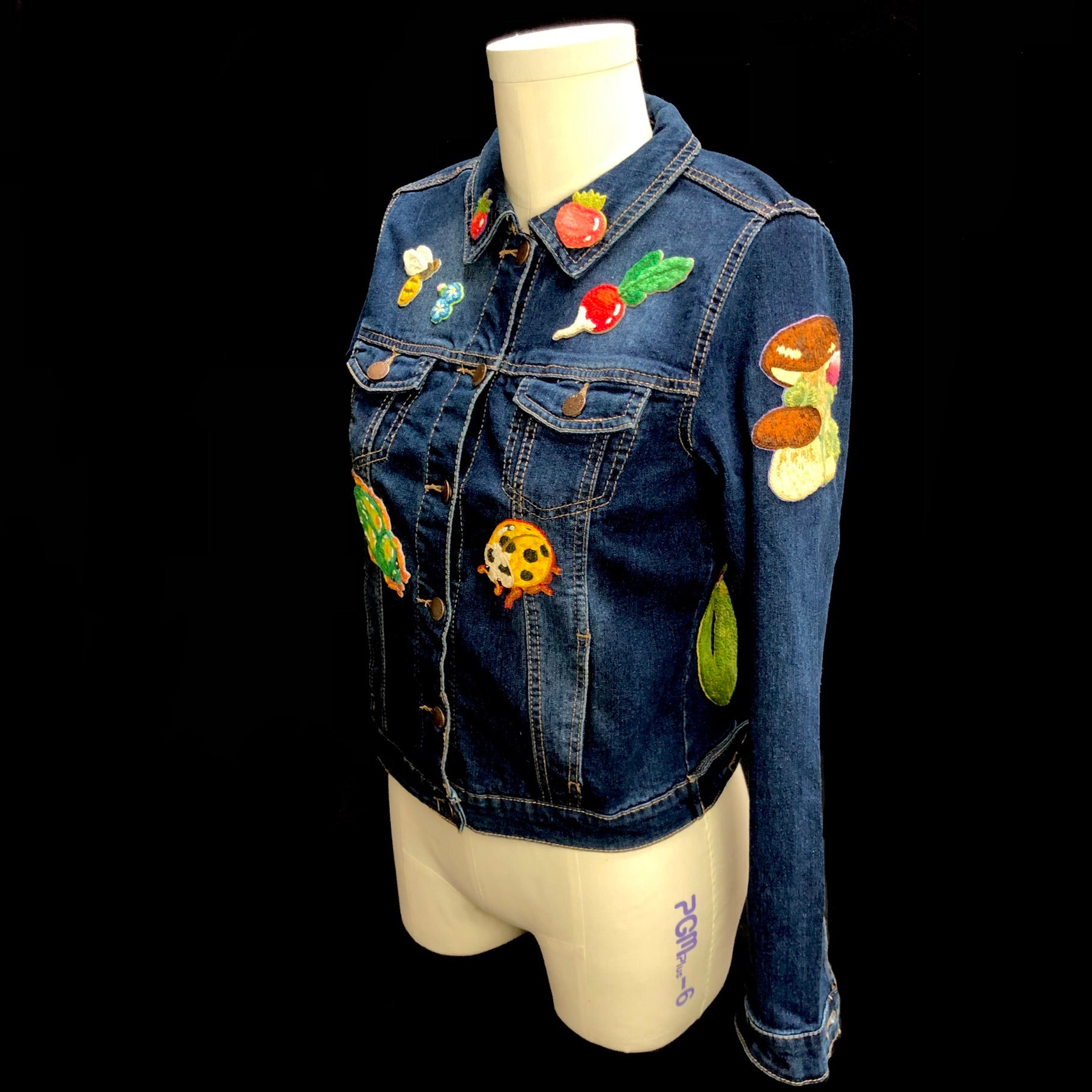 Slide 5 of 8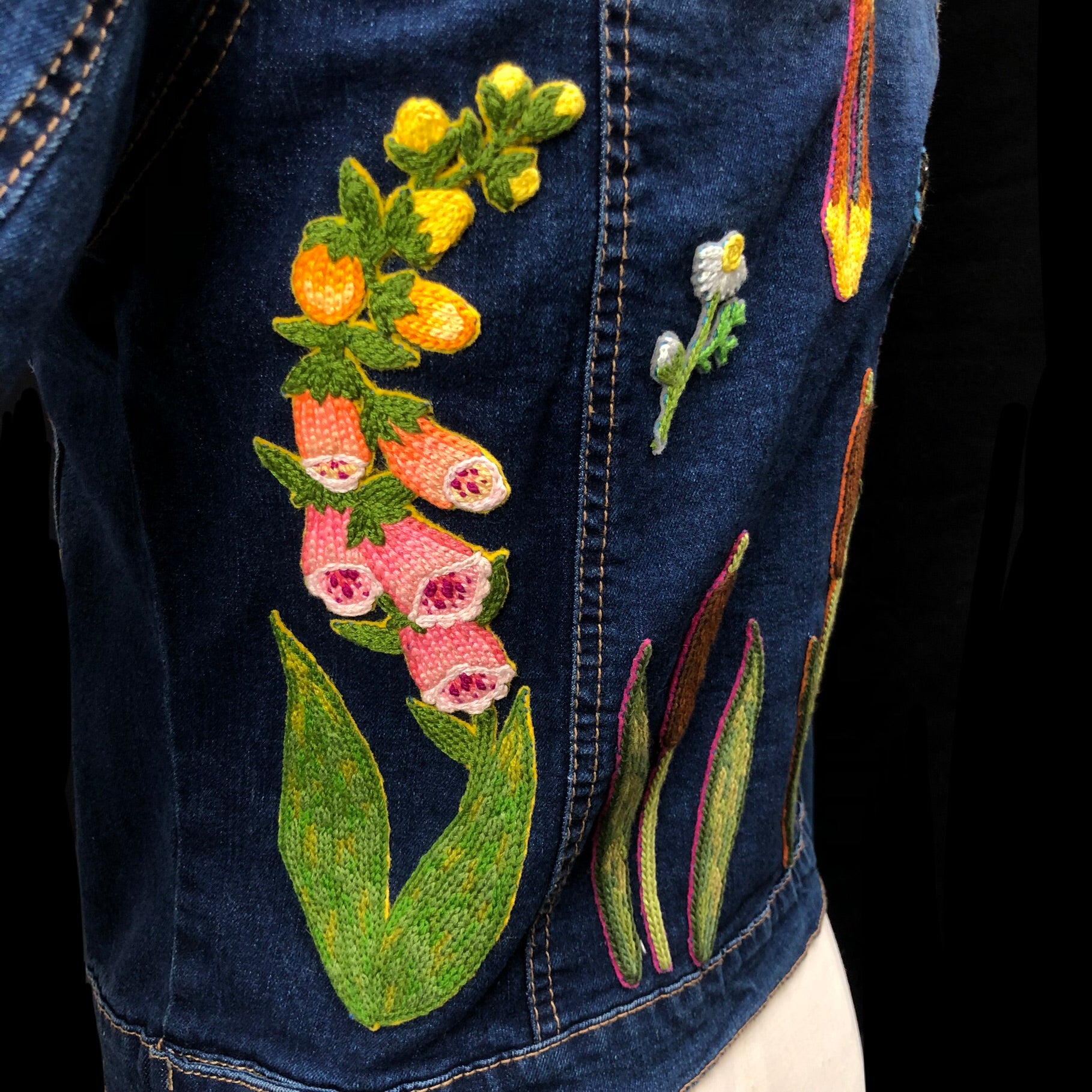 Slide 6 of 8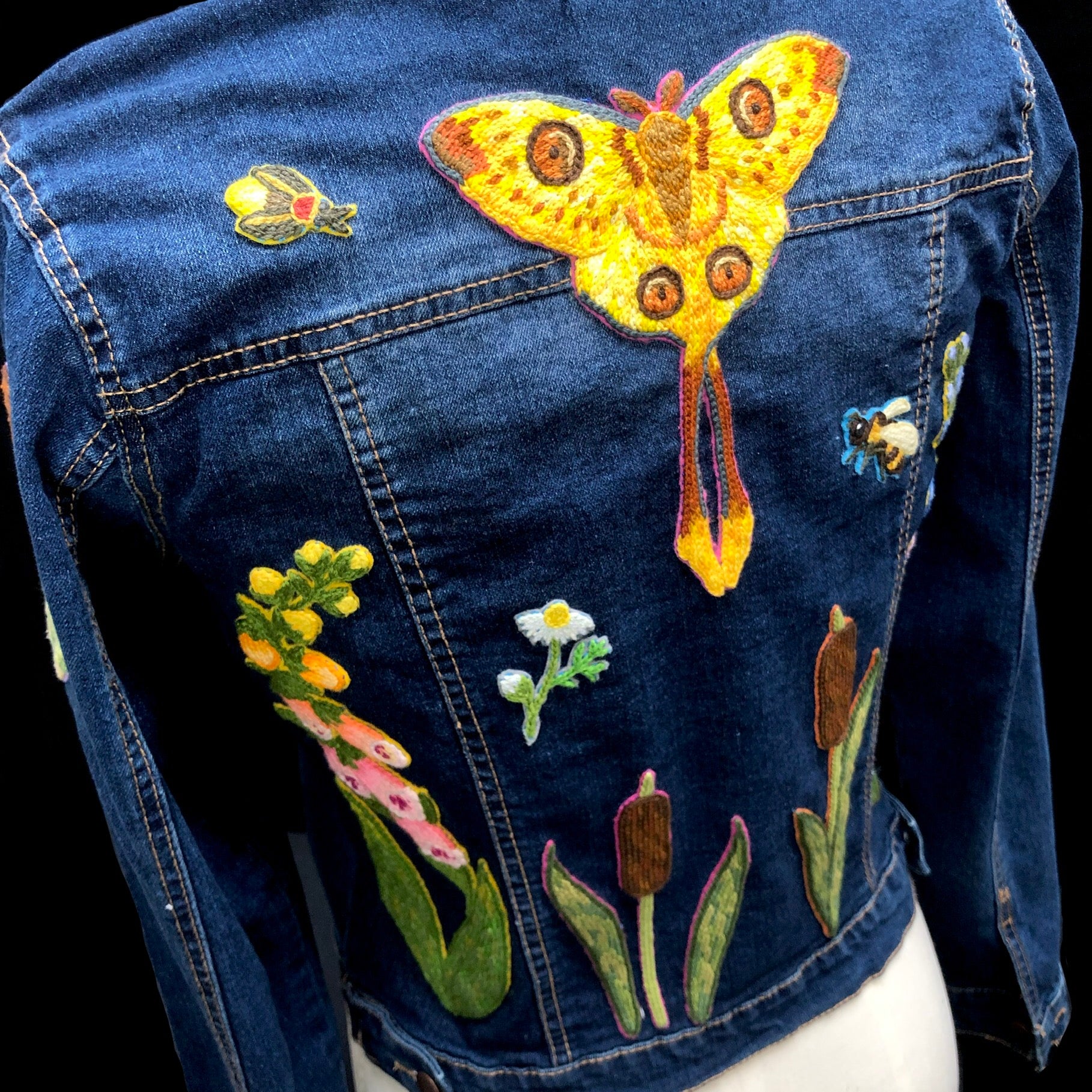 Slide 7 of 8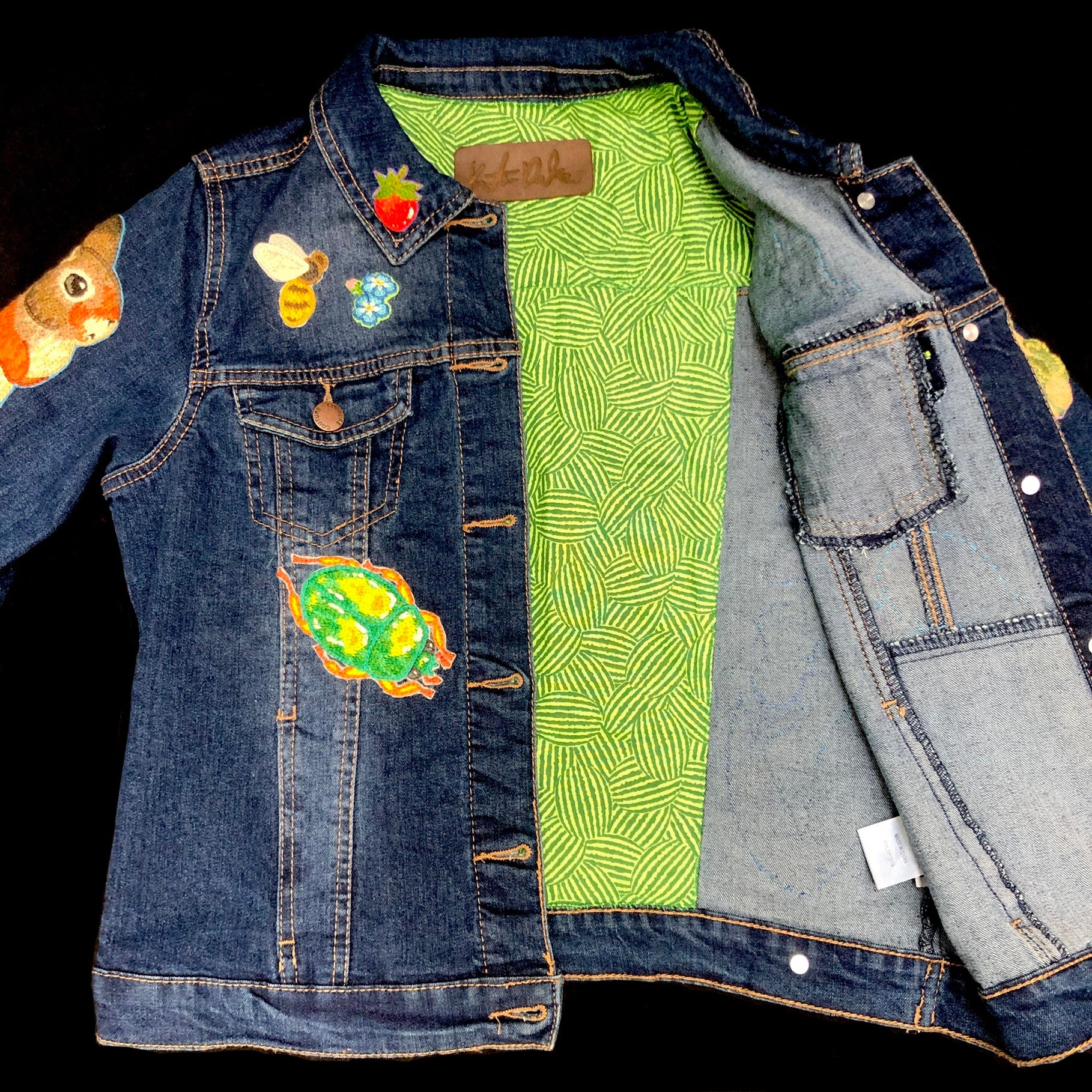 Slide 8 of 8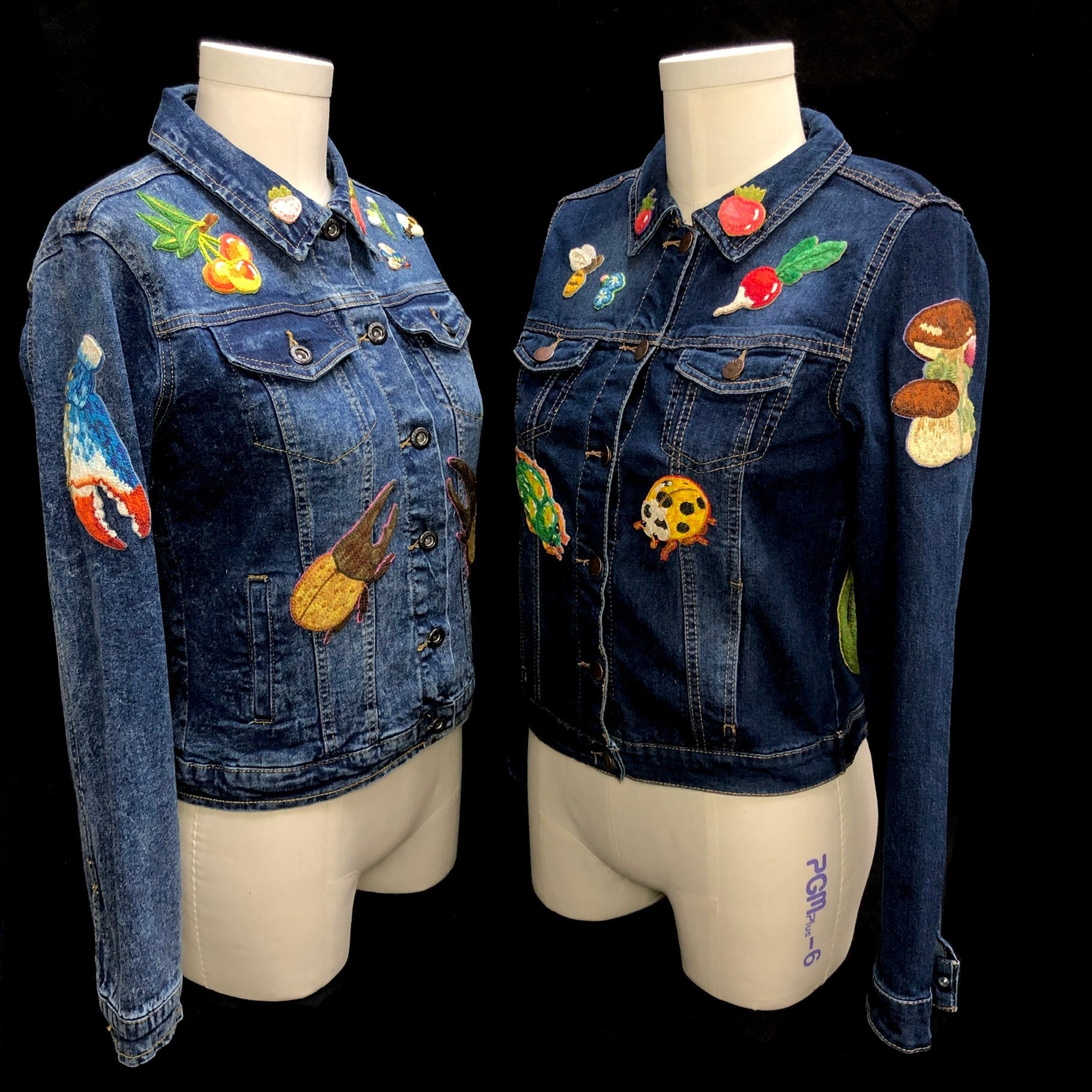 Comet Moth Jacket (SM)
About the Piece
Size SMALL, fitting sizes 2 & 4 approximately. With four outer pockets (two with button closures) and two inner breast pockets this jacket makes it is easy to store personal belongings during carefree nights out or keep them safe while traveling close to your chest.
20 unique, hand-stitched patches adorn this fitted stretch jean jacket. Two large green and yellow beetles adorn the front breast panels with berries on the collar and a collection of forget-me-not flowers, pollinating bee and ripe turnip between them. The right arm shows a brown rabbit standing on its hind legs while the left displays cluster of brown colored mushrooms with flowering clover plant. The back of this jacket has large flowering foxglove plants stretching upward around two cattails with a large yellow  comet moth in the center surrounded by other smaller patches of bugs and flowers. The inside lining has a pattern created by the overlapping of green and yellow watermelon stripes.
Fun Fact: The male comet moth Argema mittrie is one of the world's largest silk moths, boasting a wingspan up to 7.9" across. It has robust, feathery antenna that are actually a specialized olfactory gland, much like a nose, used to smell the opposite sex for mating. Although endangered in the wild because of habitat loss, the comet moth has been successfully bread in captivity. 
About the Artist
Kristina Drake believes strongly that using the natural world in art as an allegory not only helps us to better understand ourselves, but can also bring attention to conservation efforts and institutions that work to protect our environment.