Slide 1 of 8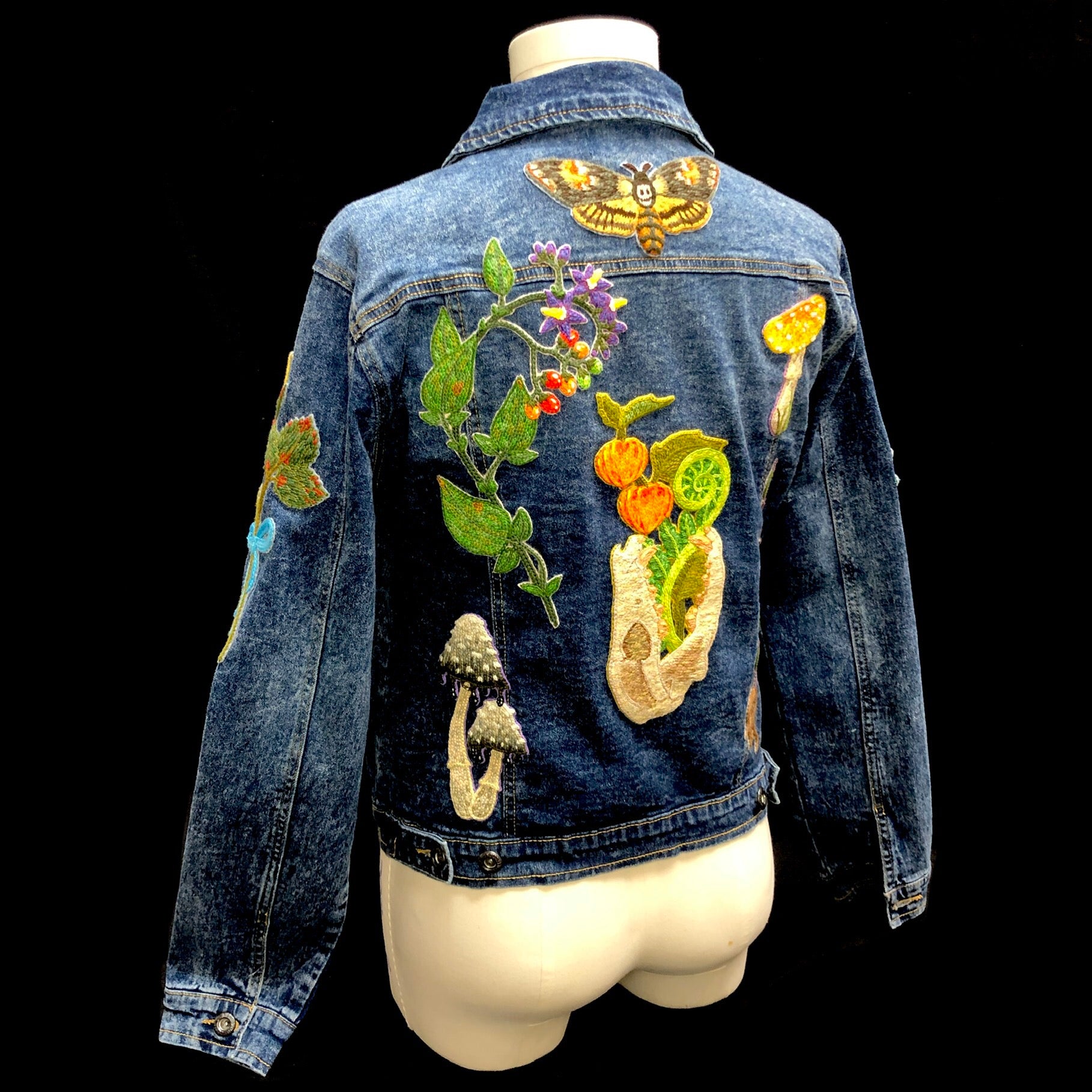 Slide 2 of 8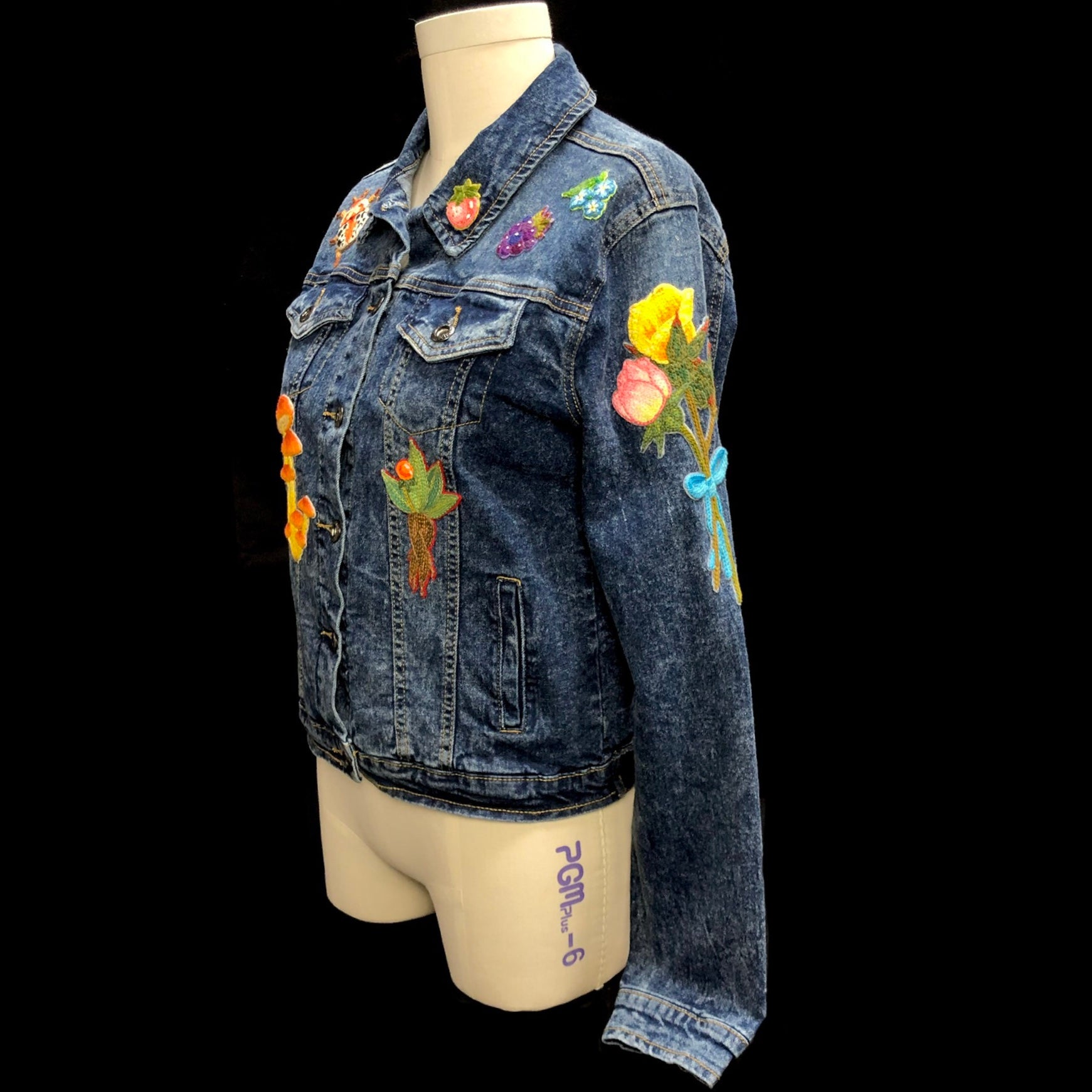 Slide 3 of 8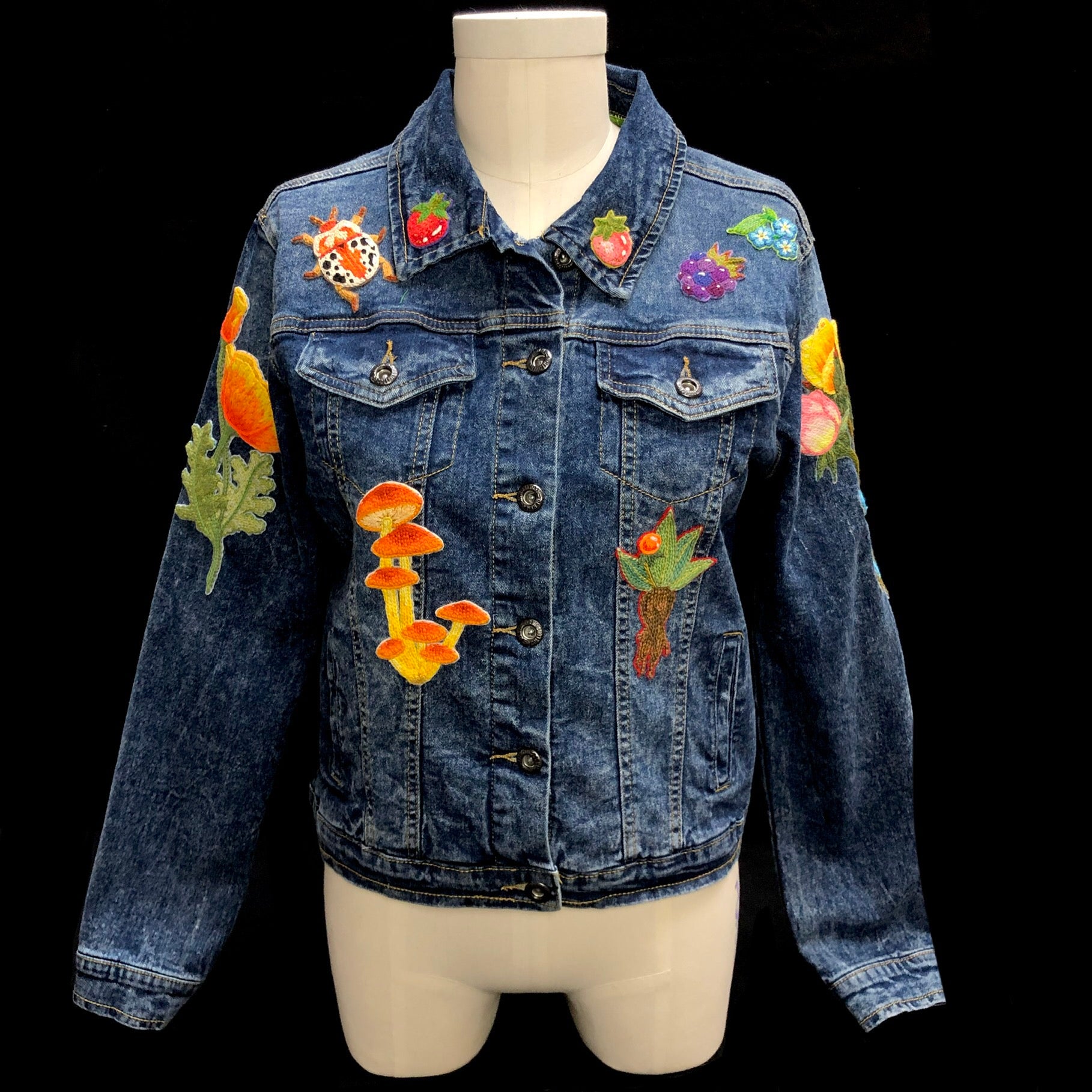 Slide 4 of 8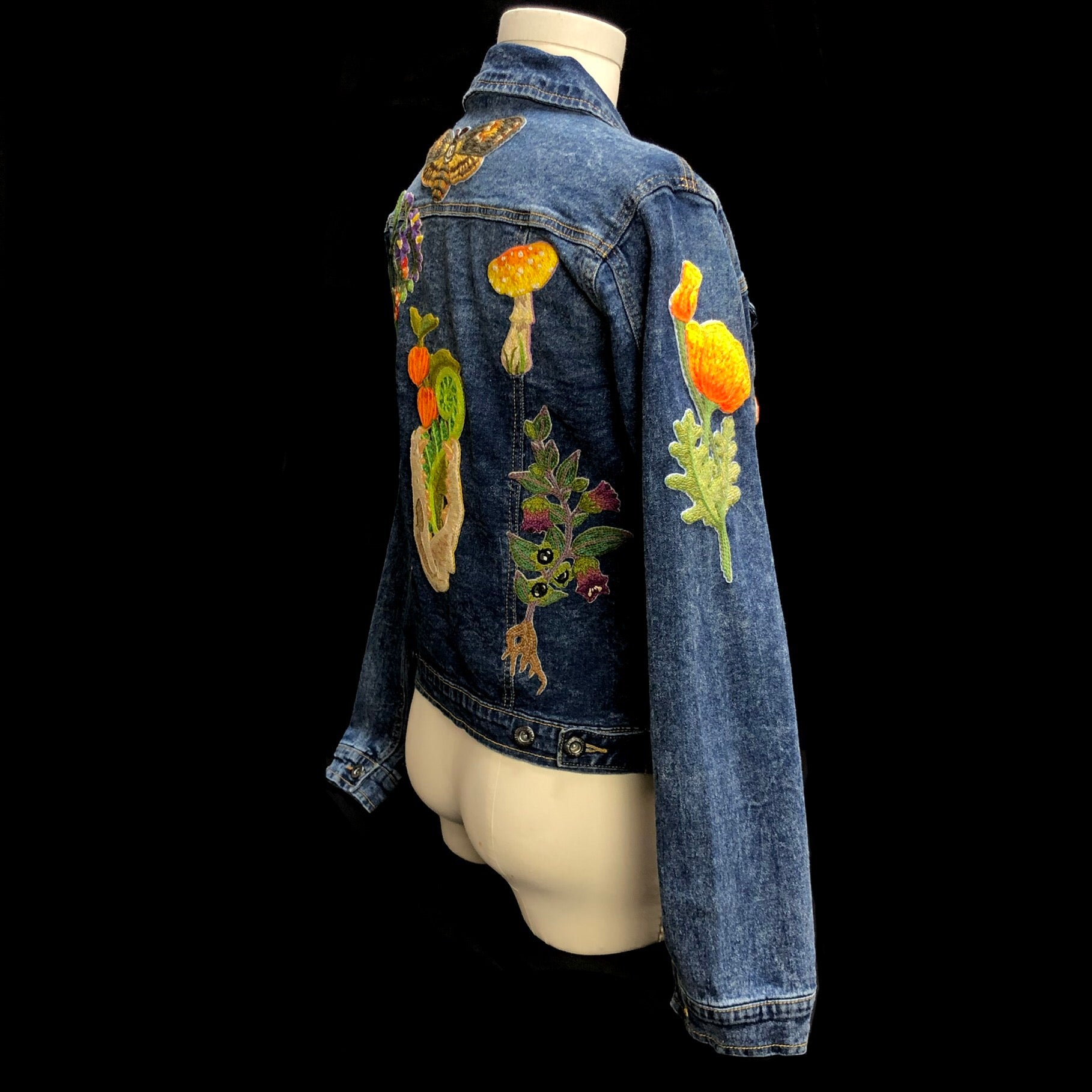 Slide 5 of 8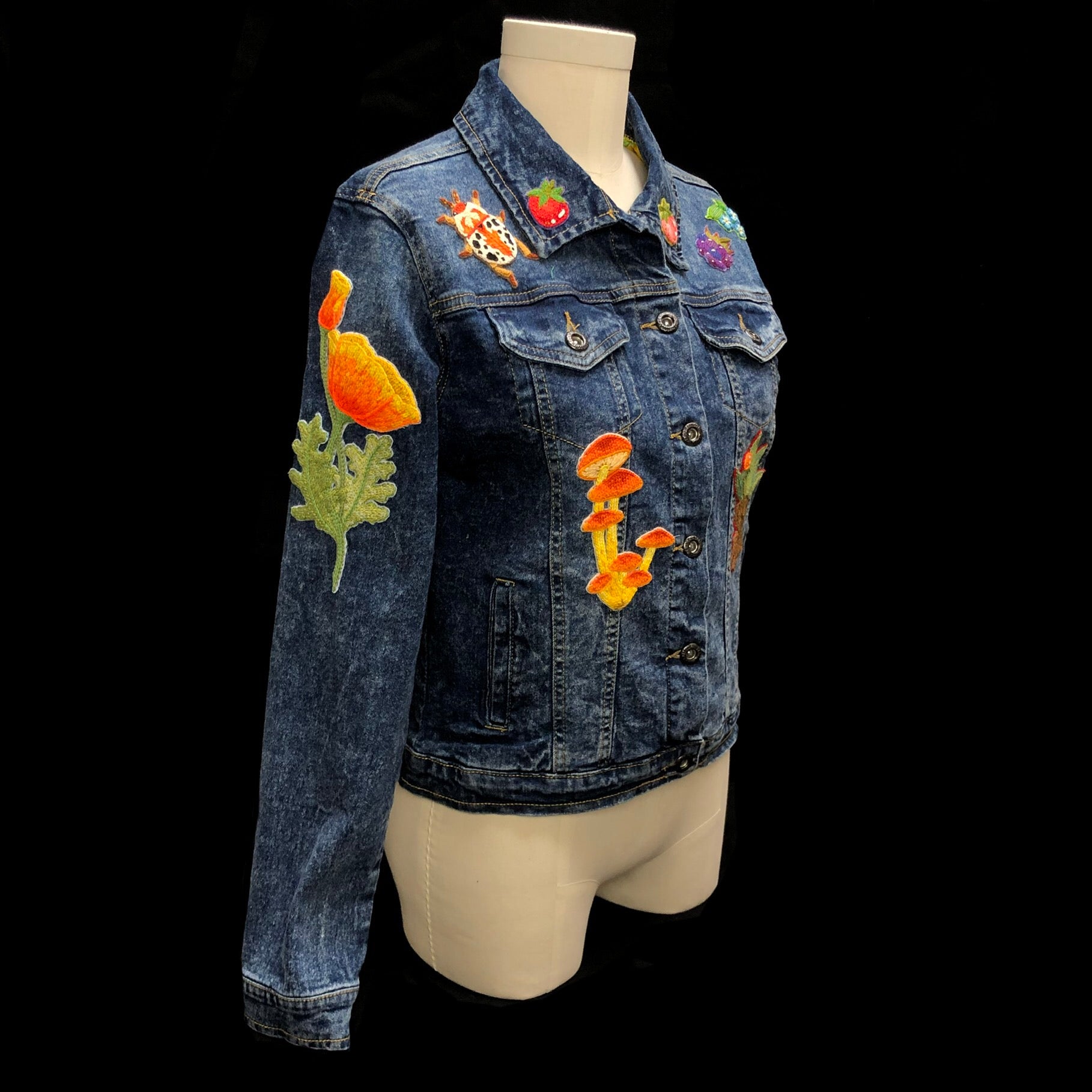 Slide 6 of 8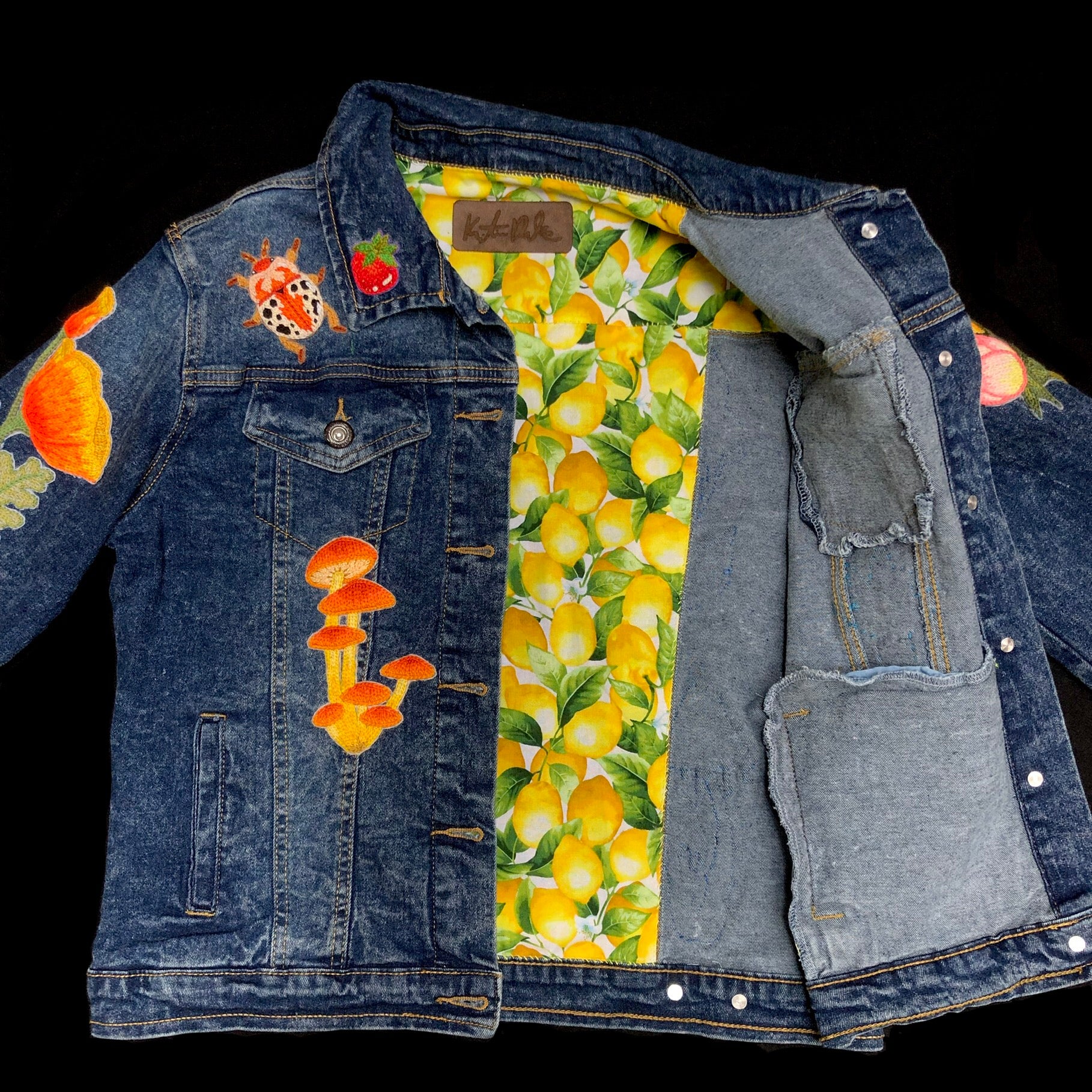 Slide 7 of 8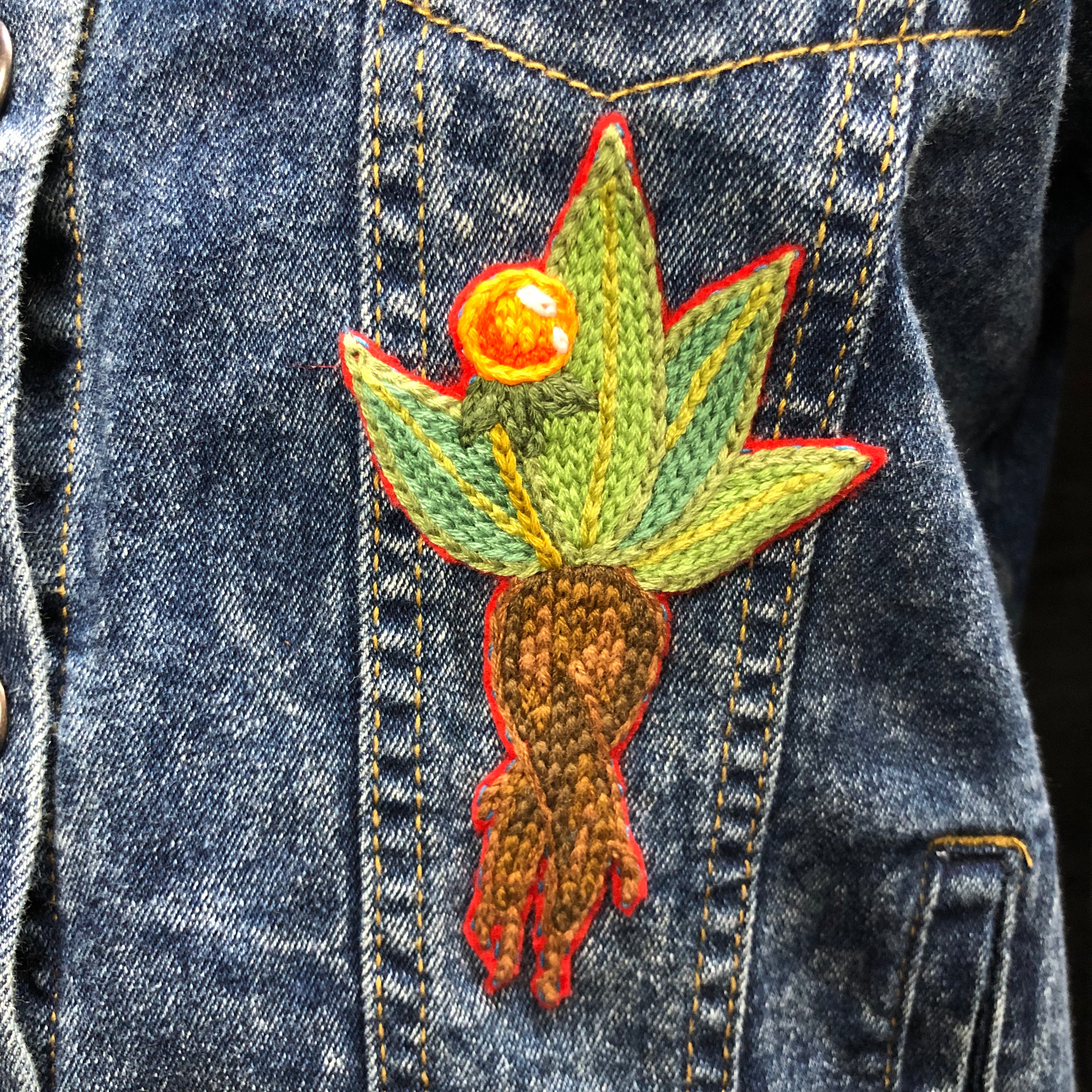 Slide 8 of 8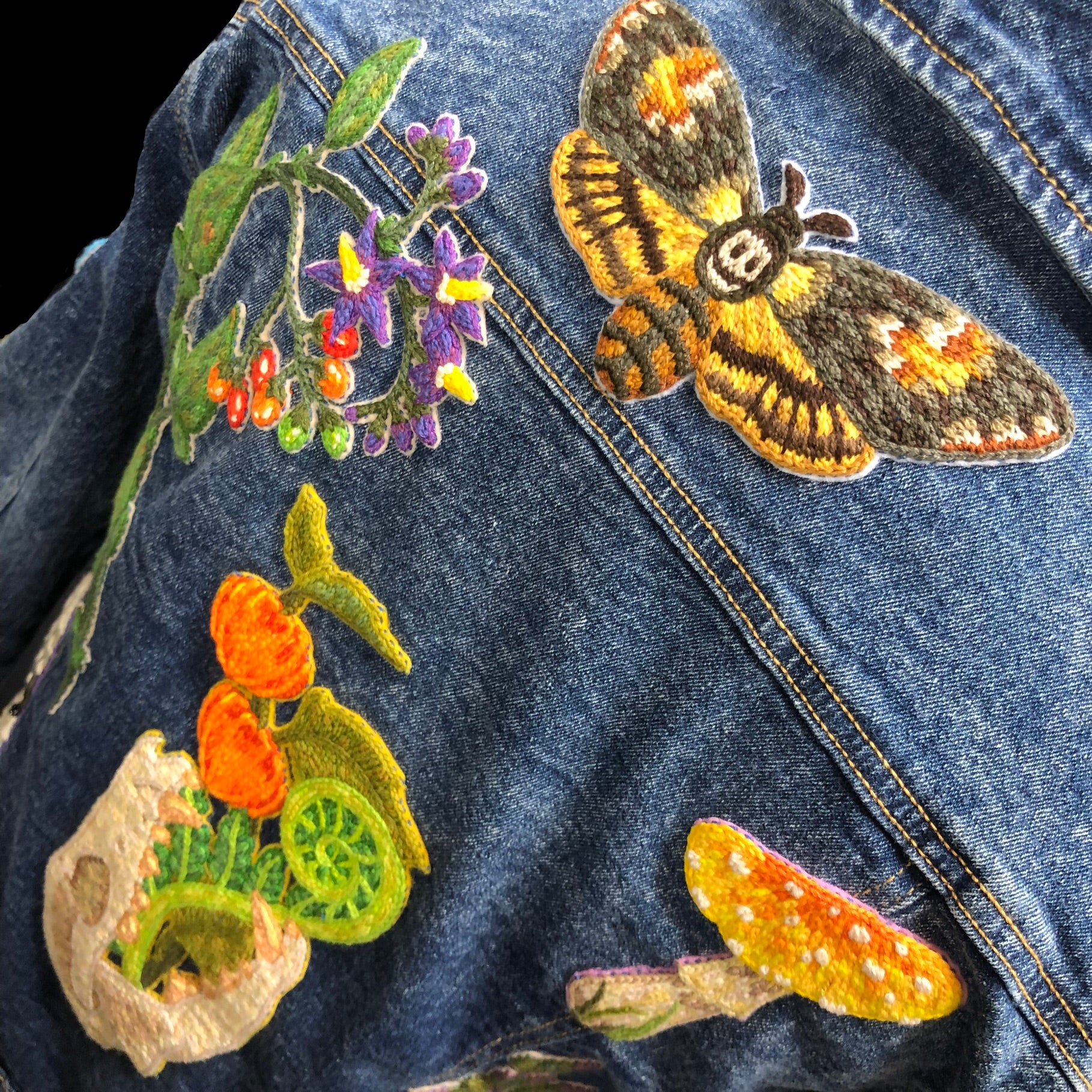 Death's Head Moth & Skull Jacket (MD)
Death's Head Moth & Skull Jacket (MD)
About the Piece
Size MEDIUM, fitting sizes 5 & 6 approximately. With four outer pockets (two with button closures) and two inner breast pockets this jacket makes it is easy to store personal belongings during carefree nights out or keep them safe while traveling close to your chest.
Unique hand-stitched patches adorn this stone washed, stretch jean jacket. A mandrake root and cluster of orange mushrooms adorn the front breast panels of this jacket with berries, flowers and beetles on the collar and shoulders. The right arm shows an orange California poppy while the left displays bouquet of roses. The back contains intricate patches of nature specimens typically associated with death: a large Death's Head moth, flowering and fruiting nightshade plants, mushrooms and the centered animal skull with orange lantern plants and ferns growing from its open mouth. The inside lining has images of lemons.
Fun Fact: Nightshade is a family of plants that includes potatoes, tomatoes, peppers, eggplant, and even tobacco. Most famously though, it is known to include the deadly nightshade know as Atropa belladonna.
About the Artist
Kristina Drake believes strongly that using the natural world in art as allegory not only helps us to better understand ourselves, but can also bring attention to conservation efforts and institutions that work to protect our environment.