Slide 1 of 2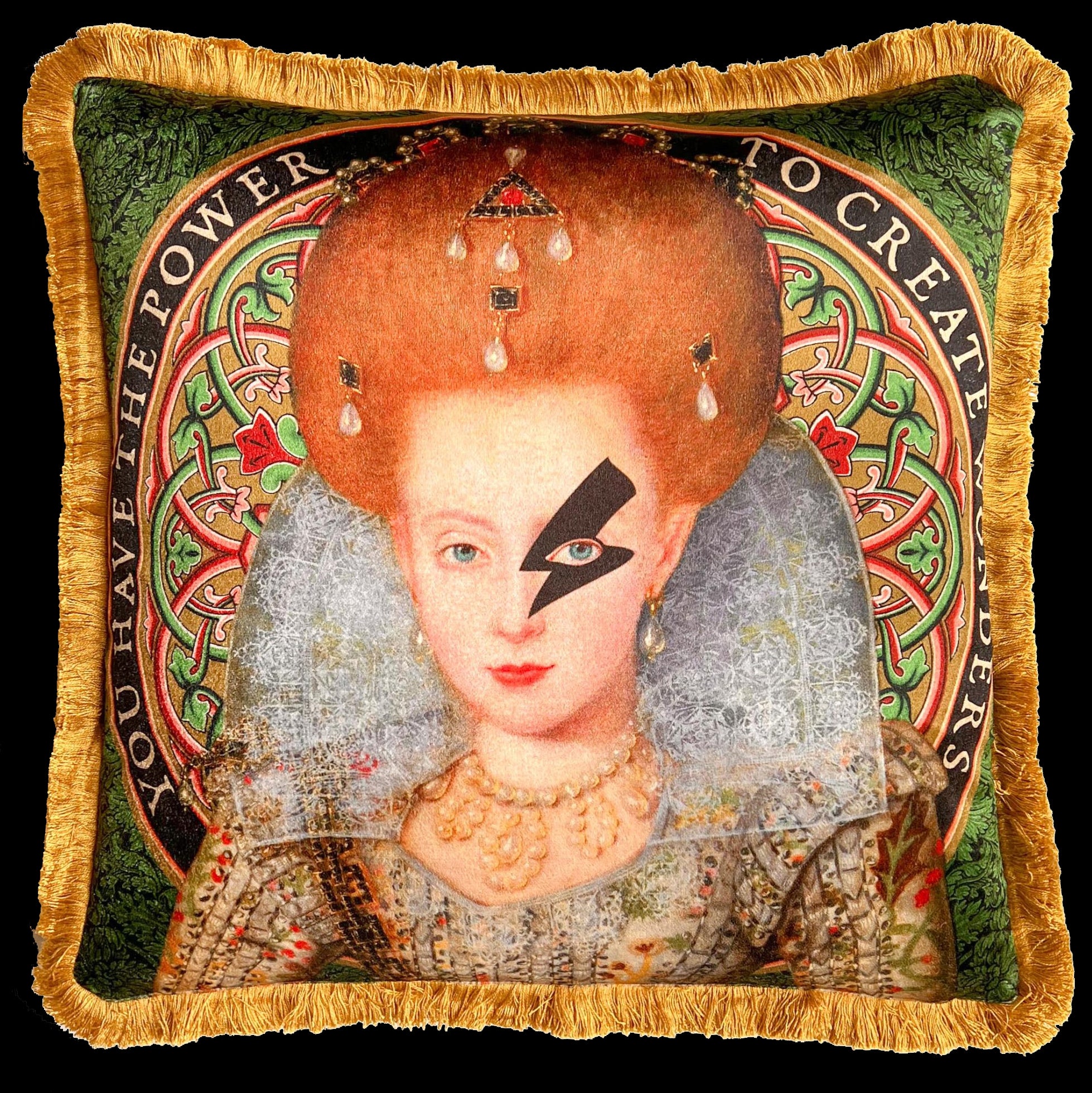 Slide 2 of 2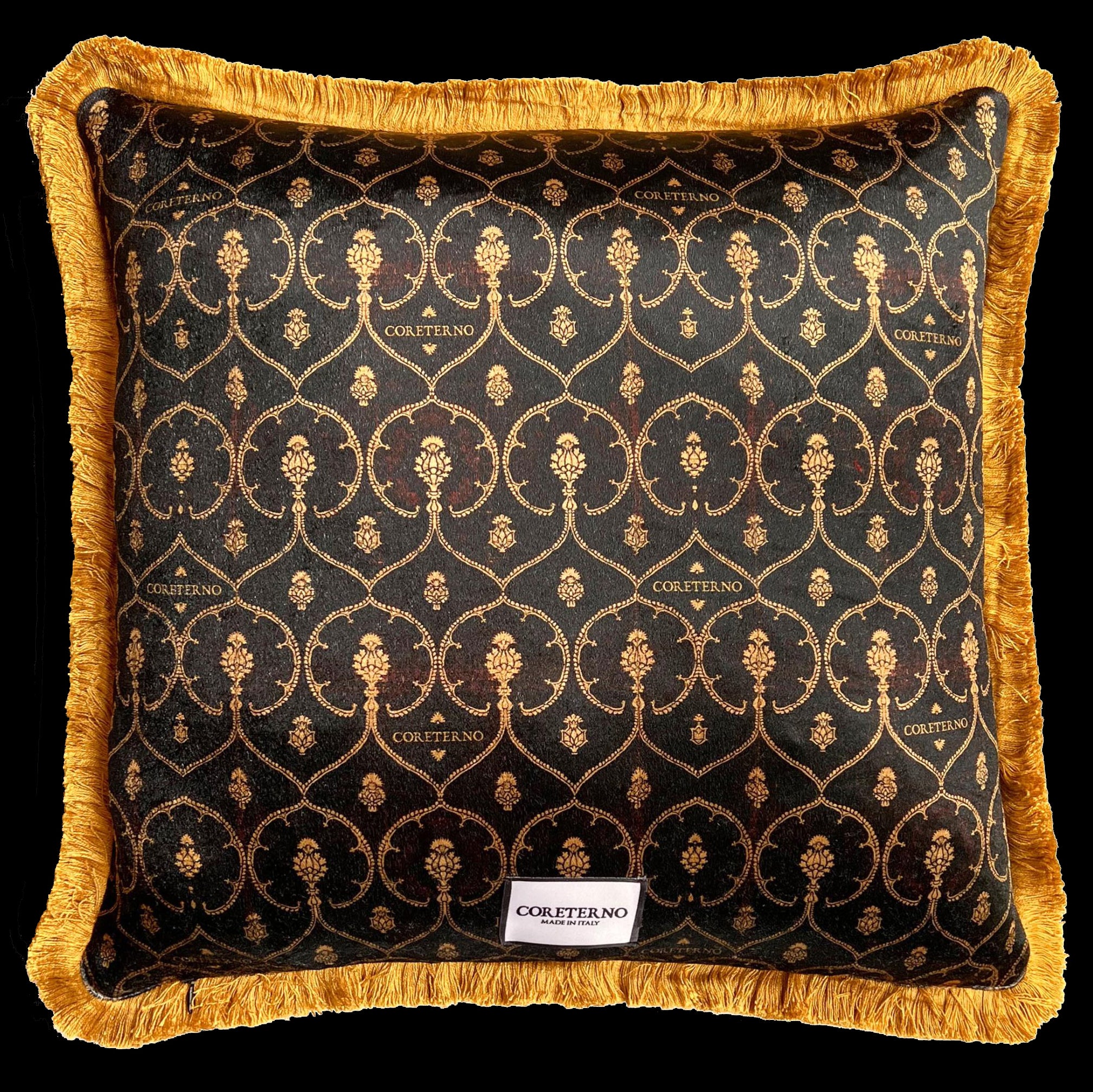 Elizabeth Cushion
About the Piece

This 17.7" square cushion was hand-made in Italy, constructed of velvet polyester and is sold complete with cotton/polyester pillow insert which is removable utilizing a hidden zipper. Cry clean only. 
The front panel depicts a young queen Elizabeth with David Bowie inspired lightning bolt painted across her eye and the words "You have the Power to Create Wonders" while the back panel shows a victorian inspired design. Cushion finished with golden fringe around the perimeter. 
About the Artist

"We descend from the families of alchemists, engravers, rebels, mystics and poets. We keep the secret of centuries of immense beauty. We were trained to use wisely the salvific power of symbols and written words. Our story is about true love and burning passion for ancient knowledge and unique handcraft. We want to breathe life into inanimate objects and let people discover the mystery and the soul healing power in our messages."