Slide 1 of 4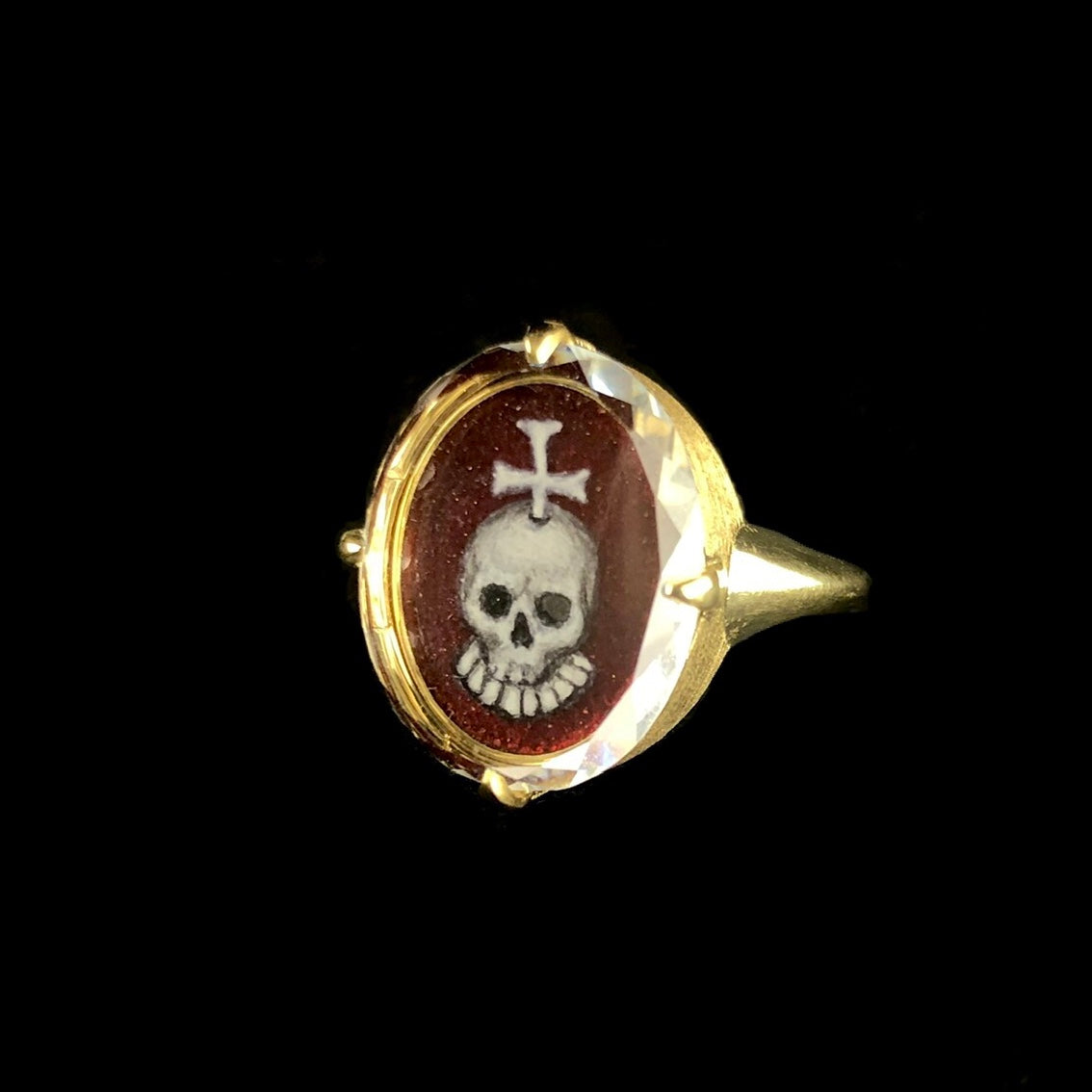 Slide 2 of 4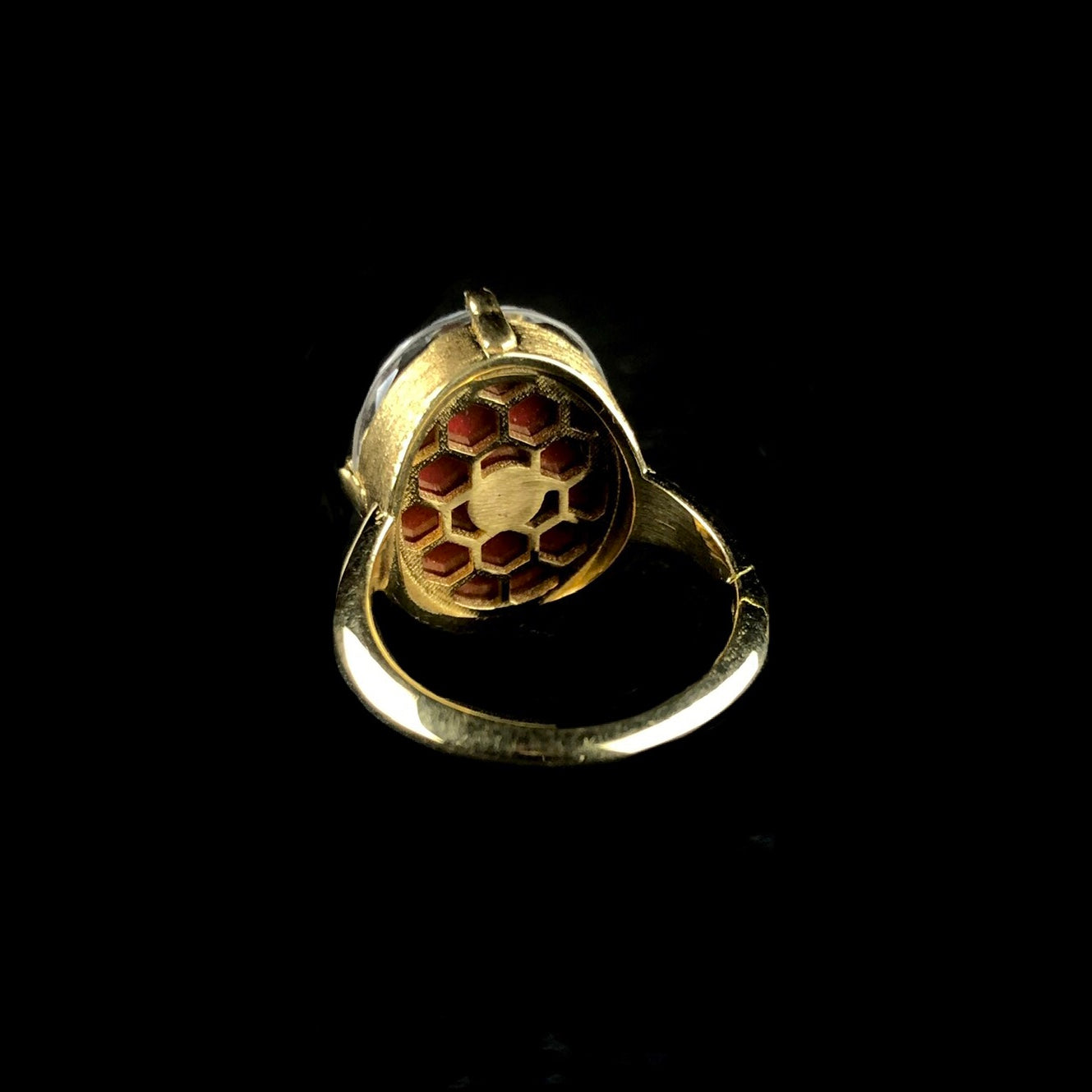 Slide 3 of 4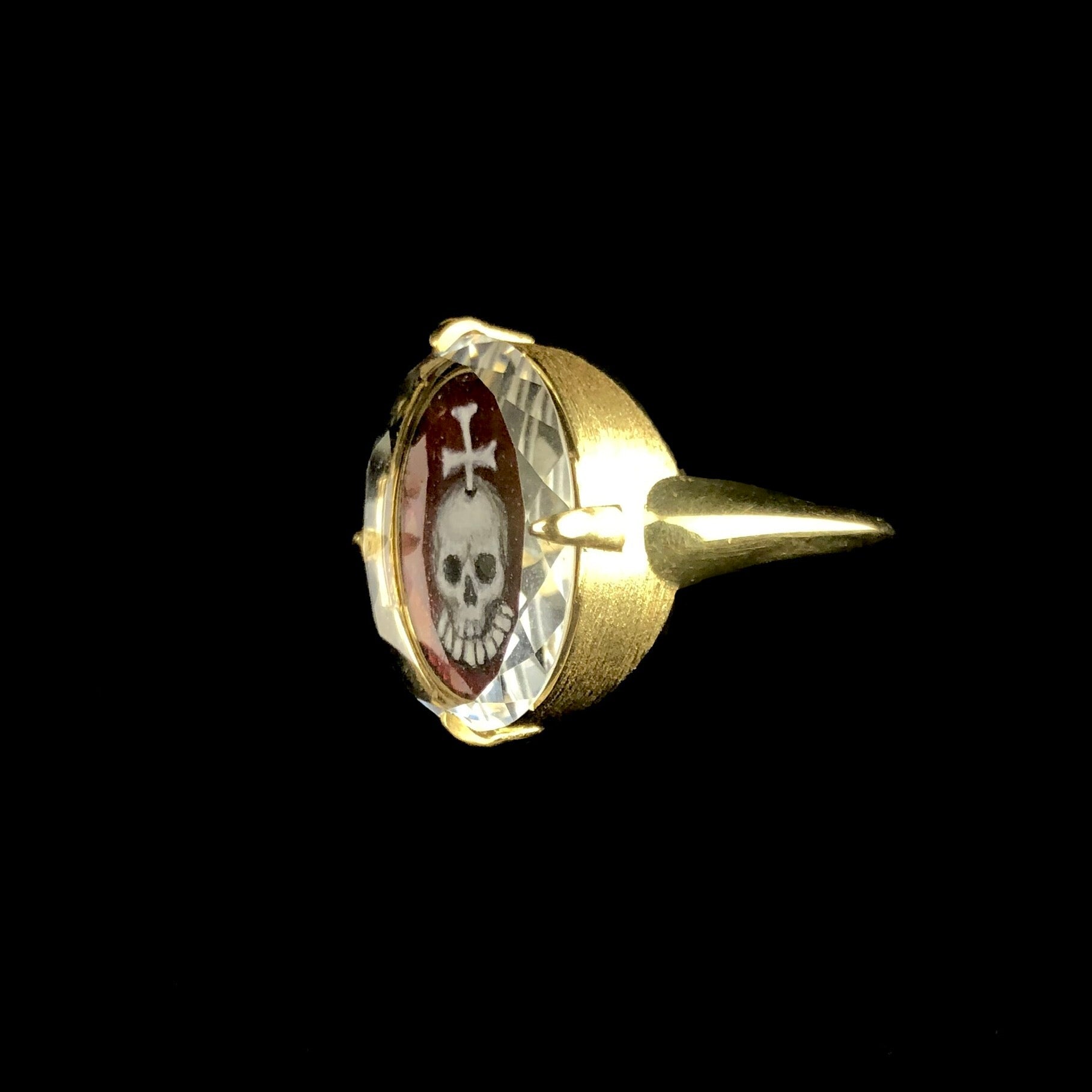 Slide 4 of 4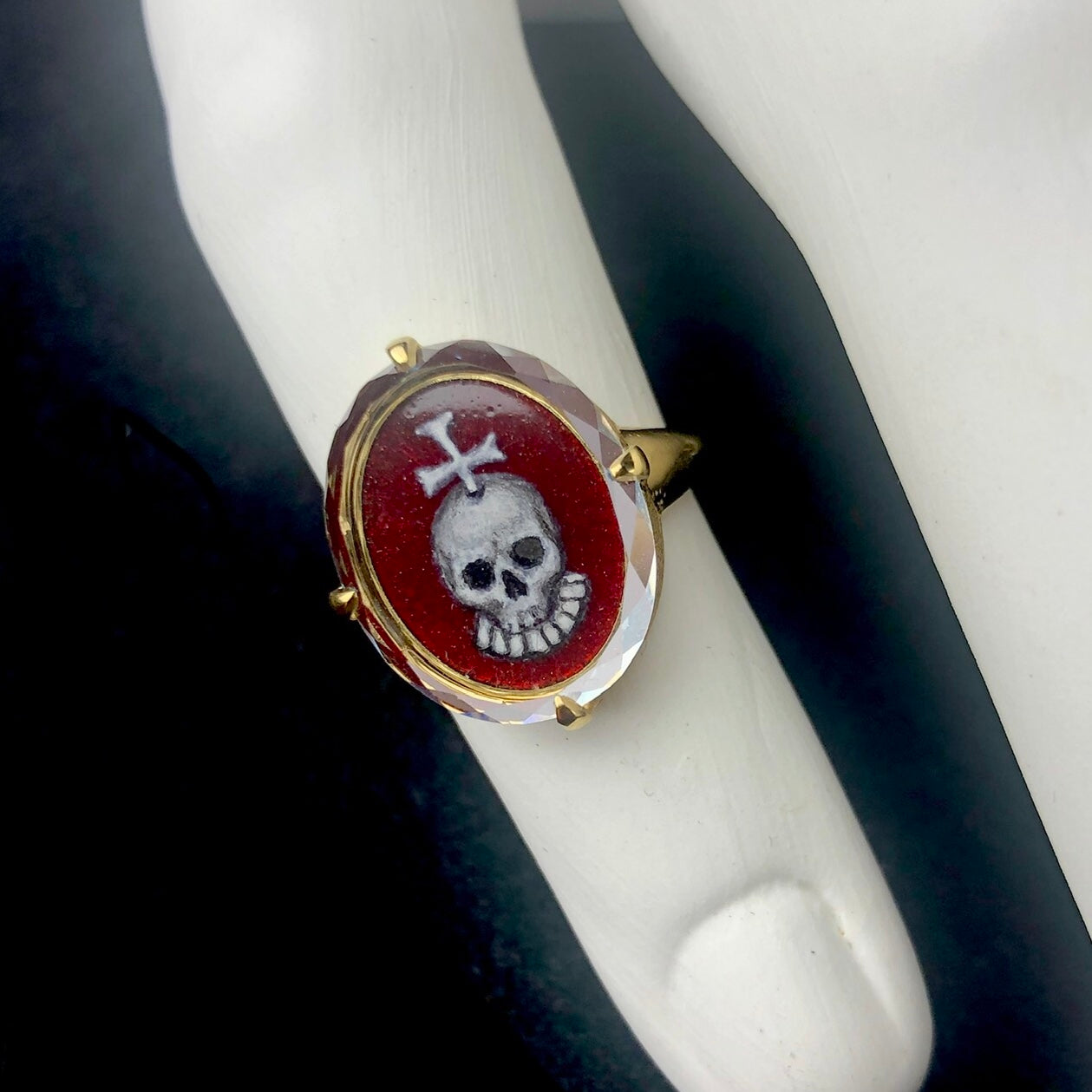 Gold Skull Ring
About the Piece
ONE-OF-A-KIND

Solid 18k gold oval ring with hand painted vitreous enamel Skull & Cross protected by a prong-set white sapphire crystal face. This piece measures approximately 5/8" across and 3/4" long and stands .25" tall off the finger when worn. It fits a size 7 finger. If you will need this piece resized, please contact us directly before purchase.
Sapphire is one of the most resilient materials on earth, ranking 9 on the Mohs hardness scale, and preferred by watchmakers and jewelers who are making pieces intended to be worn every day. Sapphire is less prone to scratching than most every other material on earth, save diamond and very hard stone.
About the Artist

After an illustrious 18-year career as a member of the National and Olympic US Luge Team, Erica Molinari had no idea what her next steps in life would be. It was not until she took a class in 22k granulation that she had any idea her path would lead her towards the fine jewelry collection you see here now.
Learn more about Erica Molinari and her work available at Gold Bug.