Slide 1 of 4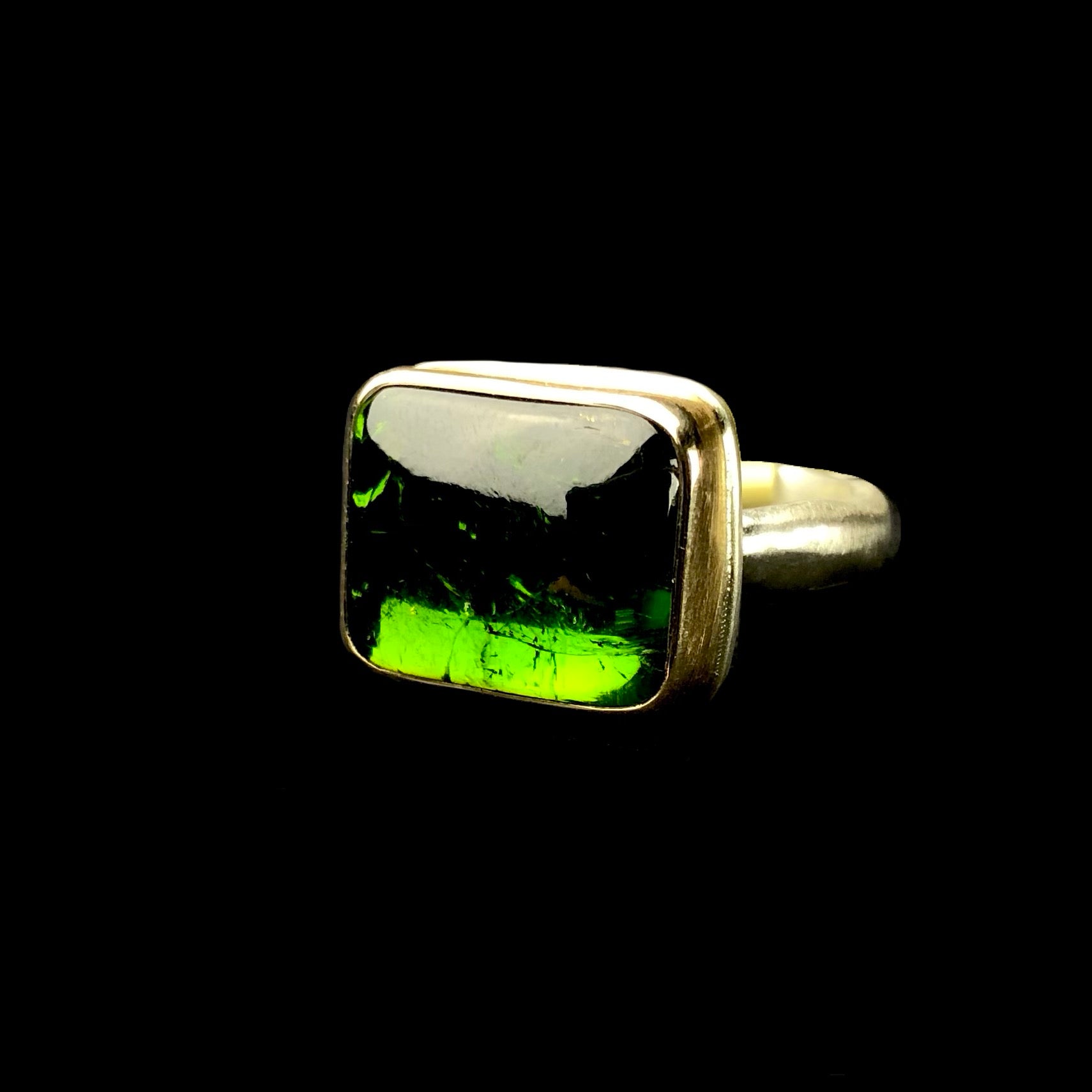 Slide 2 of 4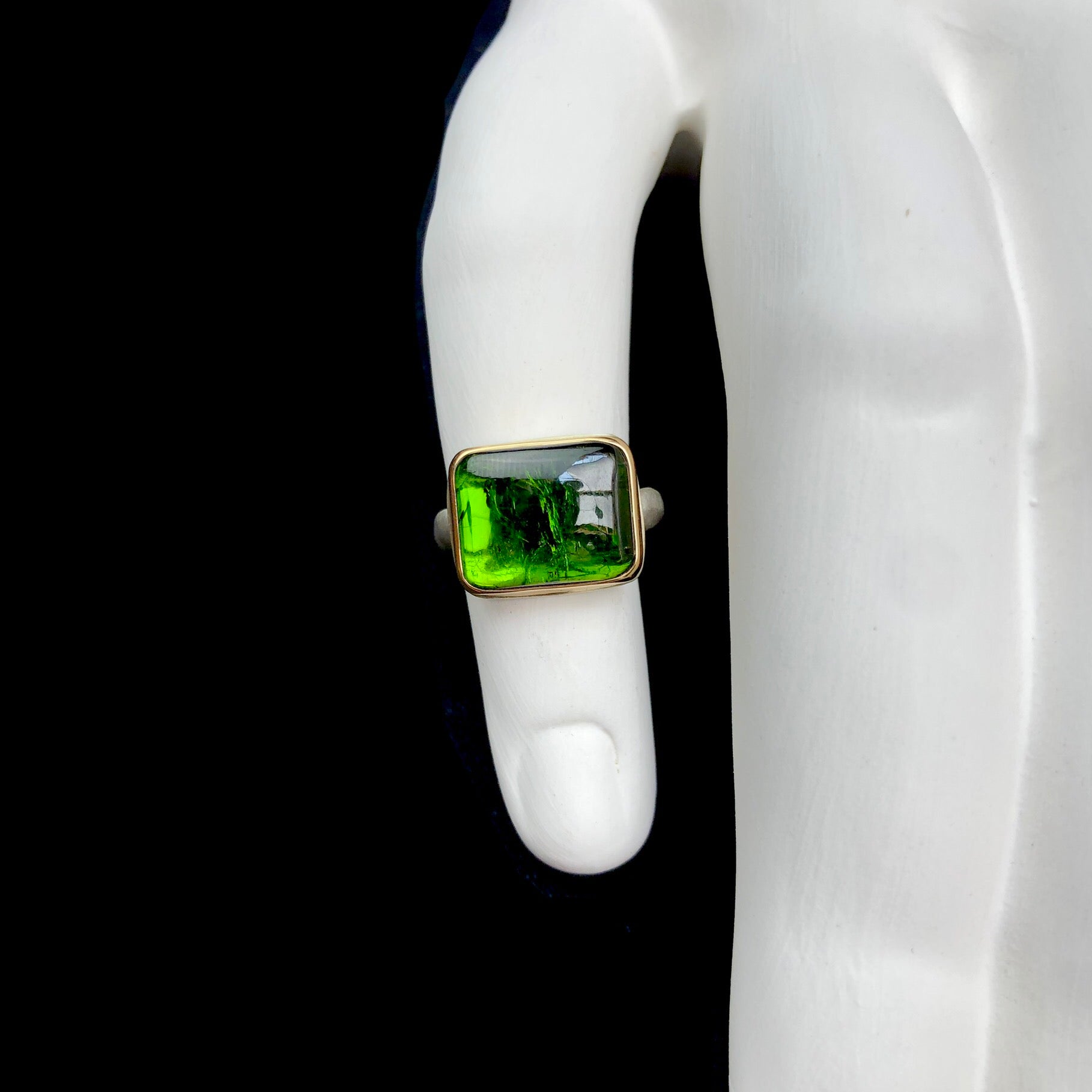 Slide 3 of 4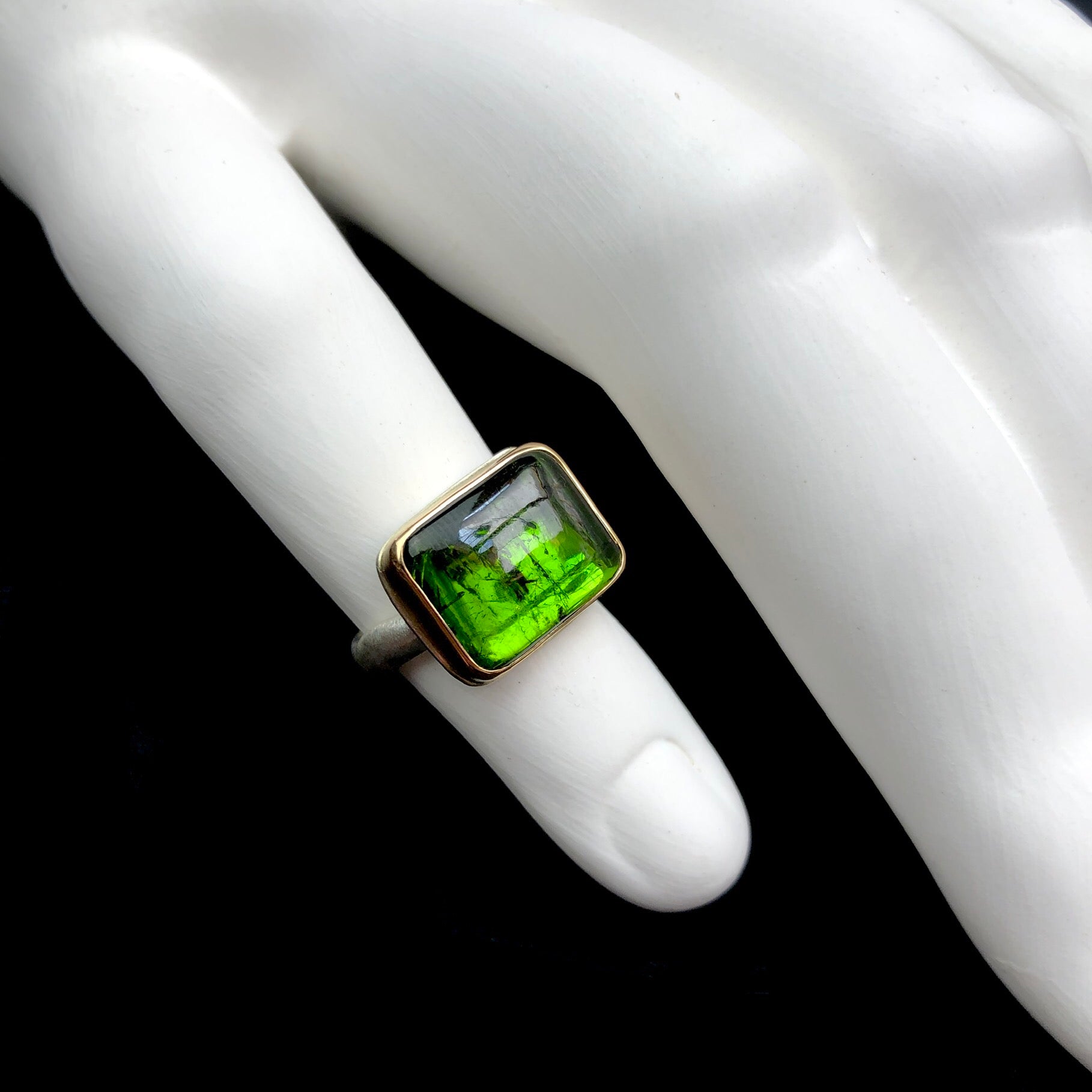 Slide 4 of 4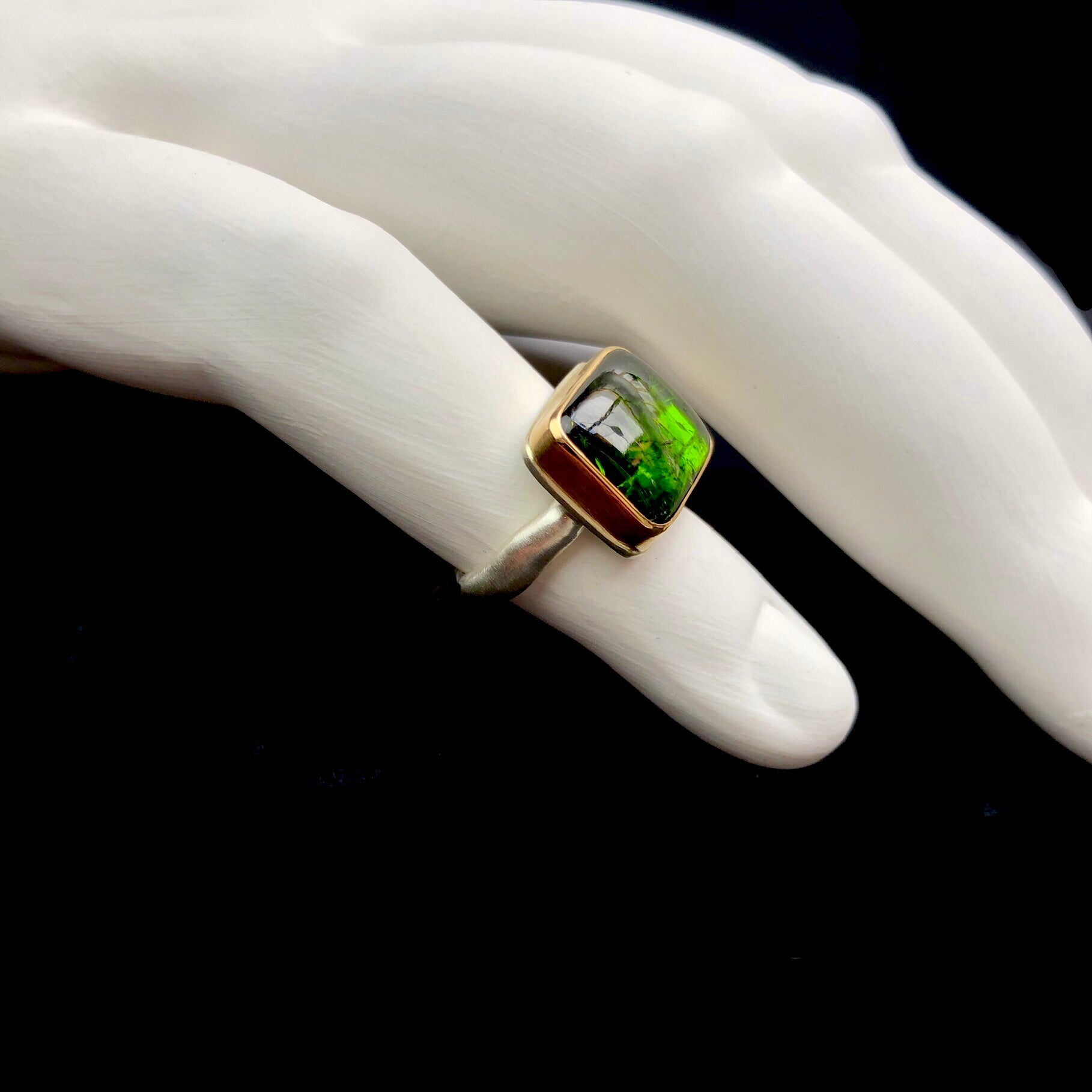 Green Tourmaline Ring
About the Piece
This rectangular cut, deep green colored tourmaline stone has a smooth surface which allows light to glow from within. It measures 5/8" across, is set in 14k gold and mounted on a sterling silver Middle Groovy Band fitting a size 7 finger.
If you require a different ring size than that which is listed here, we are happy to have it resized by Jamie Joseph's studio for a fee of $85. To do this, please also purchase a ring resize and be sure to "add an order note" from the shopping cart during checkout designating the new desired size. 
To ensure proper care of a new Jamie Joseph piece, she recommends avoiding the 5 S's- Sleep, Shower, Sprays, Swimming and Sweat. To clean your jewelry you can use a non-abrasive polishing cloth on the stone and metal. 

About the Artist
Jamie Joseph Jewelry has always been about the stones. Working together in their Seattle based studio, Jamie and Jeremy Joseph create colorful, stone-focused jewelry by bringing light, shape and organic framework to some of the most beautiful gems, minerals and fossils on earth. Their signature stone cutting techniques and original band shapes, along with the meticulous craftsmanship and integrity of the pieces, creates a recognizable aesthetic that has garnished worldwide renown and a following dedicated to collecting Jamie's work. 
Learn more about Jamie Joseph Jewelry and pieces available at Gold Bug.