Featured Product
Slide 1 of 5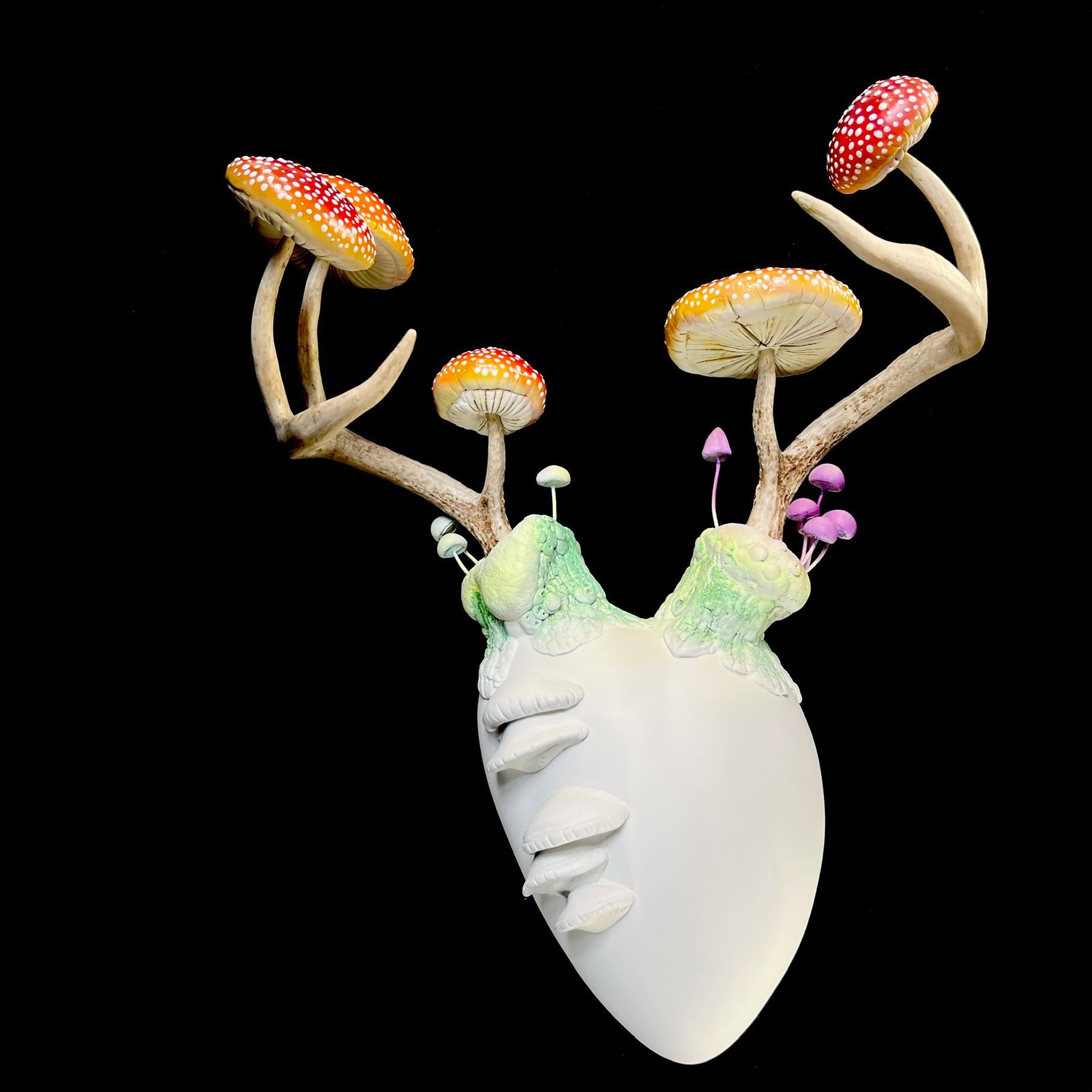 Slide 2 of 5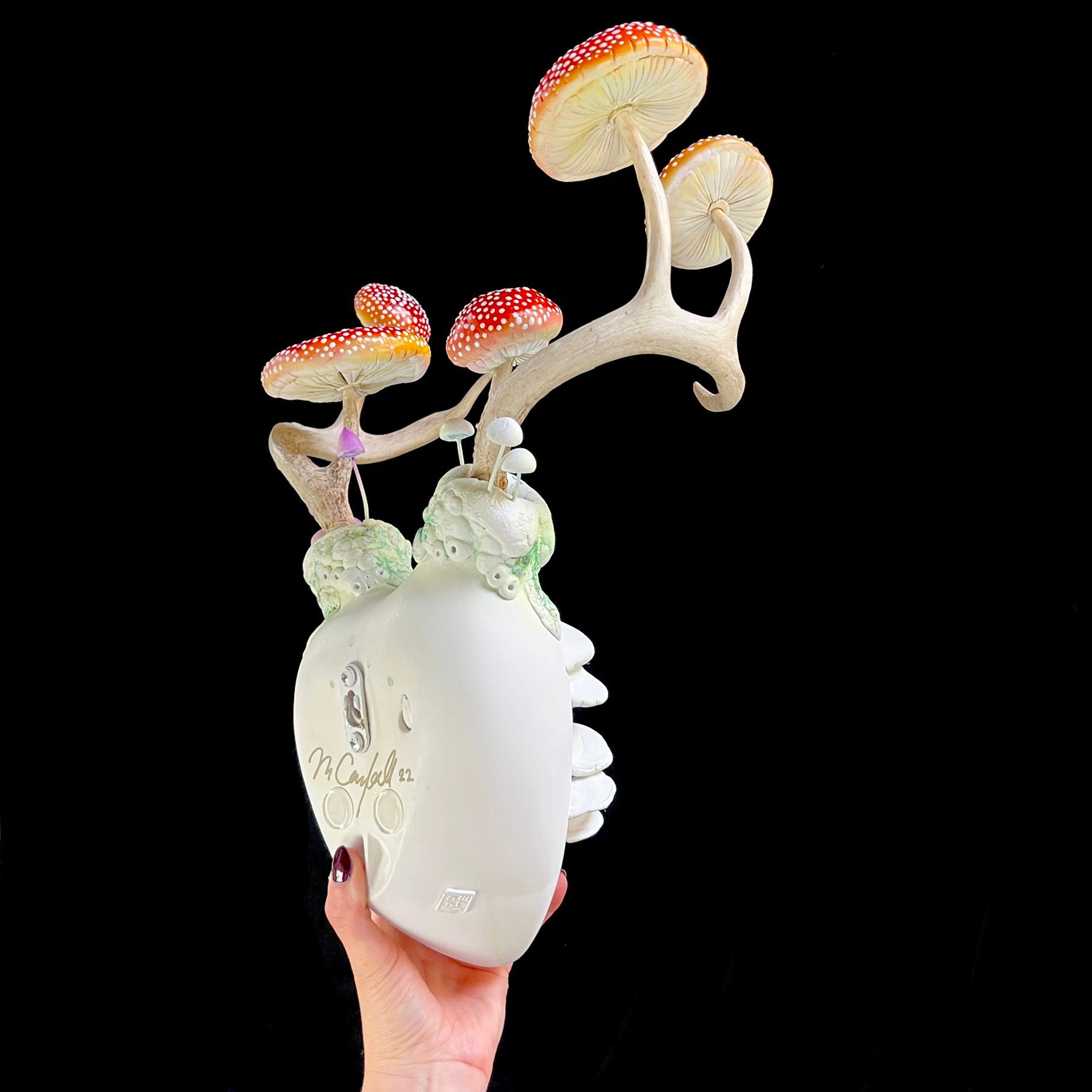 Slide 3 of 5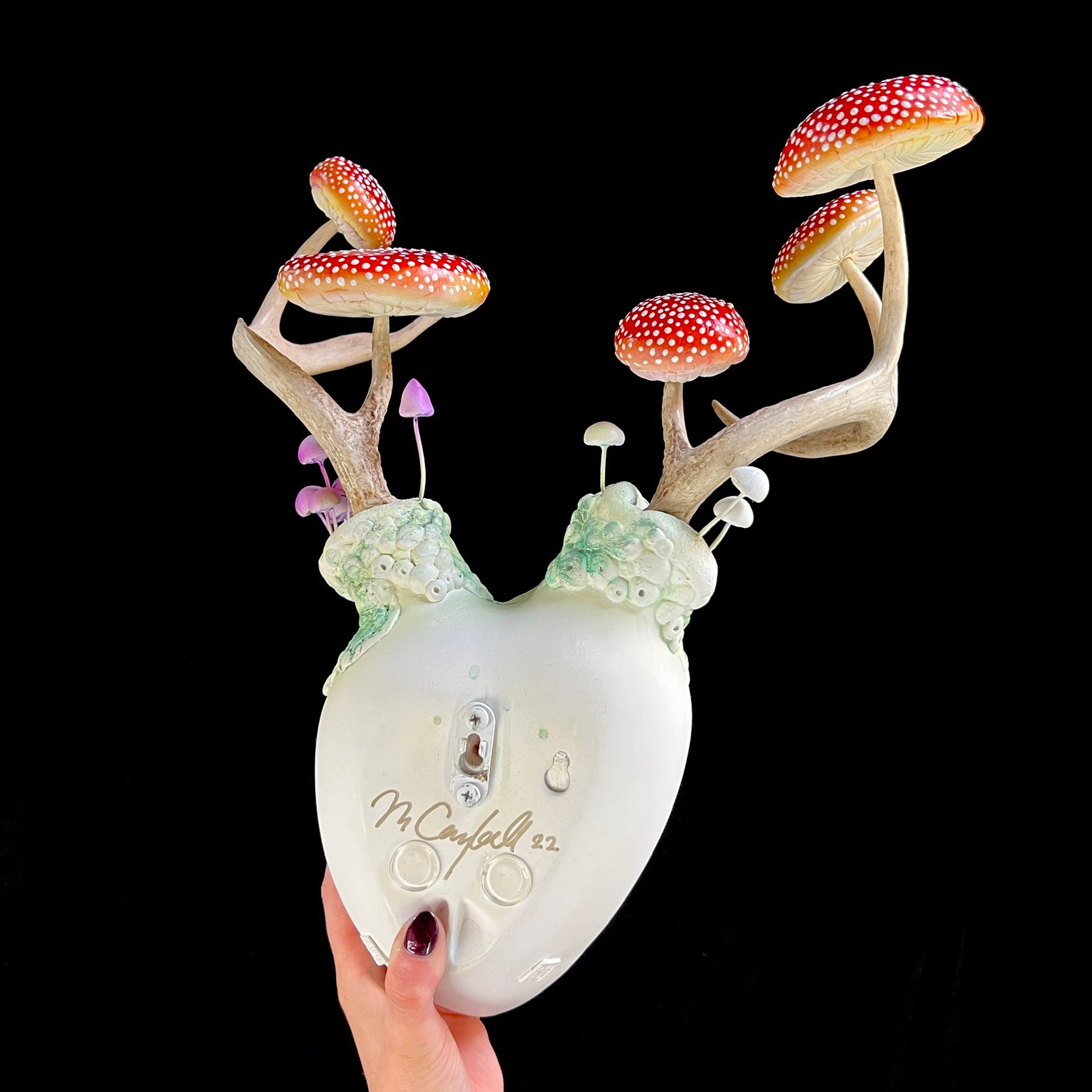 Slide 4 of 5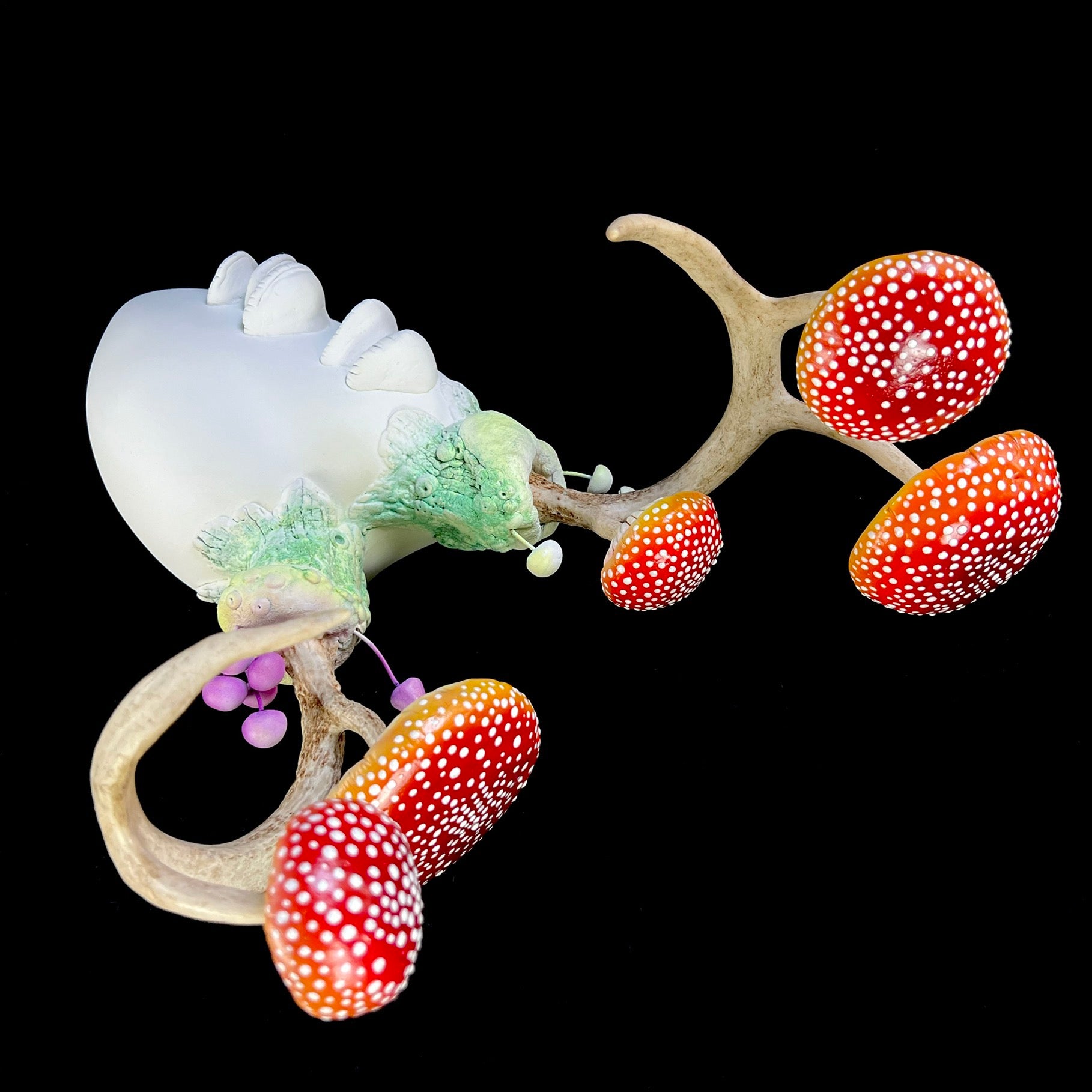 Slide 5 of 5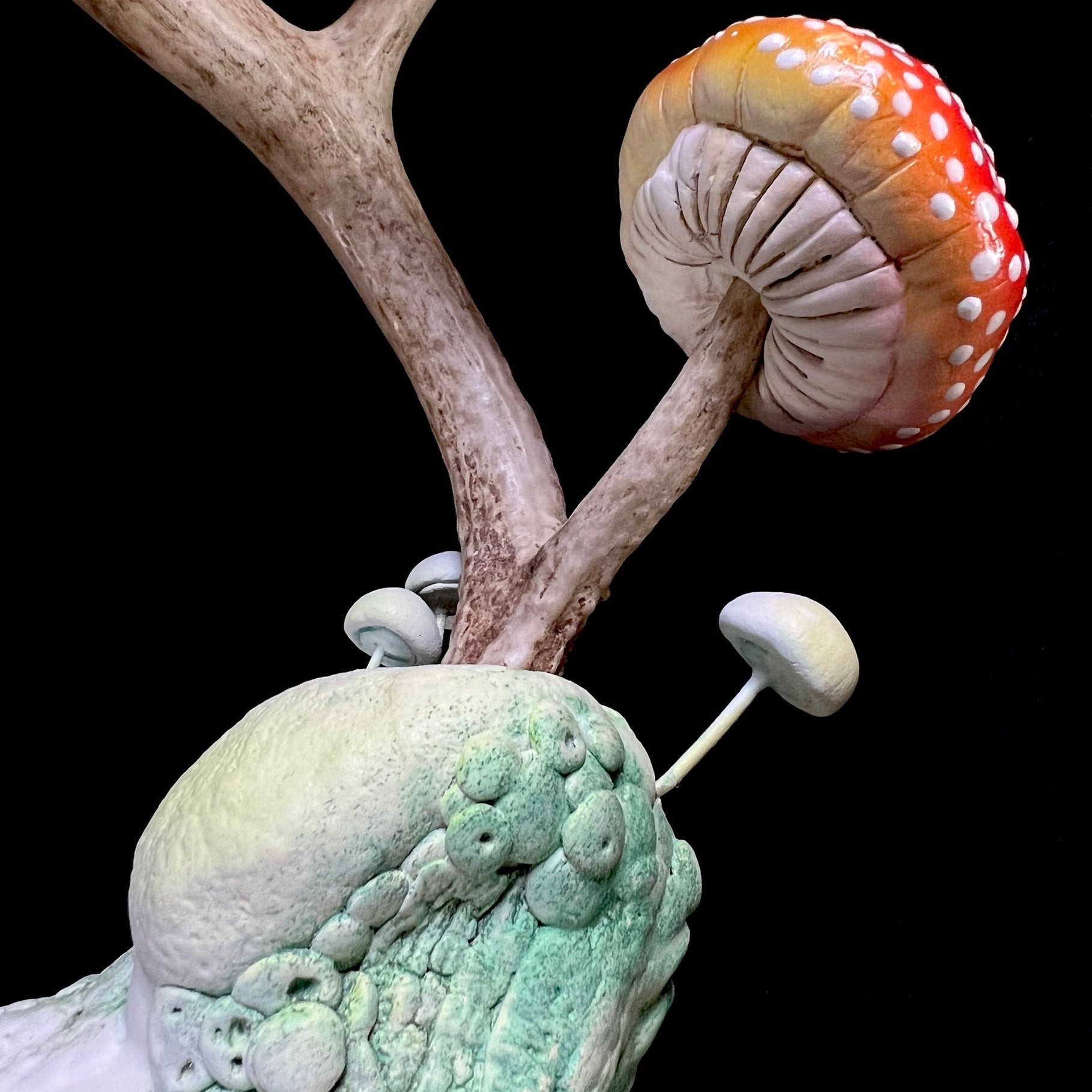 Heart of the Forest
About the Piece
"Hear of the Forest"
This piece is made of naturally shed deer antlers with sculpted epoxy clay on bisque porcelain, measuring 16" tall, 12" wide and 9" deep. It hangs securely from the wall by a single, included heavy duty screw.

About the Artist
Using the mushroom as his talisman, Michael Campbell explores the role that fungus plays as natural 'decomposer' of dead, organic matter as well as iconography referencing altered states of consciousness throughout history.