Slide 1 of 4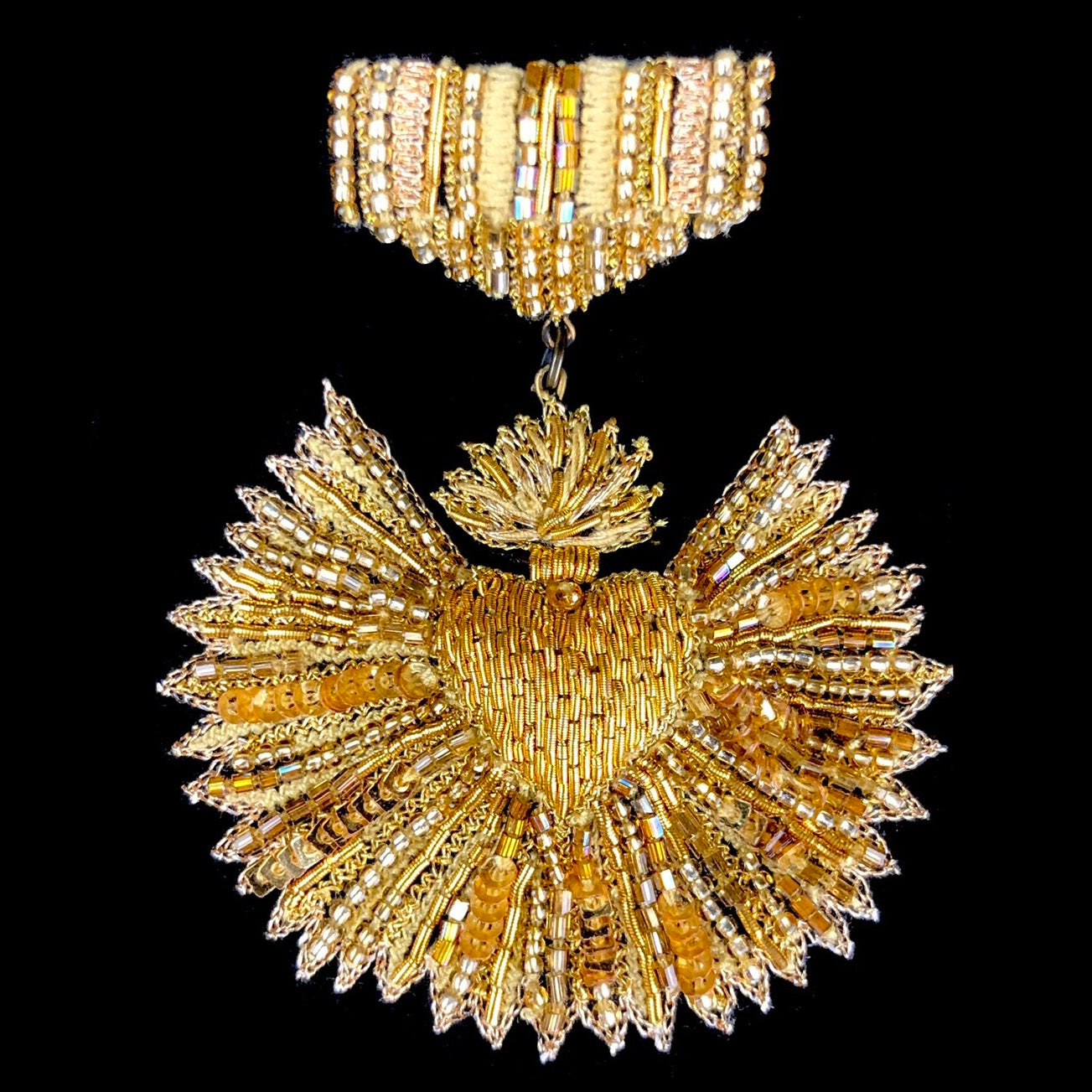 Slide 2 of 4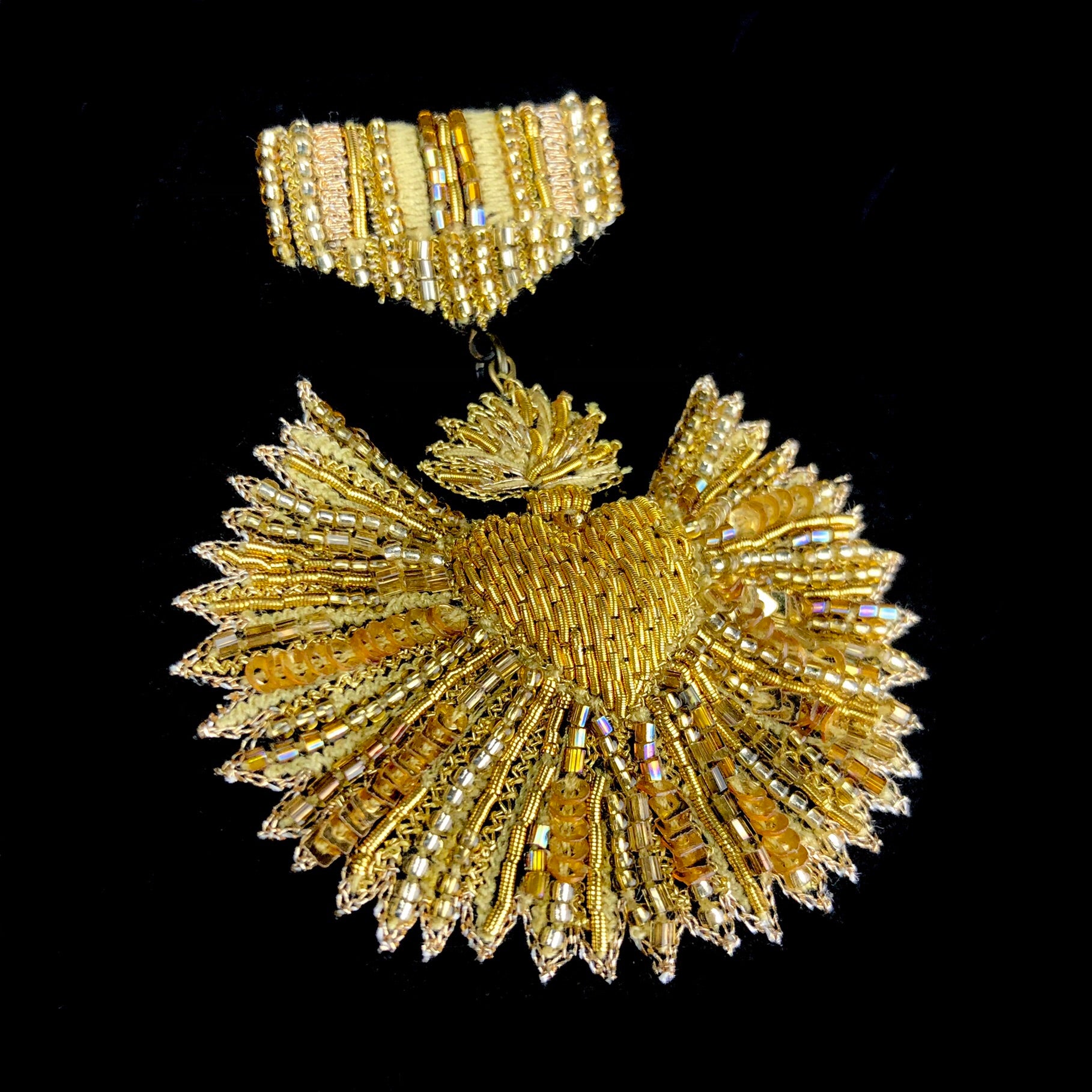 Slide 3 of 4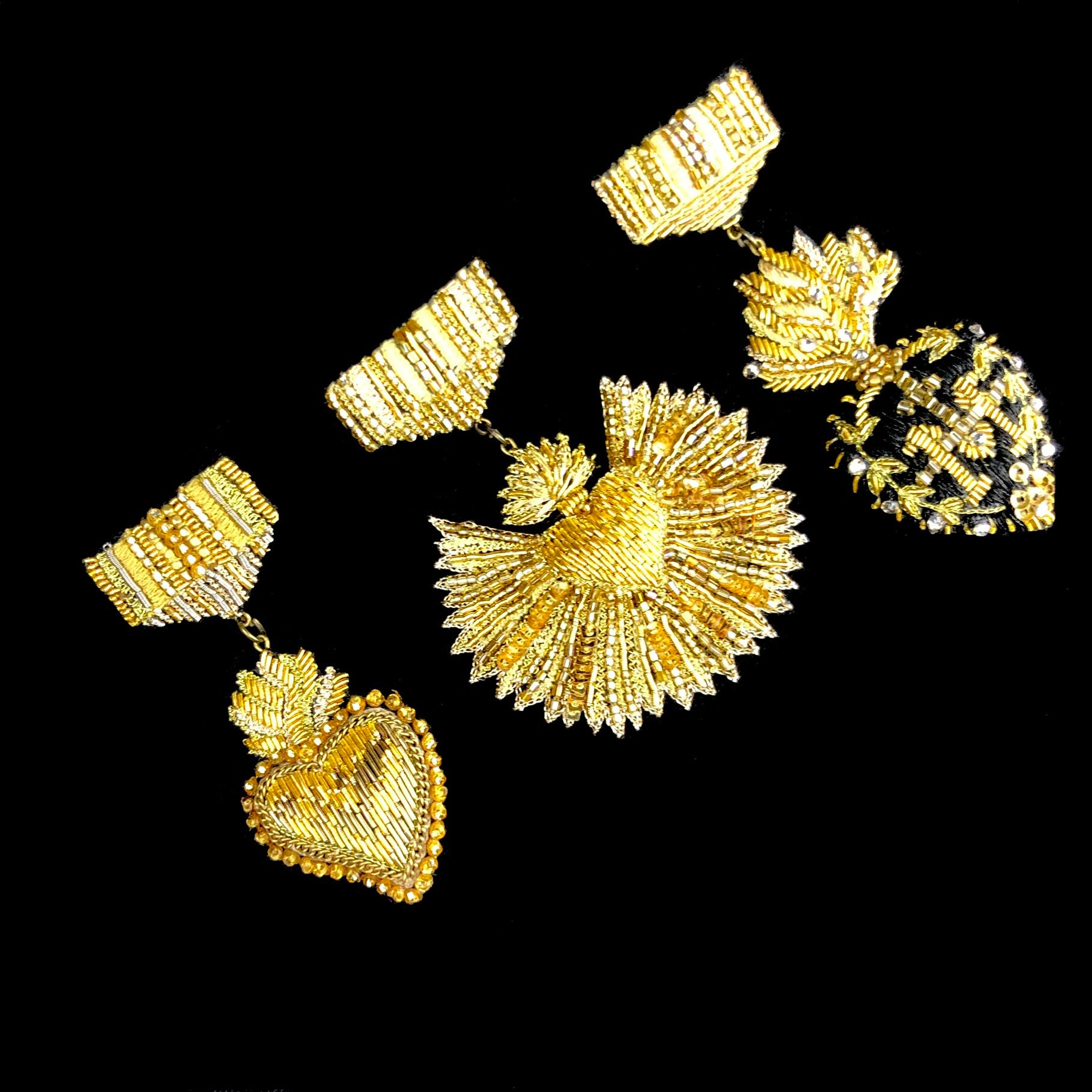 Slide 4 of 4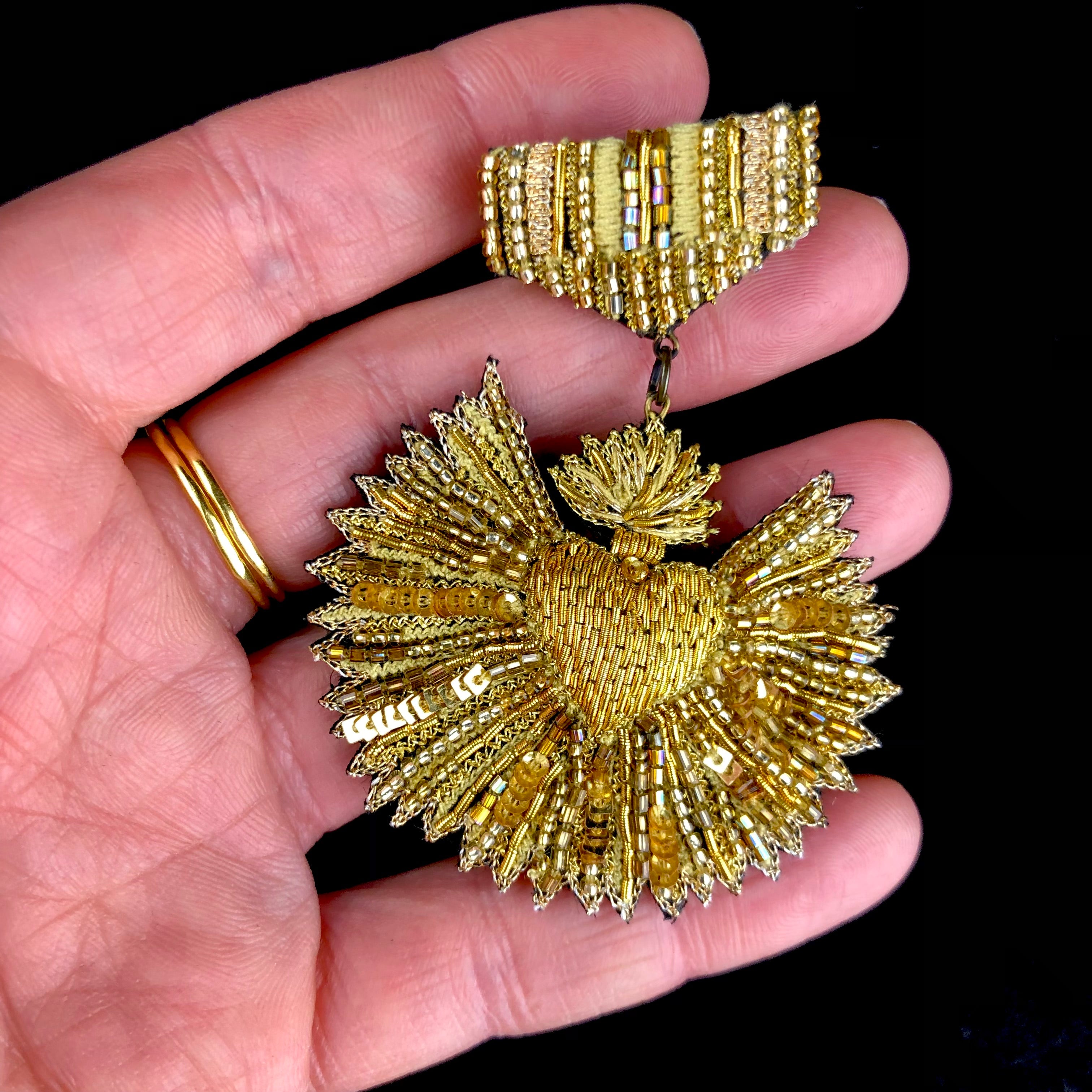 Imperial Heart Brooch Pin
Imperial Heart Brooch Pin
About the Piece

Hand embroidered Medal of Honor brooch with free-hanging heart of gold bullion, glass beads and metal accents measuring 3" long and 2" across.
A unique collaboration bringing together the artisanal savoir faire of Trovelore's fine embroidery work and Sacred Heart inspired pieces from Boncoeurs. A little piece of love to be kept close to your heart.
About the Artist
Trovelore is a small makers studio creating limited edition nature-inspired jewelry brooches & wall art using needle work and mixed materials. Their designs are timeless, classic styles thoughtfully made with the highest level of integrity and kindness for lovers of handmade art pieces.