Slide 1 of 3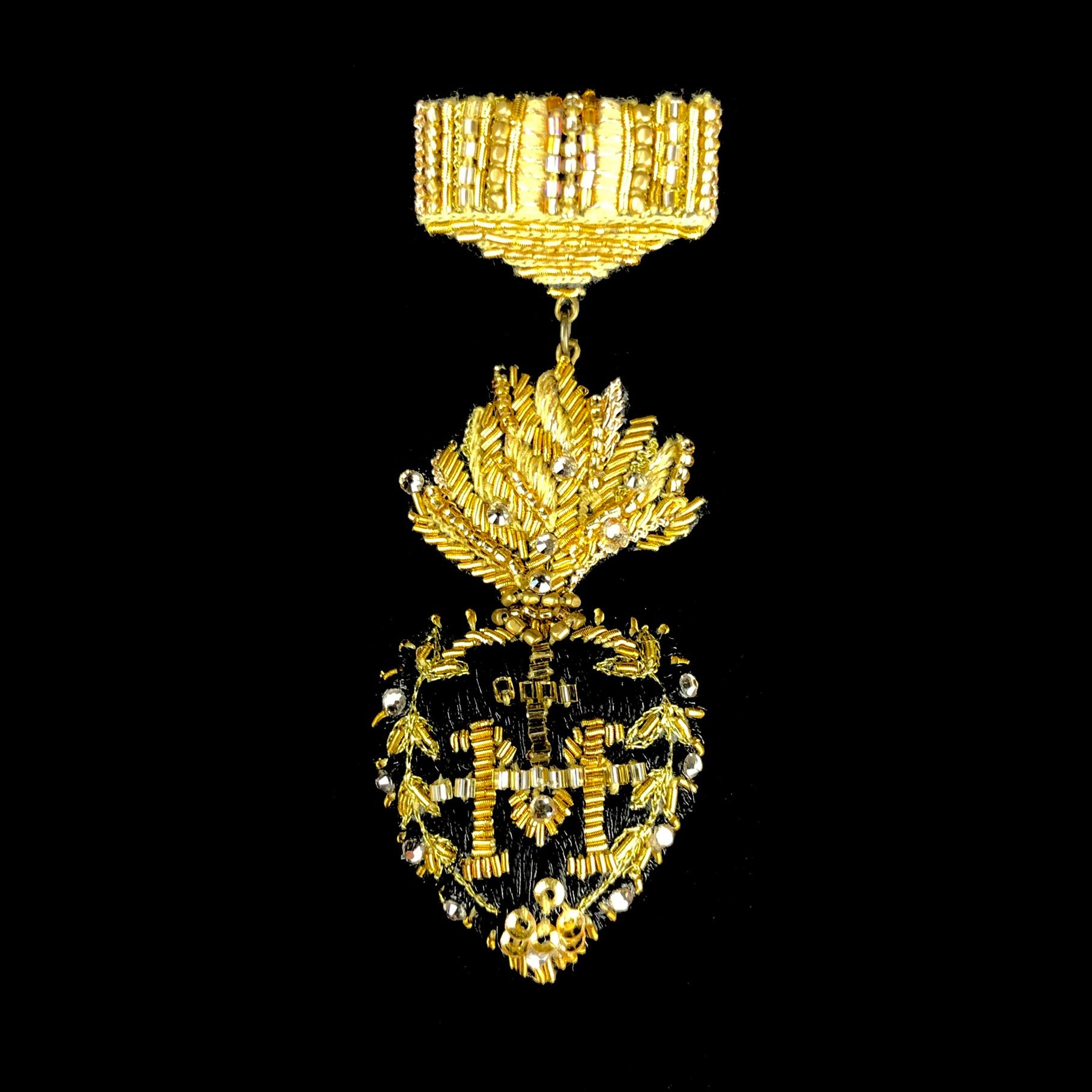 Slide 2 of 3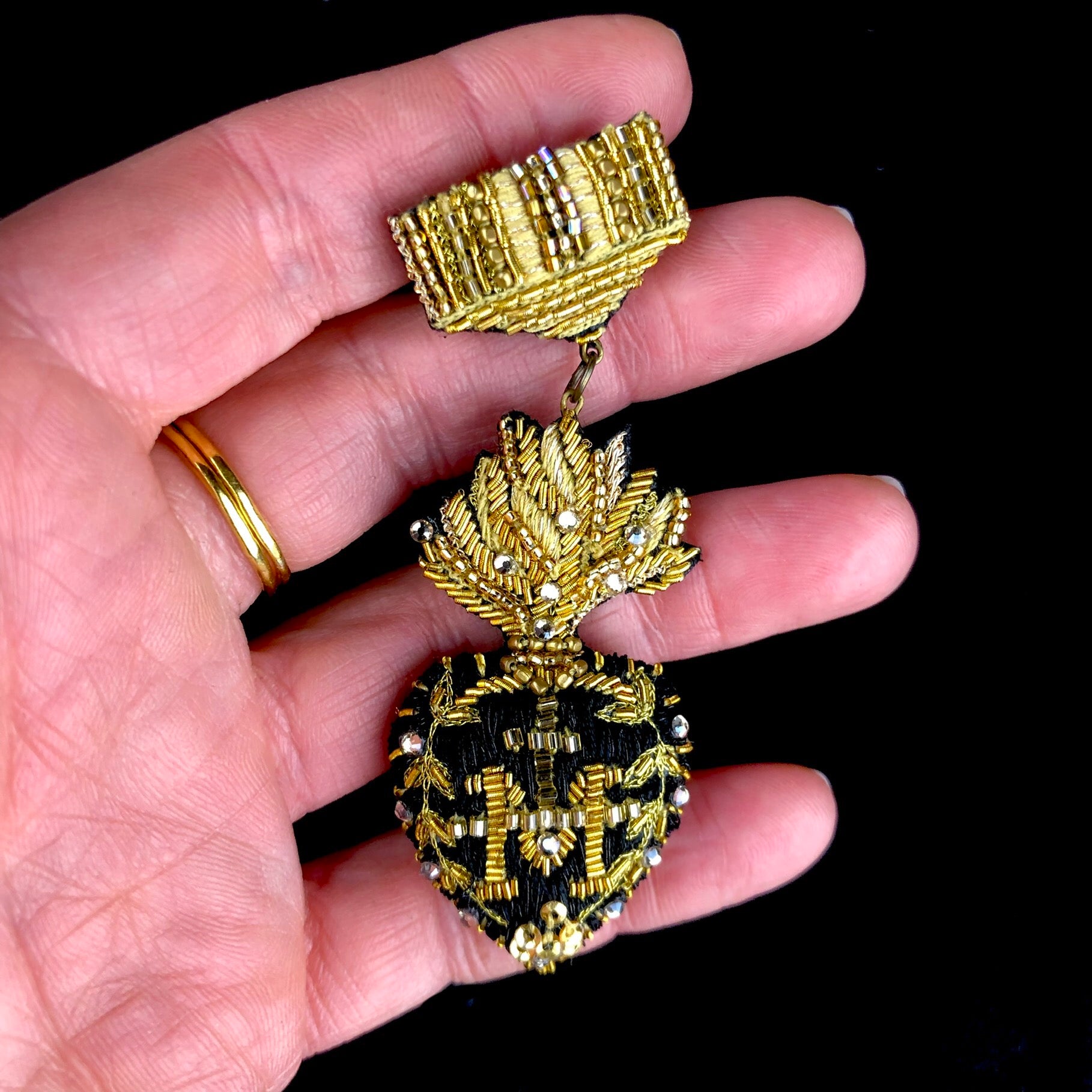 Slide 3 of 3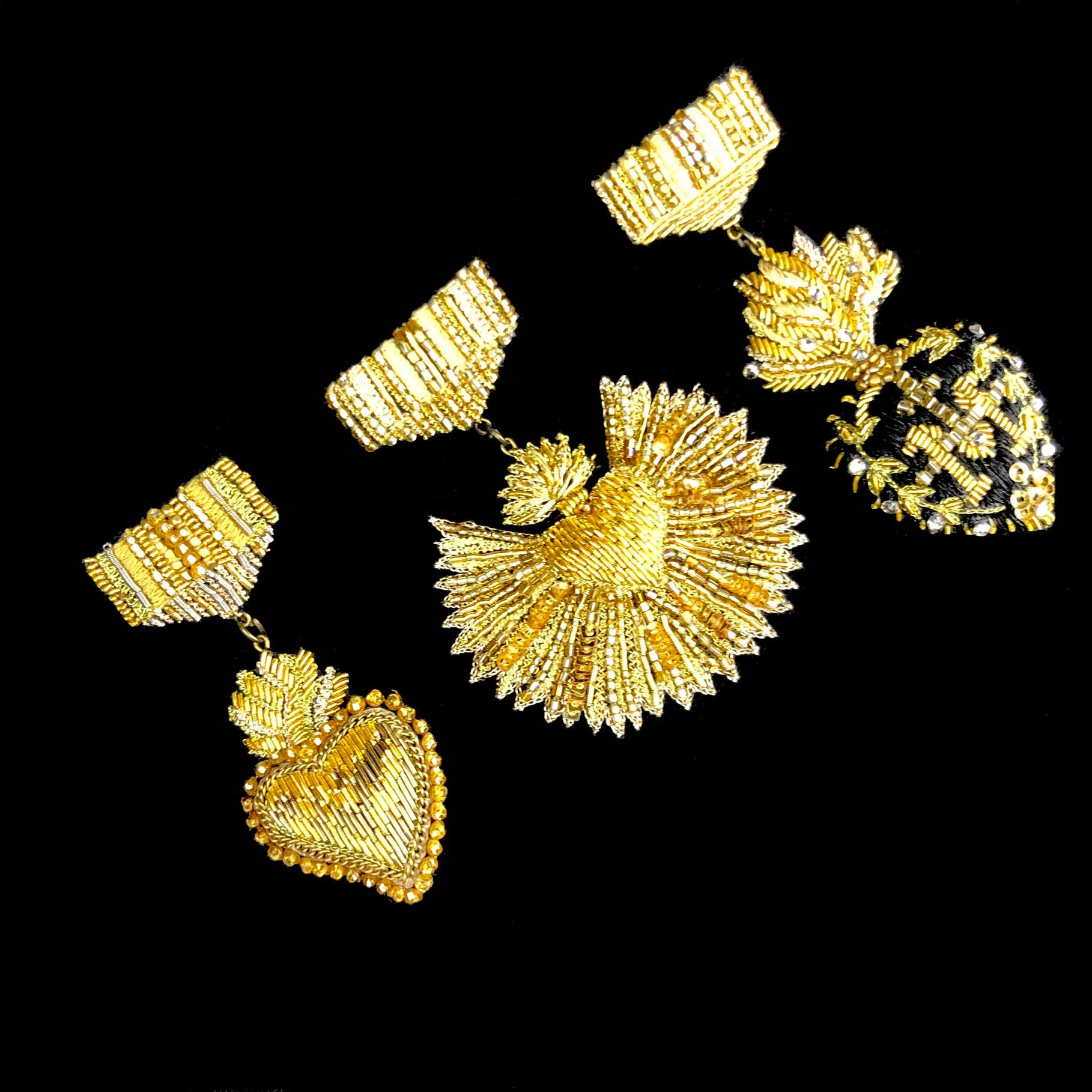 Mona's Medal of Honor Brooch Pin
Mona's Medal of Honor Brooch Pin
Produced in small batches by independent Artists.  
Hand embroidered Medal of Honor brooch with free-hanging heart of gold bullion, glass beads and metal accents measuring 3" long and 1" across  
A unique collaboration bringing together the artisanal savoir faire of Trovelore's fine embroidery work and Sacred Heart inspired pieces from Boncoeurs. A little piece of love to be kept close to your heart.