Slide 1 of 6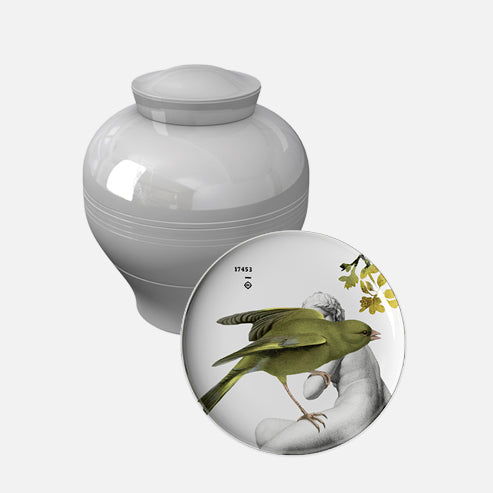 Slide 2 of 6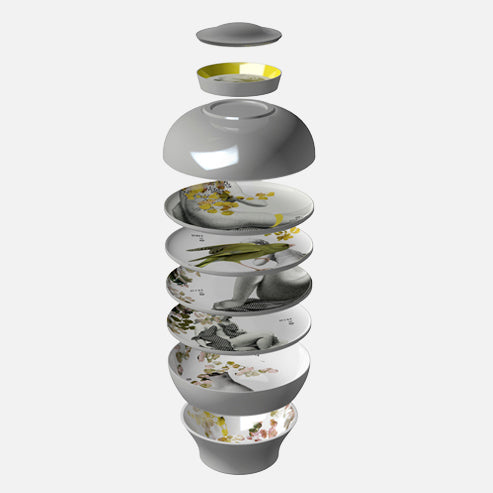 Slide 3 of 6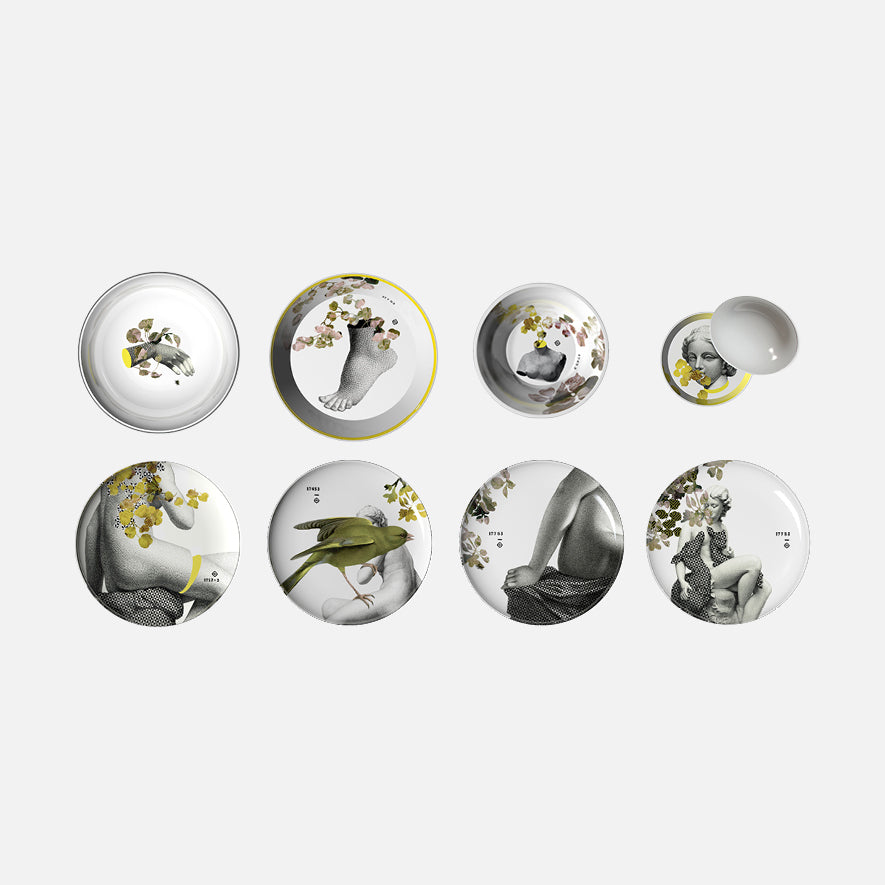 Slide 4 of 6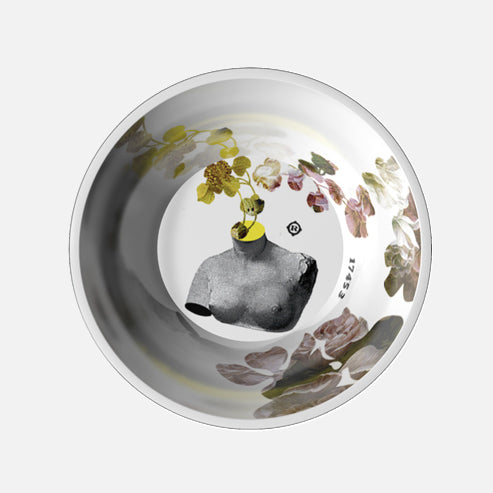 Slide 5 of 6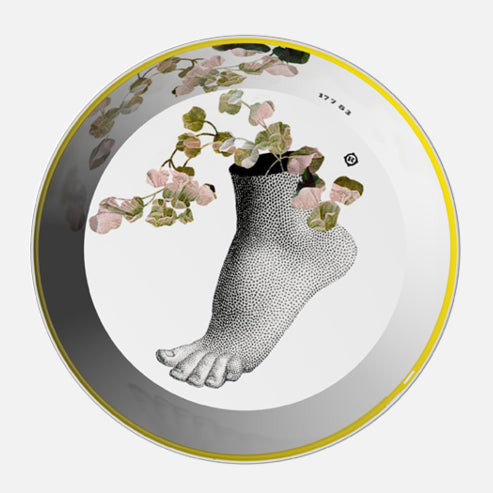 Slide 6 of 6
Parnasse Dishware Set
MADE IN FRANCE
11" tall & 9.5" wide stackable dishware set made of dishwasher safe melamine 
Its clean shape pays tribute to the well-known eponymous Asian vase, but its graphic content is quite another story...
Once separated, the subtle dishware container, made up of plates and salad bowls, immerse the guests in a familiar mythology.  With variations on the reflection of a face barely disrupted by the flowers and other aquatic meanders, the series willingly alludes to Narcissus's wanderings.

Perfect for everyday use to set an entire table and enhance the appeal of every meal.