Slide 1 of 4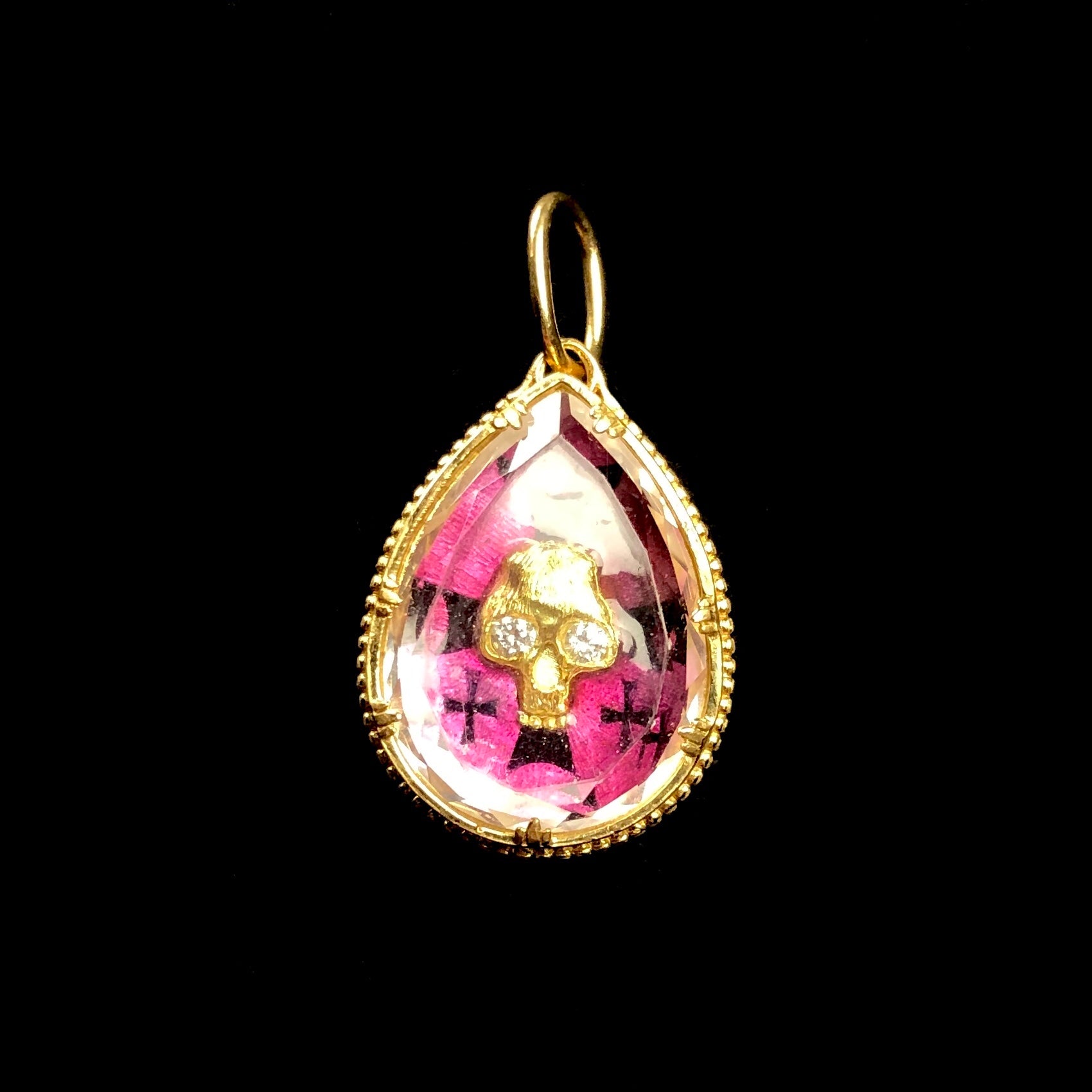 Slide 2 of 4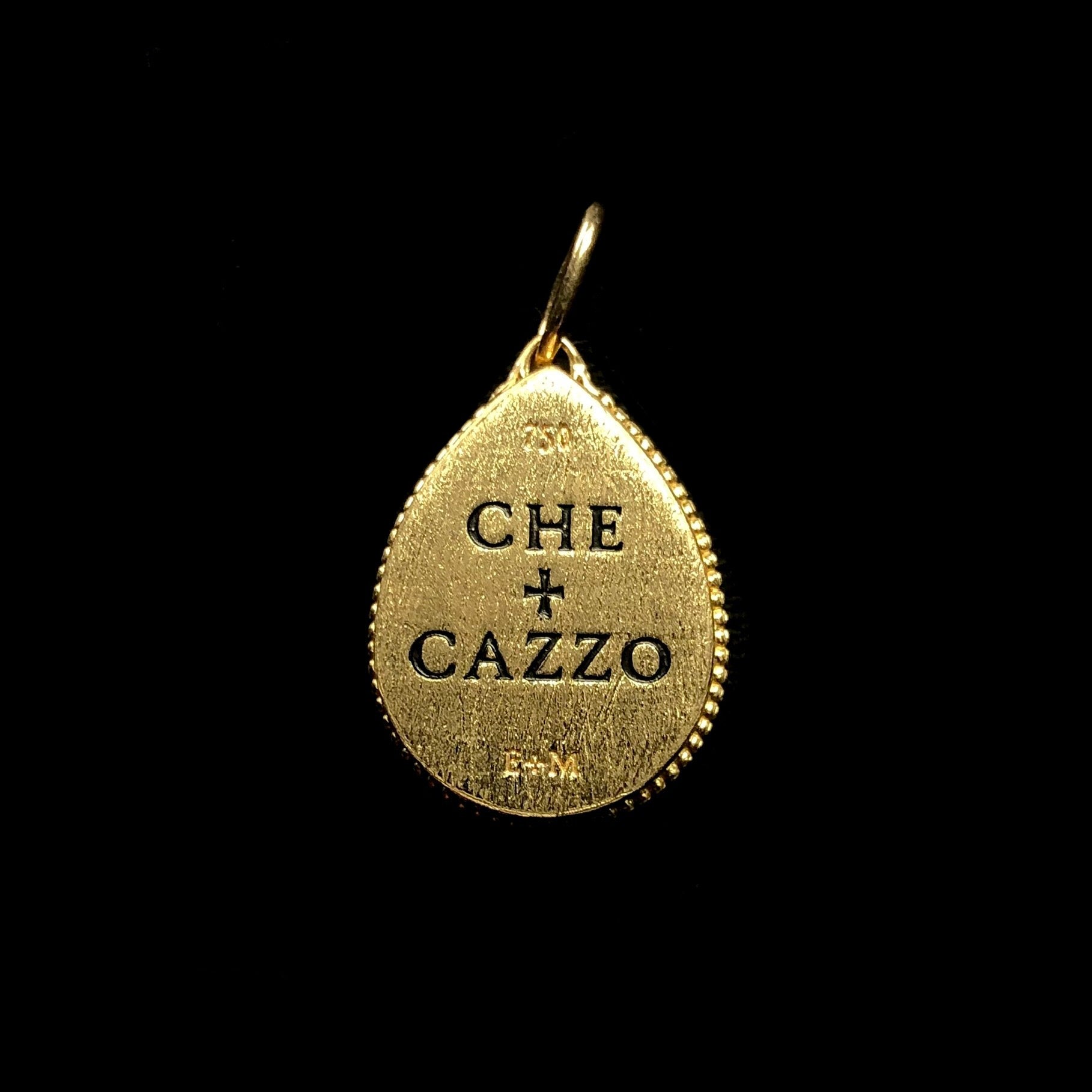 Slide 3 of 4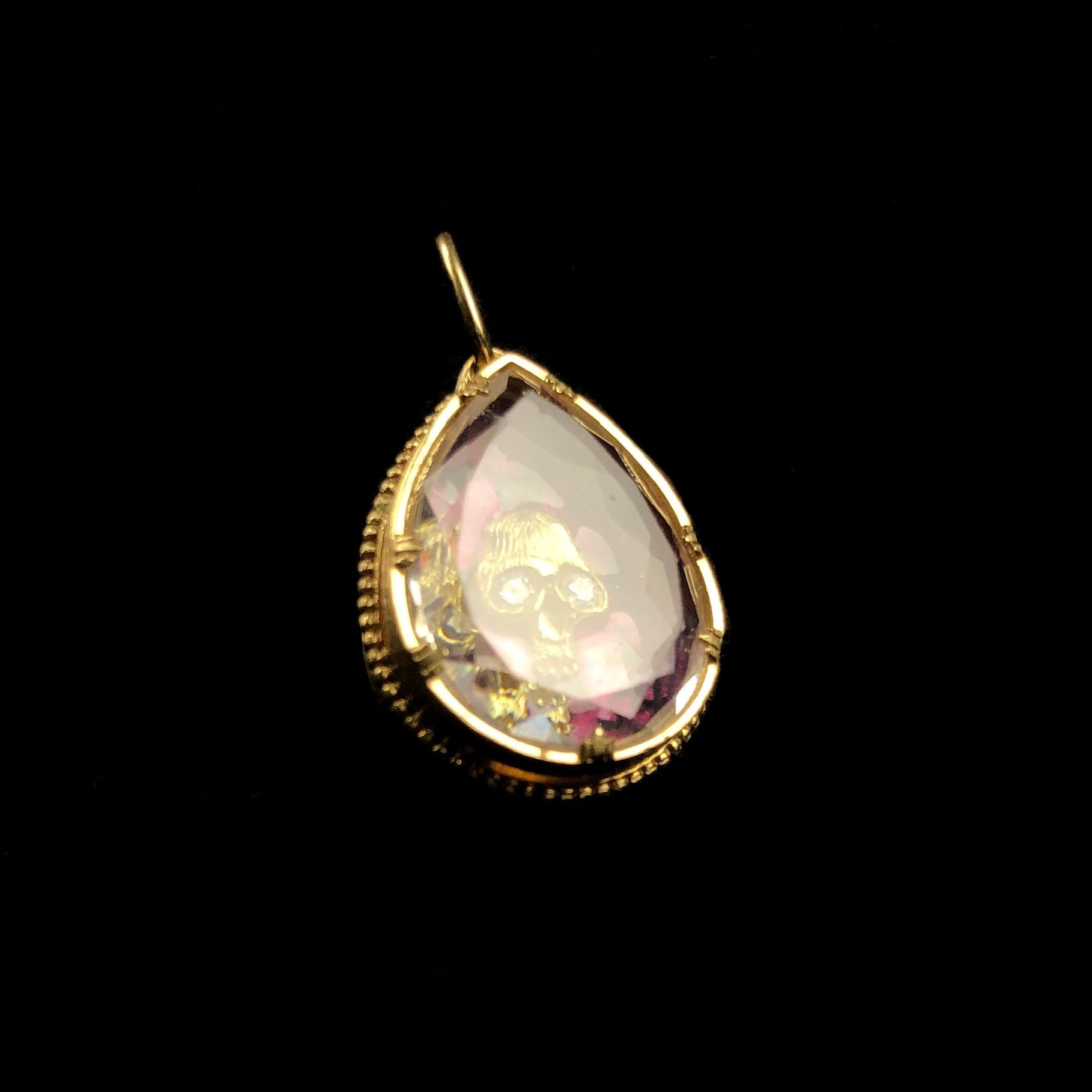 Slide 4 of 4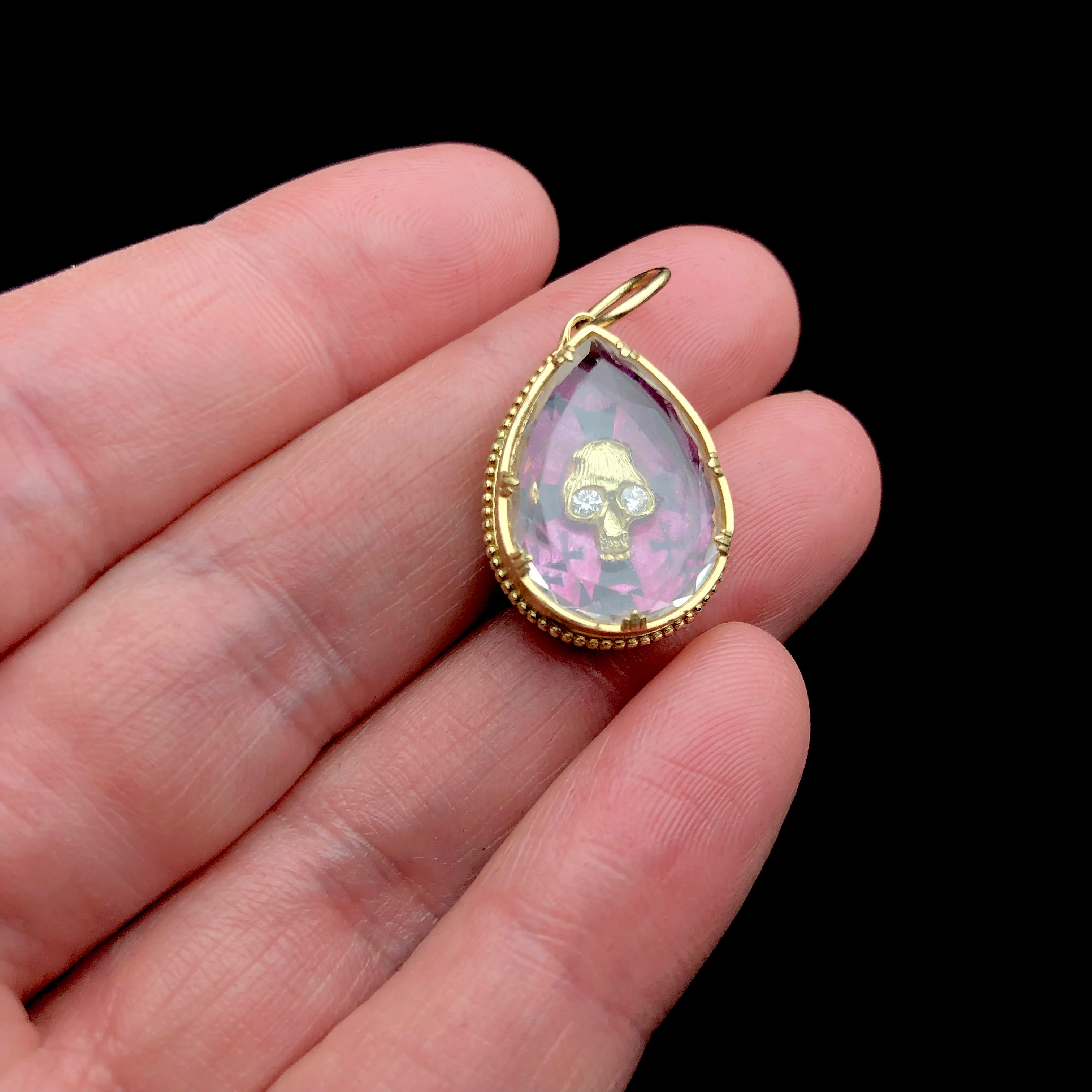 Pink Enamel Skull Charm
About the Piece
Solid 18k gold pear shaped charm with the relief of a human skull with inlay diamond eyes (.02cts) emerging from fascia vitreous glass enamel with white sapphire crystal covering on the front  and the Italian words "CHE CAZZO" meaning "WTF" in black on the back. This piece measures approximately 1" from top to bottom. Chain sold separately. 
Because Erica Molinari works independently, and for the love and curiosity of her craft, her collection is in a constant state of evolution. This means that the finer pieces that take personal attention and finesse, like this one, are often one-of-a-kind or limited edition. Each 18k gold piece has the artist's initials and the number 750, denoting it is certified 18k gold, stamped into the back.
About the Artist
After an illustrious 18-year career as a member of the National and Olympic US Luge Team, Erica Molinari had no idea what her next steps in life would be. It was not until she took a class in 22k granulation that she had any idea her path would lead her towards the fine jewelry collection you see here now.
Learn more about Erica Molinari and her work available at Gold Bug.