Slide 1 of 2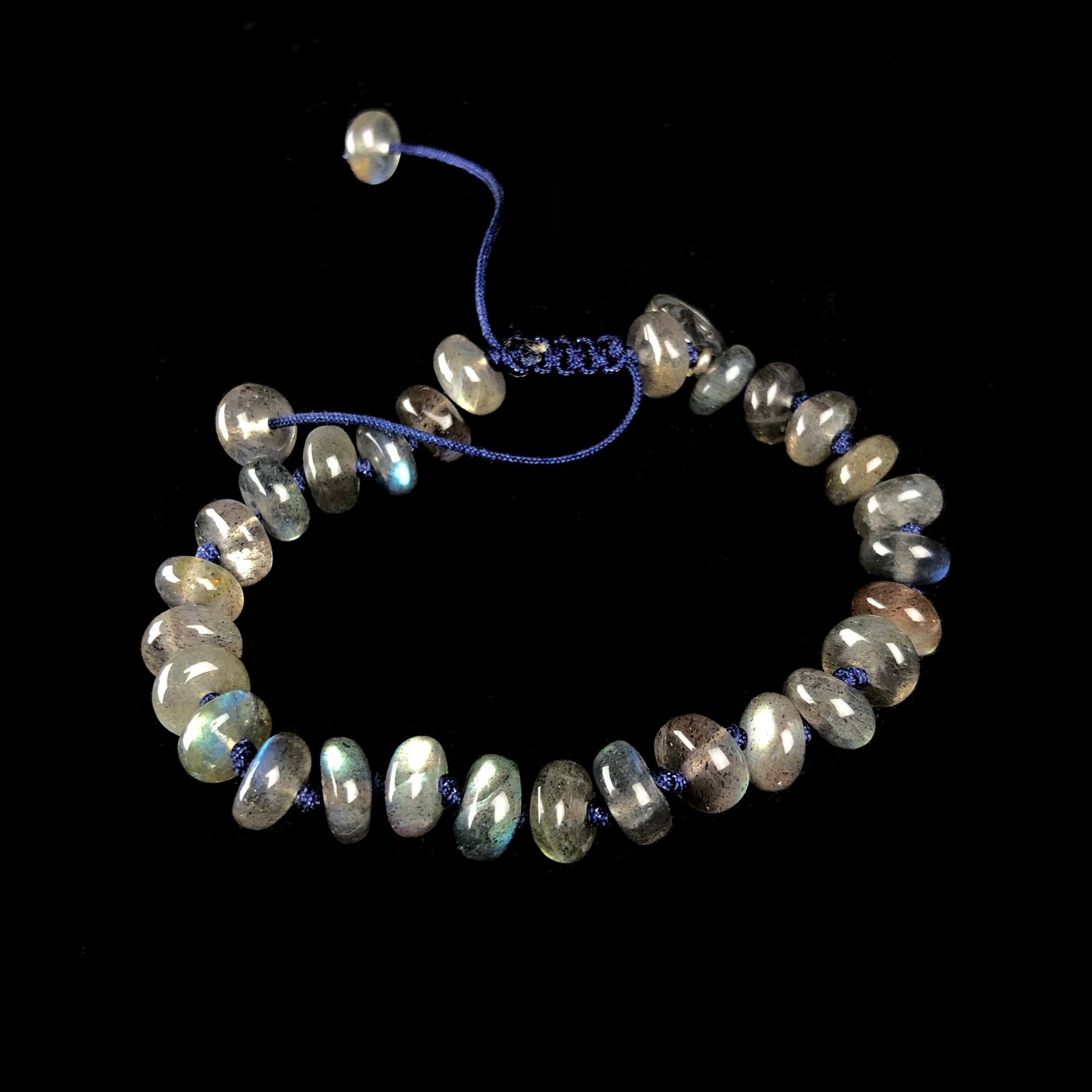 Slide 2 of 2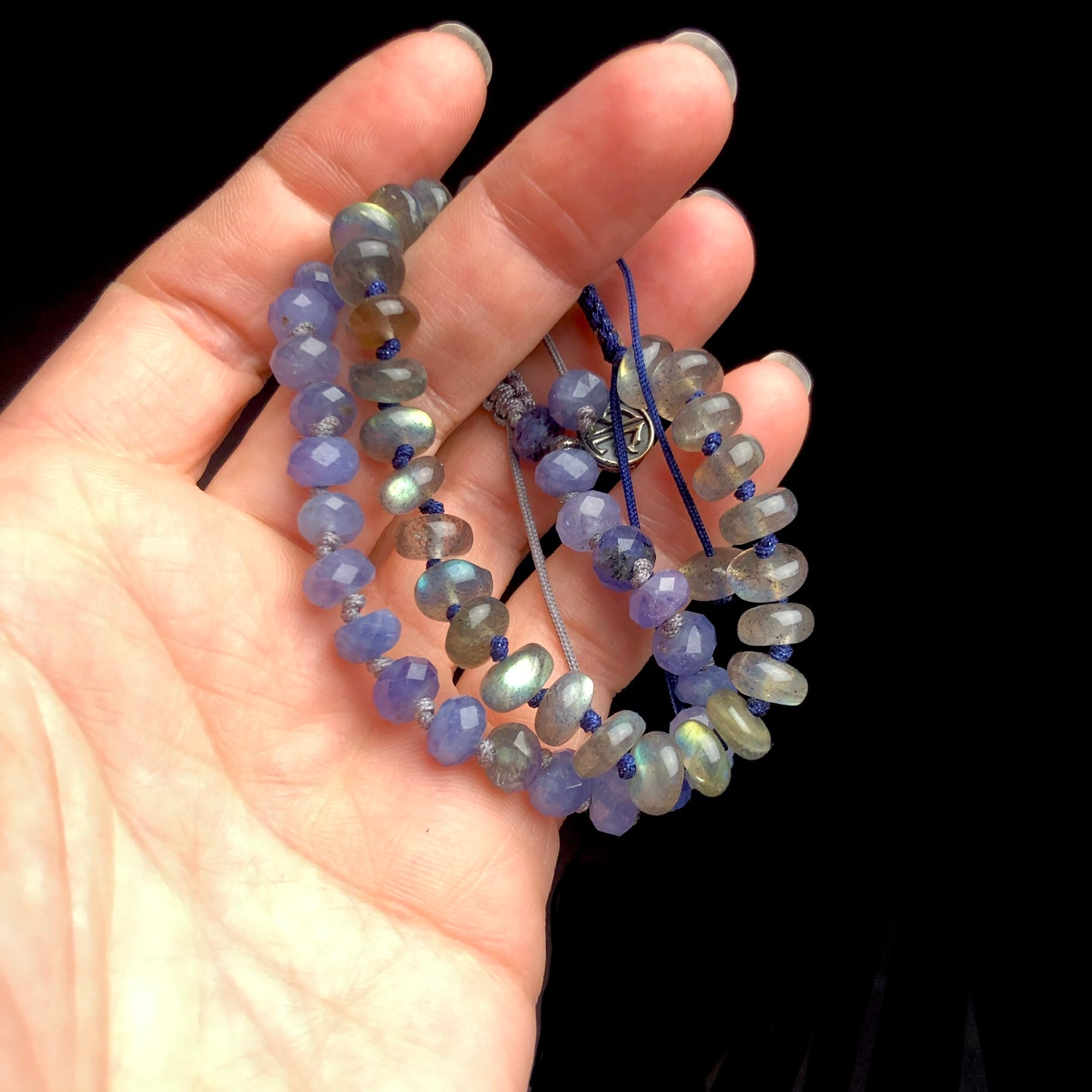 Smooth Labradorite Stone Bracelet
Smooth Labradorite Stone Bracelet
About the Piece
9mm labradorite stone beads on a durable cord bracelet with adjustable knotted closer for any wrist size.
About the stone: Labradorite stone is said to aid in development through openness and truth. It clears, aligns and shields your spirit and generates harmony from within.  It's iridescent colors symbolize the moon.
Found in Madagascar, India and Russia.
About the Artist
The jewelry of Joseph Brooks embodies sensuality and strength, handcraft to accentuate the raw beauty of the stones used. With an interest in the natural beauty of the stones as well as their properties, Joseph crates every piece to highlight the true essence of each handpicked stone and provides each with a metaphysical description of the energies imparted to its wearer.