Slide 1 of 3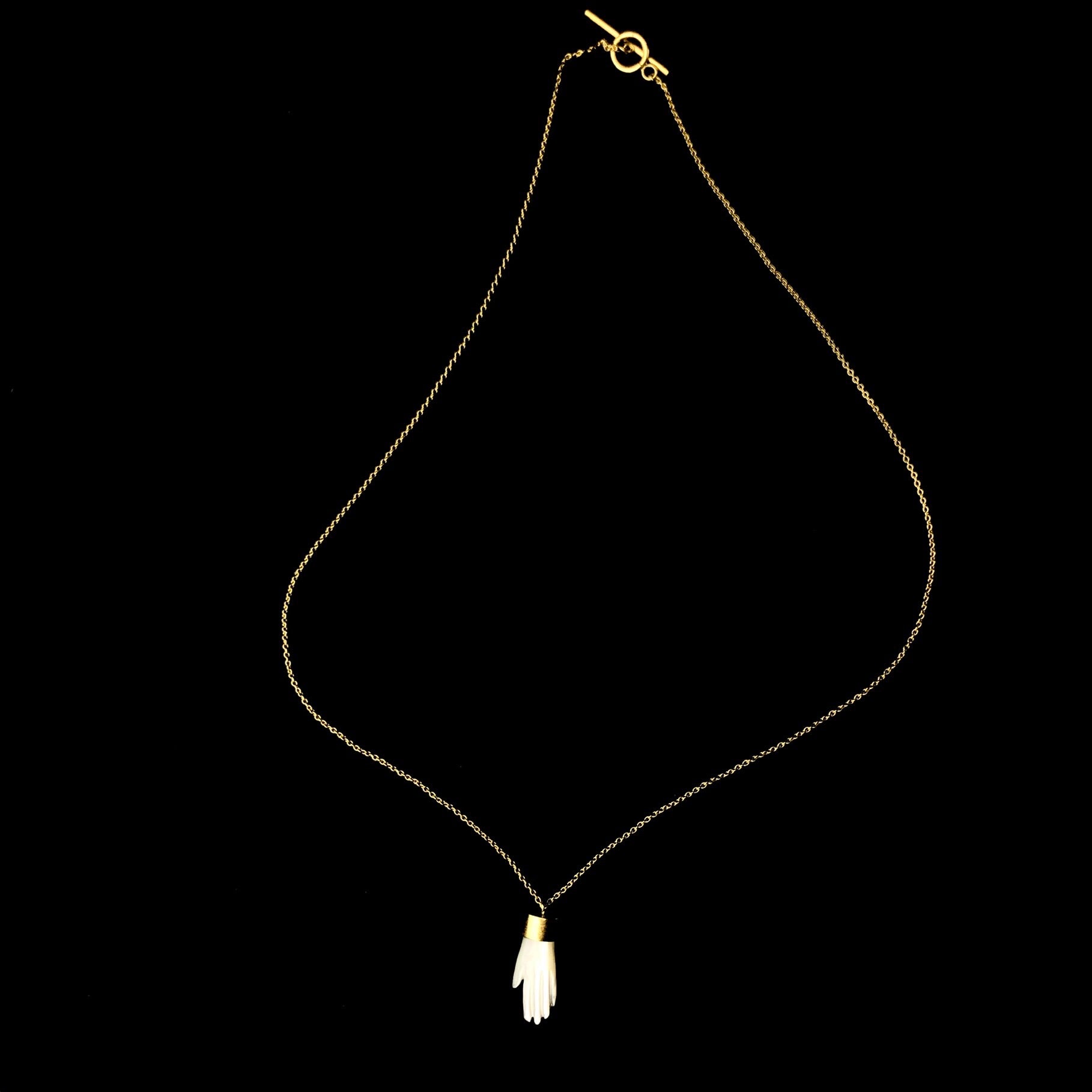 Slide 2 of 3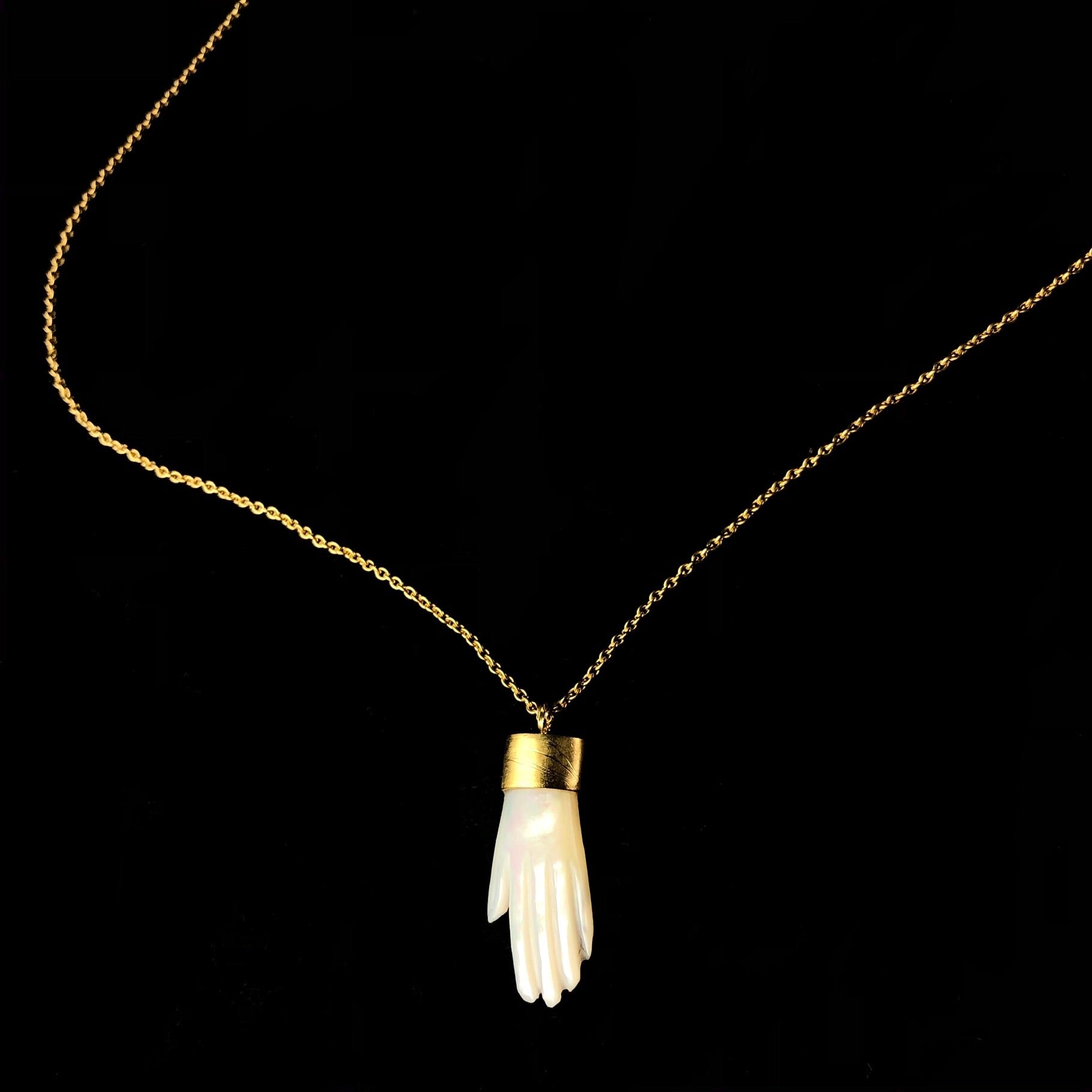 Slide 3 of 3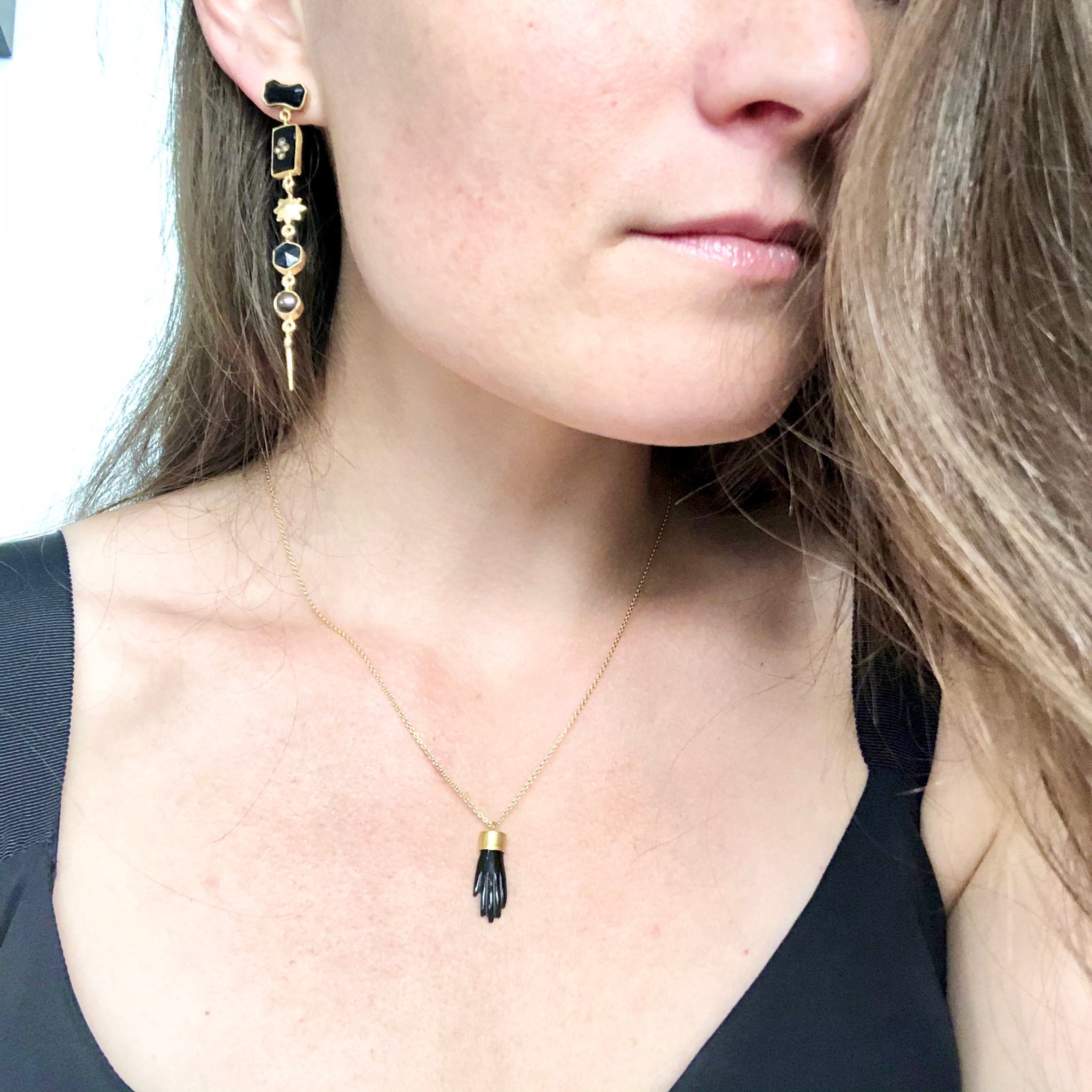 White Mother of Pearl Hand Necklace
White Mother of Pearl Hand Necklace
About the Piece
Necklace with 17.5" gold plated silver chain with white mother of pearl carved hand charm measuring  .75" long.
About the Artist

If Grainne Morton were to have a spirit animal, no doubt it would be the magpie. Instinctively and obsessively drawn to collecting and hoarding anything miniature or precious that catches her eye, Grainne has amassed an incredible collection of objects - all destined to find their place among the tales she weaves within her jeweled compositions.
Learn more about work by Grainne Morton.