Slide 1 of 1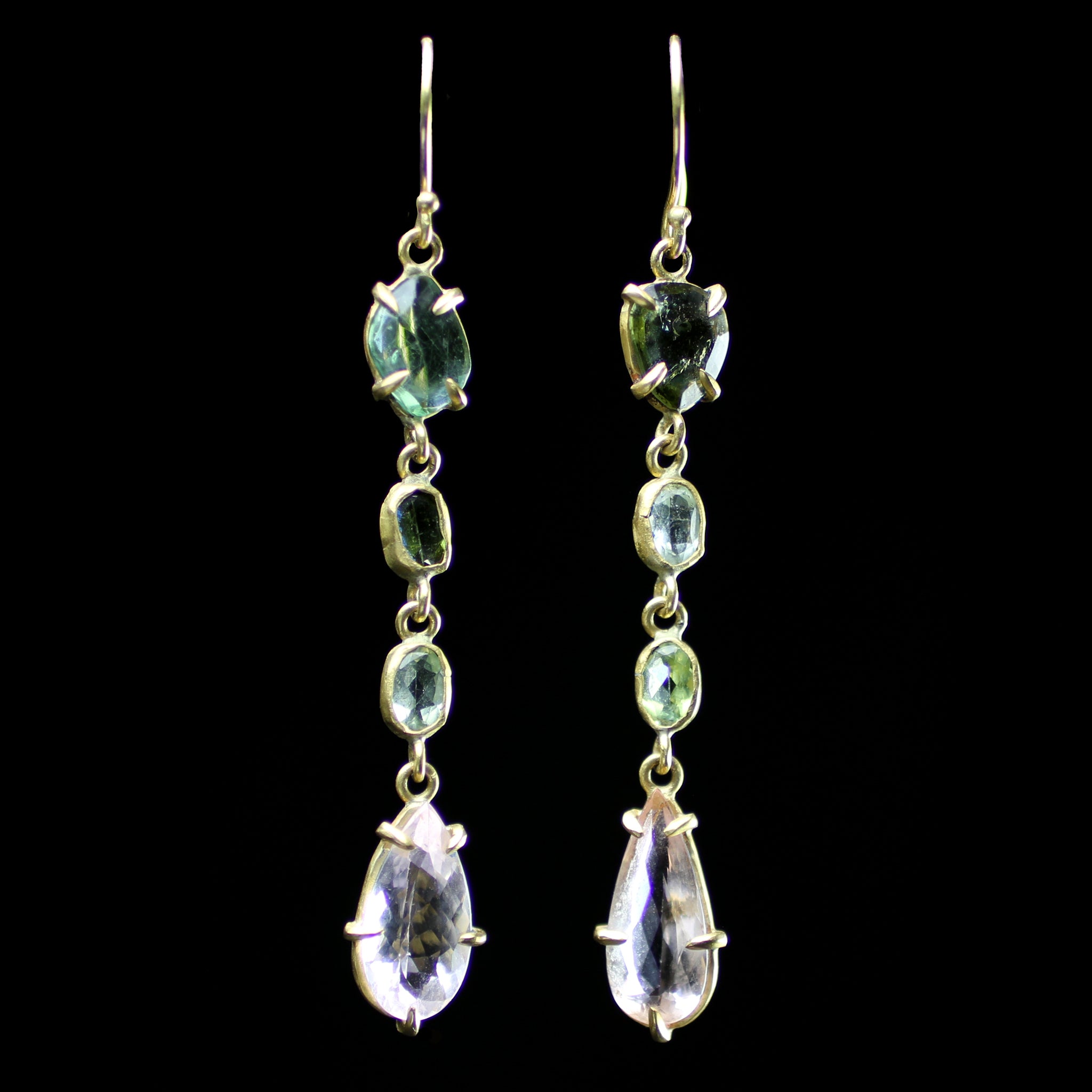 Morganite Drop Earrings
Pink morganite and green tourmaline stones set with 22k gold hanging 2&12/16" long and measuring 6/16" at their widest.
Margery Hirschey's jewelry collection is marked by an incorporation of ancient style with a modern sensibility.  Through an artistic eye for color pairings and the use of thoughtful asymmetry, the natural beauty of the unique materials that Margery hand selects are embellished and brought to life, taking her jewelry design beyond the confines of what is considered standard to something timeless.
Margery uses 100% recycled 18k-22k gold, sterling silver and hand selected, one-of-a-kind stones so that every piece is truly unique and never to be made again.