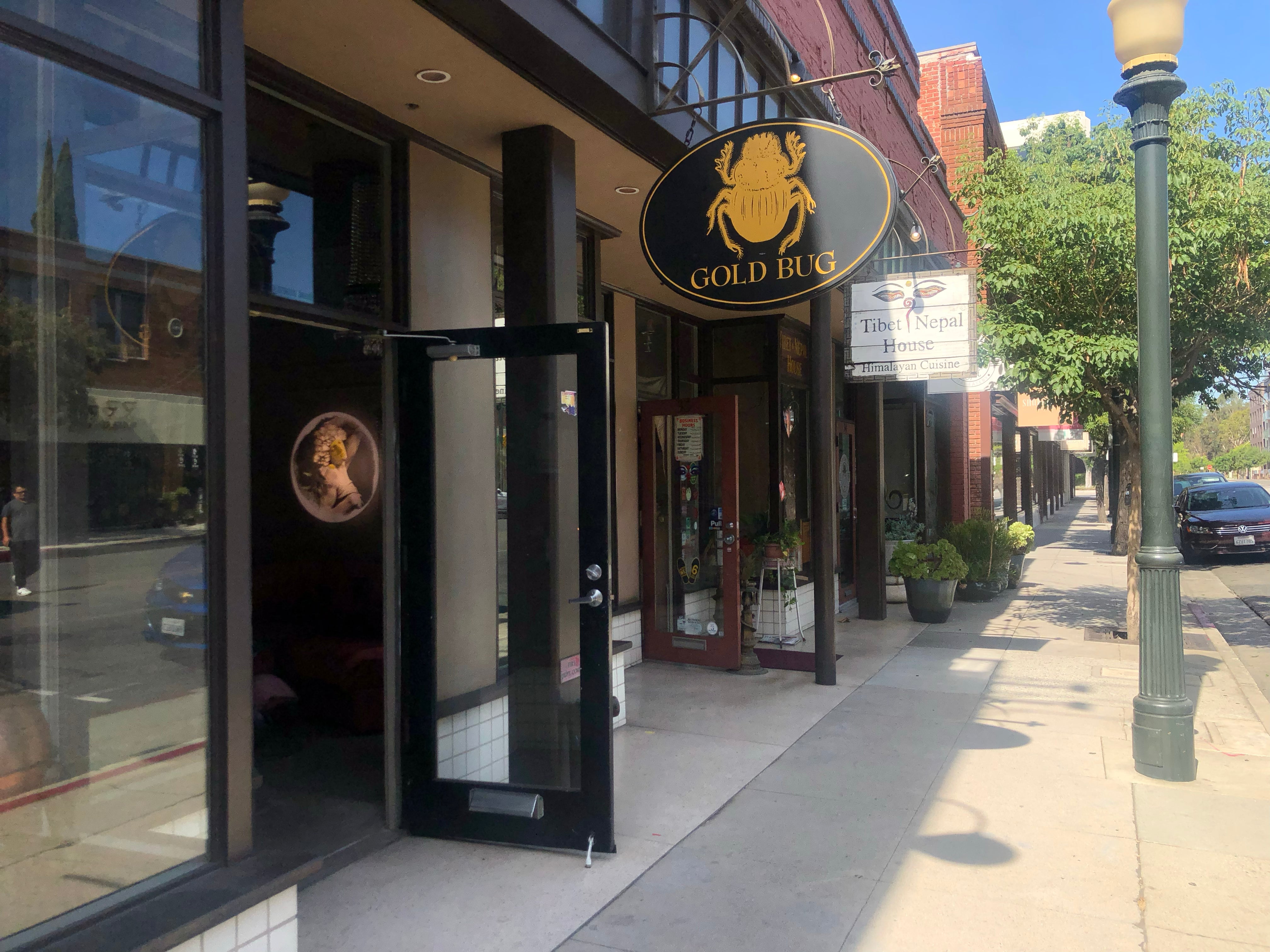 Welcome to
Gold Bug
In 1843 Edgar Allen Poe wrote one of his most famous stories, "The Gold Bug", a mystery in which a magic gold scarab beetle leads the way to a most incredible discovery of buried pirates' treasure...
Guided by the same firelight, mystery and love of nature as its namesake, the Gold Bug retail shop offers its visitors a visual and sensual experience that will draw them into a trove of rare and unusual wonder and send them on an inspiring journey unlike anything they have yet experienced.
Our History
Gold Bug is a family-owned and operated retail/gallery space that values community and nurtures artists, free spirits, and nature lovers. We first opened our doors in Pasadena the fall of 2007 and, after a few moves around the block, are still happy to call Pasadena home. Since September of 2022 our retail/exhibition space has been located at 38 E Holly Street amongst the independent retailers that line the street in the walkable shopping district of Old Town Pasadena. Gold Bug is a gallery space with the atmosphere of a museum, in which you are welcomed to respectfully explore and ask questions about the hand-made art, distinctive décor, and coveted collectables available for purchase. 
The Collections
Featuring over 100 artists, our ever-changing collections have something to captivate and engage nearly every palate. Whether you are looking for your next piece of statement jewelry, an embellishment for your home, or a one-of-a-kind gift for a special friend or family member, Gold Bug is considered by many to be the premier destination in Los Angeles for procuring the elegant unique.
Focused on the work of local artists, the gallery is home to a truly unique collection of art that will not be seen anywhere else in the world. The eclectic items are taken home by visitors from around the world, as well as some of the most respected names in Hollywood, both on screen and off, who frequent the store to view the highly curated collection of unique, handmade goods from the highly skilled and visionary artists represented here.
Artists' one-of-a-kind creations come and go from our gallery on a daily basis, which means that our store is in a constant state of dynamic evolution. There is something new to discover during every visit.
Golg Bug Online
Our website is but a glimpse into the world we have created at our brick and mortar, located at 38 East Holly Street Pasadena CA, where there are MANY more treasures to be found; some are larger than we are interested in shipping while others are truly unique, one-of-a-kind creations that simply do not hang around long enough to be photographed and loaded to the site. Whatever the case, following us on Instagram and Facebook will allow you a more in-depth glimpse at our collections. Of course, we put the majority of our love and attention into the physical location and welcome you to visit us whenever possible.