Slide 1 of 2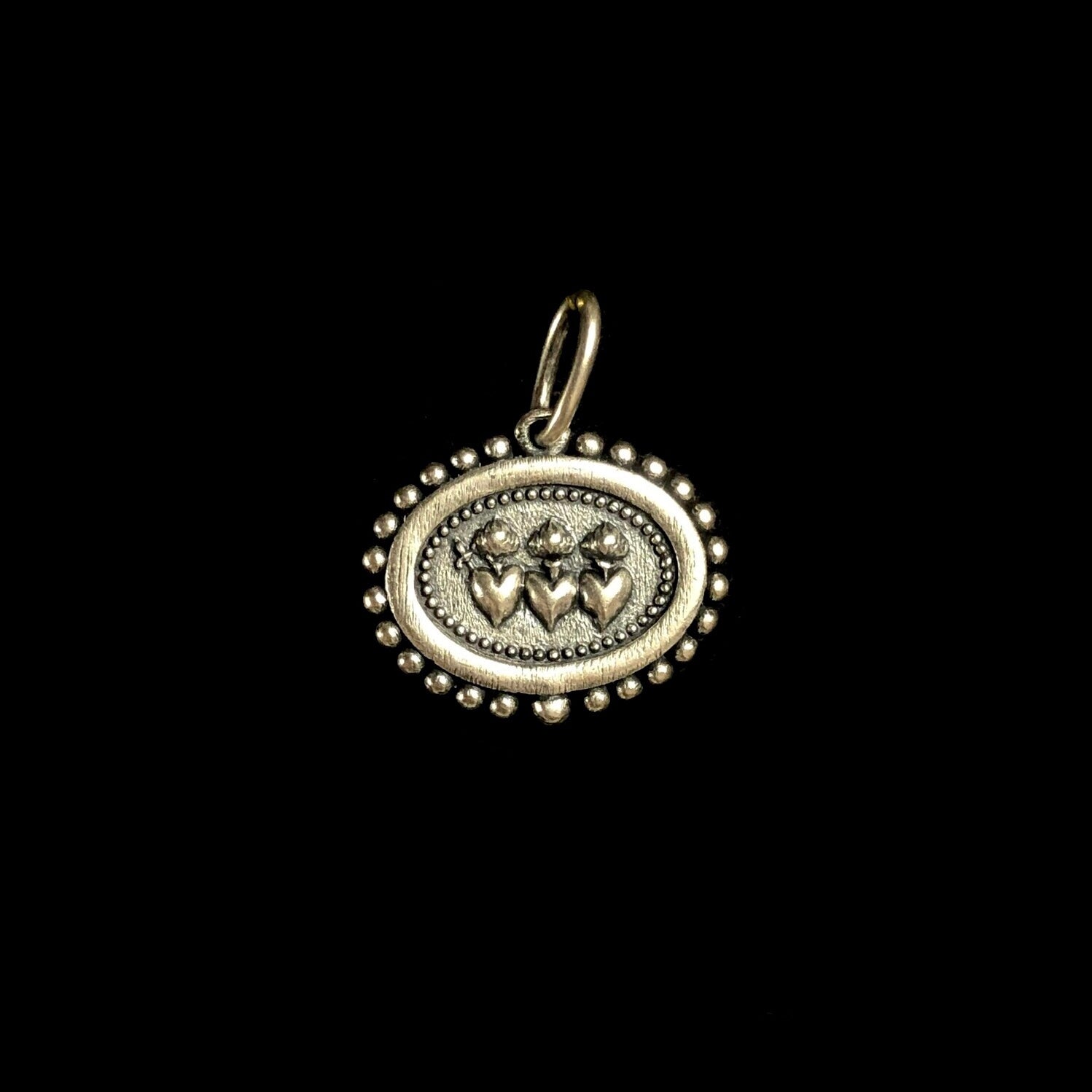 Slide 2 of 2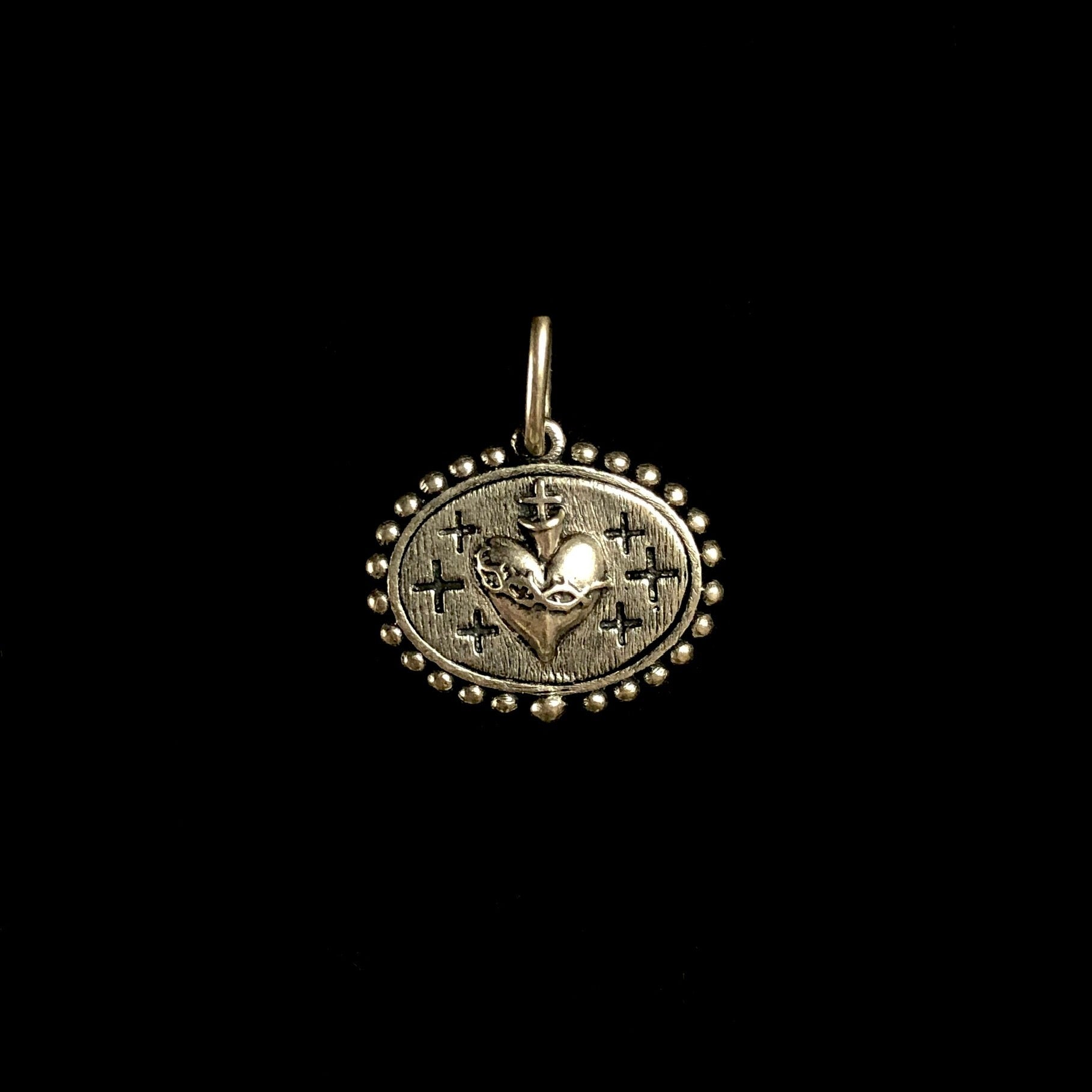 Triple Sacred Heart Charm
Triple Sacred Heart Charm
About the Piece
Oval, double-sided charm of oxidized sterling silver with the relief of three sacred hearts on one side and a single bleeding heart on the other measuring 1.25" in length. Chain sold separately. 
About the Artist
After an illustrious 18-year career as a member of the National and Olympic US Luge Team, Erica Molinari had no idea what her next steps in life would be. It was not until she took a class in 22k granulation that she had any idea her path would lead her towards the fine jewelry collection you see here now.
Learn more about Erica Molinari and her work available at Gold Bug.