Slide 1 of 3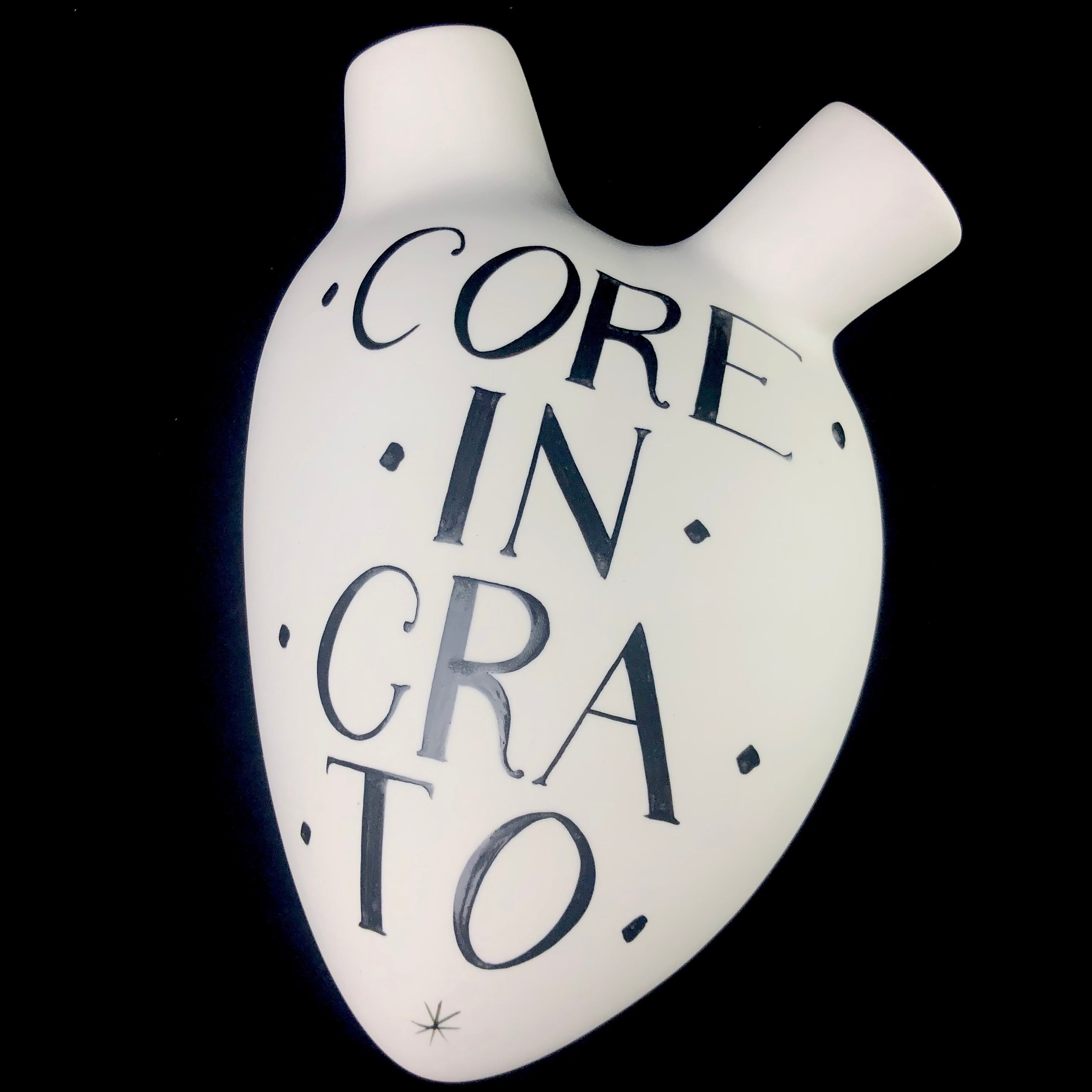 Slide 2 of 3
Slide 3 of 3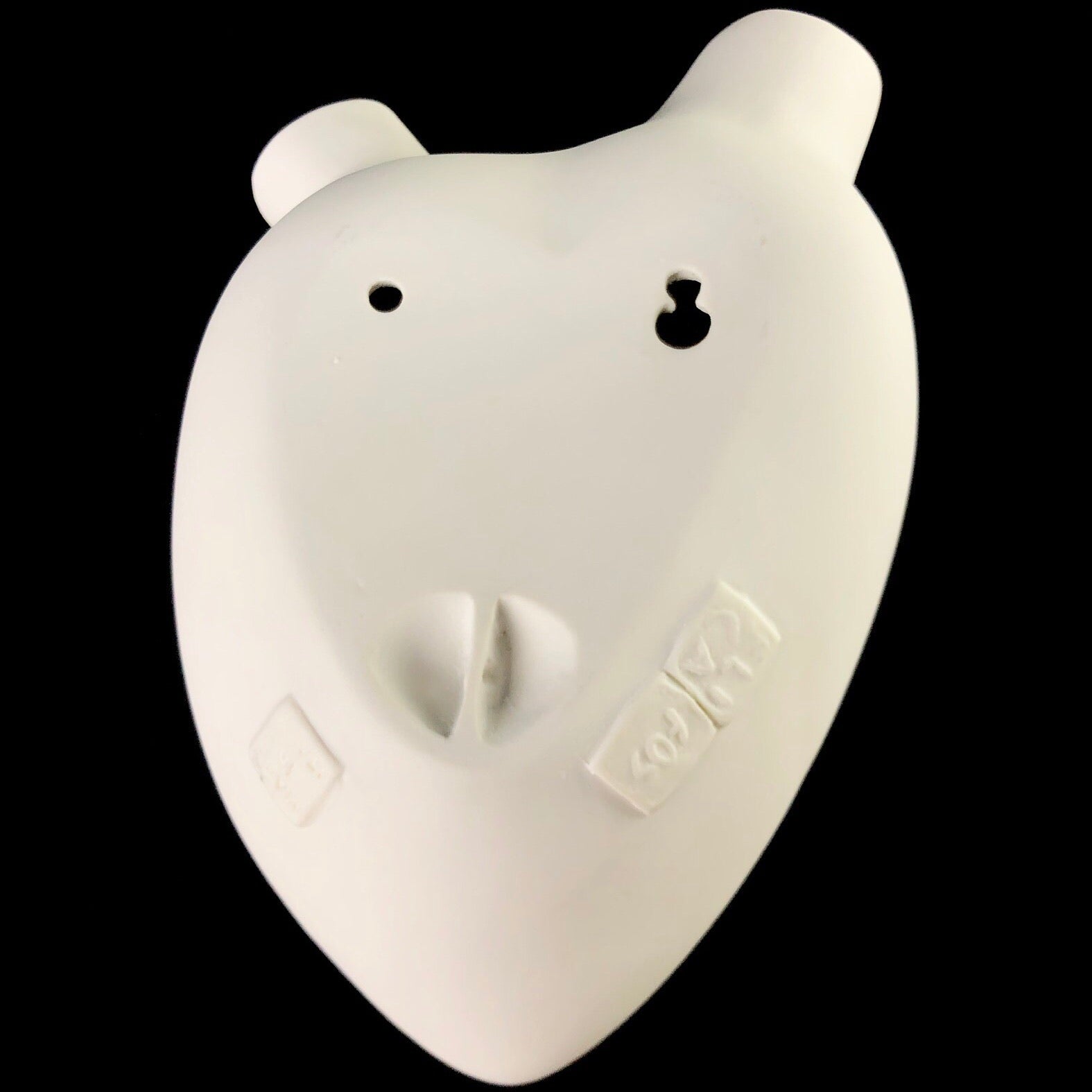 Core Ingrato Anatomical Heart
Core Ingrato Anatomical Heart
About the Piece

"Ungrateful Heart"

"Core, core 'ngrato, te haie pigliato 'a vita mia! Tutt' è passato, e nun nce pienze cchiù!" - Ungrateful heart, you have stolen my life! It's all over and you don't think about it anymore!
- lyrics from the Neapolitan song by Salvatore Cardillo (1911)
The In Alto I Couri collection is comprised of unique heart-shaped biscuit porcelain ex-votos decorated with paint, small sculpture or 24k gold to convey universal messages in contemporary themes. Each heart measures roughly 9"tall 6" wide 4"deep. With a flat back, these are designed to be hung on the wall or sit tabletop.

Pieces in this design are made in small quantity and one by one for artists in a small studio in Italy. Therefor, each will differ slightly from the one photographed here. Limited availability of each design.
About the Artist
Elisabetta Bovina and Carlo Pastore founded Elica Studio in 1990; since then, they have been working together in the fields of design and applied arts. A fruitful contamination between arts is the main signature style of Pastore and Bovina, bring ceramic art to dialogue with apparently distant artistic practices like scenography, fashion, and performing arts. Extremely prolific artists, they are committed to the creation of their own collections signed as Elica Studio. In the meantime, they have worked for other brands such as Arca Astucci, Tognana, Floor Gres, Fos Ceramiche, Ebenant, Sole 24 Ore Business Media, Bottega Catti, Bottega Morigi. Today they design for Arcolaio and Visionnaire.