Featured Product
Slide 1 of 1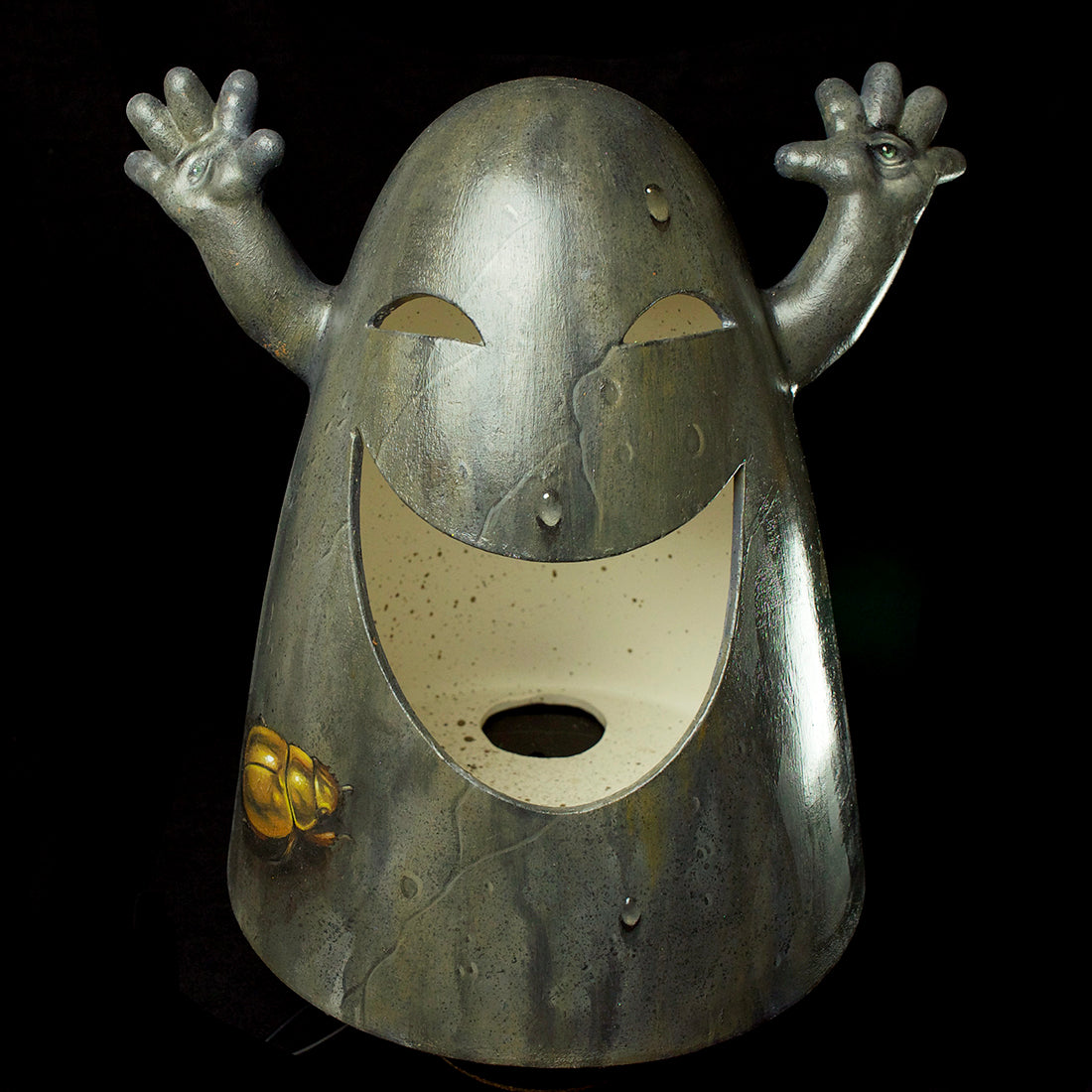 All That Glitters Is Not Gold
All That Glitters Is Not Gold
Title: All That Glitters is Not Gold
Artist: Steven Daily
Date: 2021
Materials: Acrylic on ceramic.
Tabletop Tea Light Holder measuring 13" high & 9.5" across.
About the Artist:
Steven Daily 
is a painter, illustrator, commercial artist, and muralist who has exhibited in galleries and museums around the world.  At age five, he started drawing and creating art, Traditional painting, illegal graffiti, and skateboarding, heavily influinced his  subject matter and technique. He continues to  grow his  audience, and combine Traditional painting  and contemporary art.