Slide 1 of 4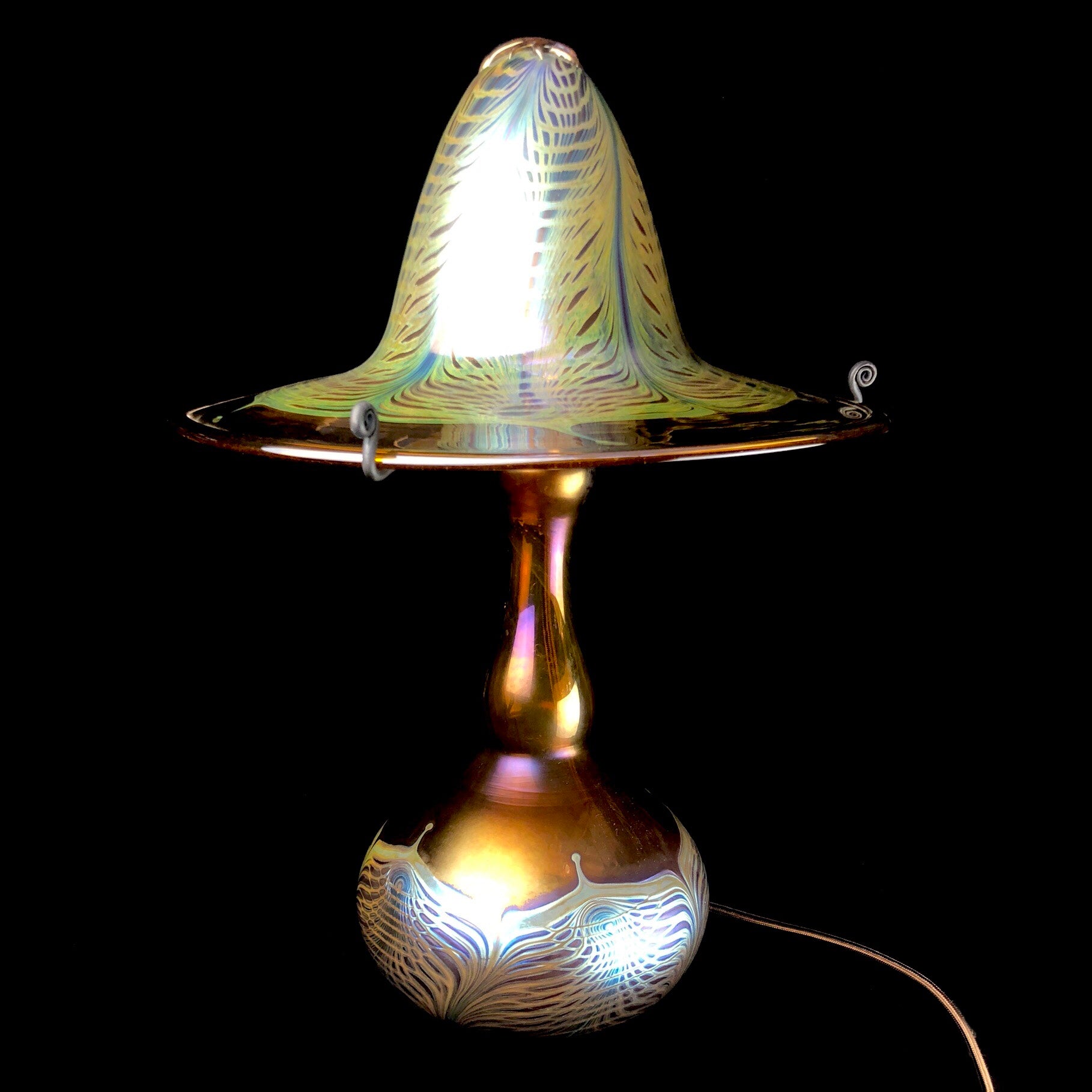 Slide 2 of 4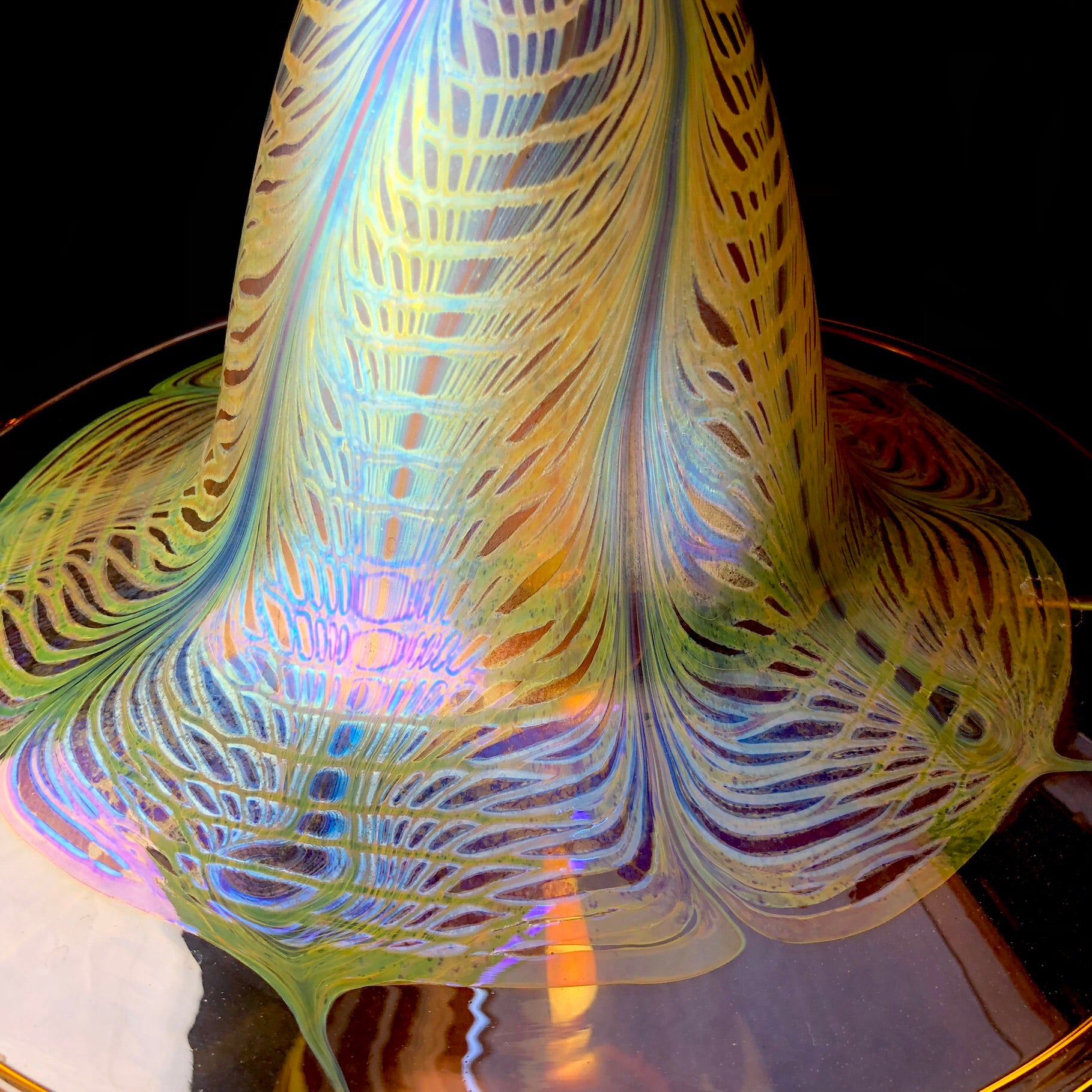 Slide 3 of 4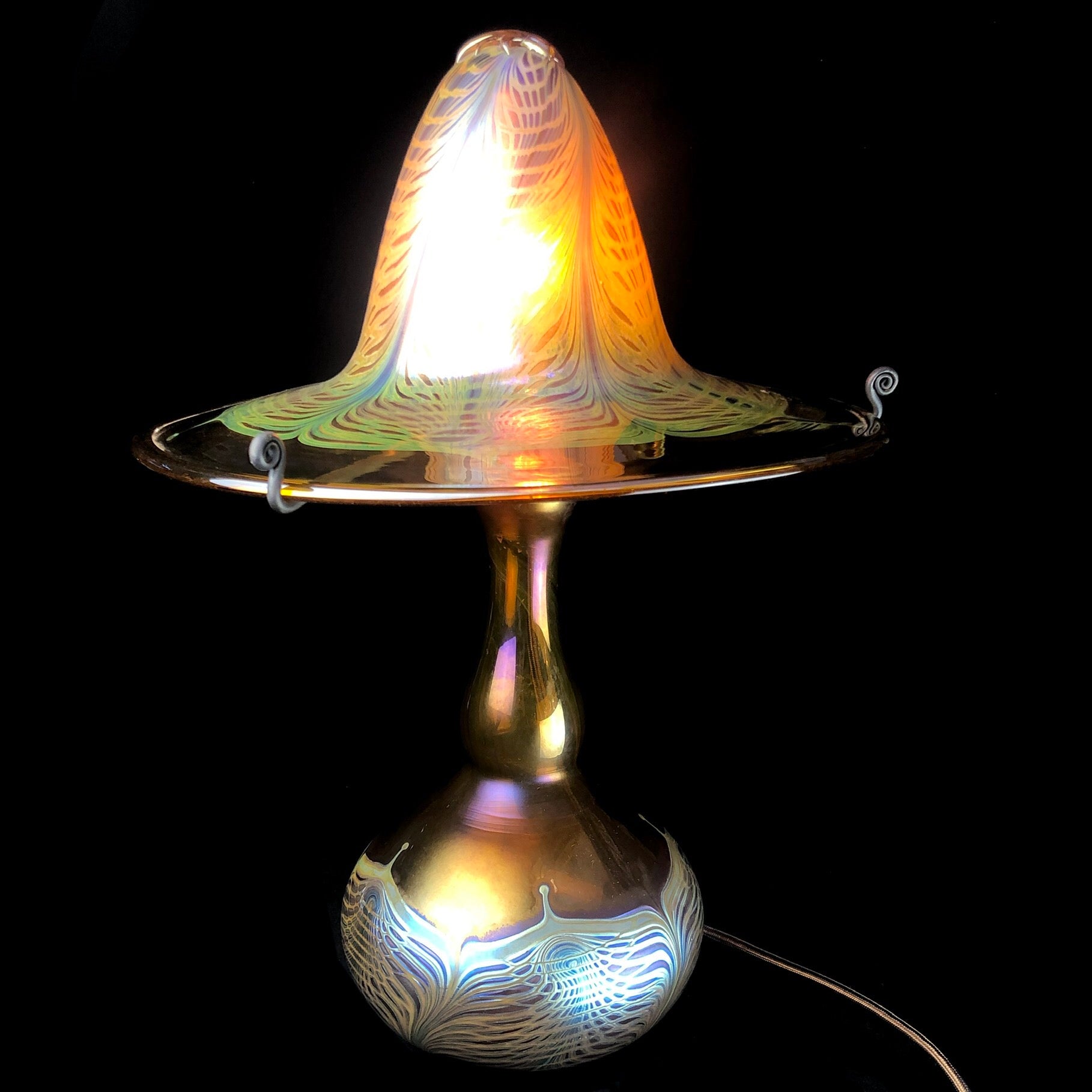 Slide 4 of 4
Amber Cathedral Lamp
About the Piece

This lamp is made from blown amber colored lustre glass with a repeated feather like pattern of yellow and blue with light pink iridescence. The base and the shade come apart and fit together with a hand made armature. It measuring 4.75" tall & 3.25" across.
This piece is one-of-a-kind, as are all of Chamber's handblown pieces. Though they may be similar, no two are the same in shape, size and color. Of all these things that make each piece unique, though, it is actually the iridescent color that make these glass pieces most collectable. Referred to as lustre glass, the delicately iridescent glass with rich color seen here is attained by utilizing a technique in glass manufacturing which requires precise execution of complicated formulas and highly controlled environments, making it one of the most challenging of all glass creation. Lustre glass was first produced in the United States by Louis Comfort Tiffany in the late 1800's with the intent to replicate the lustrous sheen that forms naturally on buried ancient glass.
About the Artist
Utilizing copper, bronze and glass to create unique lamps, vases and art objects in his local Pasadena hot shop, Evan Chambers references Art Nouveau aesthetics in his contemporary art.