Slide 1 of 4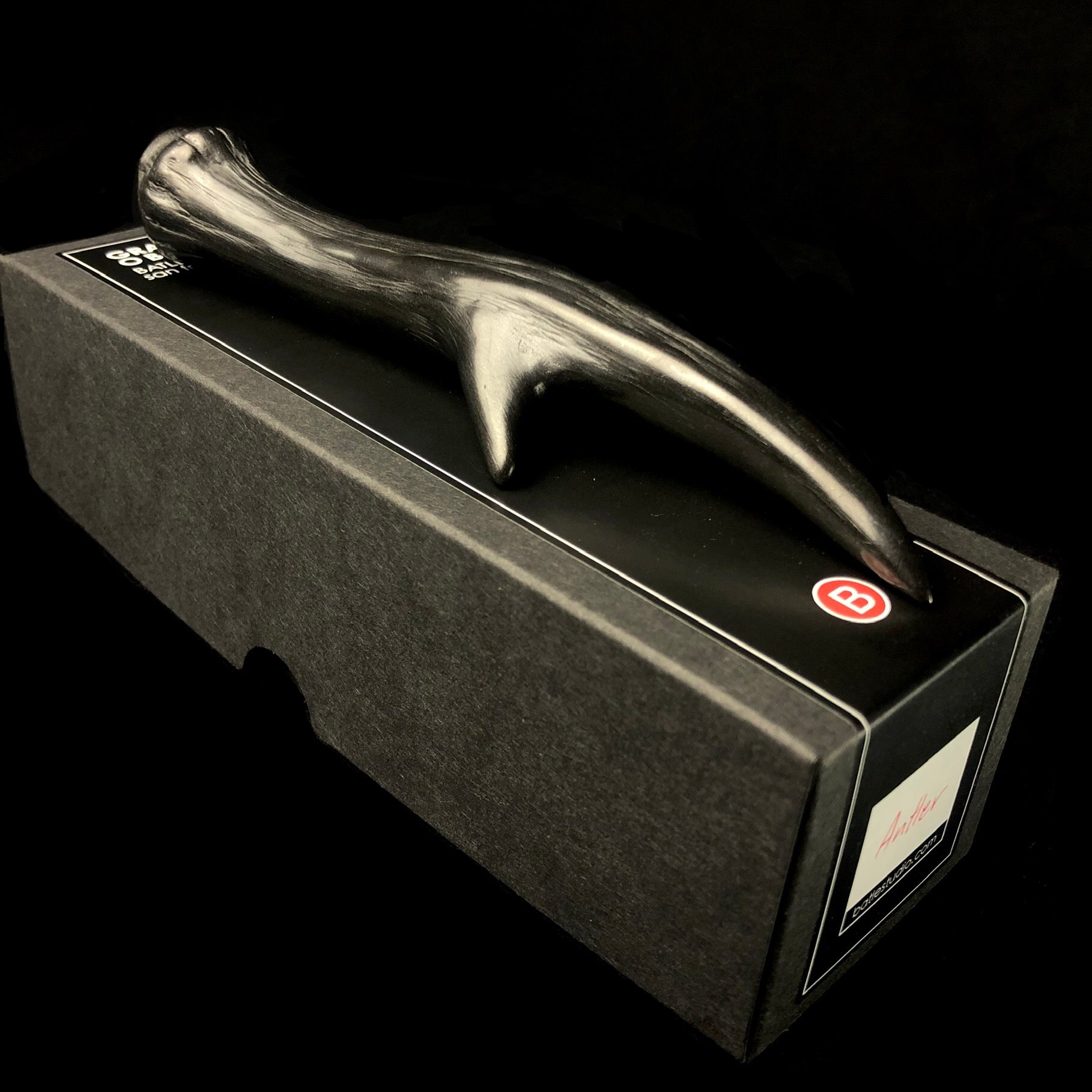 Slide 2 of 4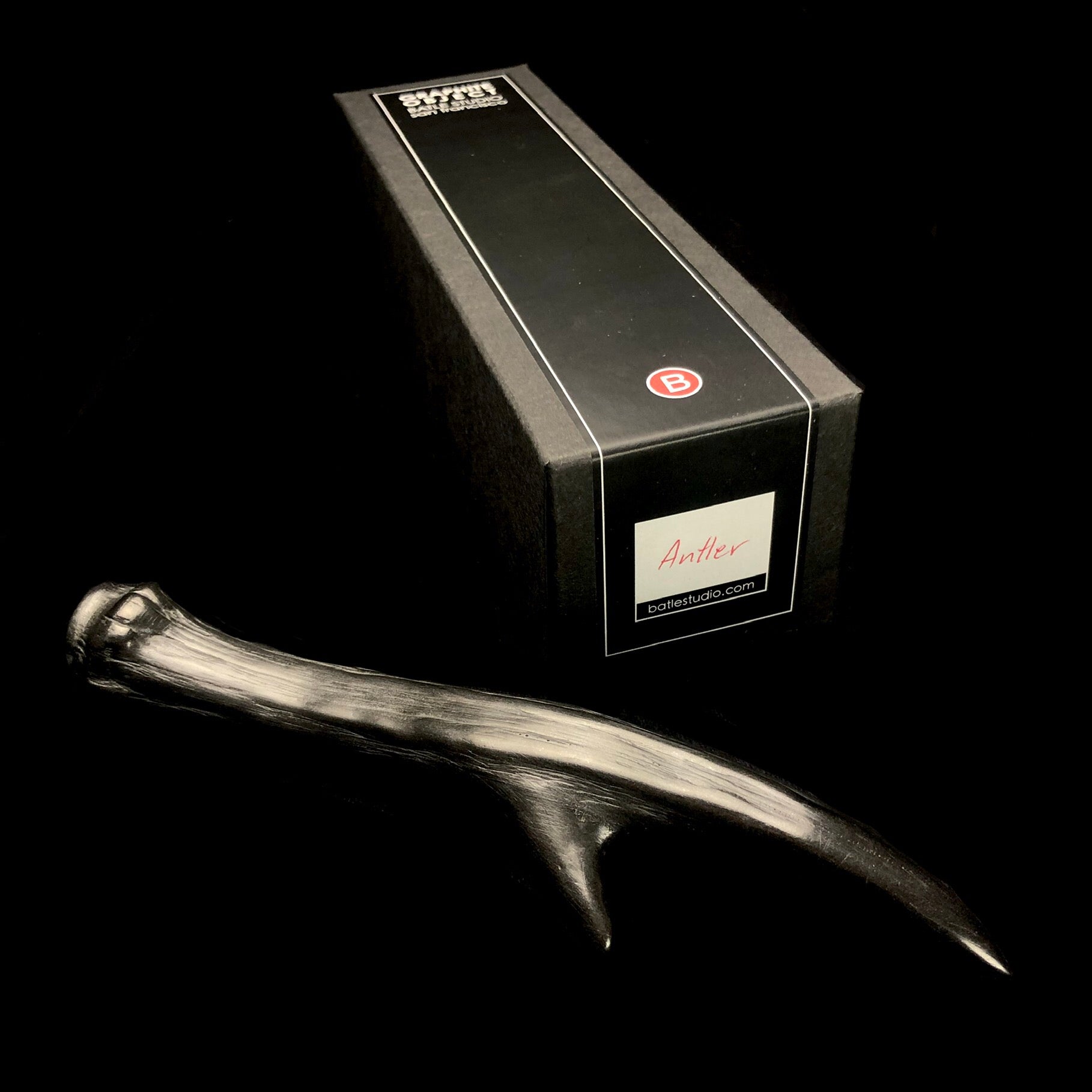 Slide 3 of 4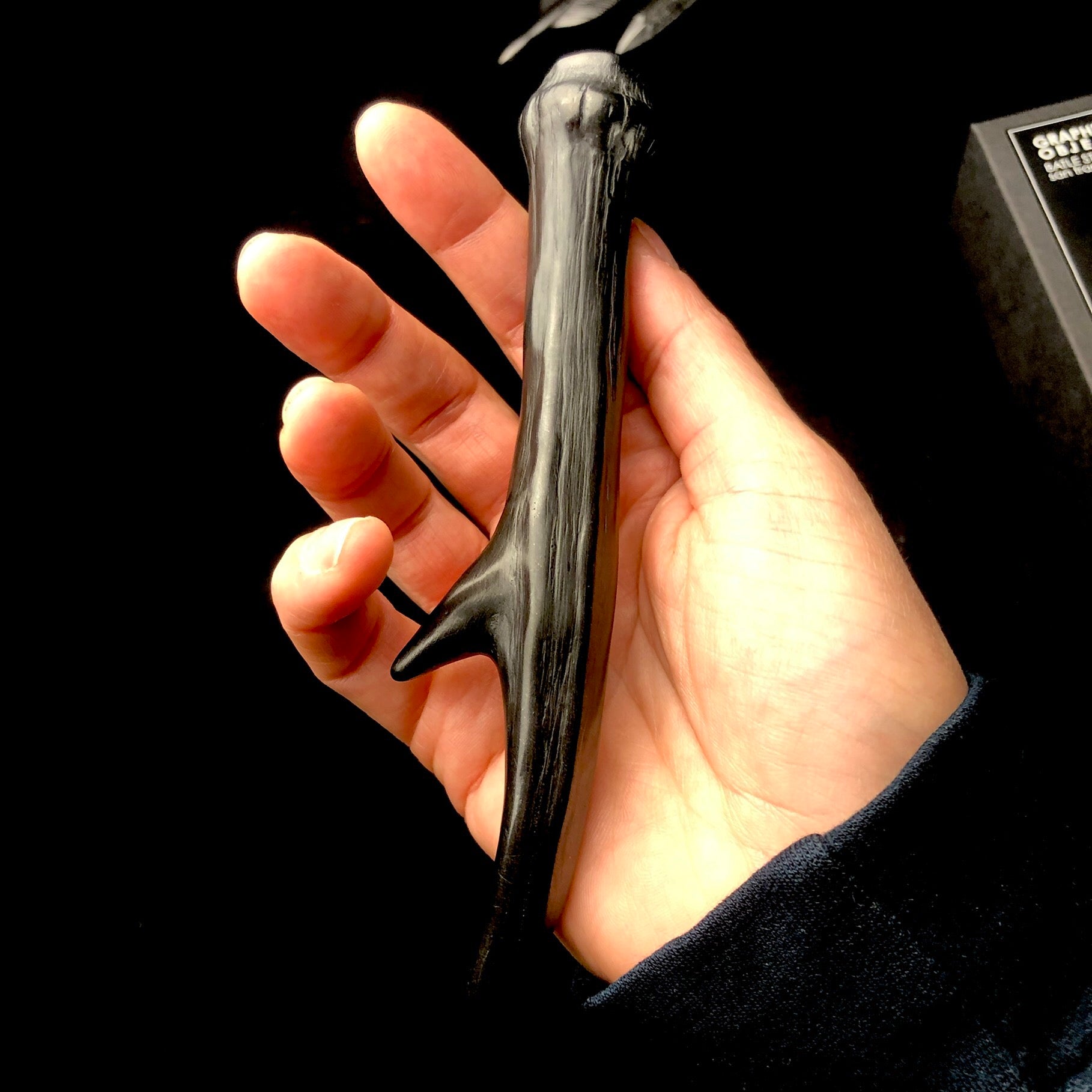 Slide 4 of 4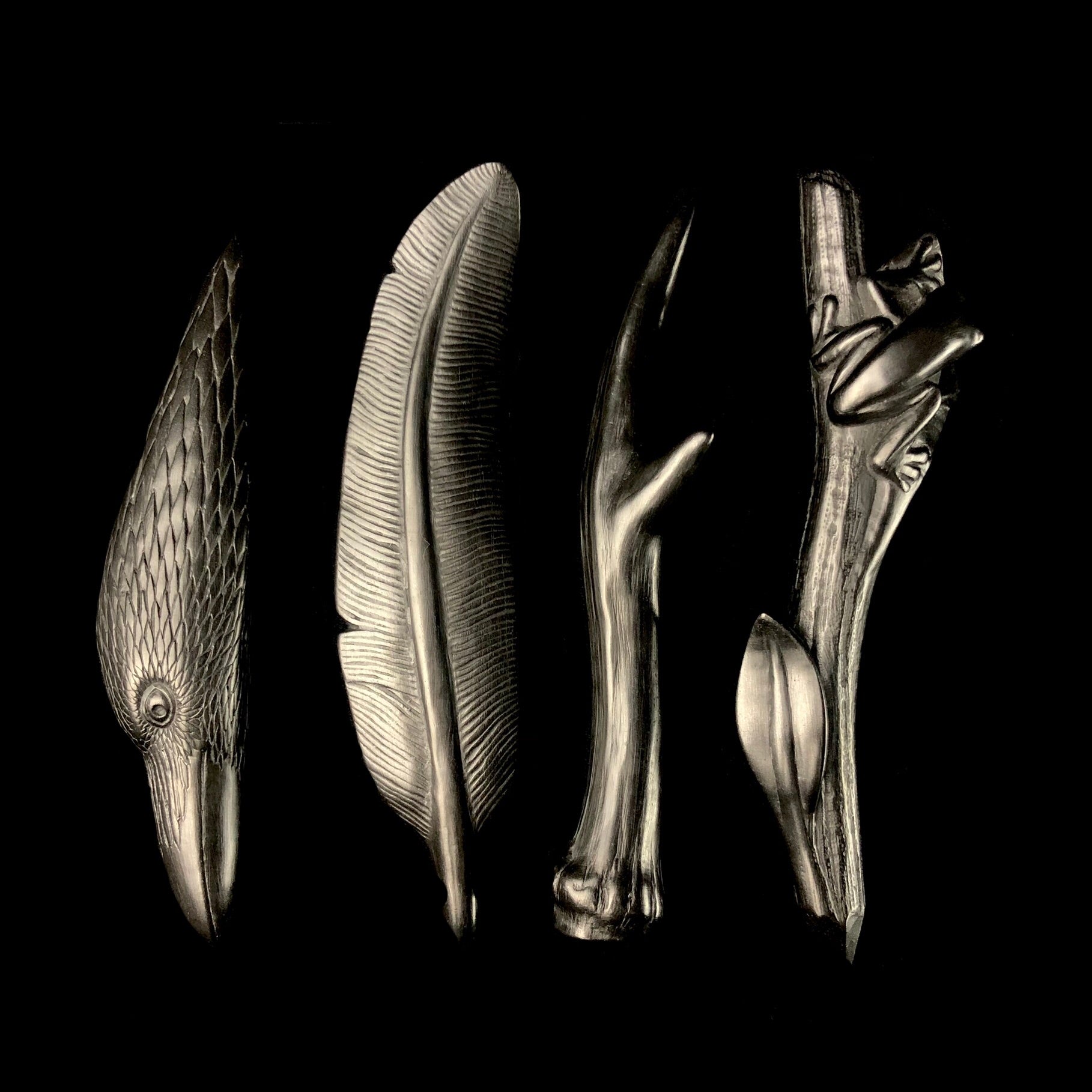 Antler Pencil
About the Piece
6.25" solid graphite Quill writing sculpture.
Within the open crescent curve of the horn is the cradle of heroic strength. Symbolic of power in many cultures, the horn possesses the eternal spirit arising from acts of bravery and loyalty. The horn's crescent reaches beyond its bounds, continually overflowing with protective magic, without emptiness.
About the Artist
Inspired by his reverence of Nature, and informed by his formal studies in Art and Science, San Francisco artist Agelio Batle has created this innovative sculptural writing implement. Natural graphite and smudge resistant compounds are fused in specialized forms under intense pressure. All their surfaces can draw and the graphite will resist smudging onto your hands. Batle envisions these objects as sculptures, as much as they are implements for inspiring your own vision.