Slide 1 of 1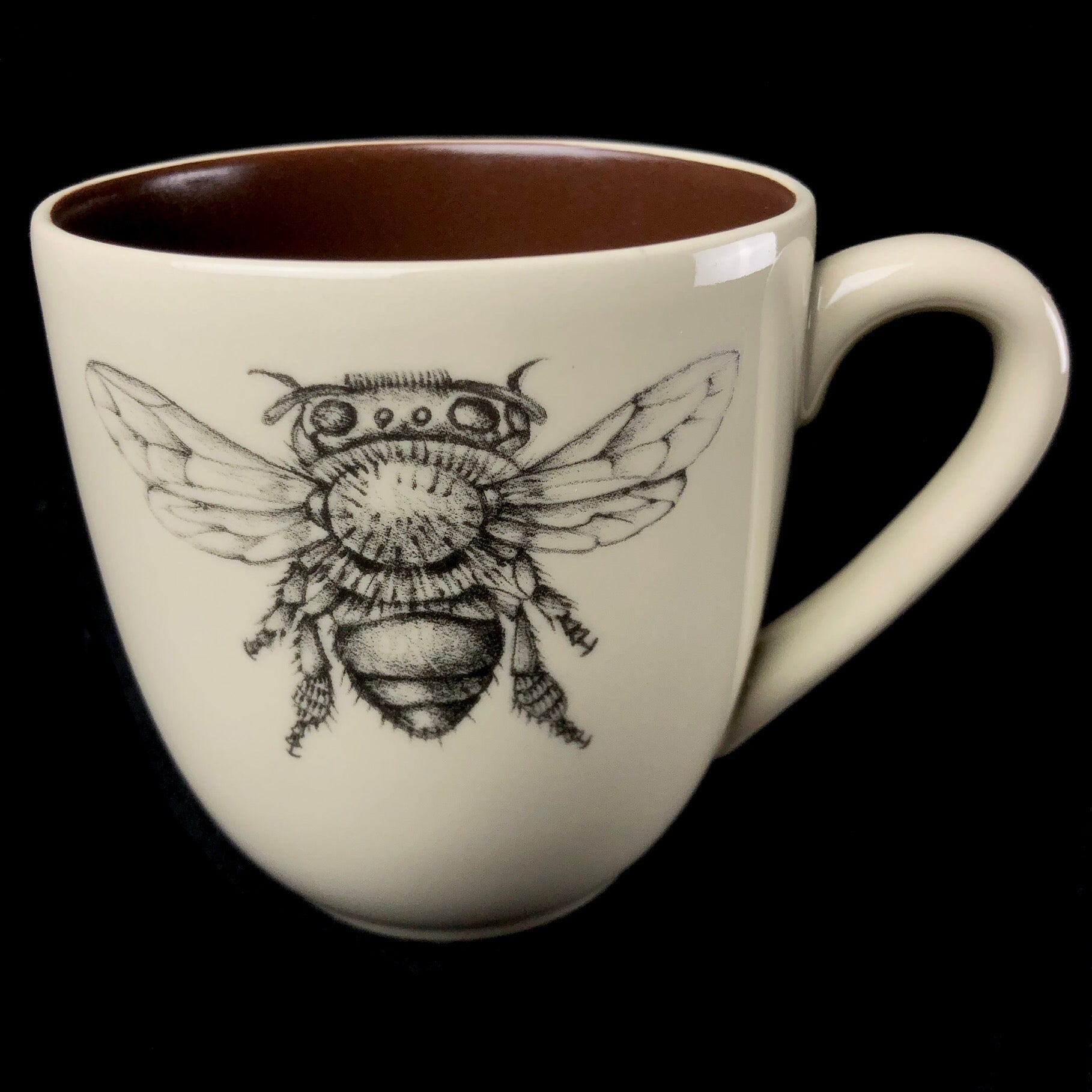 Bee Mug
ABOUT THE PIECE
This mug measures 4.25" tall and holds 16oz. Creamy white high-resistance china with brown glazed interior to prevent staining. Microwave and dishwasher safe for everyday use.
The surface of each piece is collaged with enamel transfers of Zindel's detailed graphite pencil drawings of flora and fauna.
ABOUT THE ARTIST

Laura Zindel, along with her family and small team of skilled artisans make the pieces seen in this collection. Producing out of an old industrial building located in Brattleboro, Vermont the small team creates in small batches with attention and love for every single piece.