Slide 1 of 8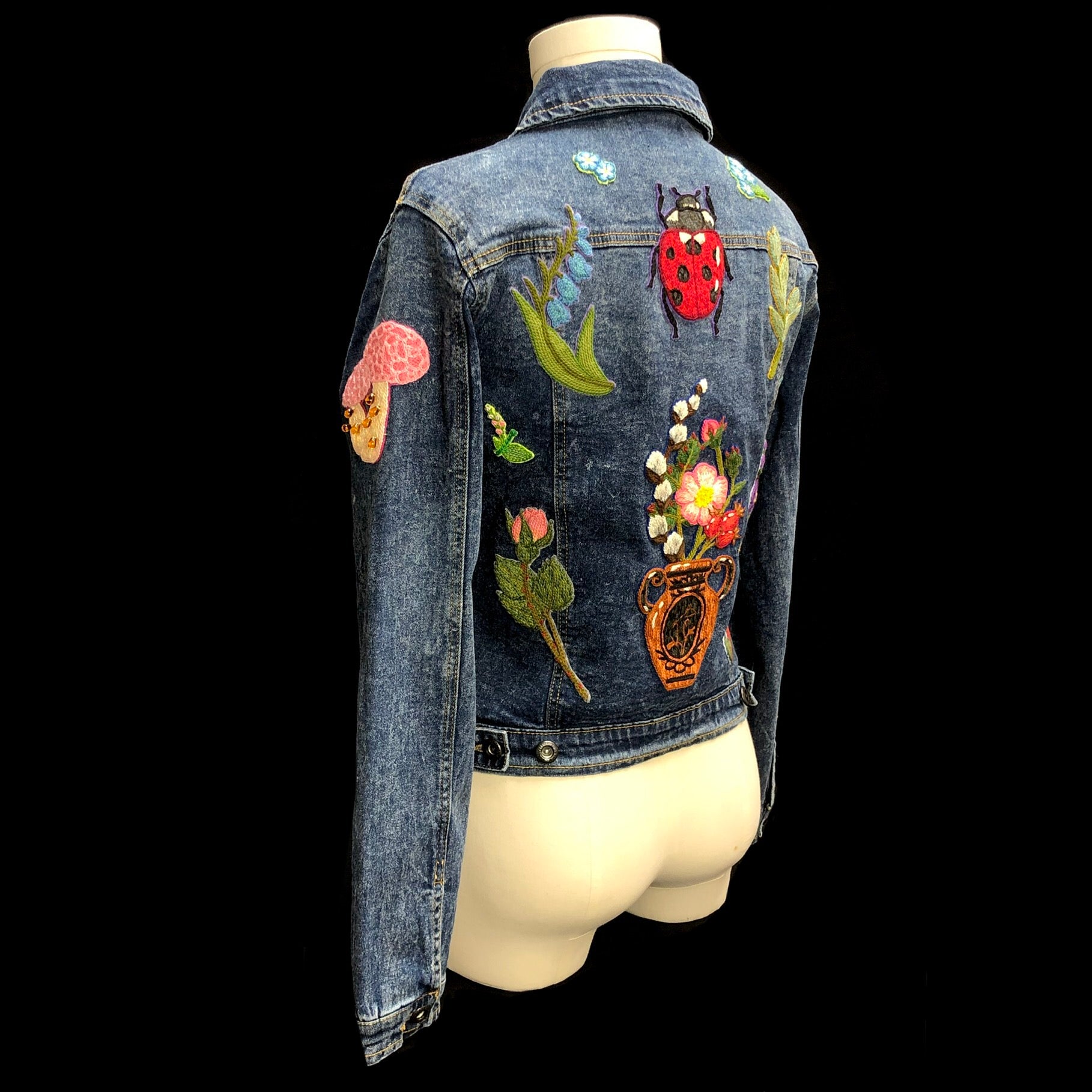 Slide 2 of 8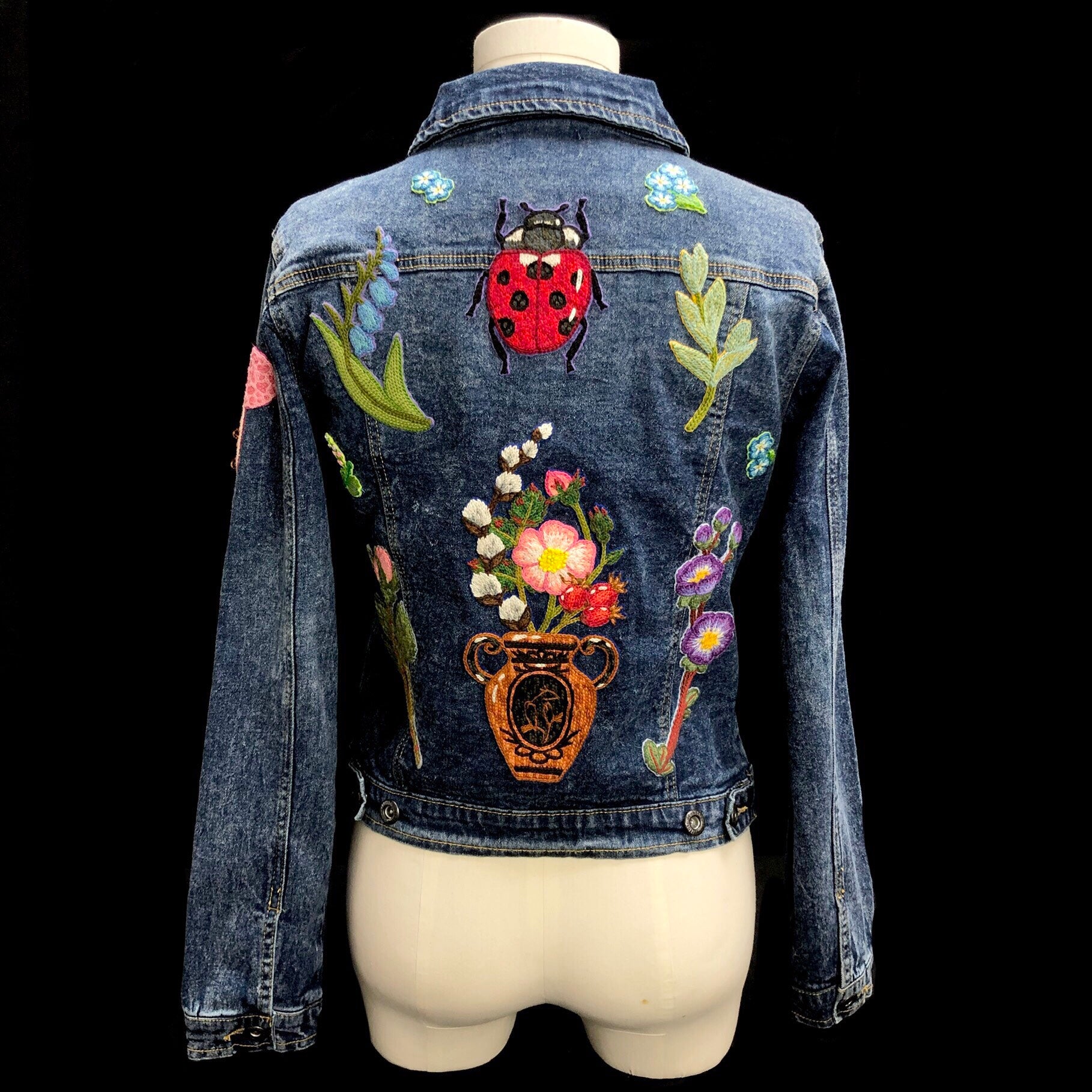 Slide 3 of 8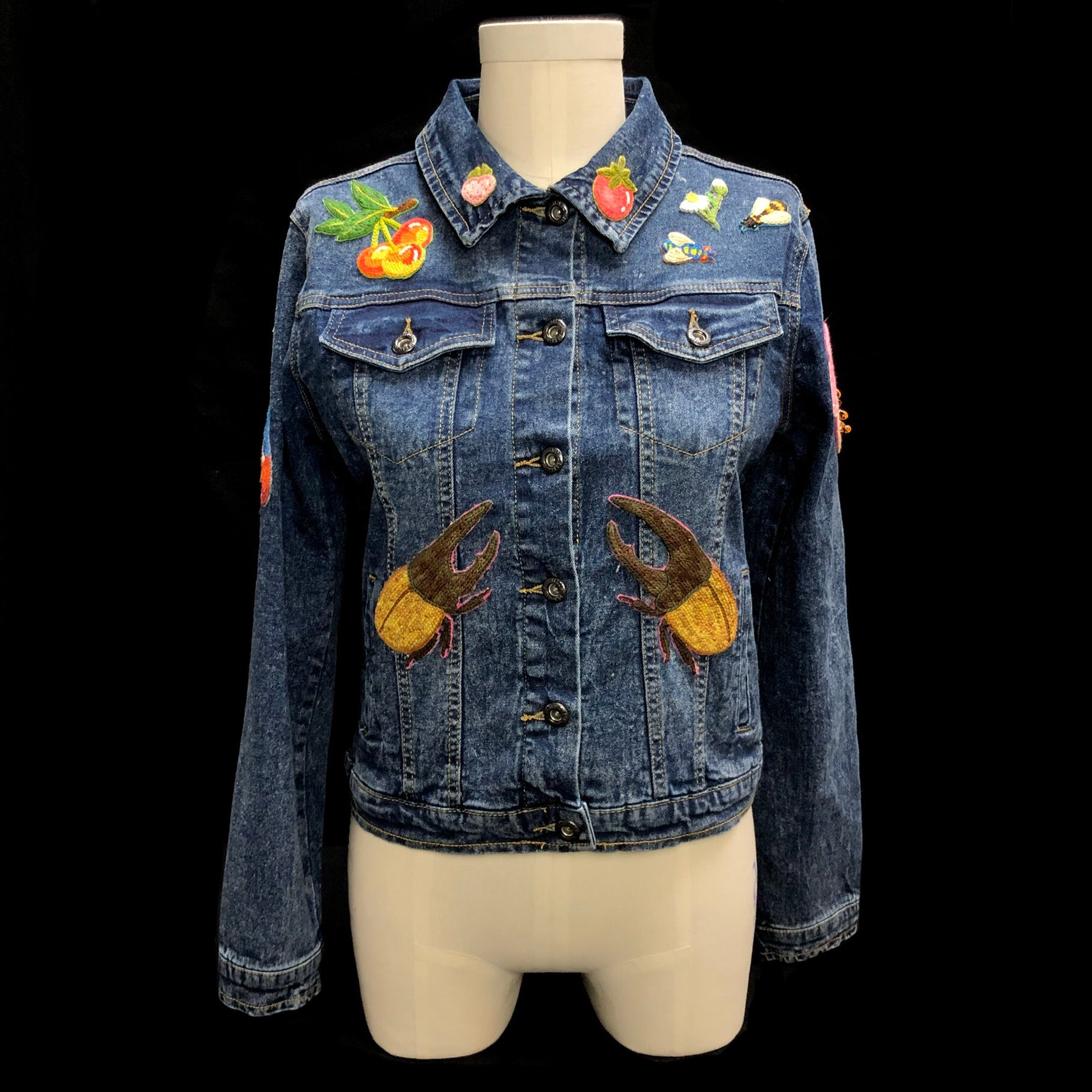 Slide 4 of 8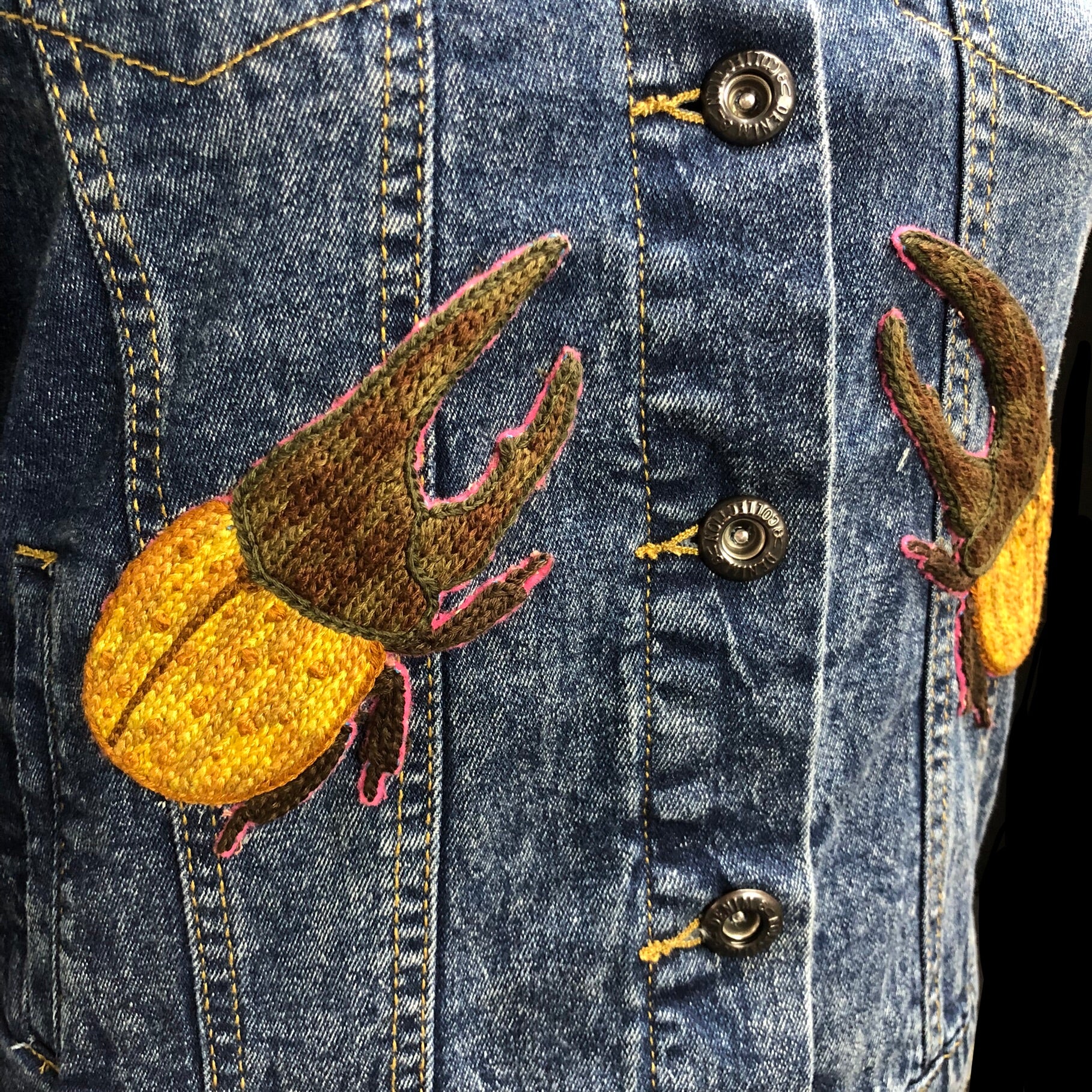 Slide 5 of 8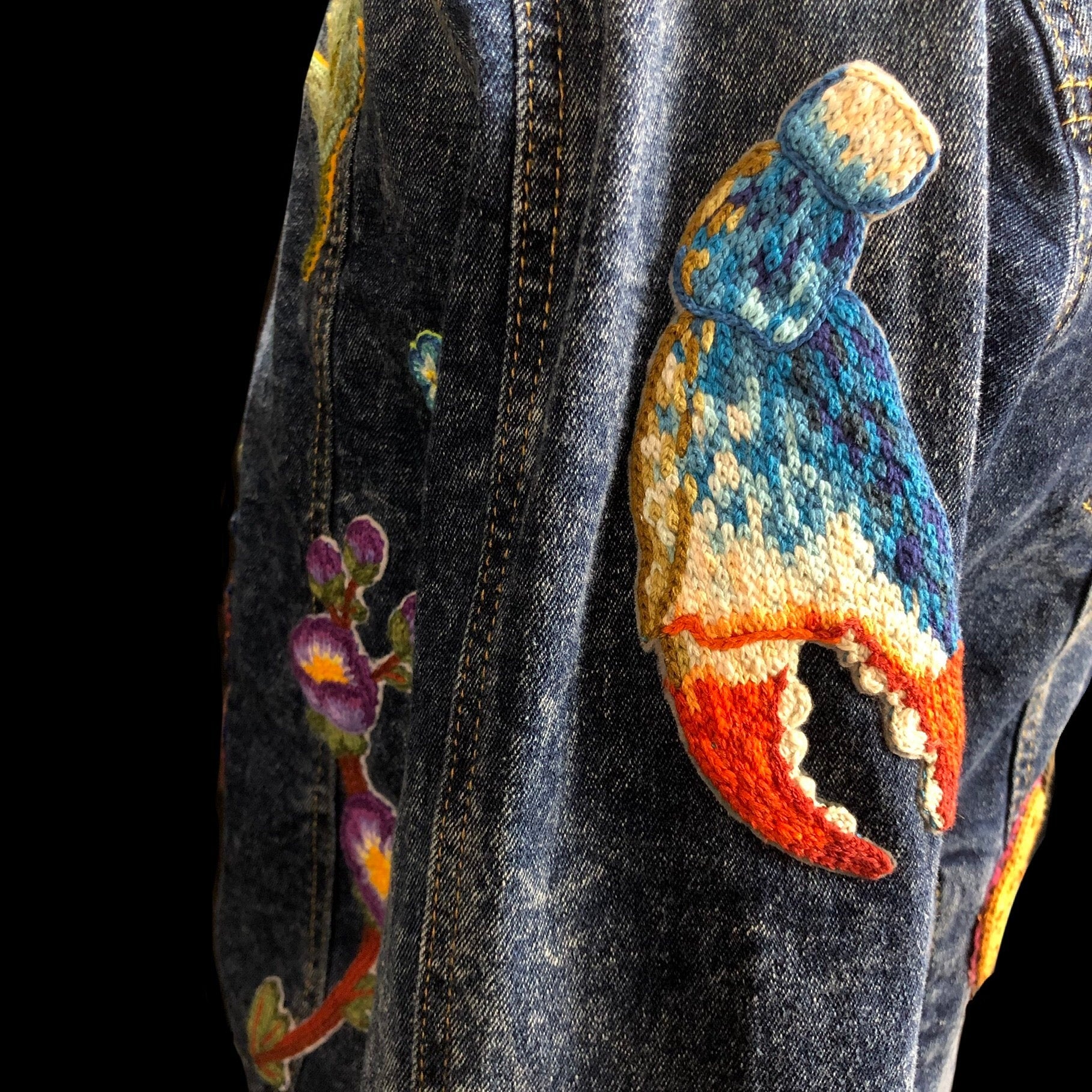 Slide 6 of 8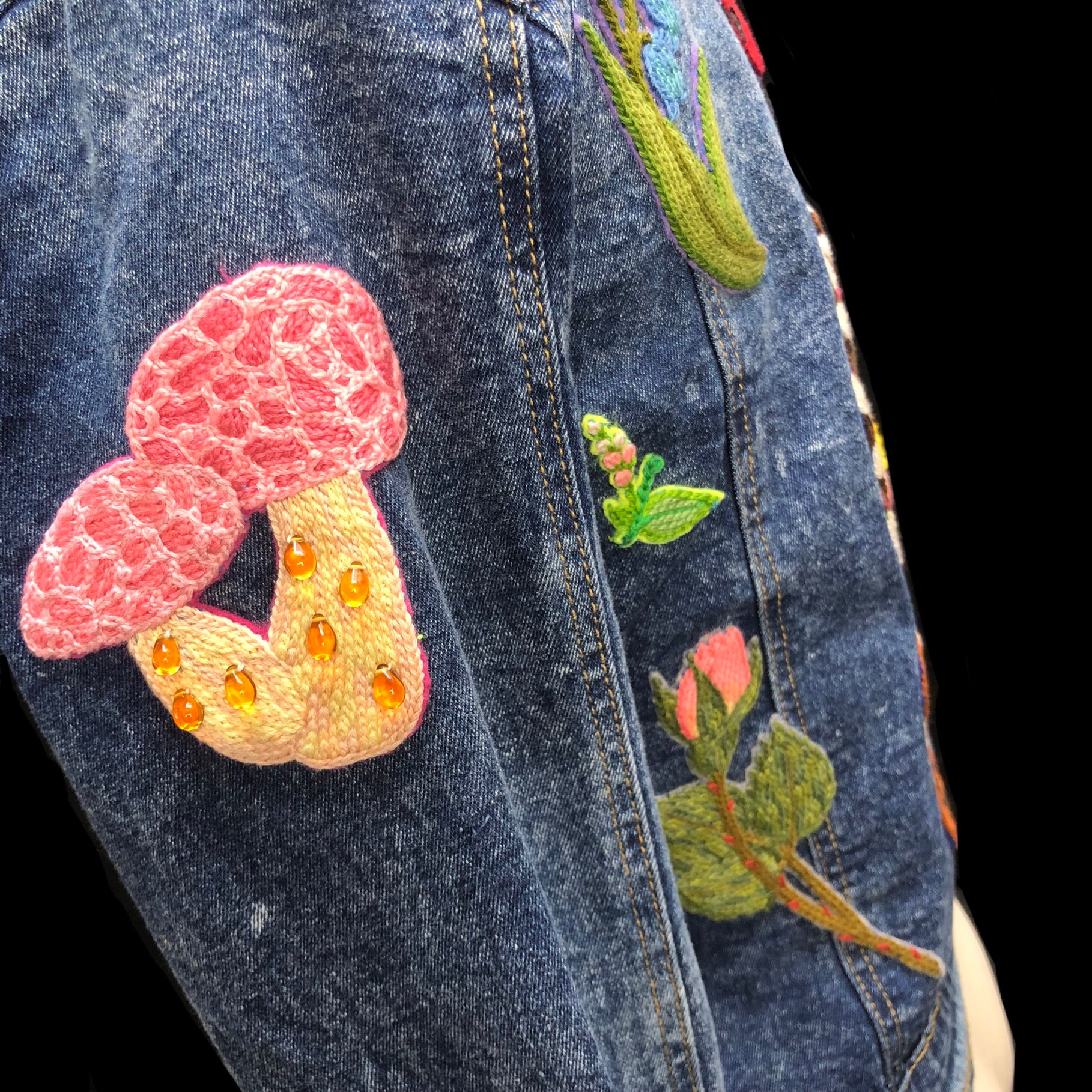 Slide 7 of 8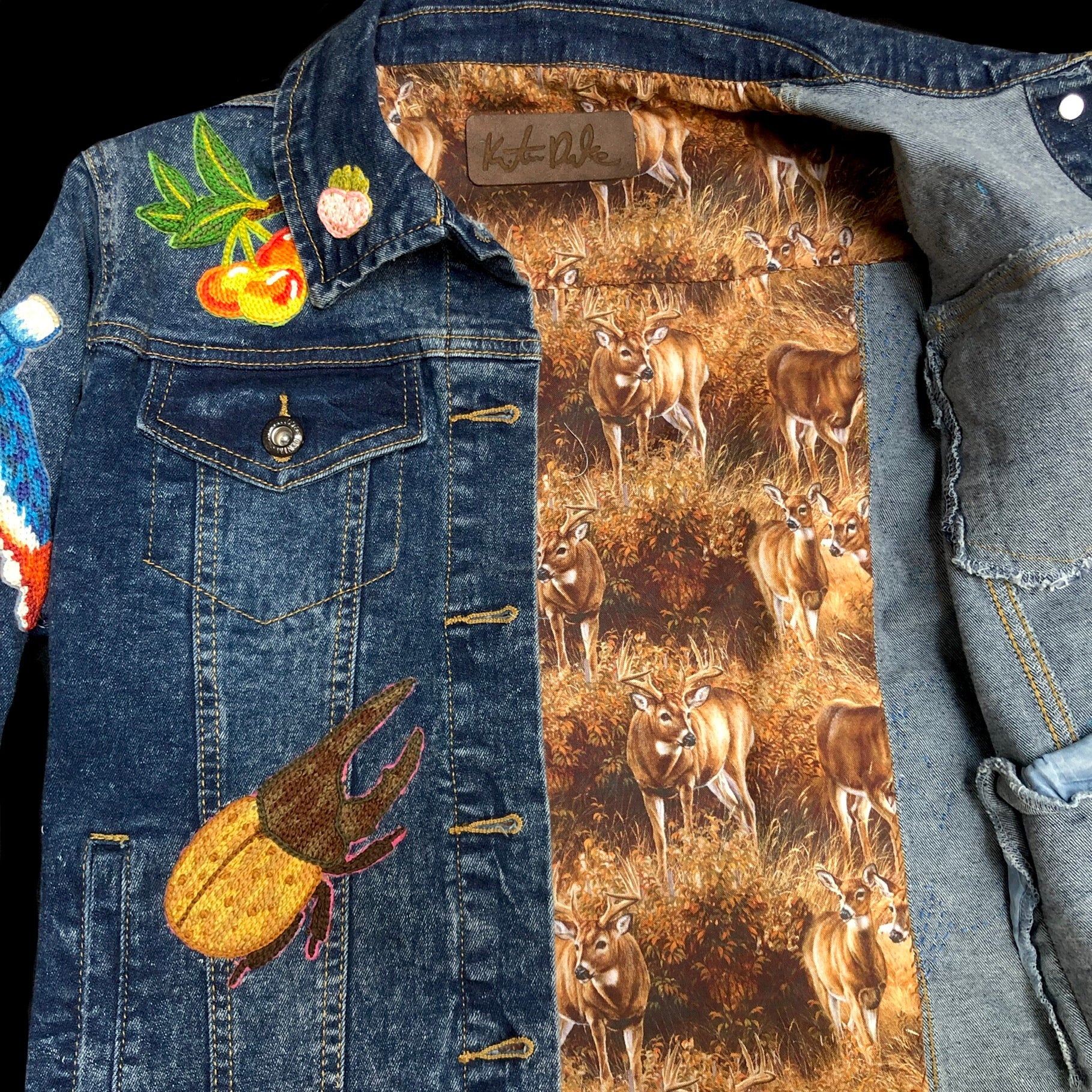 Slide 8 of 8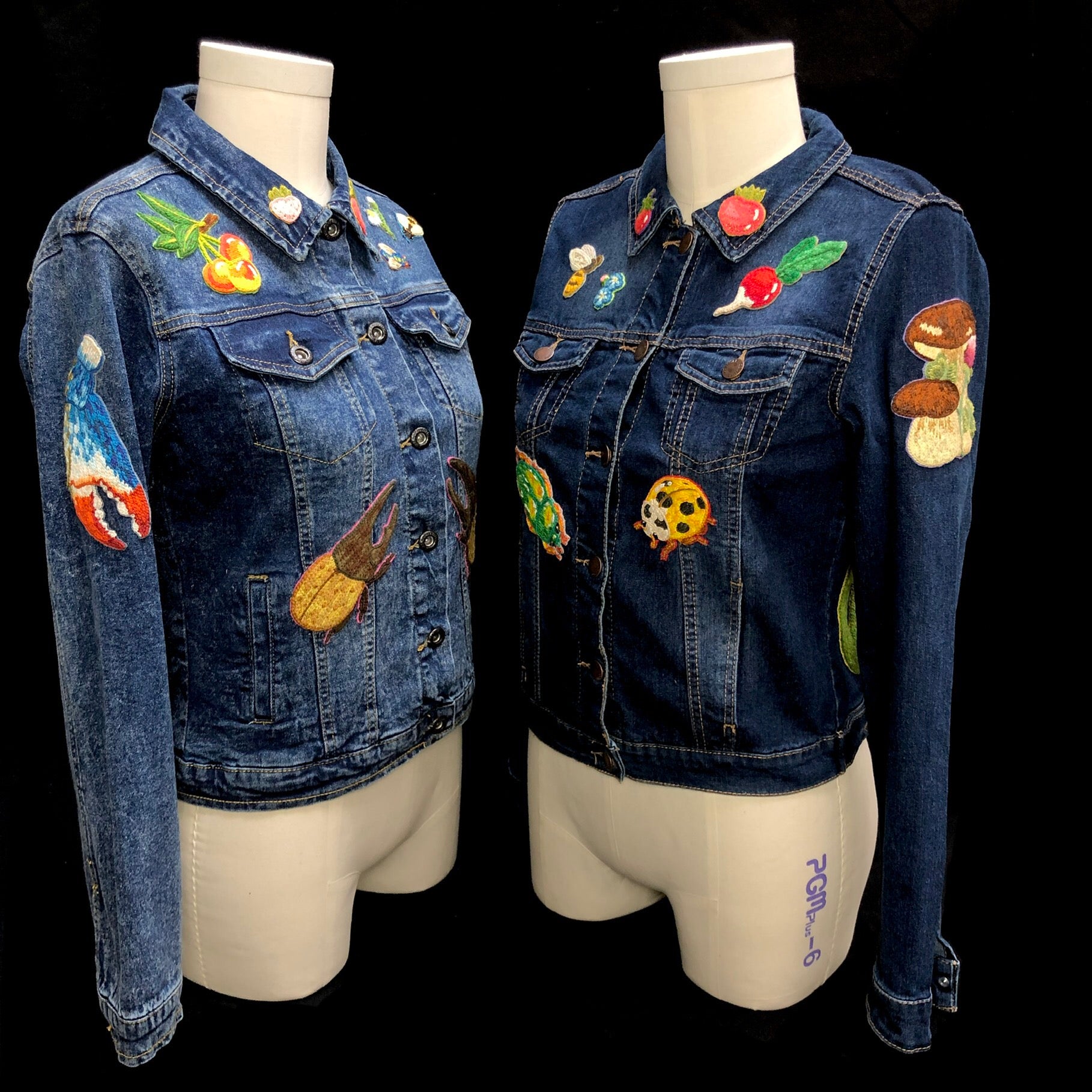 Beetle Jacket (SM)
About the Piece
Size SMALL, fitting sizes 2 & 4 approximately. With four outer pockets (two with button closures) and two inner breast pockets this jacket makes it is easy to store personal belongings during carefree nights out or keep them safe while traveling close to your chest.
20 unique, hand-stitched patches adorn this stone washed, stretch jean jacket. Two dynasties Hercules beetles adorn the front breast panels with berries and bugs on the collar and shoulders. The right arm shows a crab claw while the left displays a wrinkled peach mushroom with glass bead drops representing the guttation found in nature. The back has a large vase of flowers and a large lady bug patch surrounded by other patches of flora and fauna. The inside lining has images of deer in the woods. 
Fun Fact: The Wrinkled Peach Mushroom Rhodotus palmatus is considered to be near threatened due to the loss of its host plants, the elm and ash trees. However, in the United States, mainly in Indiana and Illinois, because of the Dutch Elm Disease food sources are currently plenty and the mushroom is growing in population. 
About the Artist
Kristina Drake believes strongly that using the natural world in art as an allegory not only helps us to better understand ourselves, but can also bring attention to conservation efforts and institutions that work to protect our environment.