Slide 1 of 3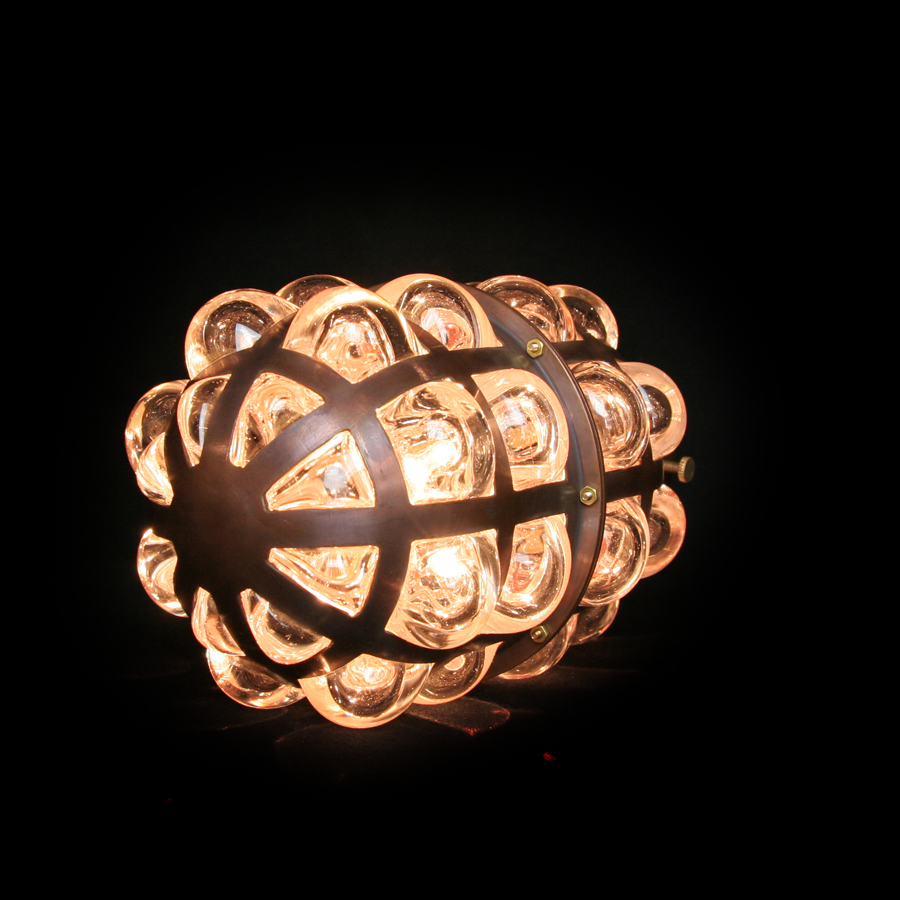 Slide 2 of 3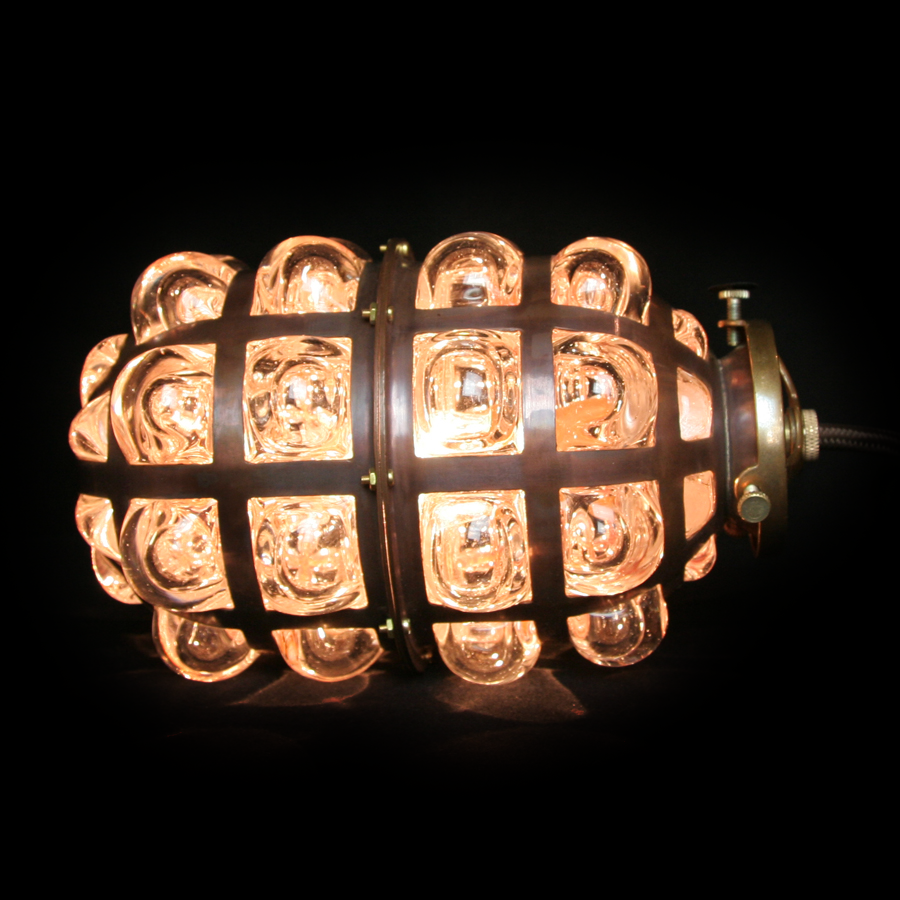 Slide 3 of 3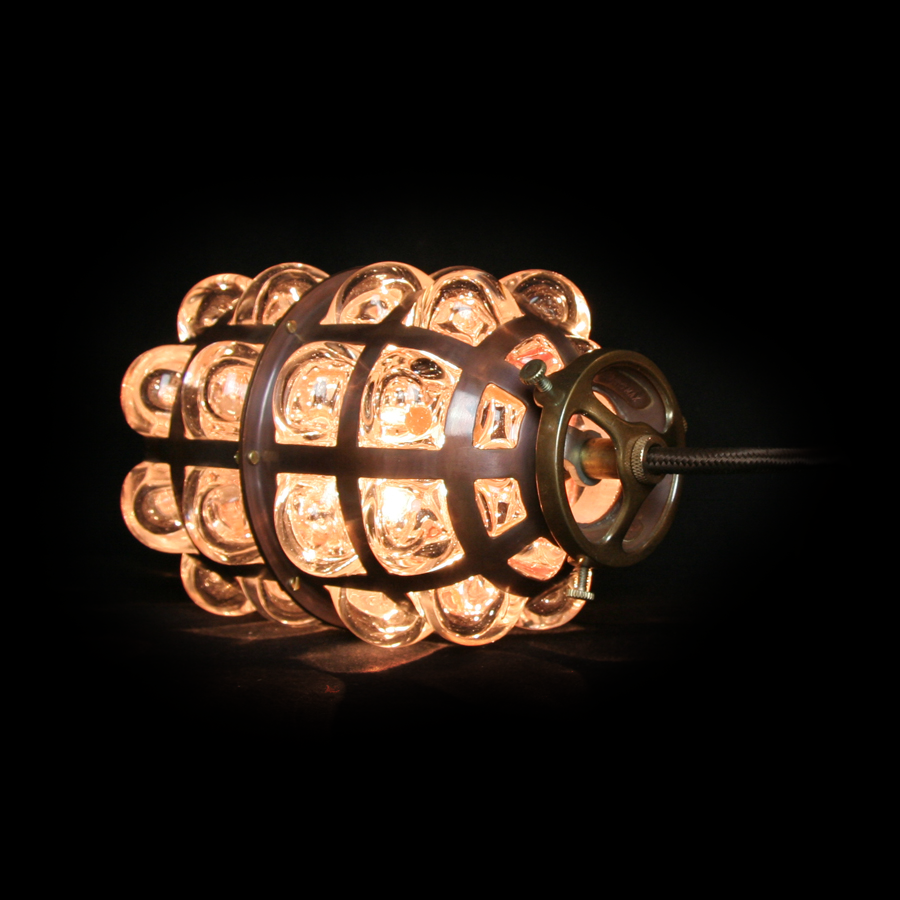 Dandelion Pill Pendant Lamp
Dandelion Pill Pendant Lamp
ABOUT THIS PIECE

This Dandelion Pill Pendant Lamp measures 7.5" long & 5" wide with a spun copper body and clear blown glass. 120V lightbulb compatible with brown cord.
The play between the form and color of the copper lattice and the fluid shape of the blown glass offers a hint of nostalgia for an alluring and timeless aesthetic while leaving magical patterns of light on your walls when illumined.  Lamps in this collection are stamped with their edition number to keep track of how many have been made. Due to unique characteristics inherent in the materials used, each hand-made piece will most certainly differ just slightly from the other.
The Dandelion Collection doesn't conform to any category of art or time in design, because it fluidly slips into and out of so many. Simple but still magical, with balanced proportions and a nod to the past.  The hand blown glass pouring out of the cutouts magnifies the light, creating patterns.
ABOUT THE ARTIST
Utilizing copper, bronze and glass to create unique lamps, vases and art objects in his local Pasadena hot shop, Evan Chambers references Art Nouveau aesthetics in his contemporary creations.