Slide 1 of 4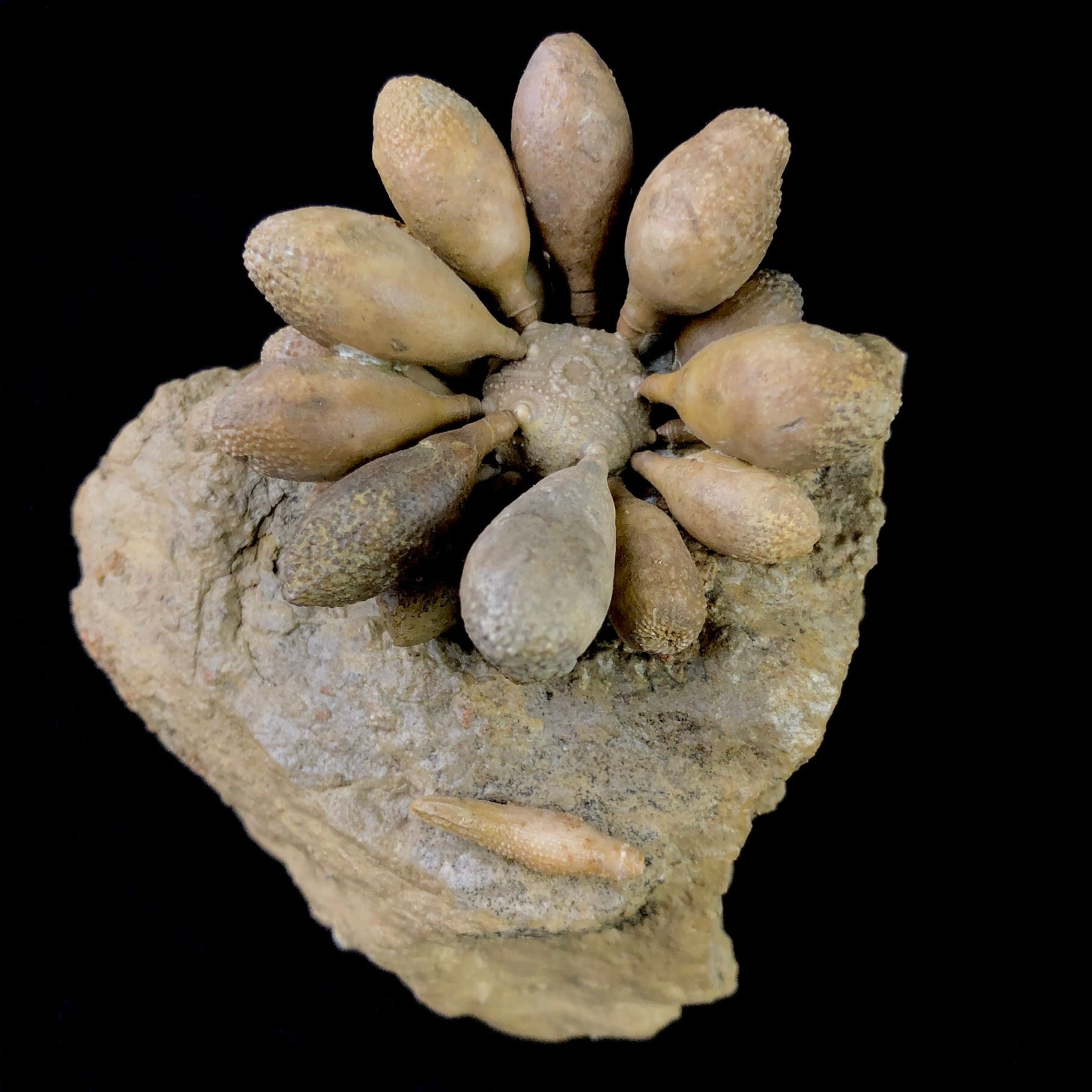 Slide 2 of 4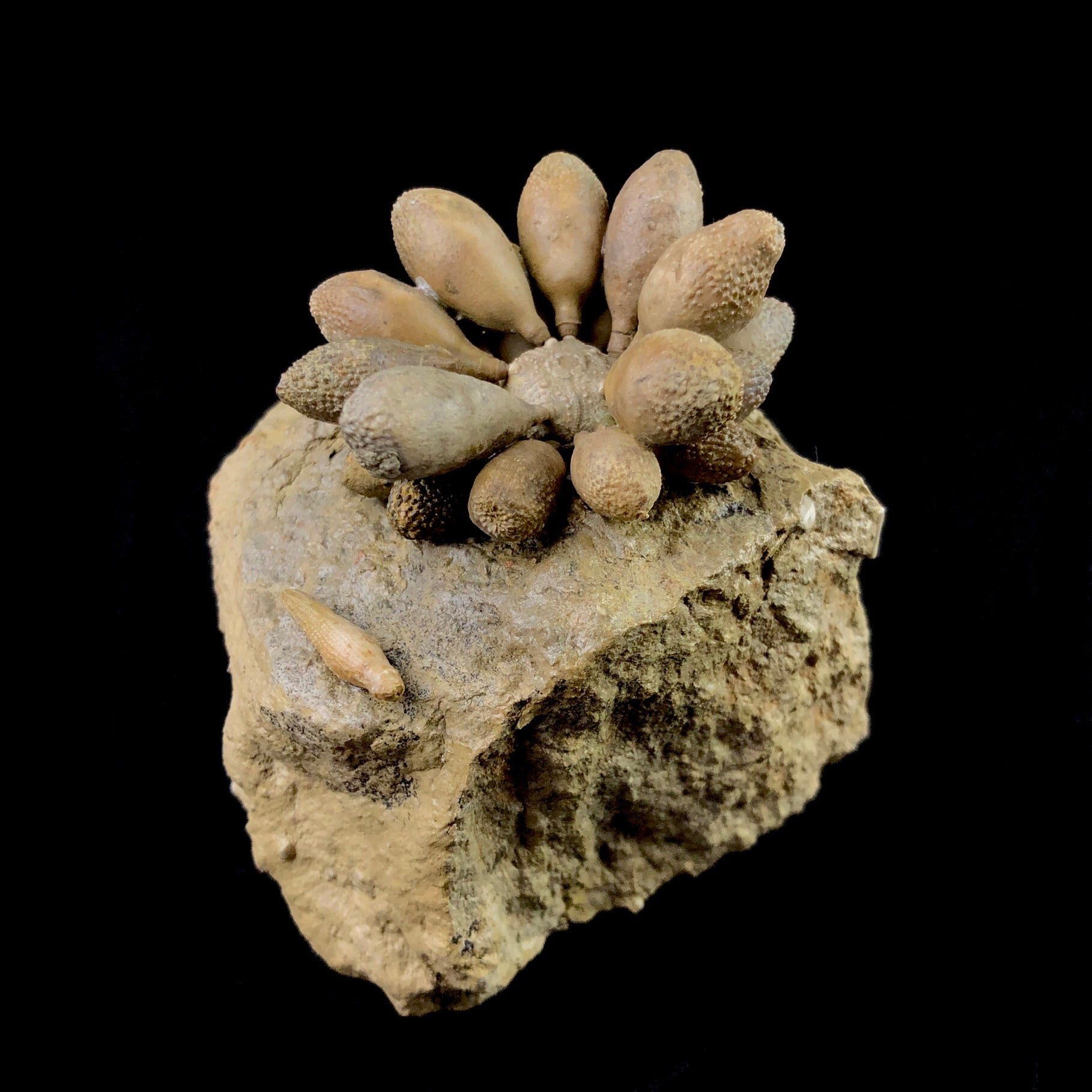 Slide 3 of 4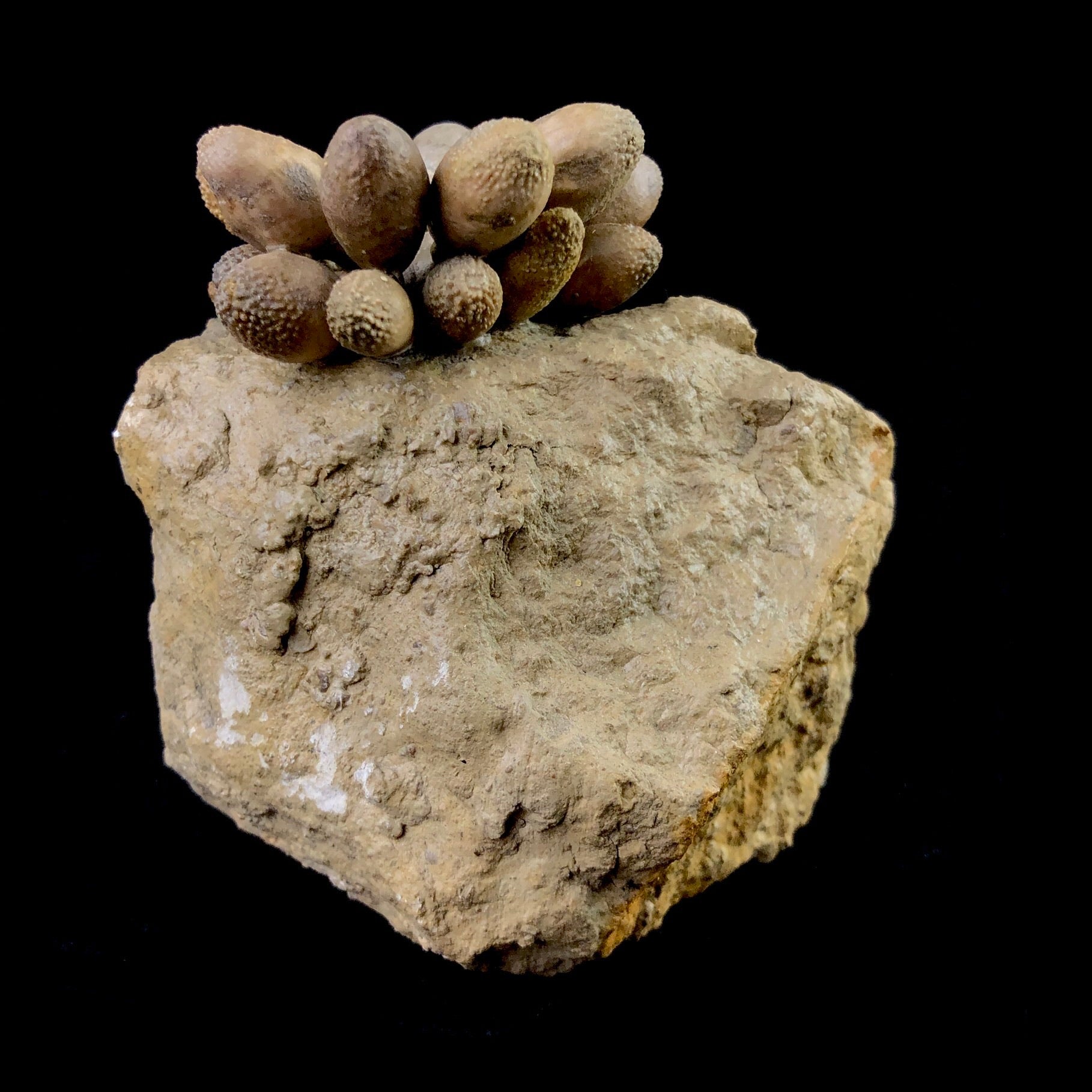 Slide 4 of 4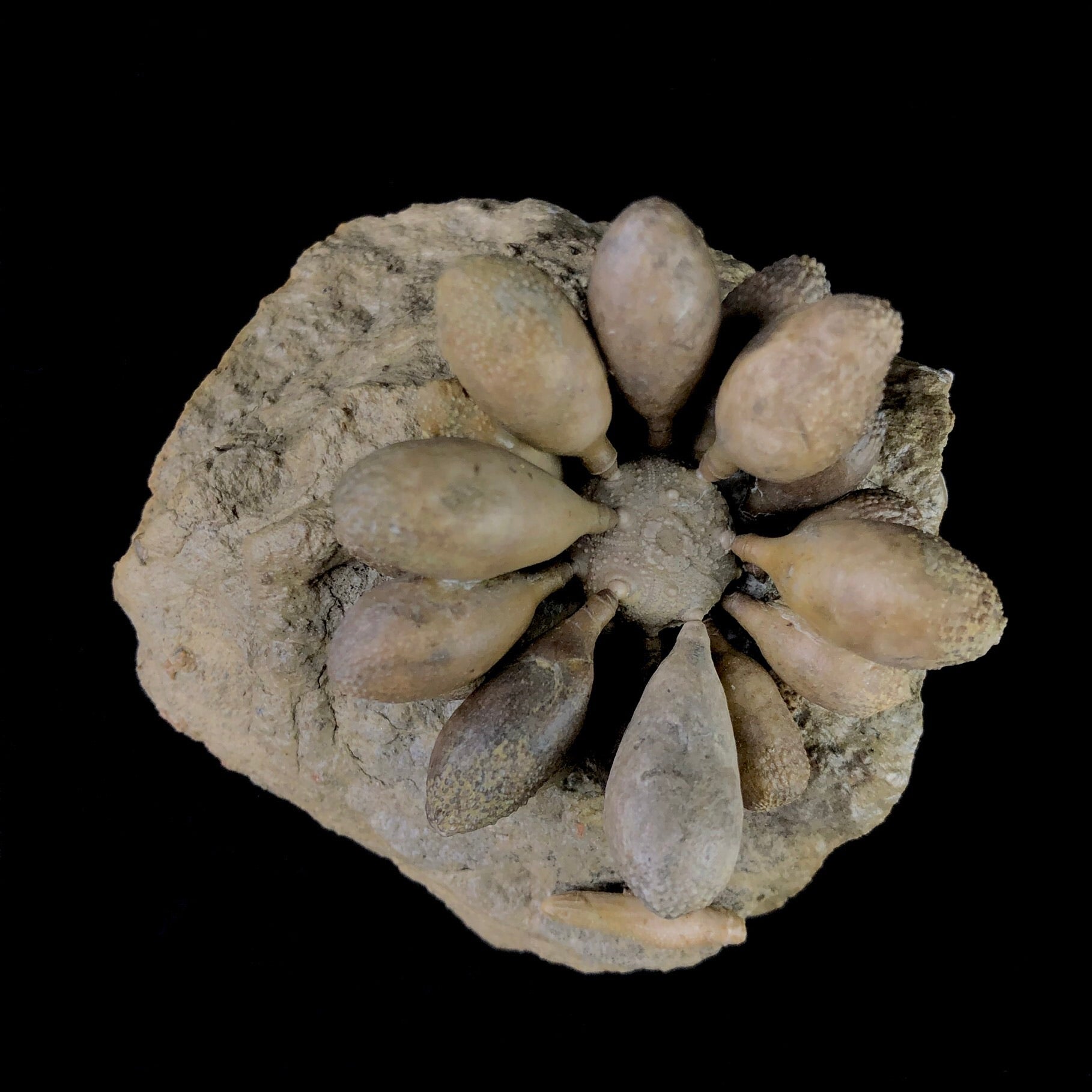 Club Urchin Fossil 2
AUTHENTIC FOSSIL SPECIMEN
Pseudocidaris mammosa, Club Sea Urchin, from the late Jurassic (200-145 Ma) measuring 4"x4"x4"tall.
With its bulbous spines, this echinoid variety is perhaps one of the most sculptural in existence and particularly hard to come by in this quality of preservation. Painstakingly cleaned and then reassembled in order to display the animal as it would have been in life.
An ancestor to today's sea urchin, it shares the same Echinodermata phylum as other "spiny skinned" animals that include starfish, sand dollars, sea lilies and sea cucumbers. All of which are built on a pattern of five-fold symmetry, visible in the five arms on a starfish or the five areas of tube feet on urchins like this one. 
-Phylum Echinodermata; Class Echinoidea; Family Pseudocidaridae; Genus Pseudocidaris