Slide 1 of 2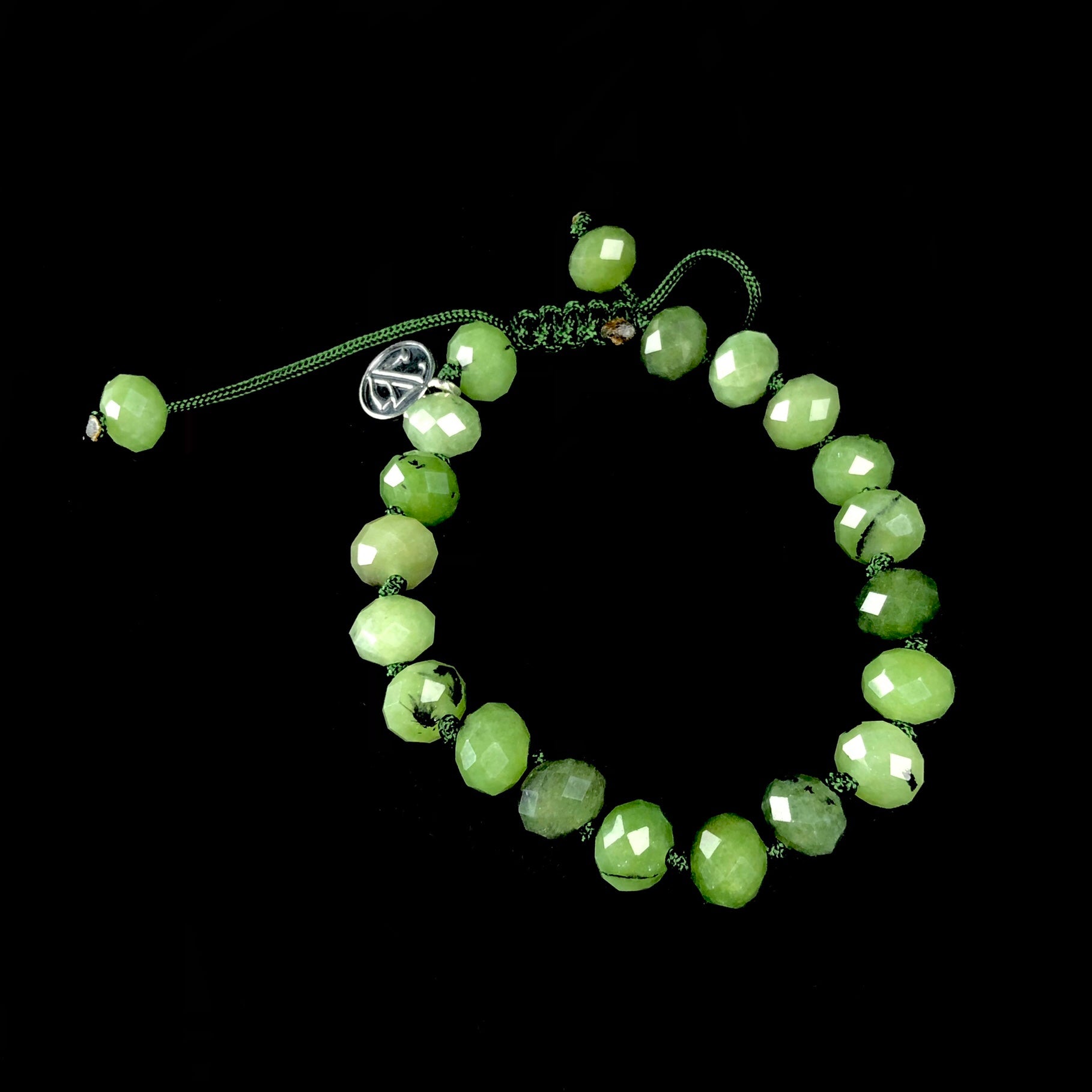 Slide 2 of 2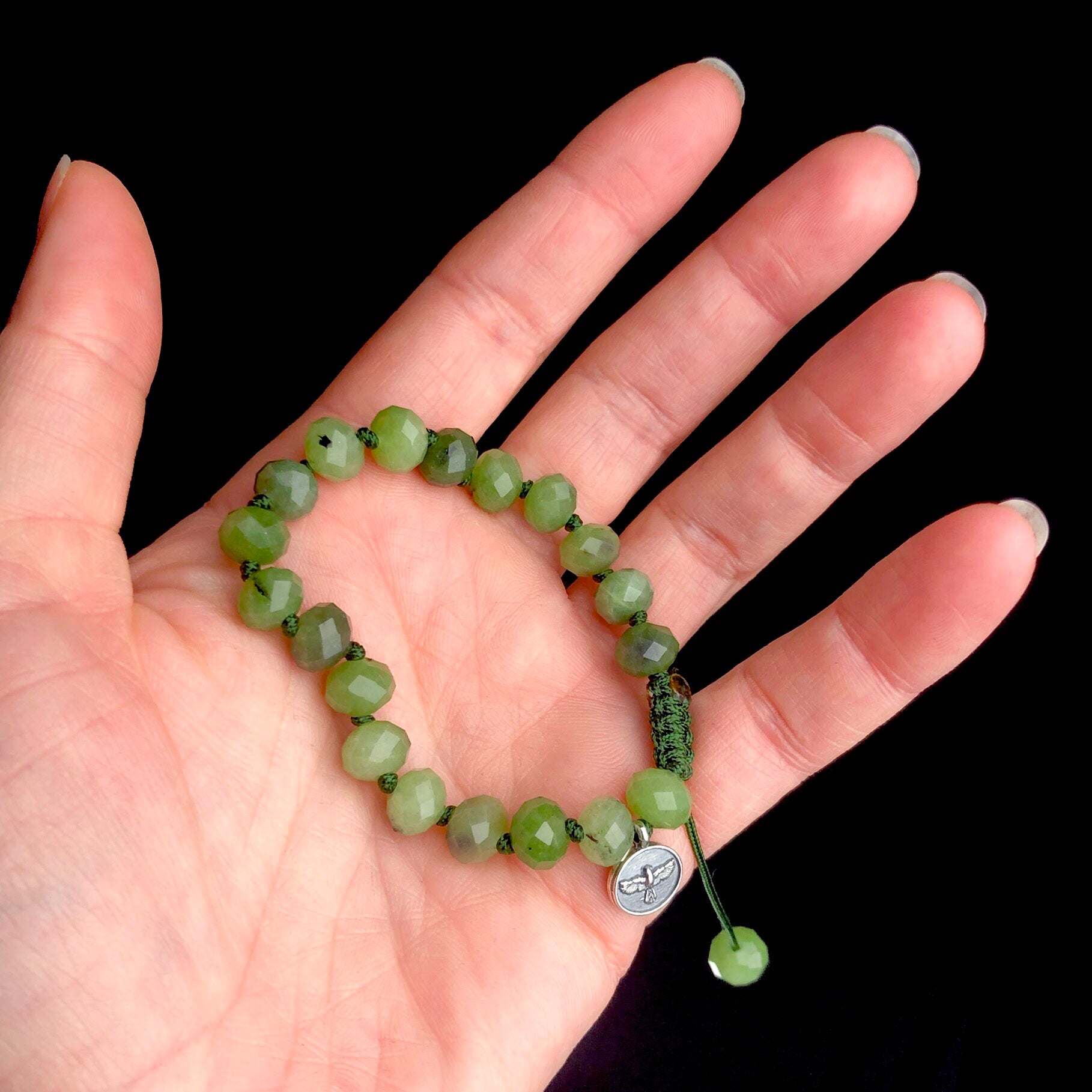 Faceted Jade Stone Bracelet
Faceted Jade Stone Bracelet
About the Piece
8mm faceted natural green colored jade stone beads on durable cord bracelet with adjustable knotted closer that fits any wrist size.
About the stone properties: It is said that the pure green of this stone is associated with abundance in the heart chakra, giving this stone a powerful energy to bring abundant healing to ones heart. Thought to be a physical representation of harmony and happiness, it is believed to promote the abundant flow of prosperity to one's personal and professional life.
Found in British Colombia, Canada.
About the Artist
The jewelry of Joseph Brooks embodies sensuality and strength, handcraft to accentuate the raw beauty of the stones. With an interest in only naturally colored stones and their properties, Joseph crates every piece to highlight the true essence and brilliance of each handpicked stone and provides each with a metaphysical description of the energies imparted to its wearer.