Slide 1 of 4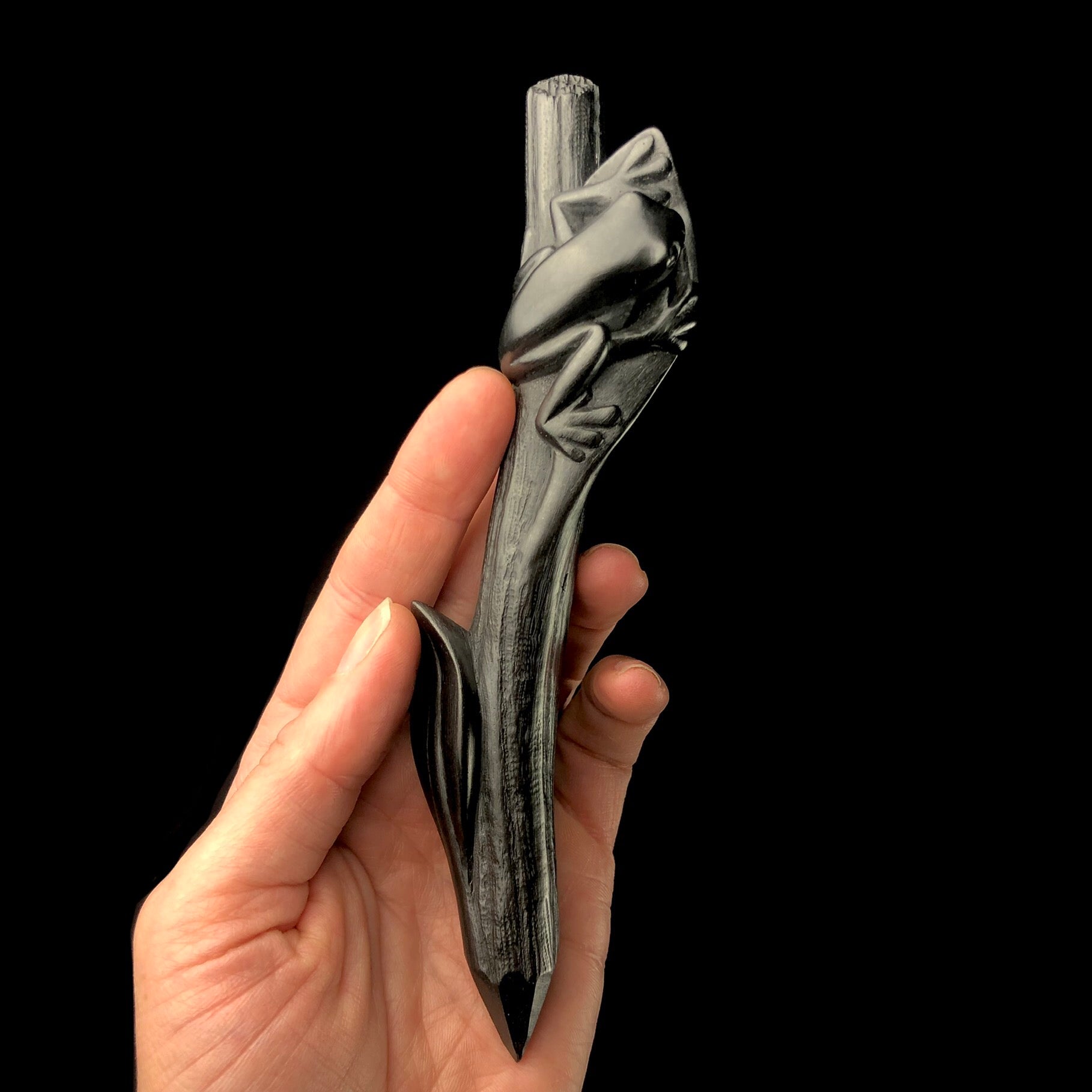 Slide 2 of 4
Slide 3 of 4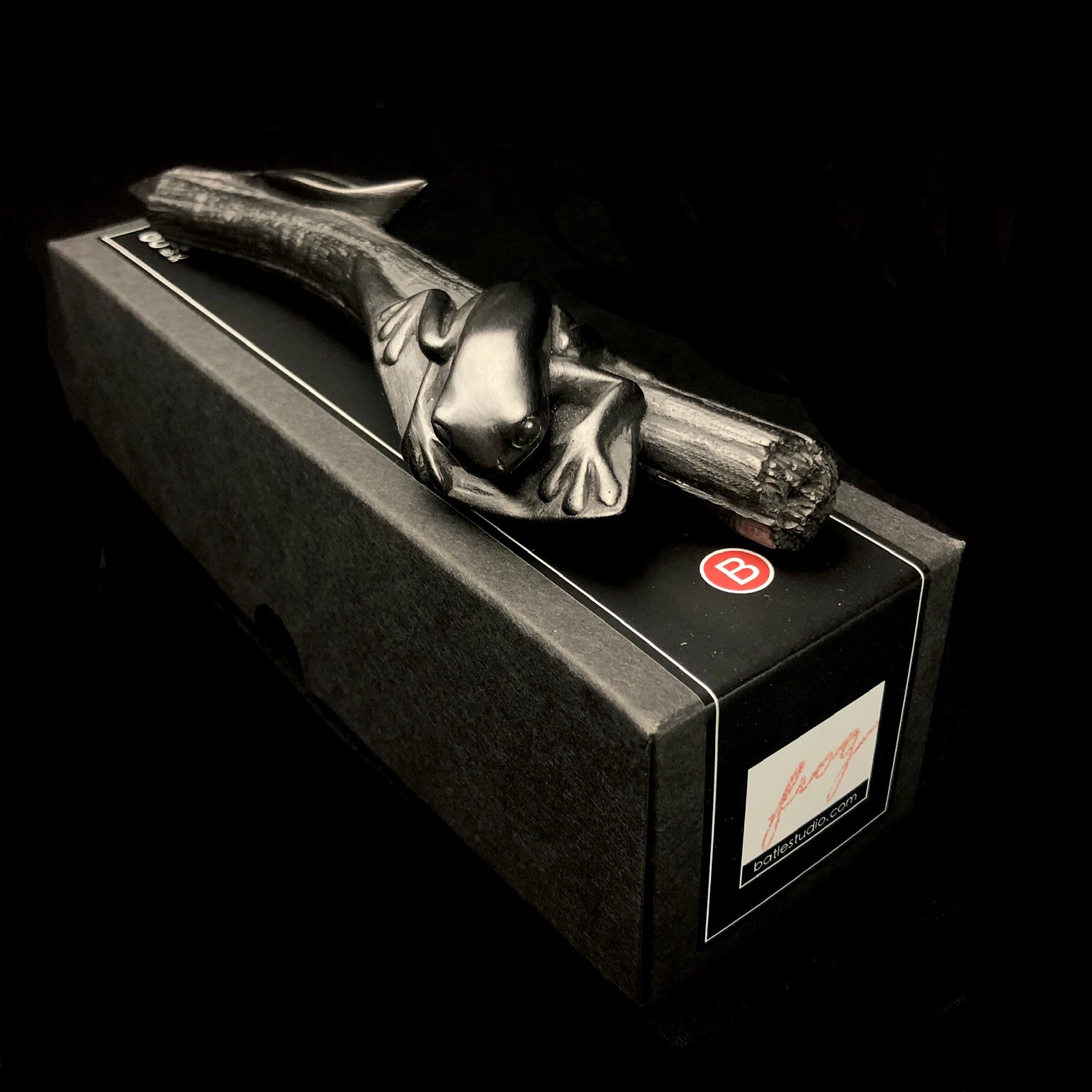 Slide 4 of 4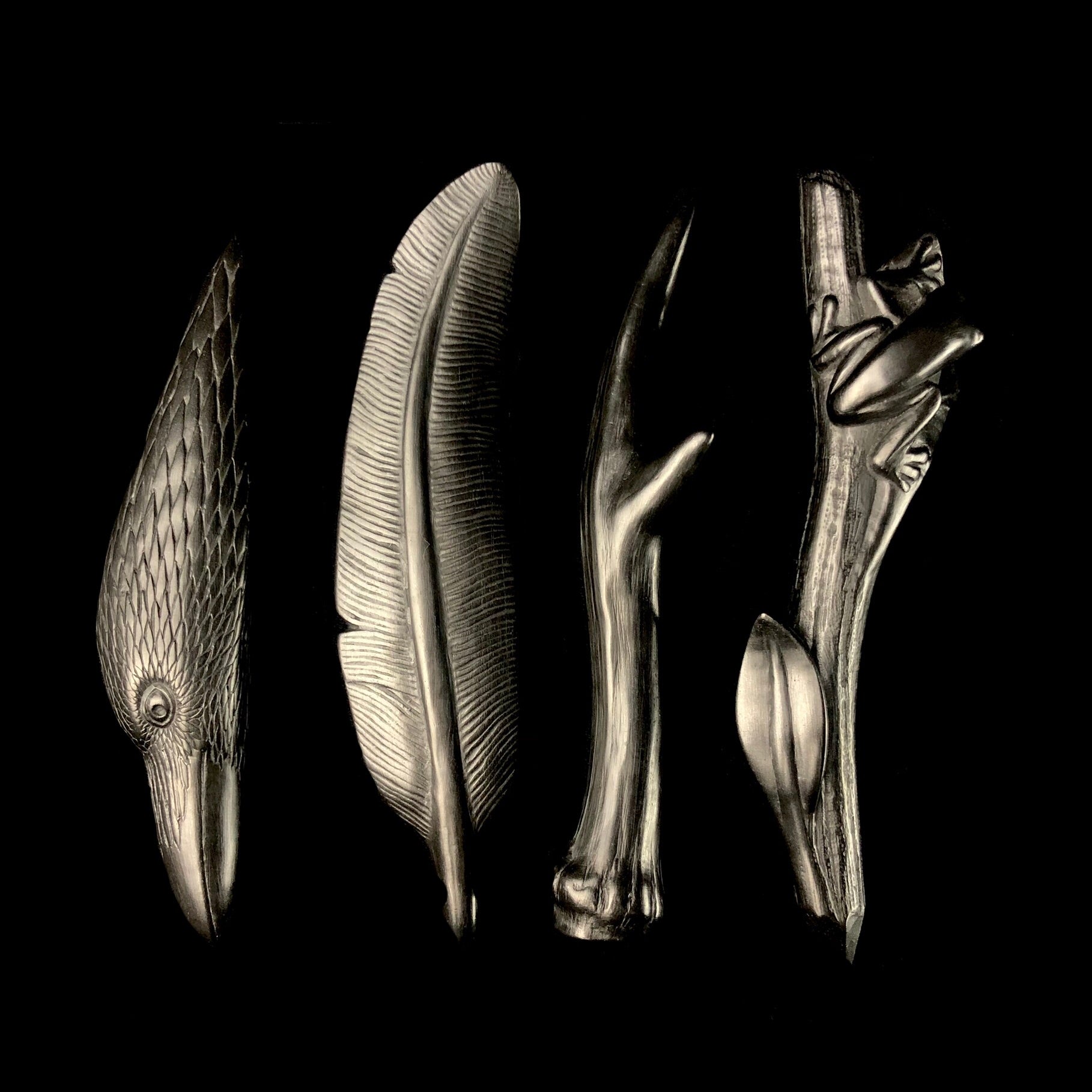 Frog Pencil
About the Piece
6.75" solid graphite Frog writing sculpture.
Every frog replays a prehistoric rite from swimming in the primordial ooze to leaping out onto dry land, a transformation that reenacts a million years of evolution in a singular moment. Embraced as a symbol for fertility and luck in both Eastern and Western cultures, the frog beckons the wisdom of change and adaptation in our modern lives.
About the Artist
Inspired by his reverence of Nature, and informed by his formal studies in Art and Science, San Francisco artist Agelio Batle has created this innovative sculptural writing implement. Natural graphite and smudge resistant compounds are fused in specialized forms under intense pressure. All their surfaces can draw and the graphite will resist smudging onto your hands. Batle envisions these objects as sculptures, as much as they are implements for inspiring your own vision.