Slide 1 of 5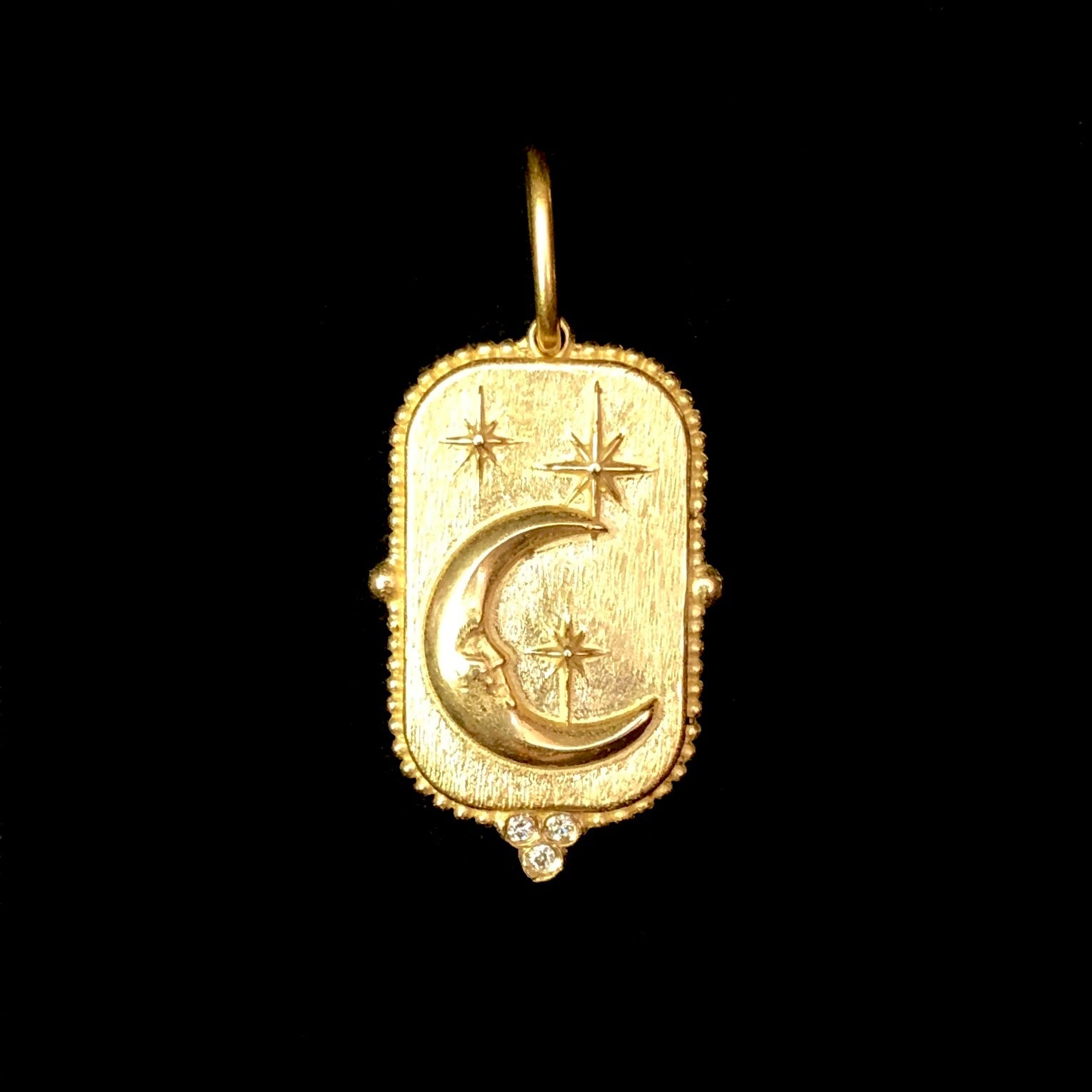 Slide 2 of 5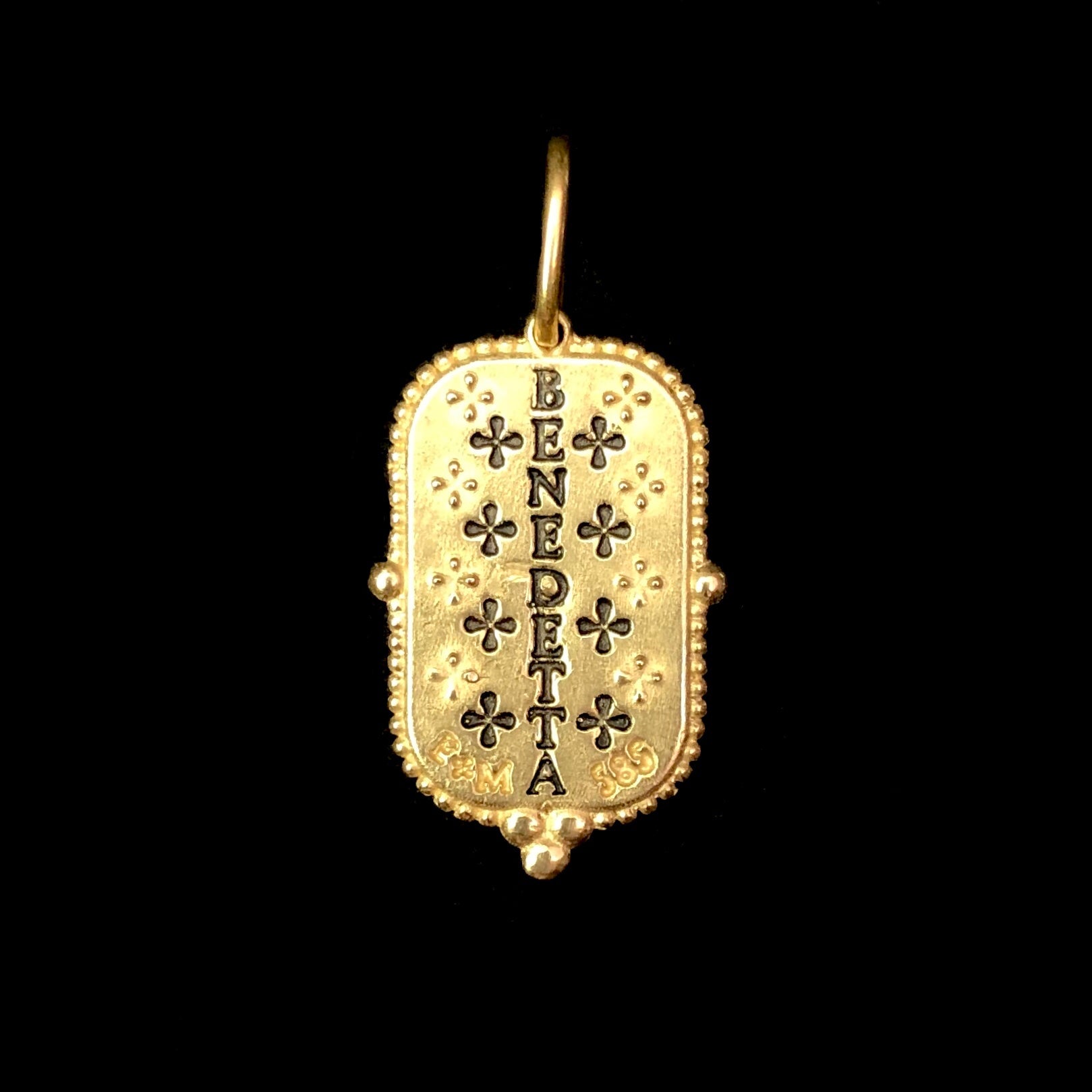 Slide 3 of 5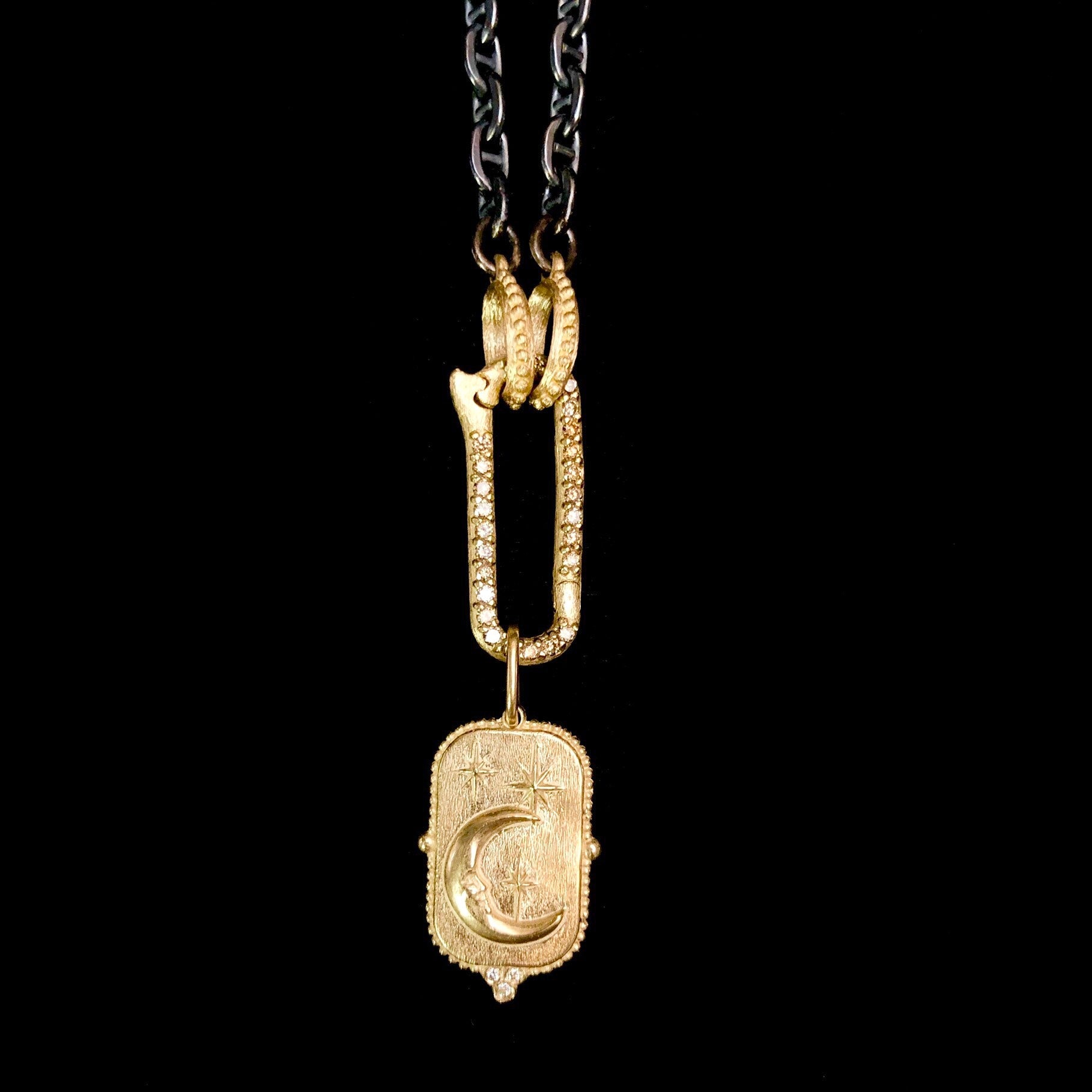 Slide 4 of 5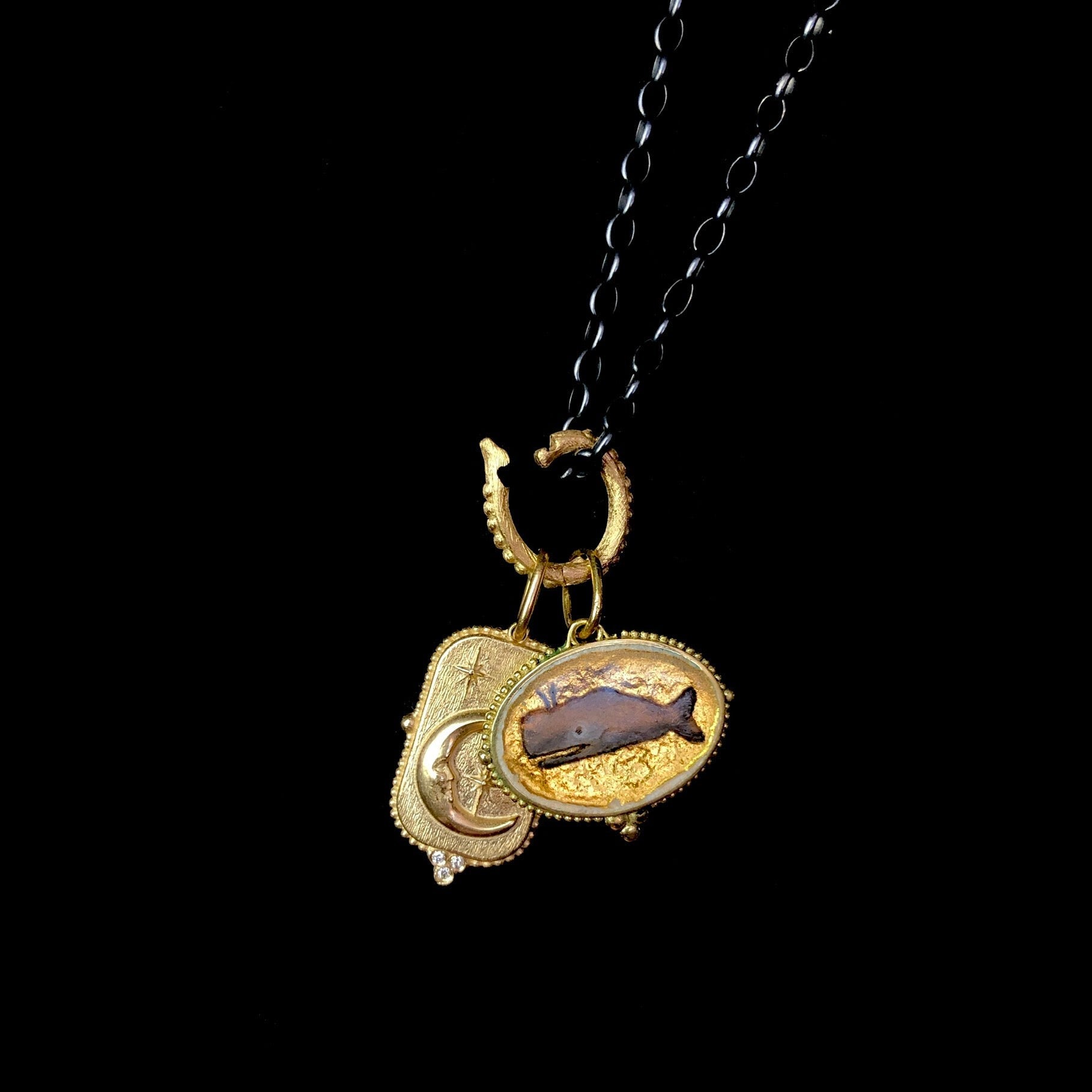 Slide 5 of 5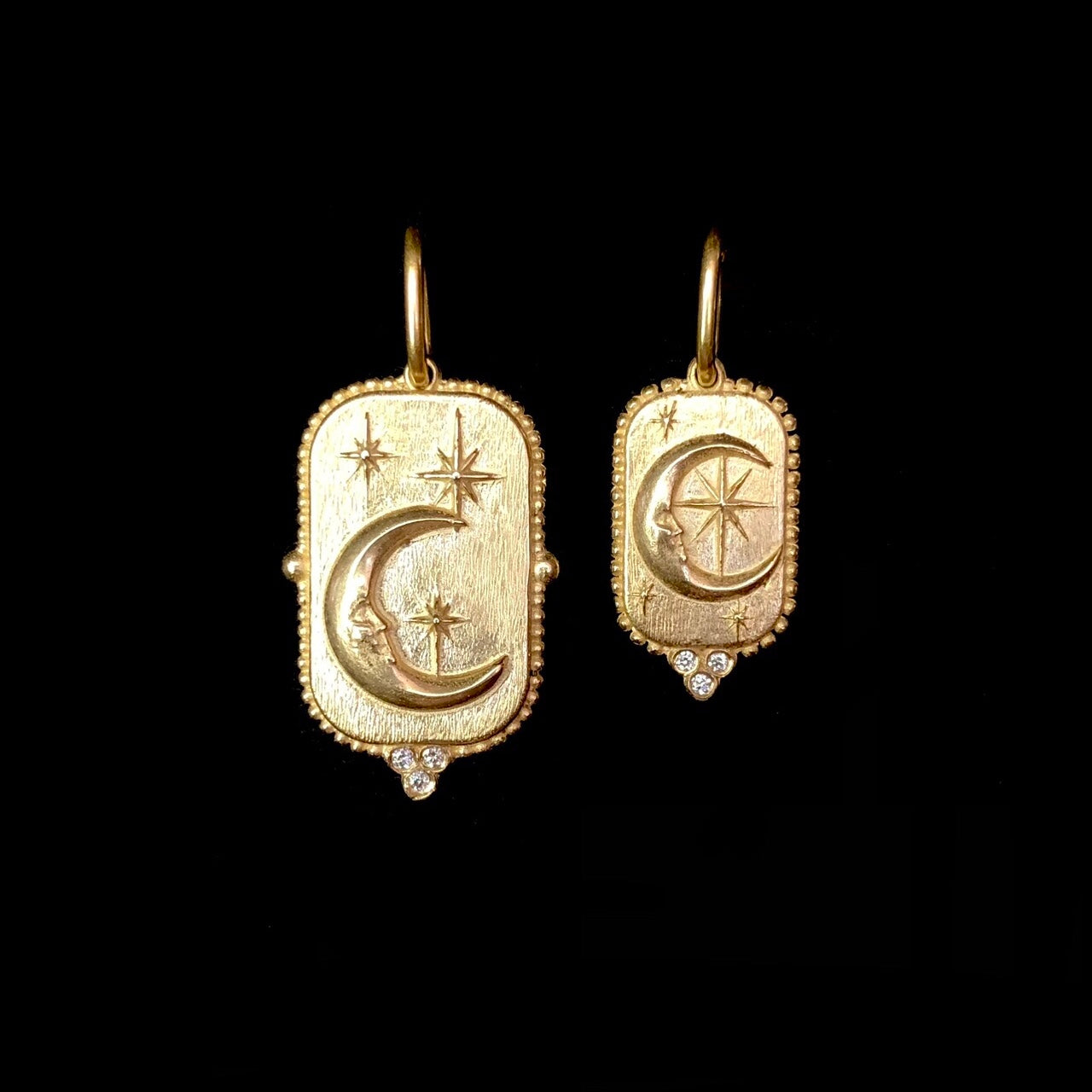 Large Man in the Moon Charm
Large Man in the Moon Charm
About the Piece
Solid 14k gold charm with an image of the man in the moon above 3 set diamonds (.0225cts) on one side and the Italian word "benedetta" meaning "blessed" in black on the other. This piece measures 1.25" long with solid gold bail. There is a smaller version of this charm shown in the photos above, it is also available on our site in Erica Molinari's artist section listed below.
Because Erica Molinari works independently, and for the love and curiosity of her craft, her collection is in a constant state of evolution. This means that the finer pieces that take personal attention and finesse, like this one, are often one-of-a-kind or limited edition. Each 18k gold piece has the artist's initials and the number 750, denoting it is certified 18k gold, stamped into the back.
About the Artist

After an illustrious 18-year career as a member of the National and Olympic US Luge Team, Erica Molinari had no idea what her next steps in life would be. It was not until she took a class in 22k granulation that she had any idea her path would lead her towards the fine jewelry collection you see here now.
Learn more about Erica Molinari and her work available at Gold Bug.