Slide 1 of 4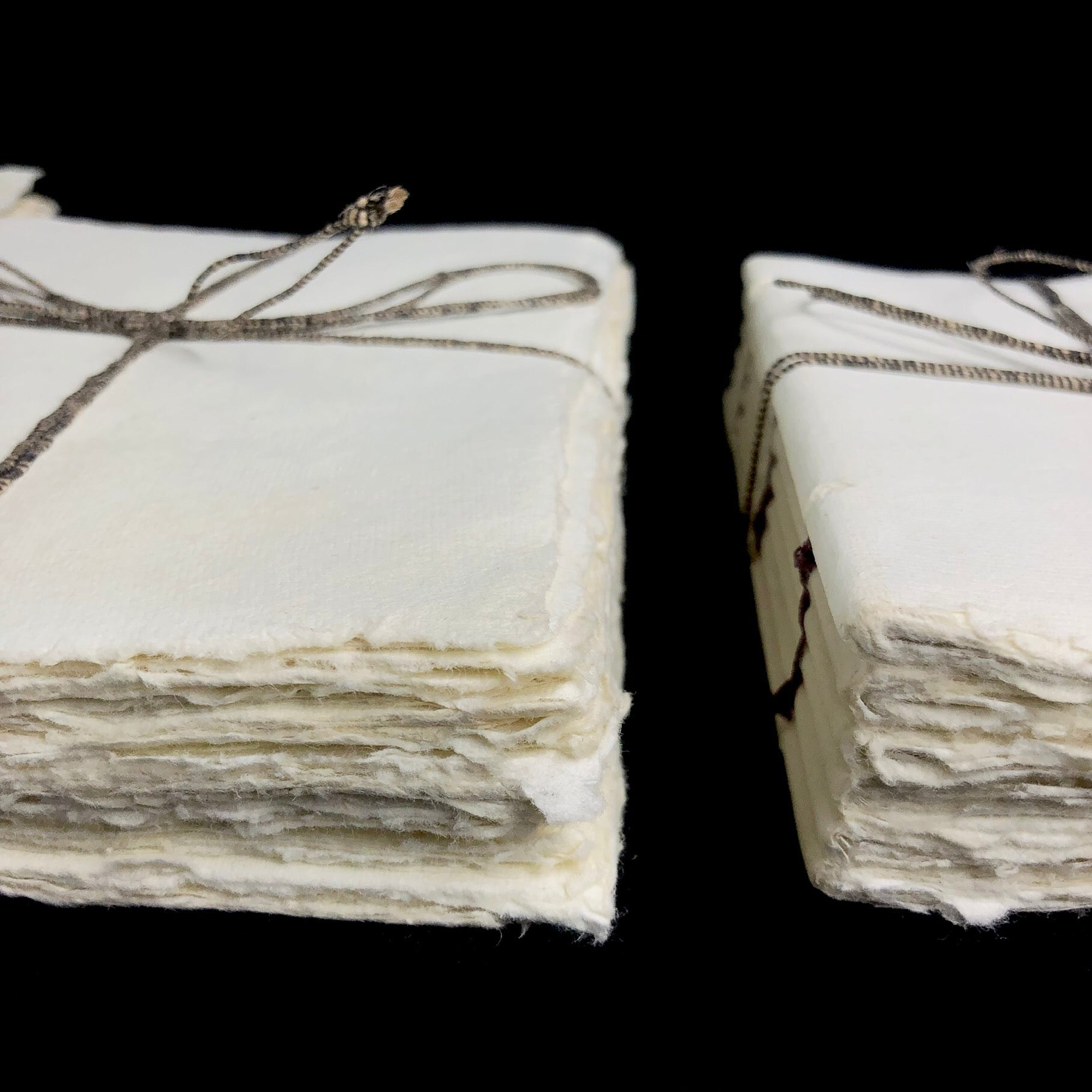 Slide 2 of 4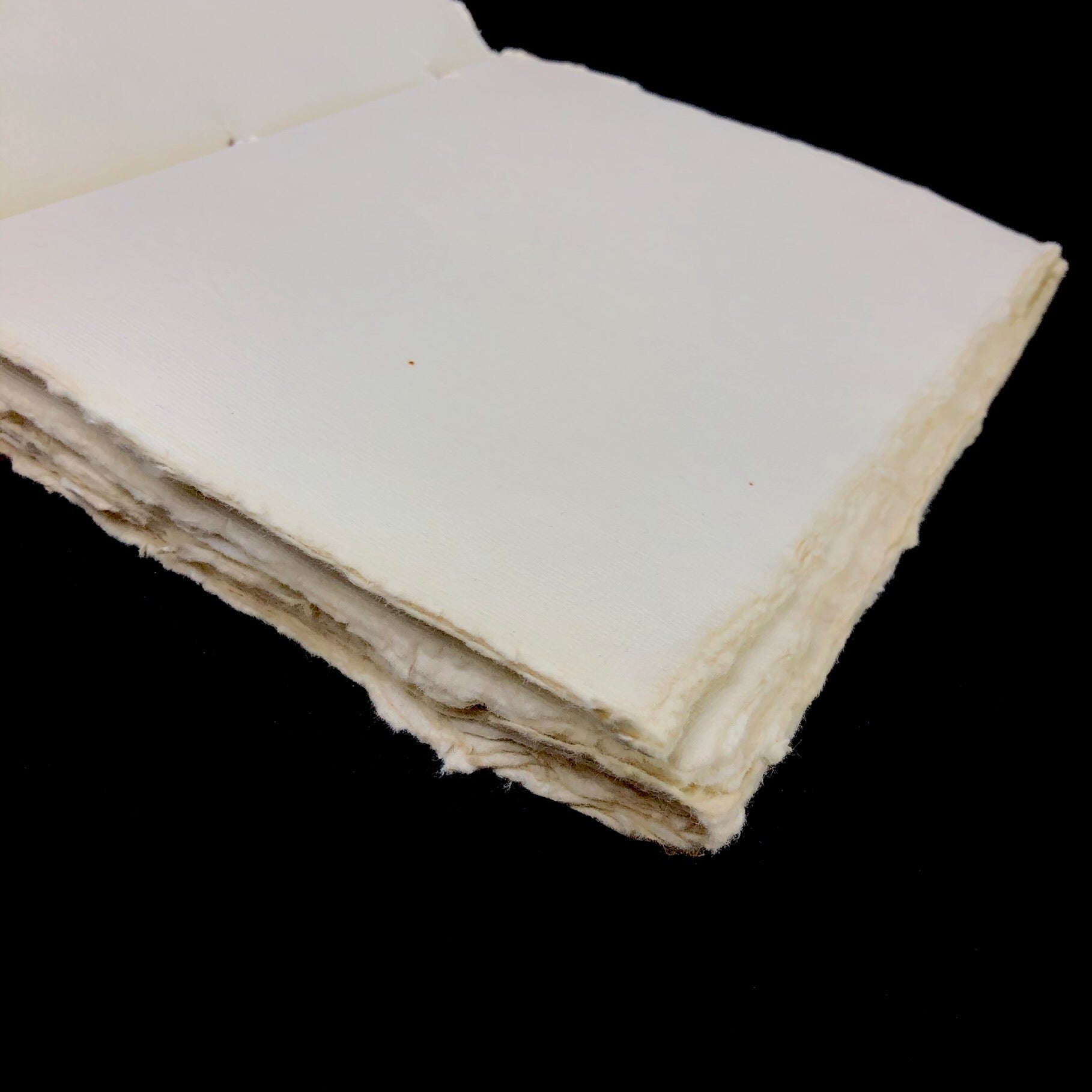 Slide 3 of 4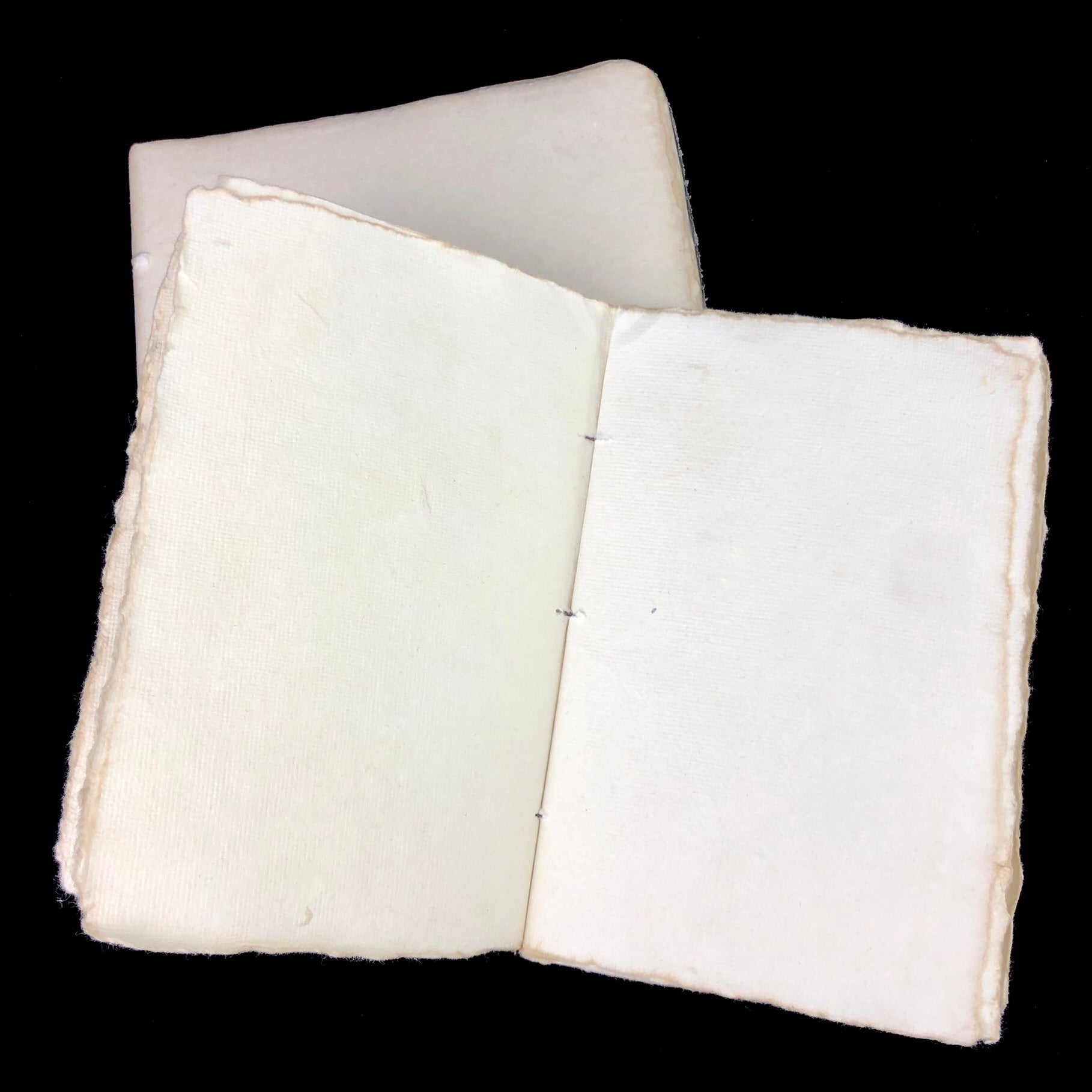 Slide 4 of 4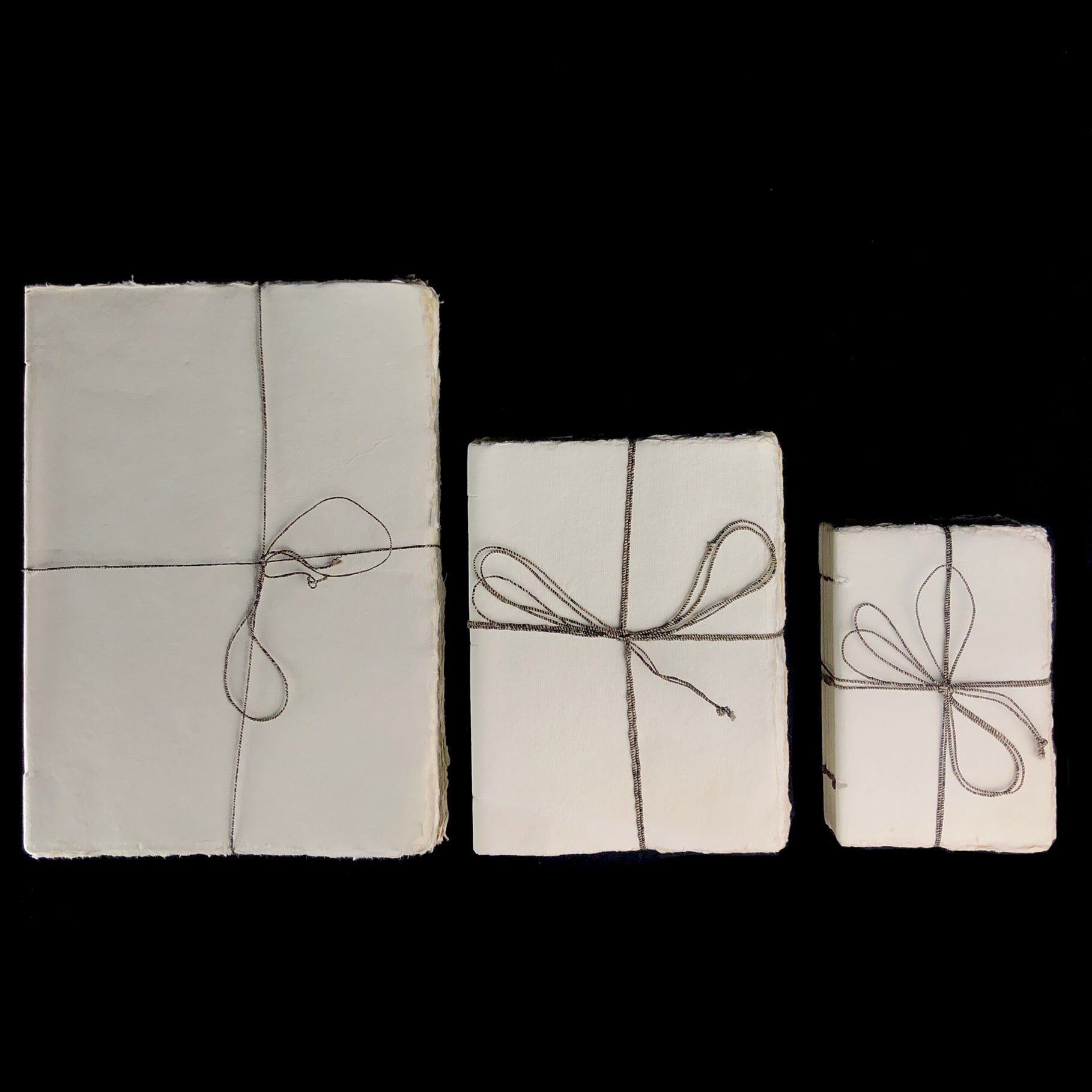 Handmade Paper Notebook
HAND MADE PAPER
192 pages of raw edge, handmade cotton paper with blank front and back covers. Made from recycled clothing salvage.
Small measuring 6.25" tall & 4.25" wide
Medium measuring 8.25" tall & 6.25" wide 
Large measuring 11.5" tall & 8.25" wide SOLD OUT

Popular with painter and calligraphers for its heavy stock, tight fibers and highly absorbent quality.