Slide 1 of 5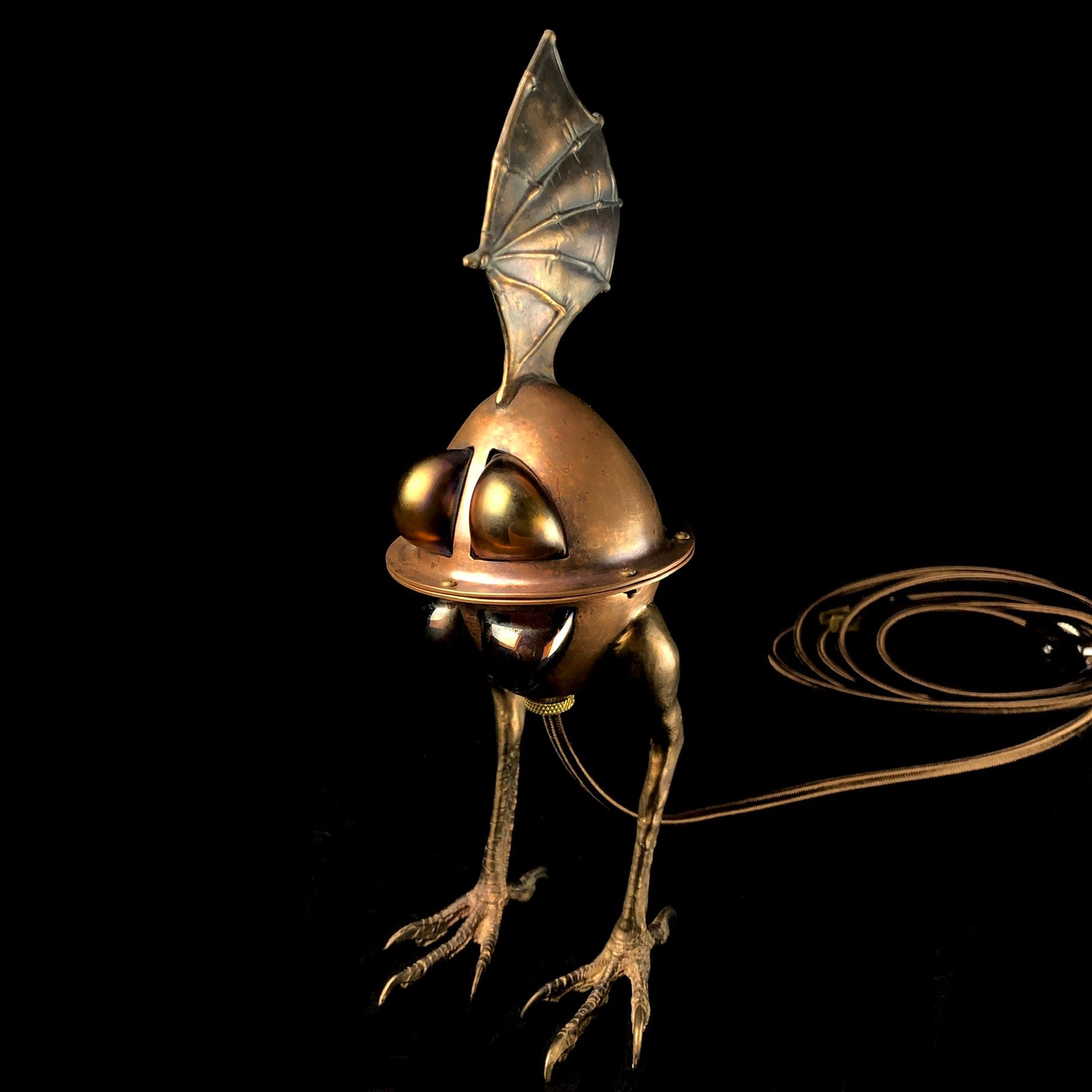 Slide 2 of 5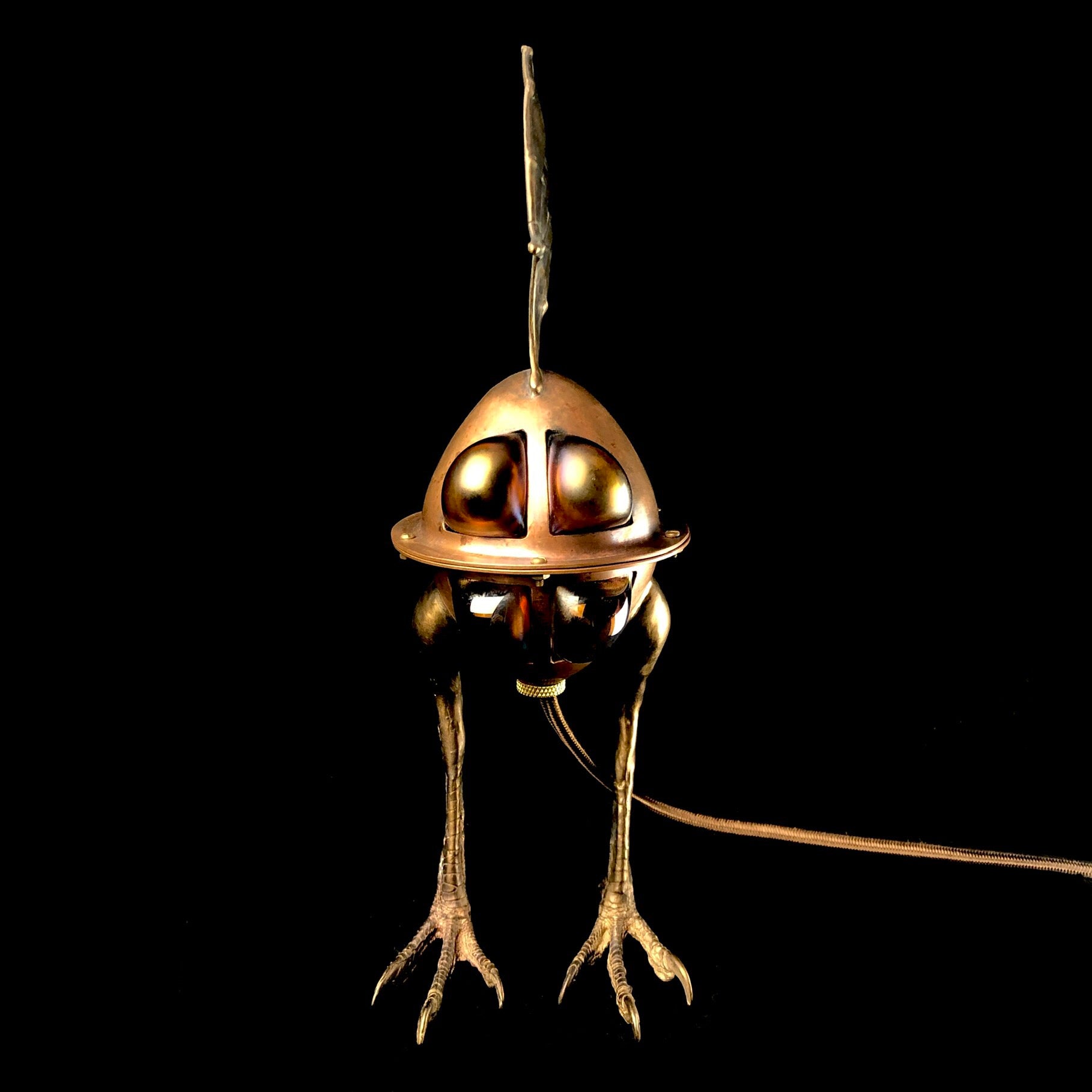 Slide 3 of 5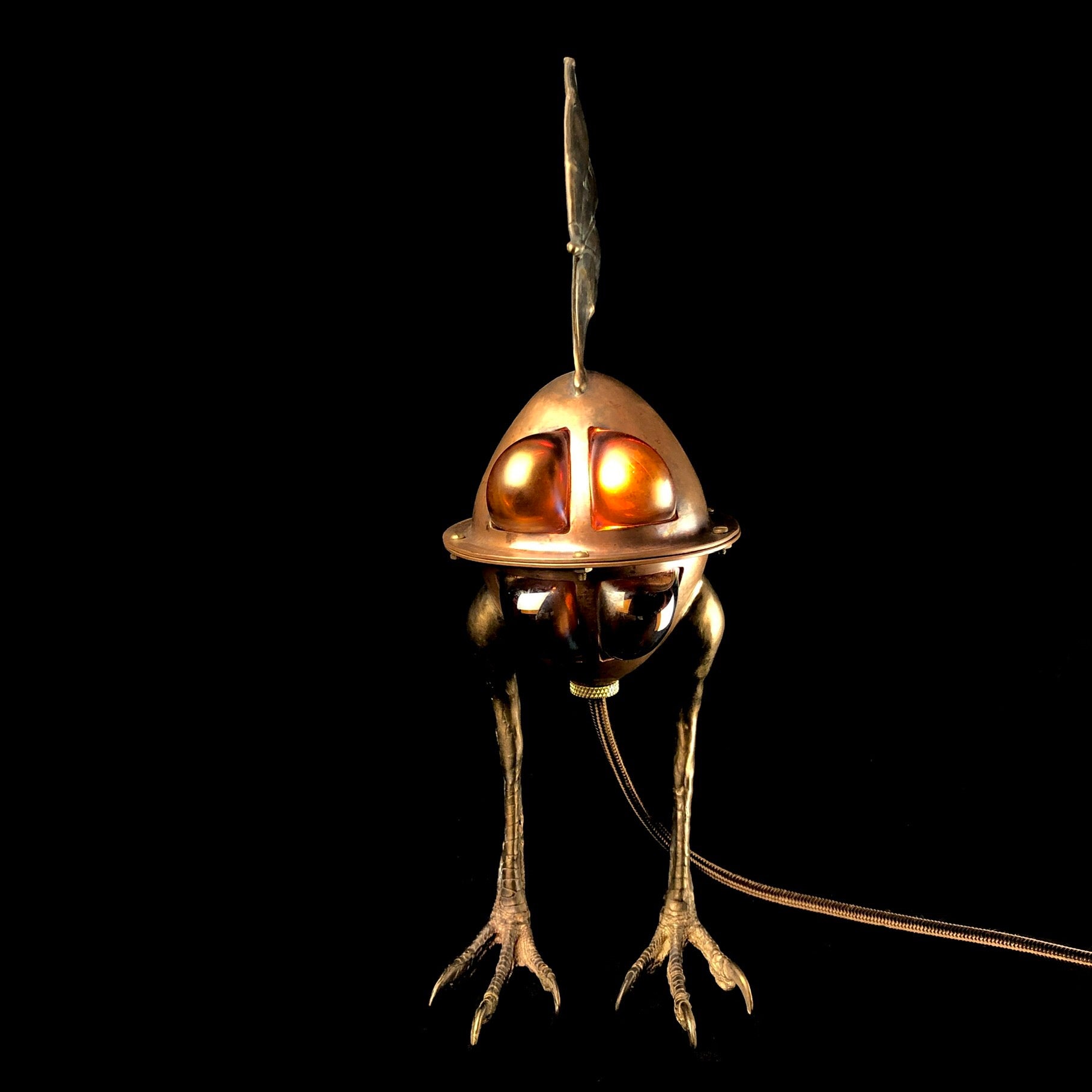 Slide 4 of 5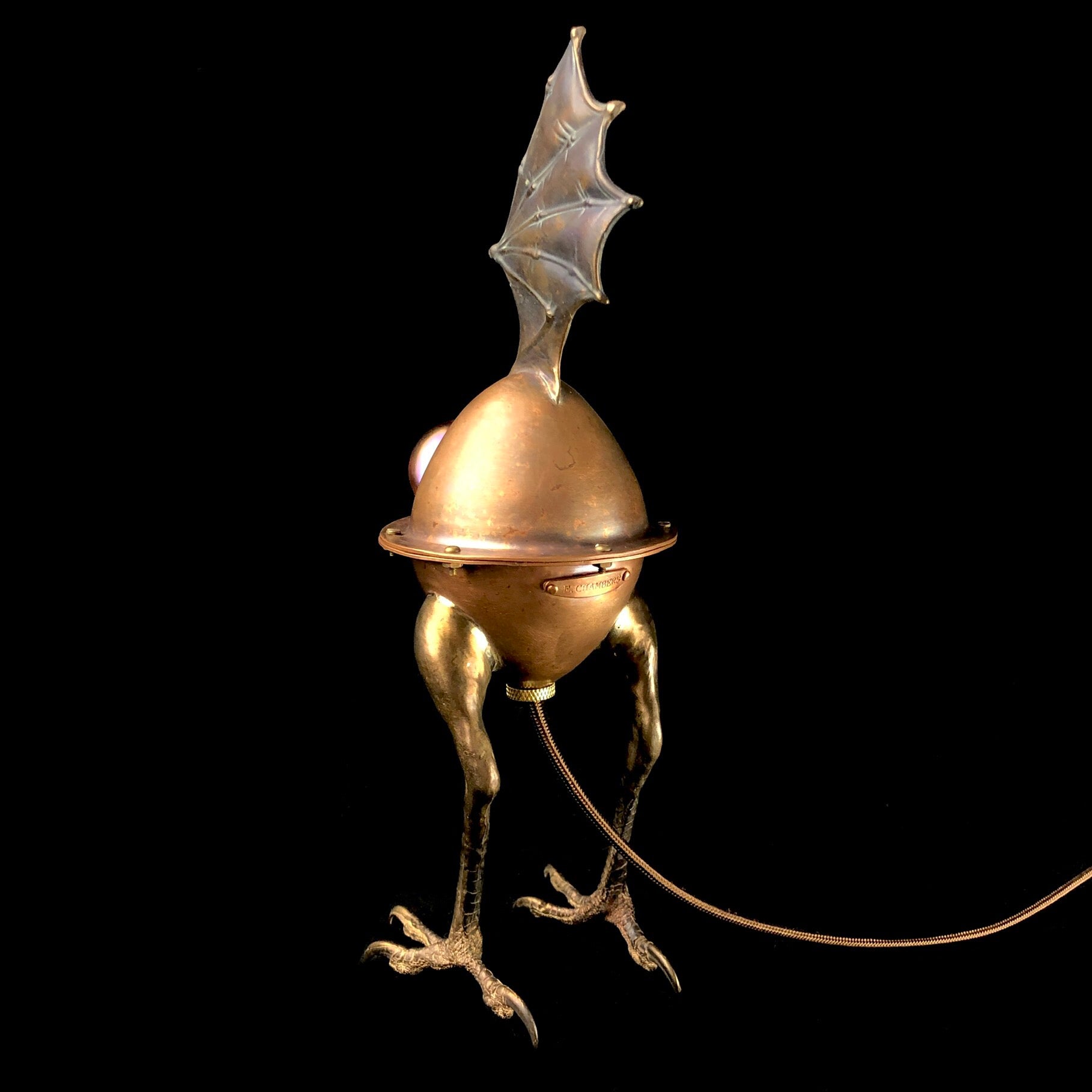 Slide 5 of 5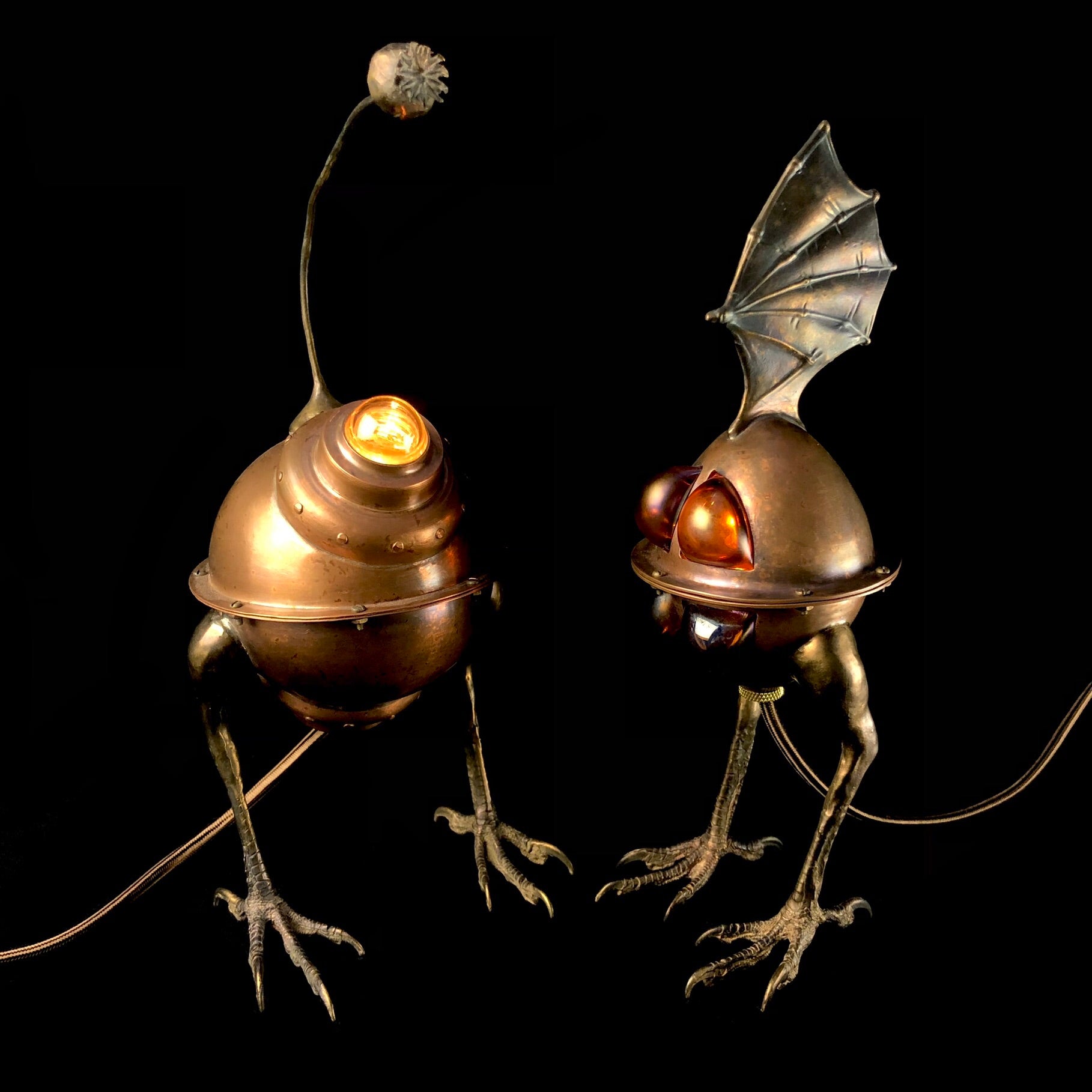 Hawk Bat Lamp
 ABOUT THE PIECE
This desk lamp stands 10" tall & 3.5" wide made from a spun copper body, cast bronze hawk feet and single bat wing perched atop its head. Amber colored blown glass with a purple lustre bulges from the face of this lamp. 120V lightbulb compatible with 7' brown cord with on/off switch.
Some of Evan Chamber's lamp designs are individual, one-of-a-kind and never to be made again, while others are part of a limited numbered run. Lamps that are part of an ongoing collection are stamped with their edition number to keep track of how many have been made. Because Chambers is making each piece by hand, every creature is slightly different from the other in finish, feet/tentacle positioning and will therefor most likely differ slightly from the one you see photographed here.

ABOUT THE ARTIST
Utilizing copper, bronze and glass to create unique lamps, vases and art objects in his local Pasadena hot shop, Evan Chambers references Art Nouveau aesthetics in his contemporary creations.