Slide 1 of 7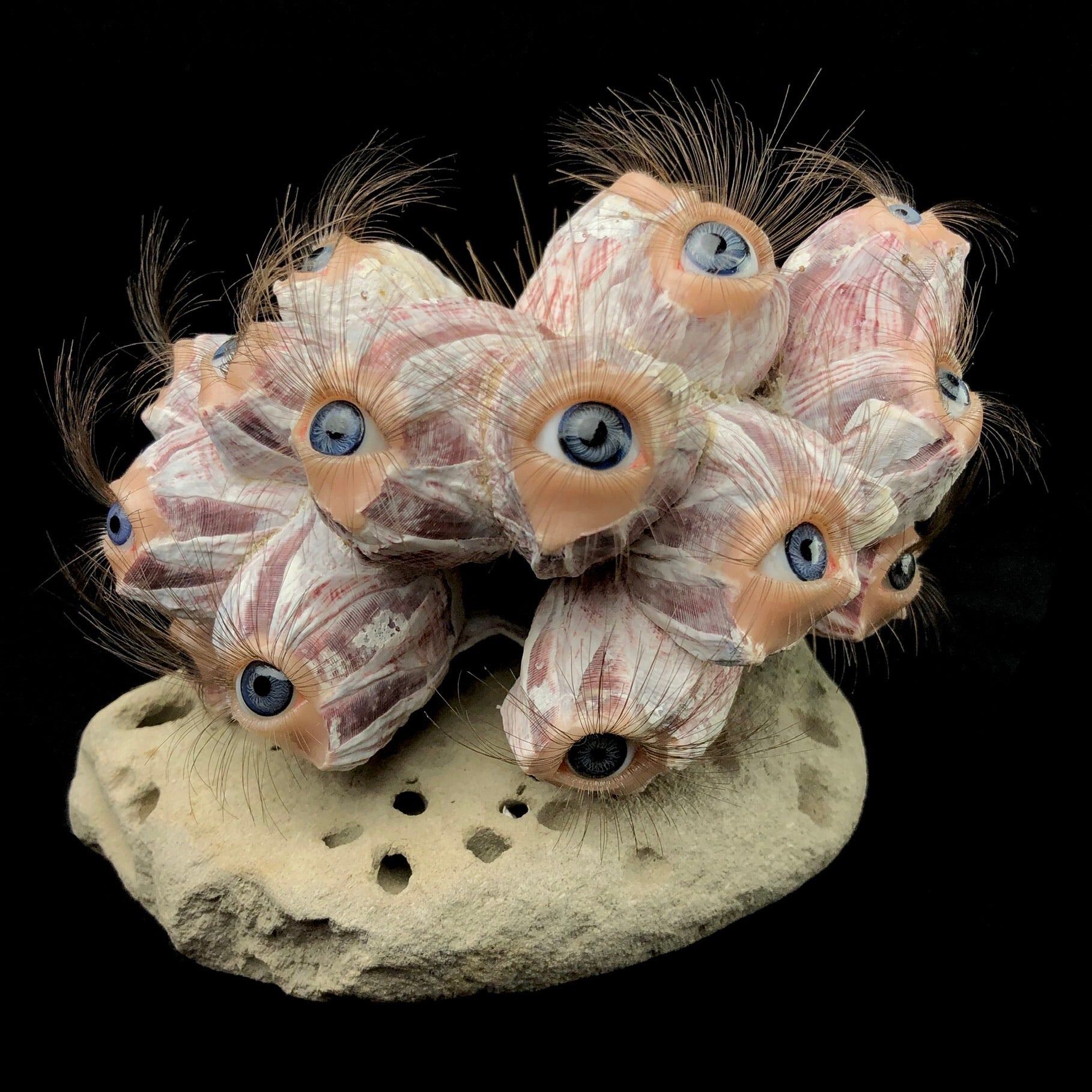 Slide 2 of 7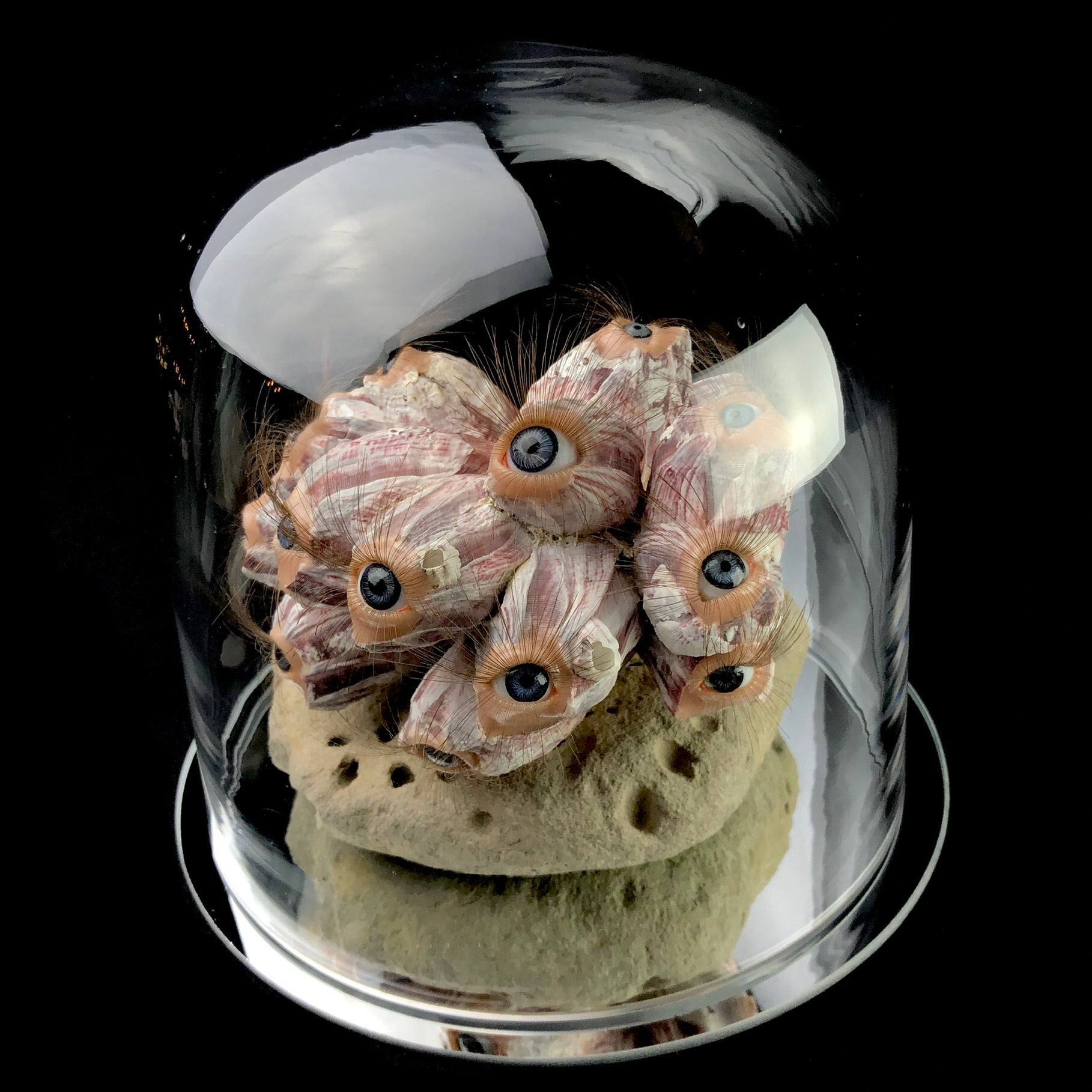 Slide 3 of 7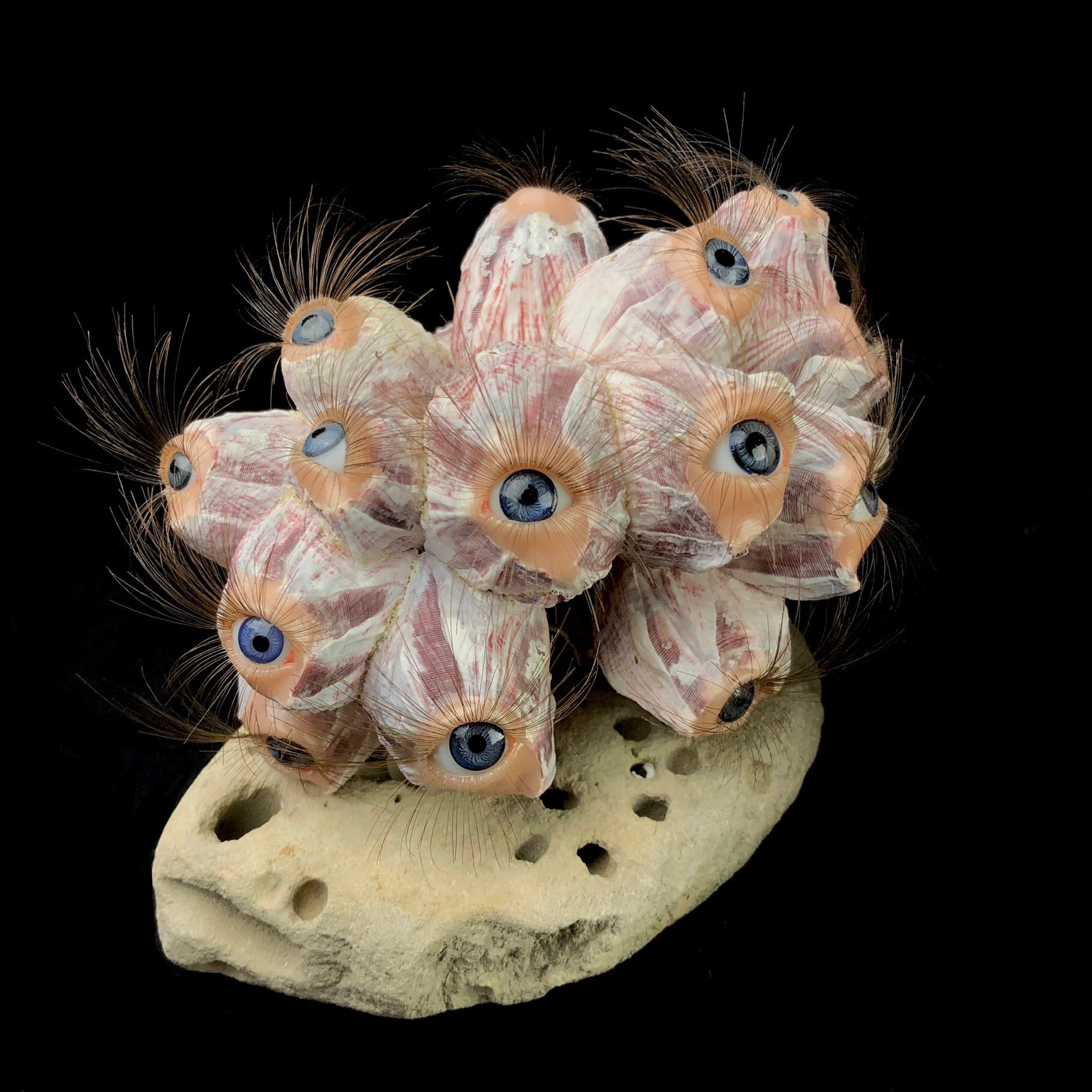 Slide 4 of 7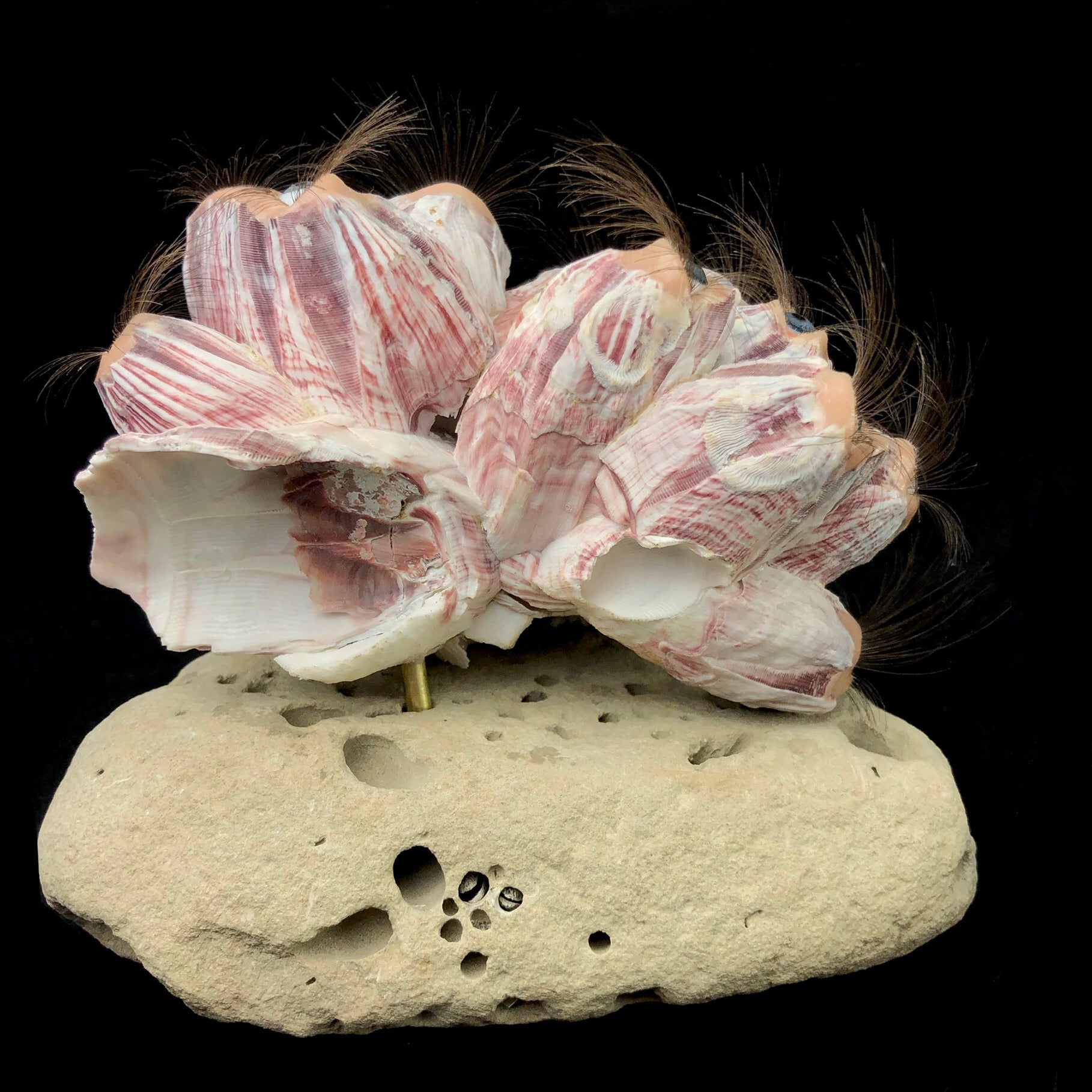 Slide 5 of 7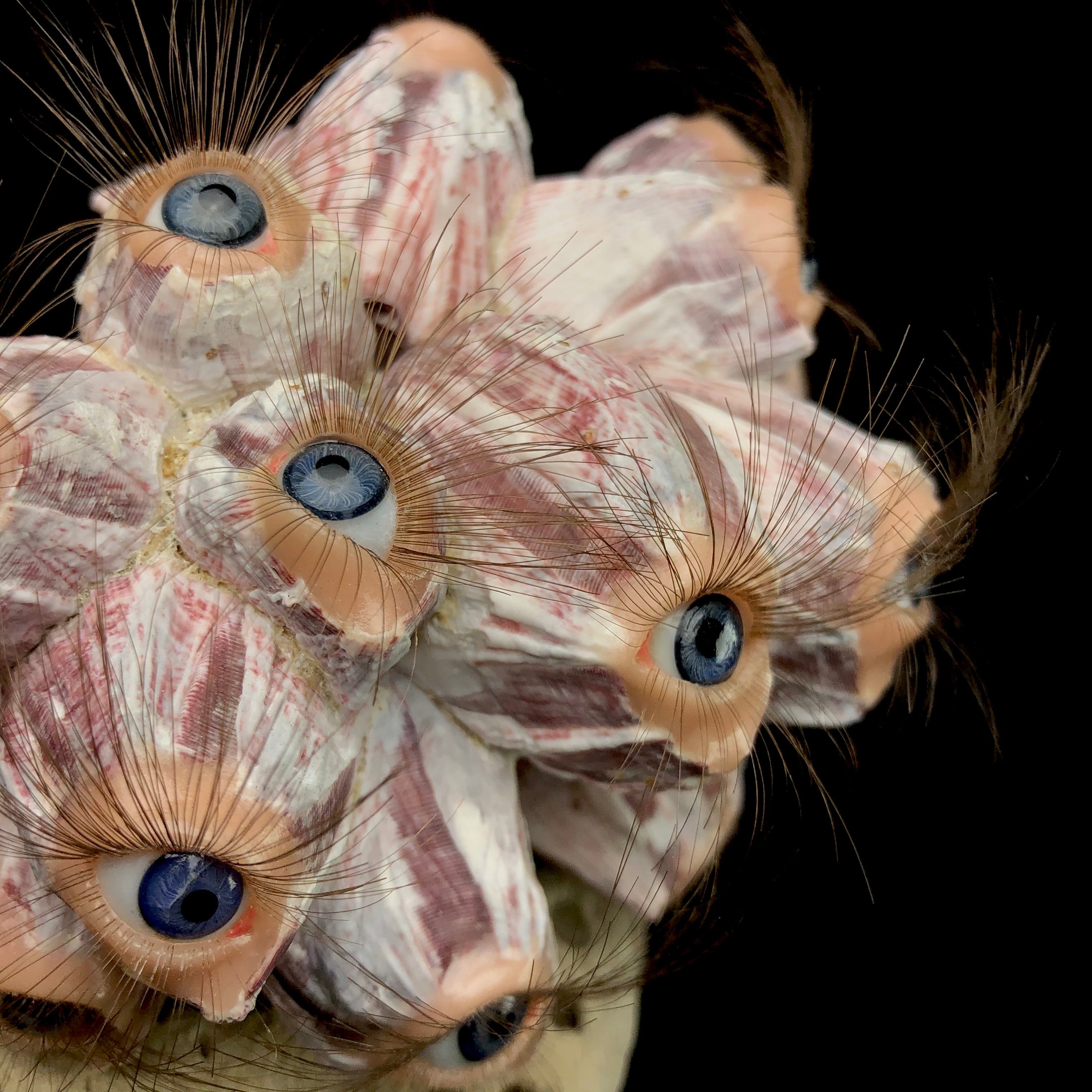 Slide 6 of 7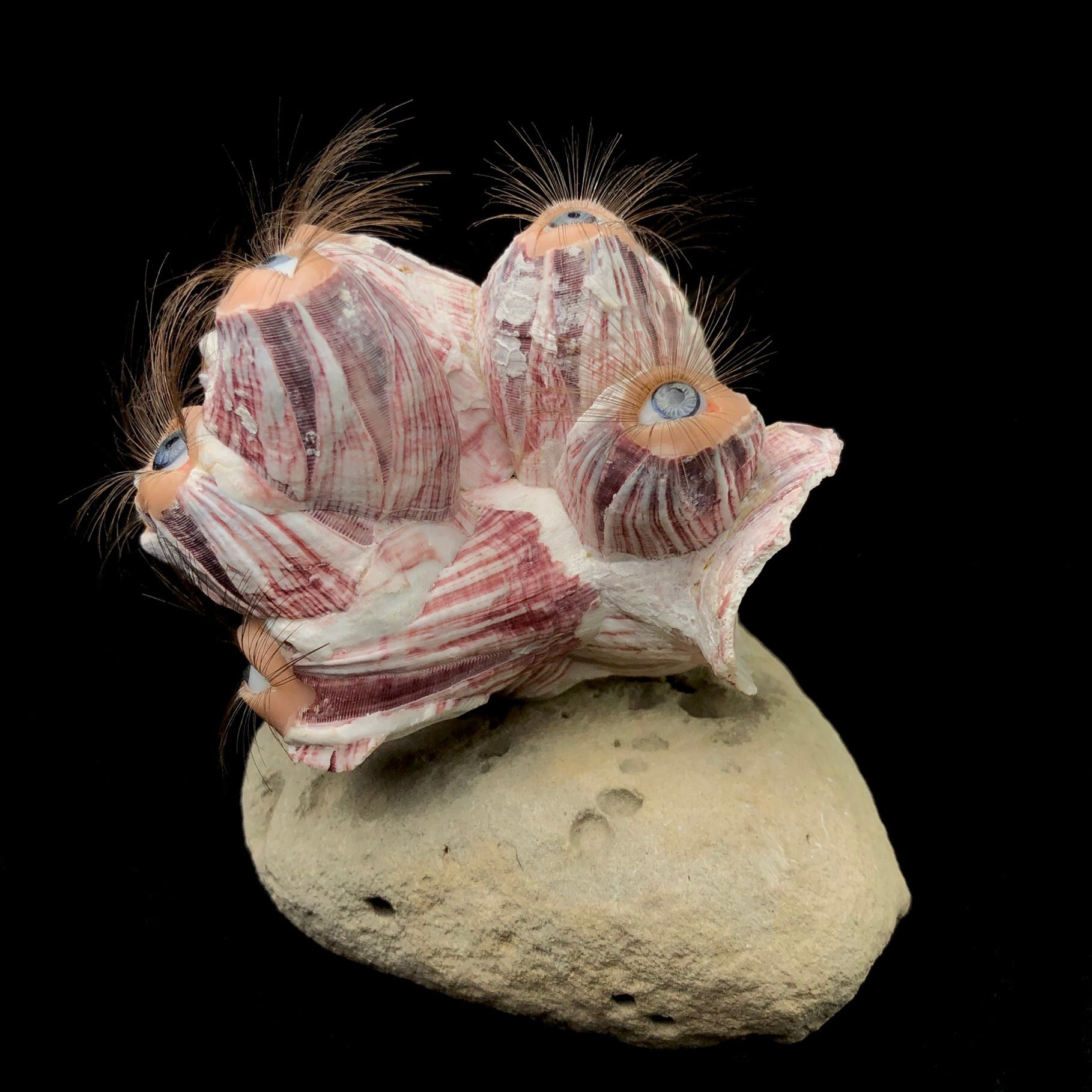 Slide 7 of 7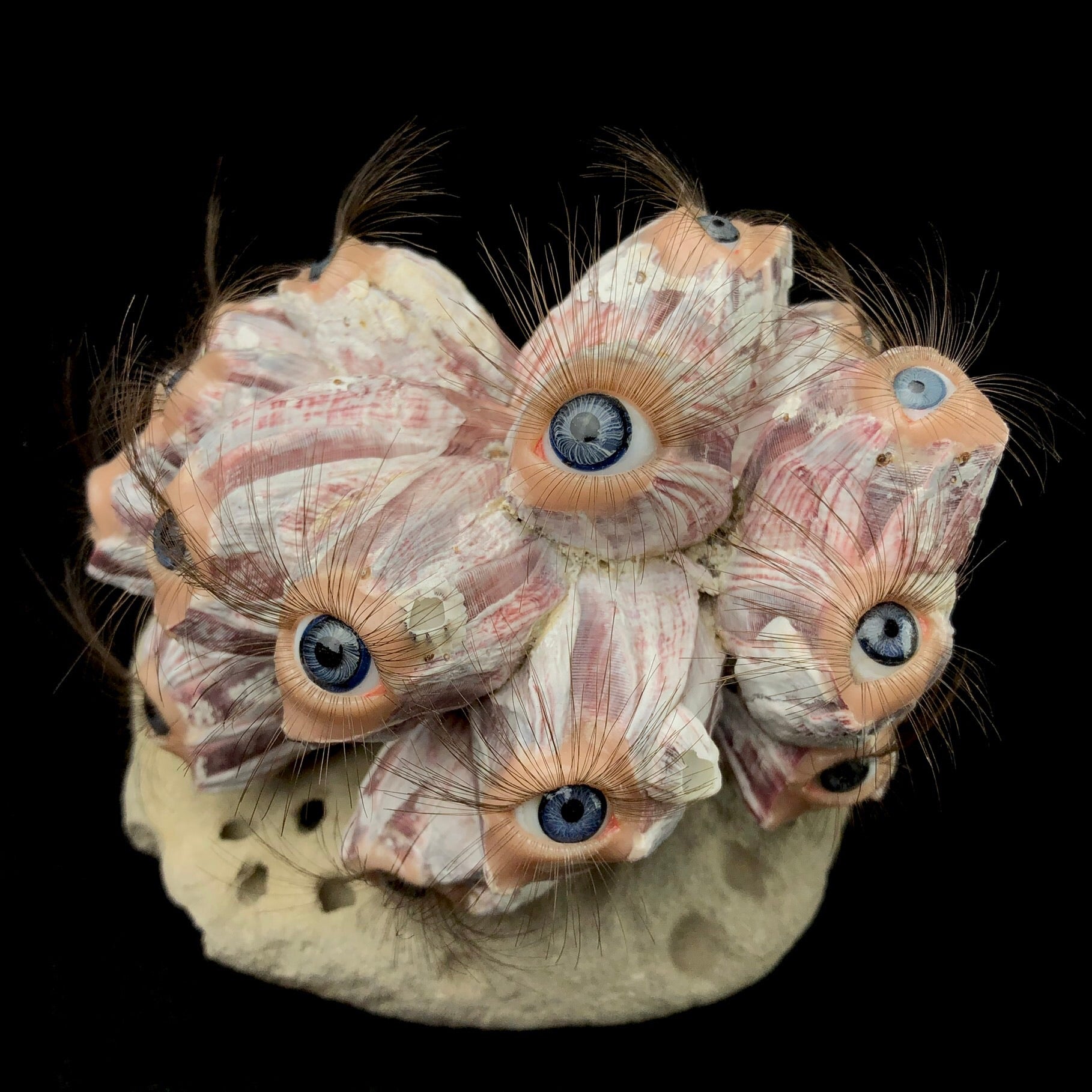 Curious Barnacles
About the Piece
Vintage glass eyes with human hair lashes in found natural barnacle cluster mounted on stone measuring 5.5" tall, 5.5" long and 5.5" wide displayed in 7" tall dome.
One of Bene's larger sculptures, this piece is unique to her collection and one-of-a-kind.
About the Artist

On top of making unsettling objects made up of teeth, shells, eggs, eyes, and human hair, Kelley Benes is also a practicing illustrator, mixed media artist, and taxidermist.