Slide 1 of 3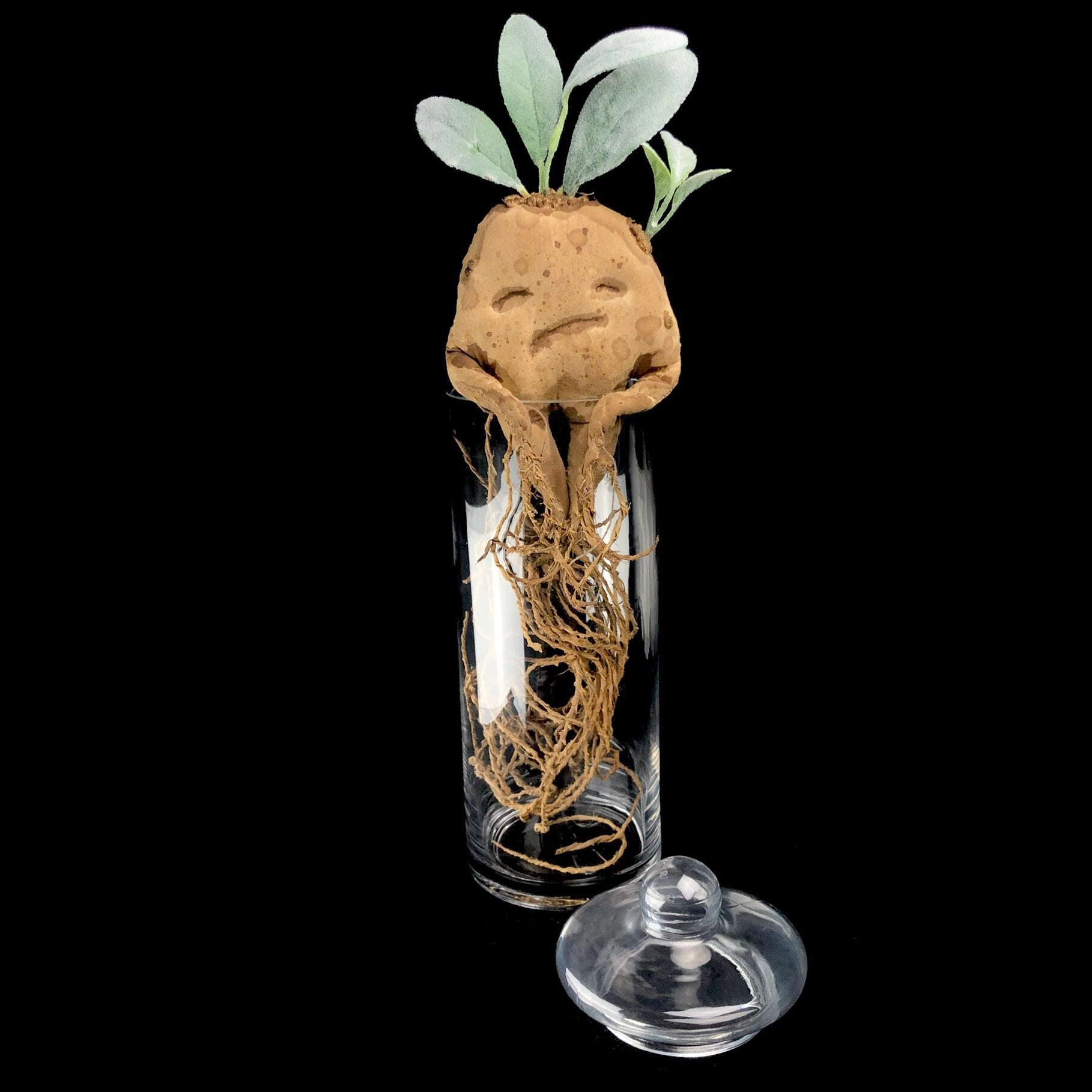 Slide 2 of 3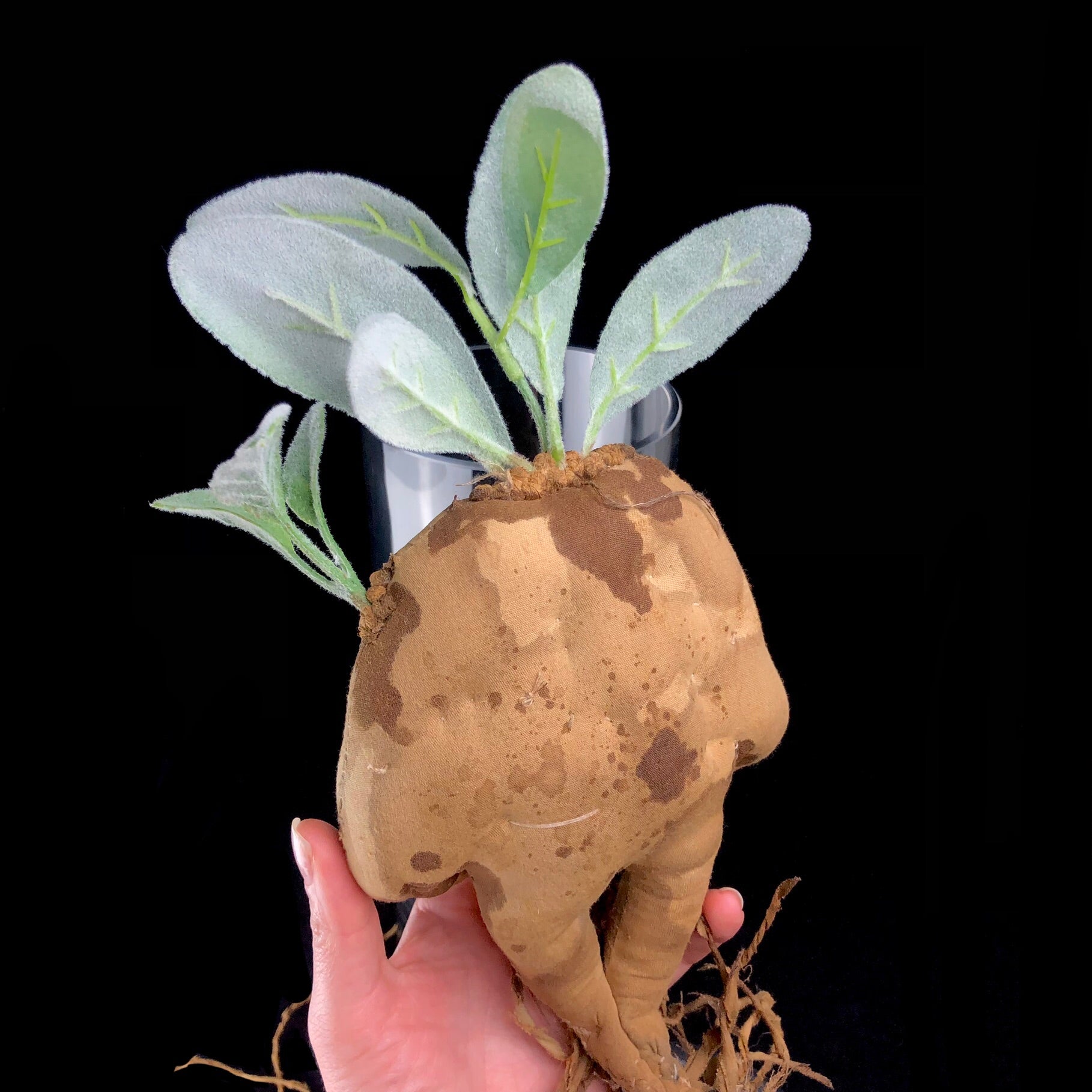 Slide 3 of 3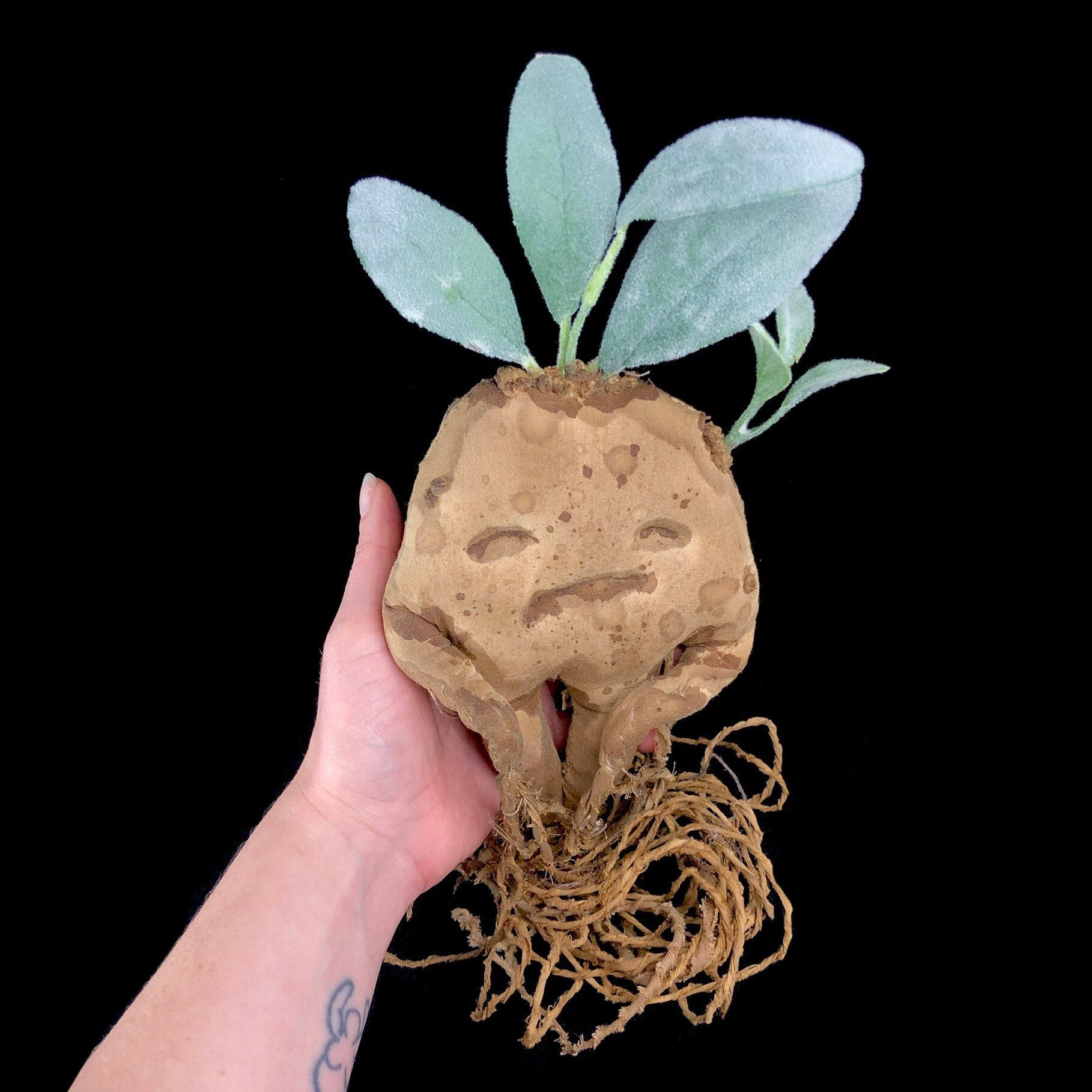 Mandrake 3
About the Piece
Submerge yourself in the magical world of nature and textiles, these magical cloth sculpted mandrake specimens are screaming....to be adopted!
Hand stitched and one-of-a-kind, each unique piece comes in a 4.5" wide & 14.5" glass vessel with lid and can be removed and displayed outside its enclosure. The brown heavy fabric from which this piece was made has been colored with natural dye and the light green foliage sprouting from the head, a lifelike reproduction of plant matter.
About the Artist
Never giving up on the magic of imagination found during childhood, the art of Rooted and Stitched endeavors to keep the doors to creativity swung wide open by fabricating the creatures that dreams are made of...