Slide 1 of 1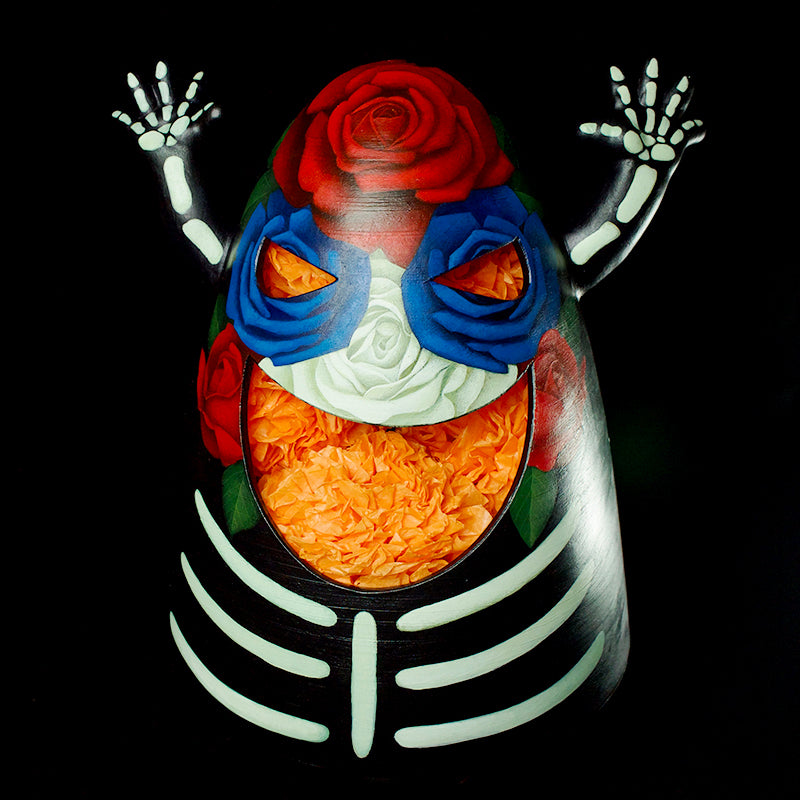 Don't Hide In The Bushes
Title: Don't Hide In The Bushes
Artist: Gustavo Rimada
Date: 2021
Materials: Acrylic Paint & Paper Tissue on Ceramic.
Tabletop Incense Burner or Tea Light Holder measuring 12.5" tall & 9.5" across.
About the Artist:
Gustavo is a Mexican artist , born in Torreón Coahuila MX  and raised in Southern California . He is highly influenced by Mexican artist such as Frida Kahlo , Diego Rivera and Jorge Gonzales Camarena. He draws inspiration from the colors and folk stories of his Mexican culture.