Slide 1 of 3
Slide 2 of 3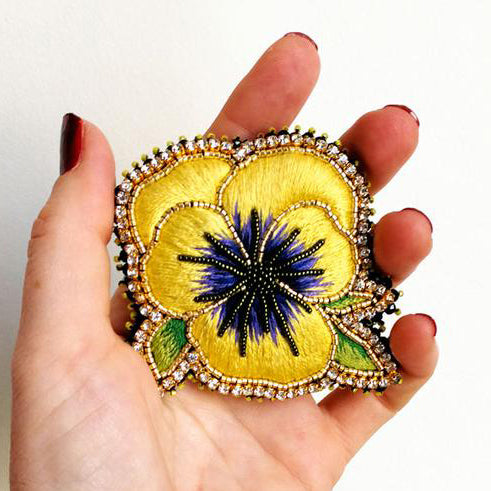 Slide 3 of 3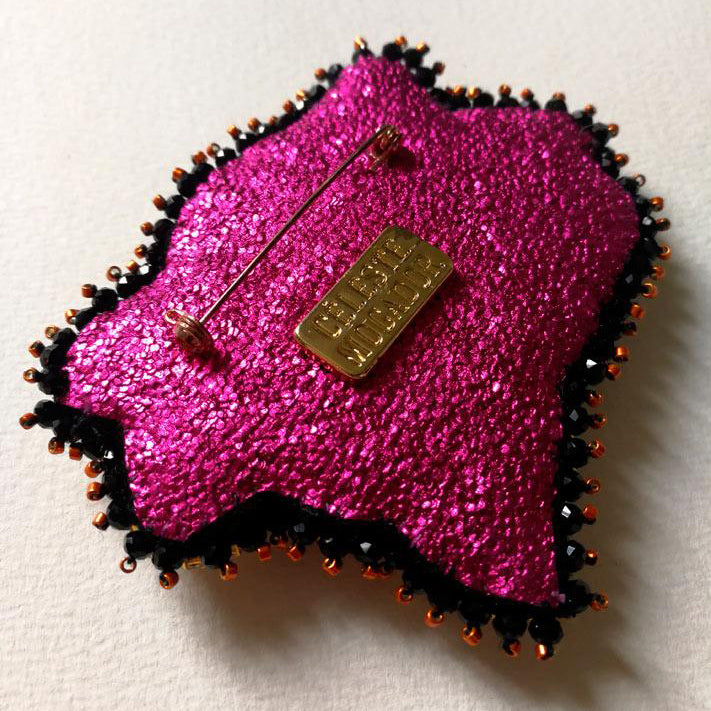 Pansy Flower Brooch
About the Piece
Crystal beaded pansy brooch measuring 3" by 3.25" handmade of silk thread from Au Ver a soie, founded in Paris in 1820, and Miyuki glass bead accents.
The name Pansy comes from the French word "pensee", meaning thought or remembrance. It is given as a token of such.
About the Artist
Born in Carhaix in the heart of Brittany, Pascale Nivet Bernetière lives and works in Rennes embroidering her unique accessories by hand. Along with her husband and business partner Fabrice, she travels through dedicated salons to meet her enthusiasts and spread the magic of her creations worldwide. Who is Celeste Mogador...