Slide 1 of 2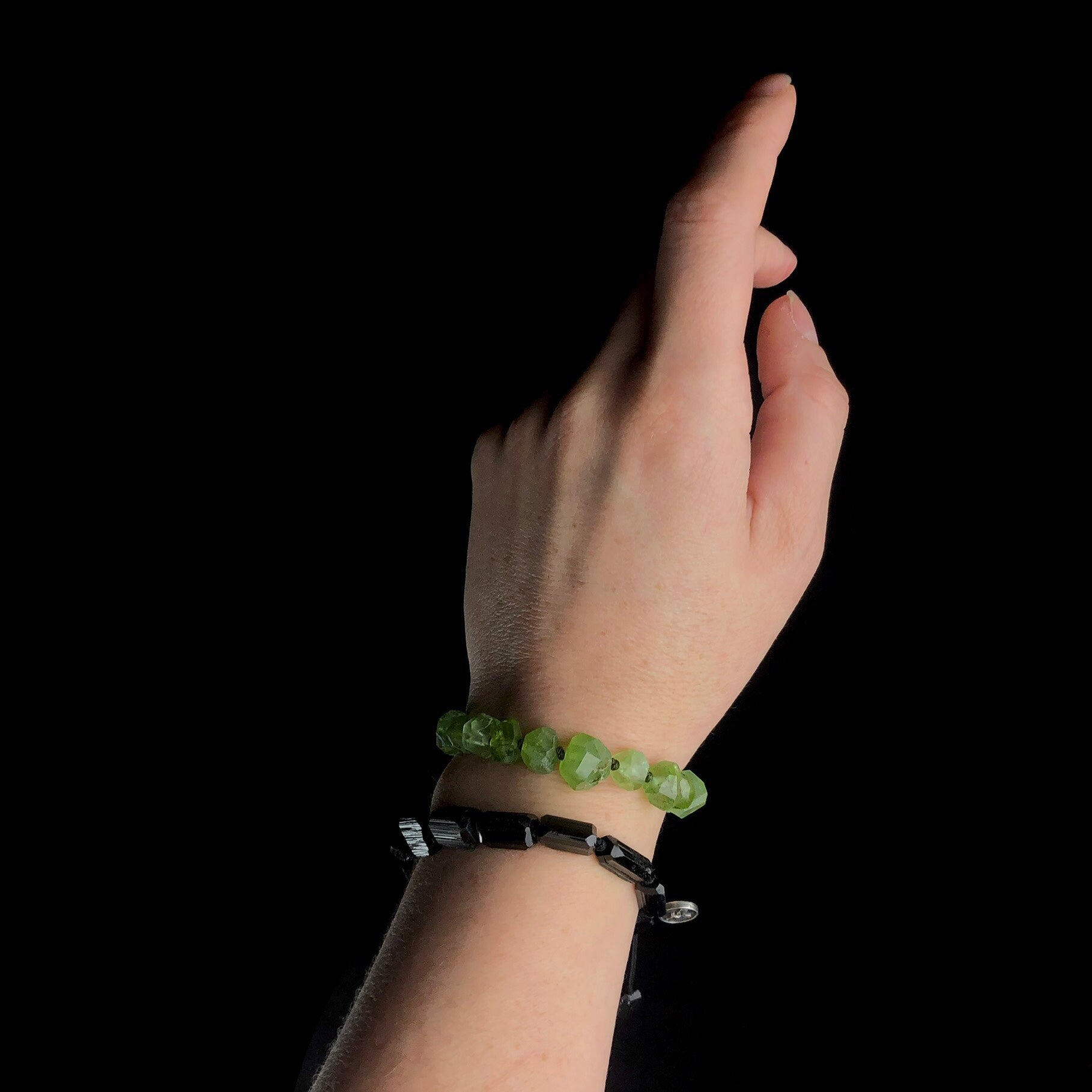 Slide 2 of 2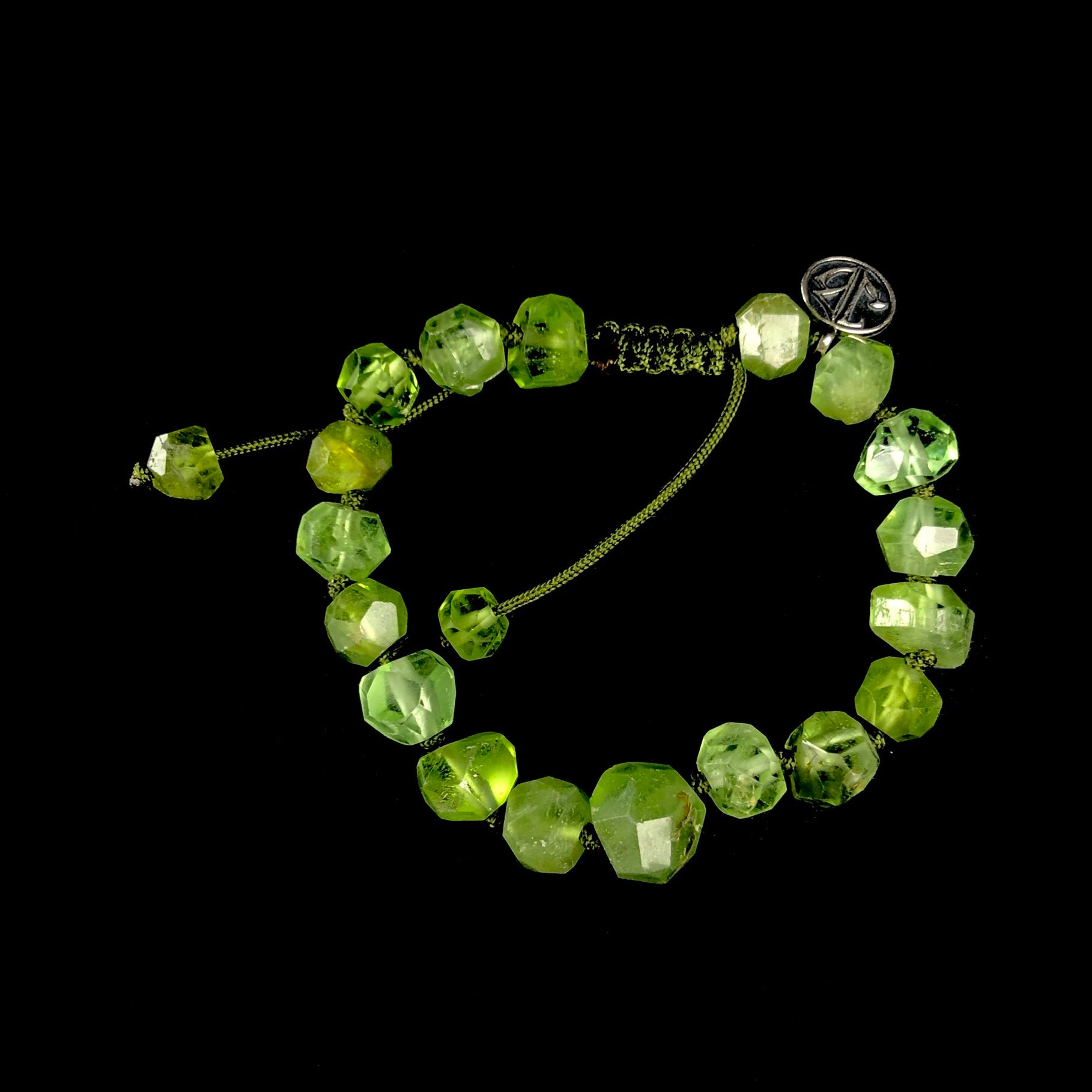 Peridot Stone Bracelet
About the Piece
Asymmetrically cut natural colored peridot crystal beads on a durable cord bracelet with adjustable knotted closer that fits any wrist size.
About the stone properties: Like sunshine on a spring day! It is said that the peridot crystal can assist one in having the courage to act out their heart's desires. In ancient times, it was seen as a symbol of the sun and associated with wealth, prosperity and royalty. It is estimated that Egyptians made peridot beads as long as 2,500 years ago. 
Found in Pakistan, Burma, Australia, Brazil and South Africa.
About the Artist
The jewelry of Joseph Brooks embodies sensuality and strength, handcraft to accentuate the raw beauty of the stones. With an interest in only naturally colored stones and their properties, Joseph crates every piece to highlight the true essence and brilliance of each handpicked stone and provides each with a metaphysical description of the energies imparted to its wearer.