Slide 1 of 4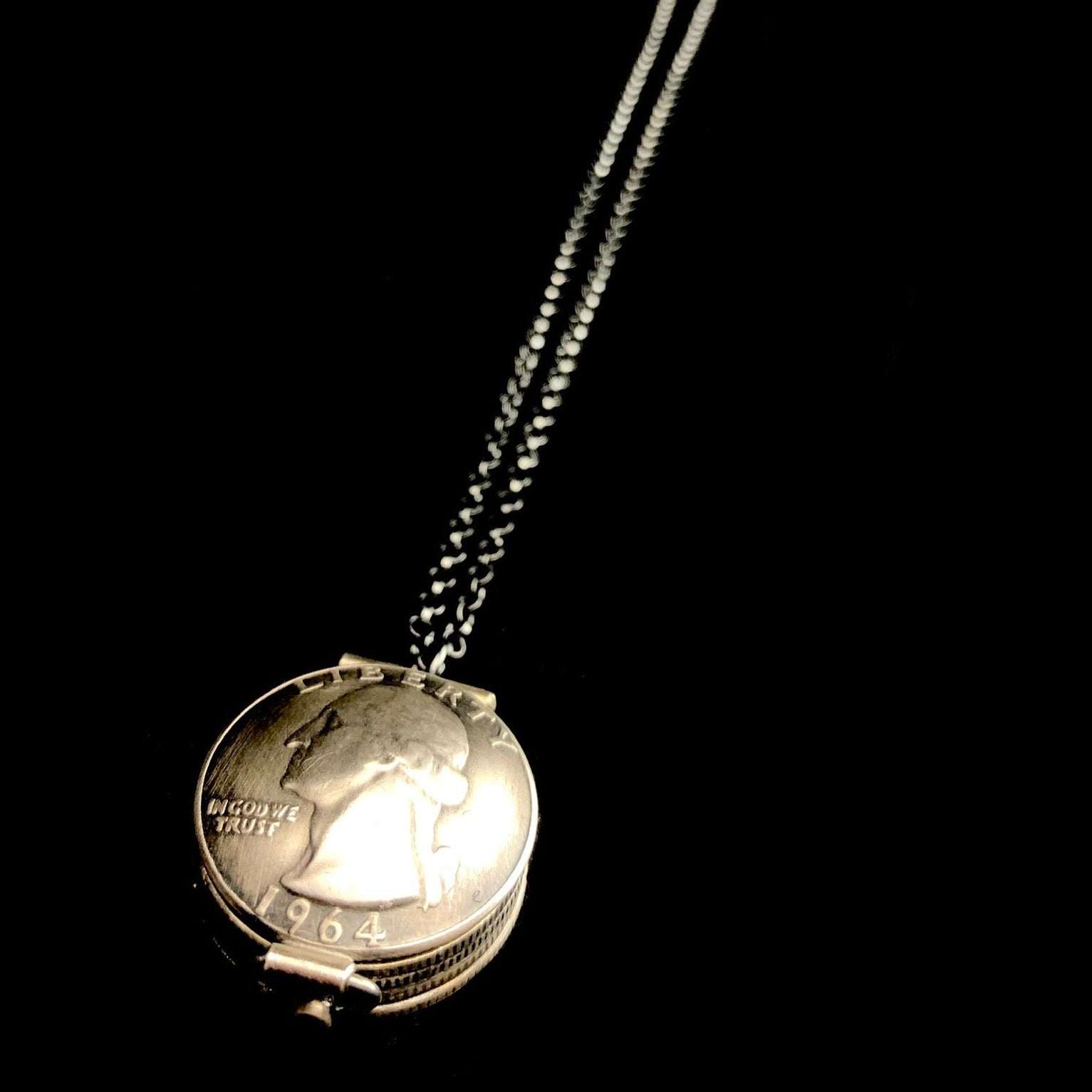 Slide 2 of 4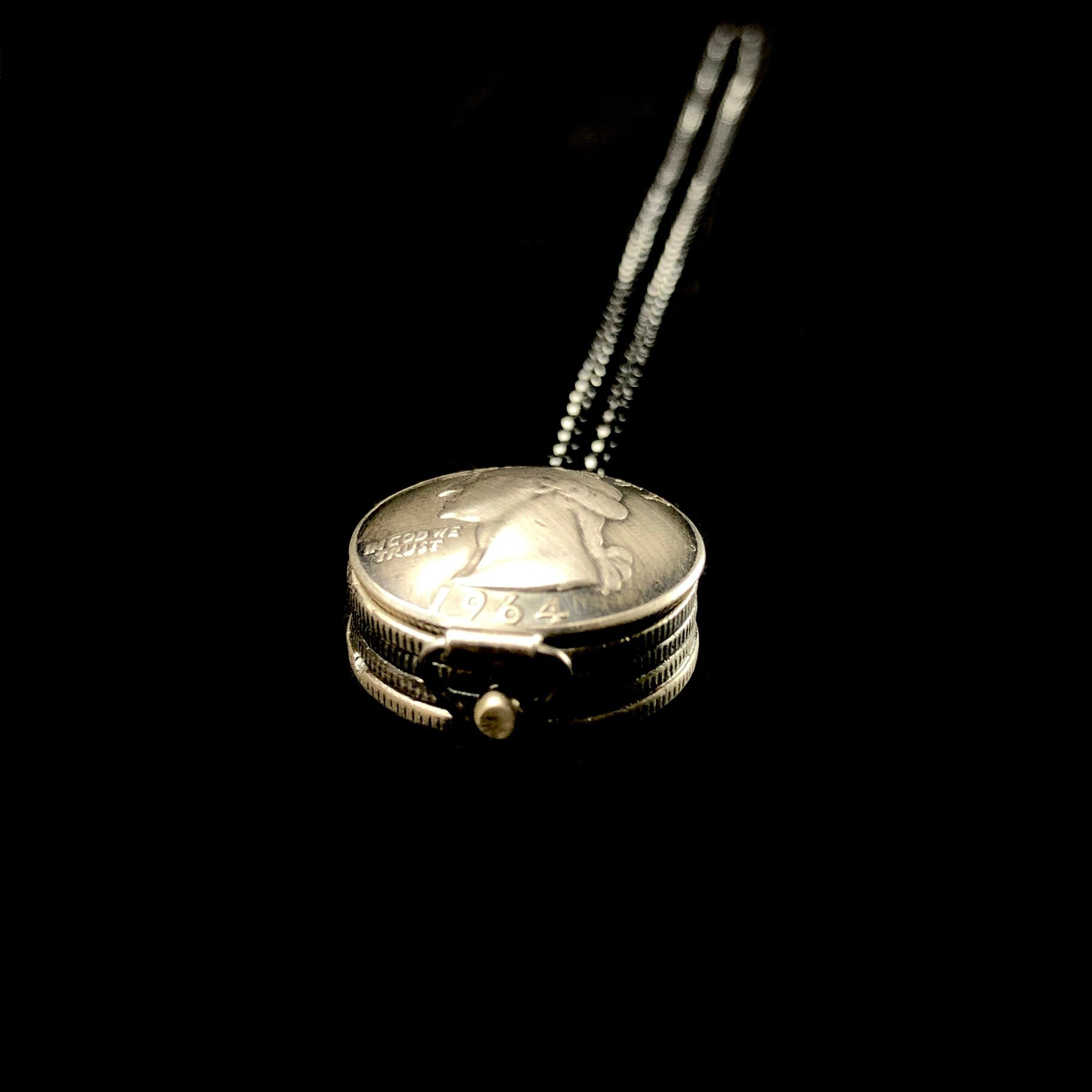 Slide 3 of 4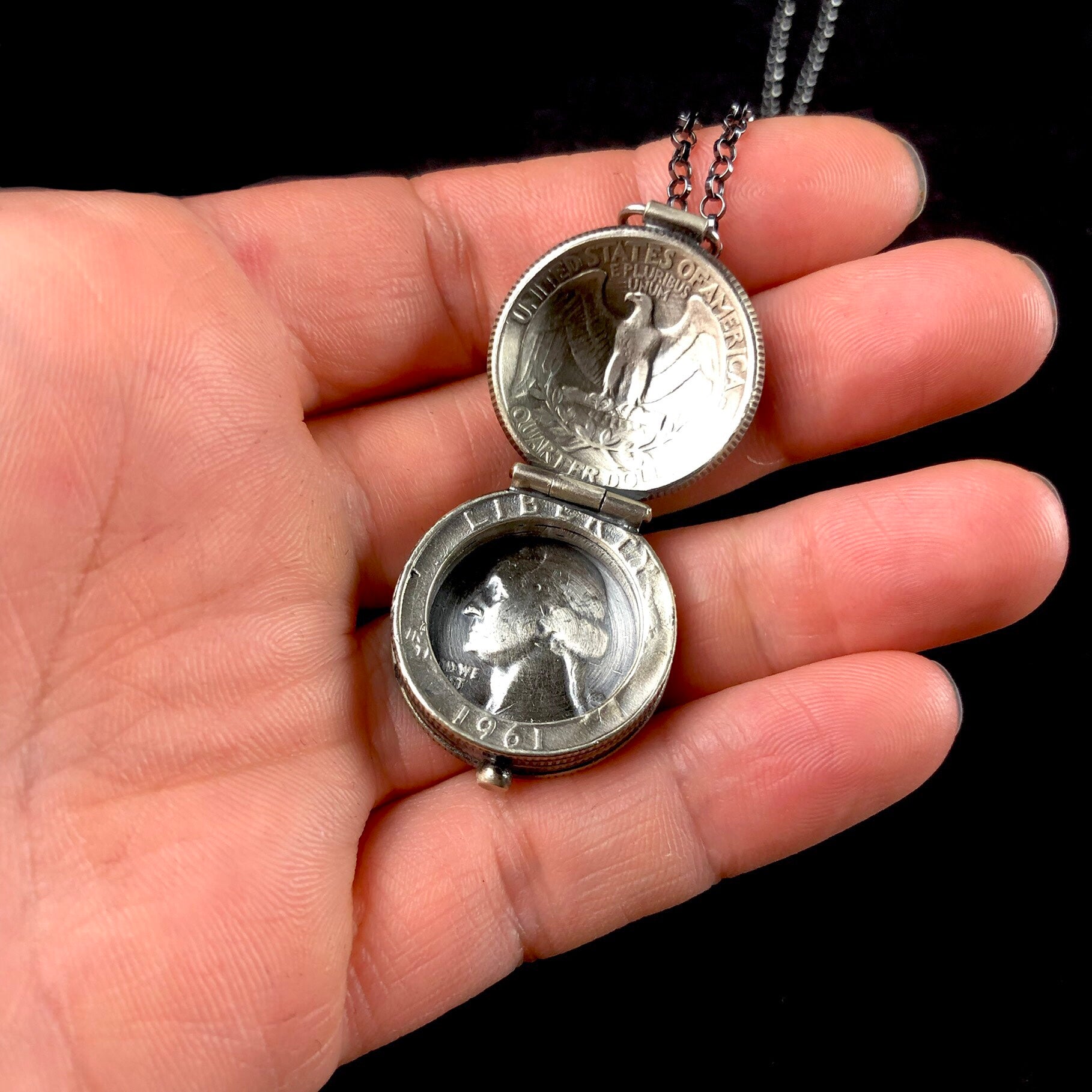 Slide 4 of 4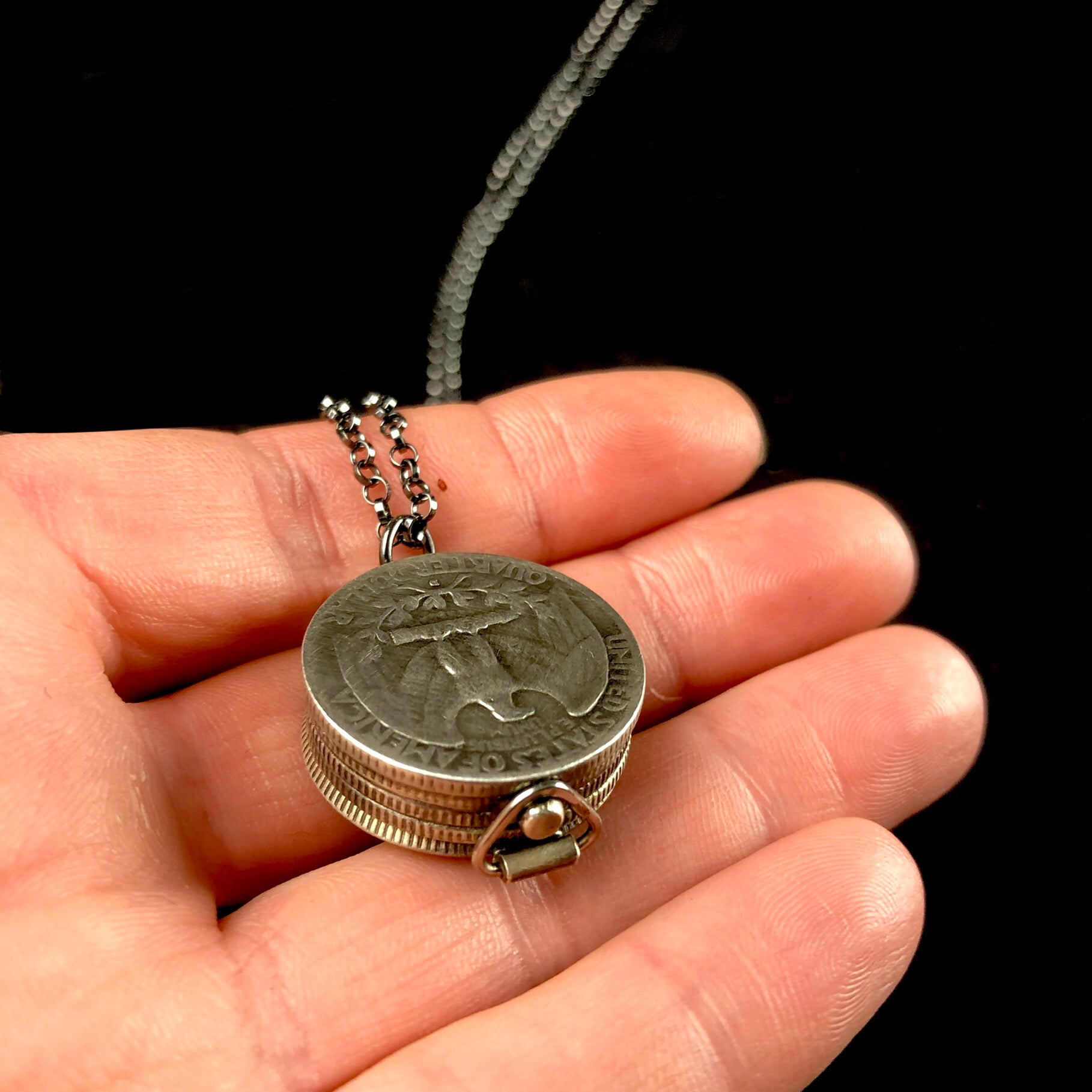 Quarter Locket Necklace
About the Piece
This 1" pendant is made from authentic George Washington silver quarters, twenty-five-cent coins, which were struck by the United States Mint. In the spirit of an antique cameo locket, this latching locket hangs on a strong, patinated sterling silver chain measuring 32" in length. 
Quarters minted prior to the year 1965 are solid silver.

ABOUT THE ARTIST
As a contemporary artist, Stacey Lee Webber cherishes working with found materials whose history is physically evident. Her work is often described as meticulous, pushing everyday recognizable objects to the point of unidentifiability. She makes every piece by hand in her Philadelphia based studio.