Slide 1 of 2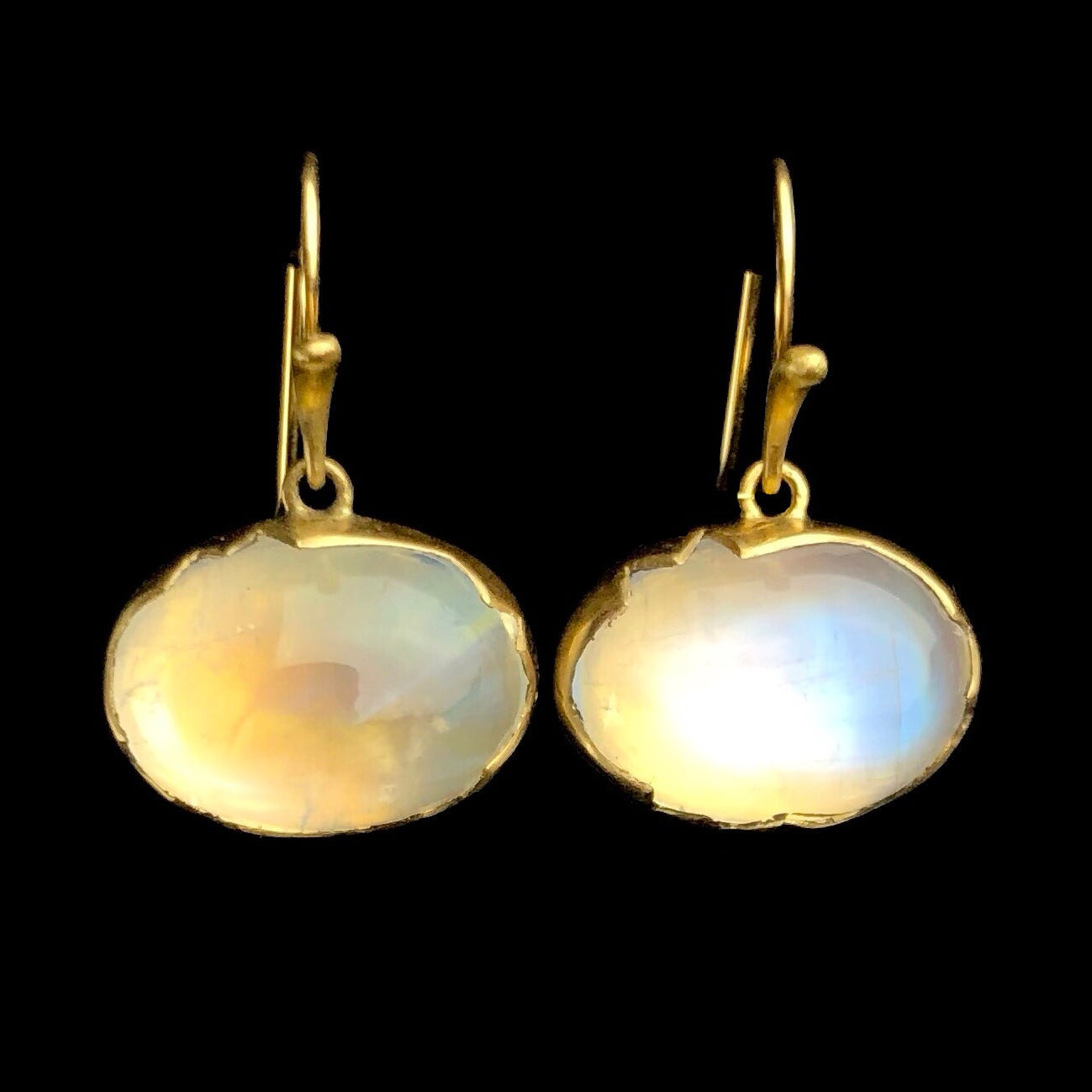 Slide 2 of 2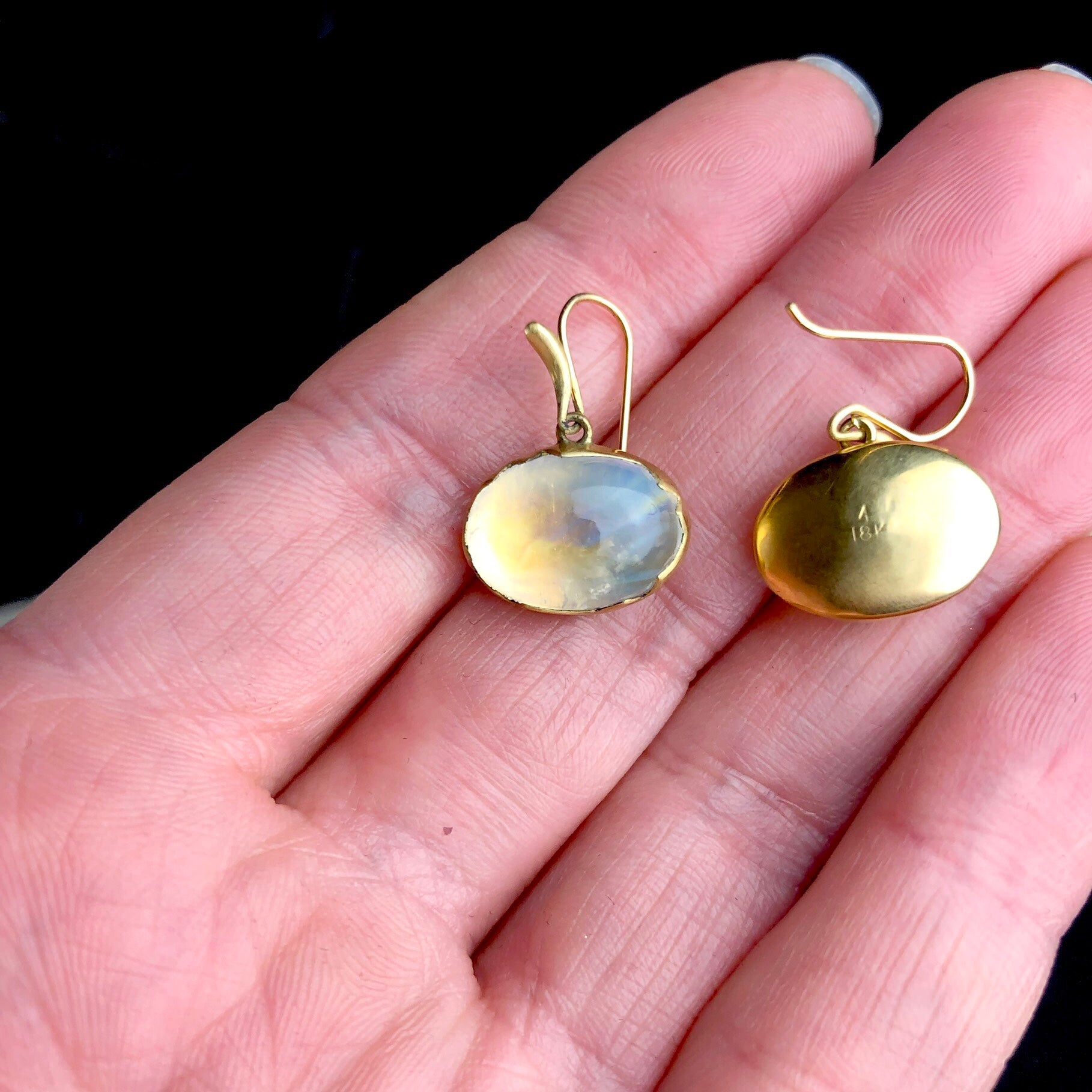 Rainbow Moonstone Eggshell Earrings
Rainbow Moonstone Eggshell Earrings
About the Piece
Oval moonstone earrings with 18k gold settings and earring hooks hanging 1" long when worn. 
A luminescent flash of light blue appears while these opaque rainbow moonstones are in motion. The smooth cabochon surface of the stone looks to be pushing though the "eggshell" design of the setting with a solid gold backing which is visible through the stone that creates a warm richness that emanates from the earring. 
About the Artist
Designed in her workshop amid the historic countryside of New York's Hudson Valley, Annette Ferdinandsen's jewelry reflects the inherent grace of the flora and fauna surrounding her. Each piece is handcrafted in her studio, which is filled with natural curiosities that inspire her- from coral branches to exotic seashells to bouquets of feathers and colorful flowers.