Slide 1 of 3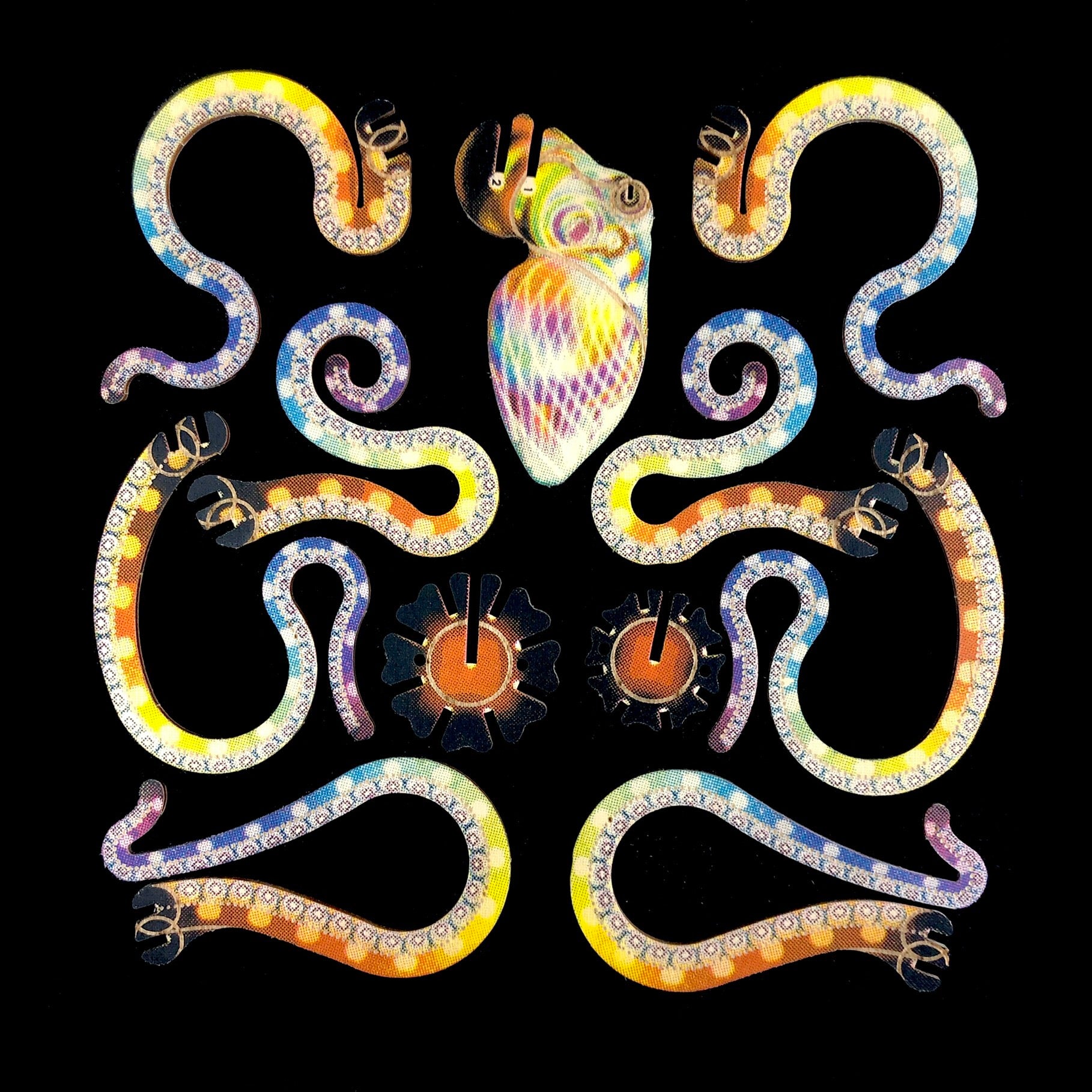 Slide 2 of 3
Slide 3 of 3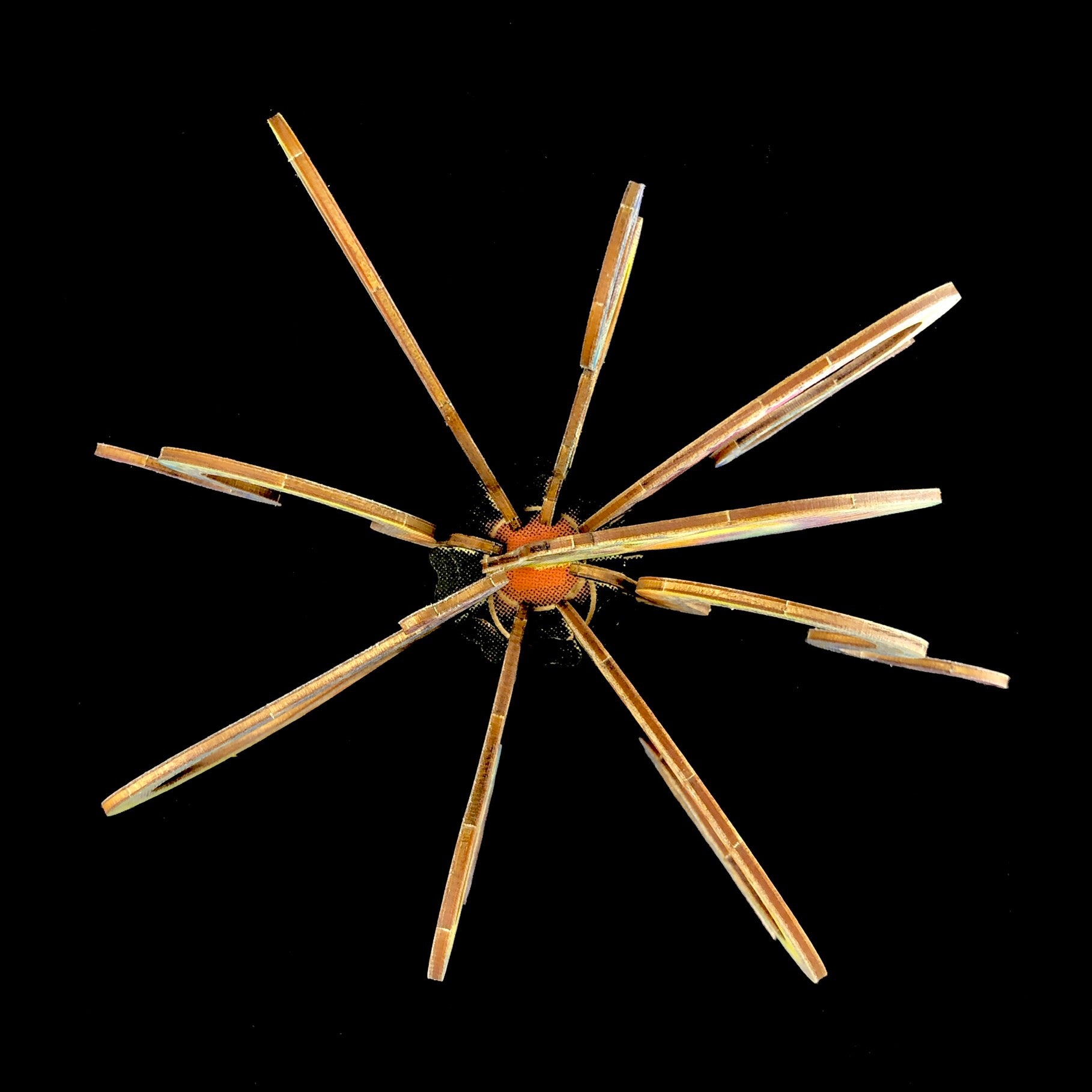 Rainbow Octopus Puzzle
MADE IN THE USA BY AN INDEPENDENT ARTIST.
Did you know that after mating, the female octopus releases 100,000-500,000 eggs but that only one or two of the hatchlings will survive to adulthood? Or, that the suckers of the octopus's tentacles have receptors that enable it to taste what it is touching!?
Laser cut Baltic birch plywood punch out model/puzzle of the Octopus vulgaris measuring roughly 8" across and 3" tall when constructed. 
100% natural materials, no plastics. Wood glue required for permanent assembly.