Slide 1 of 3
Slide 2 of 3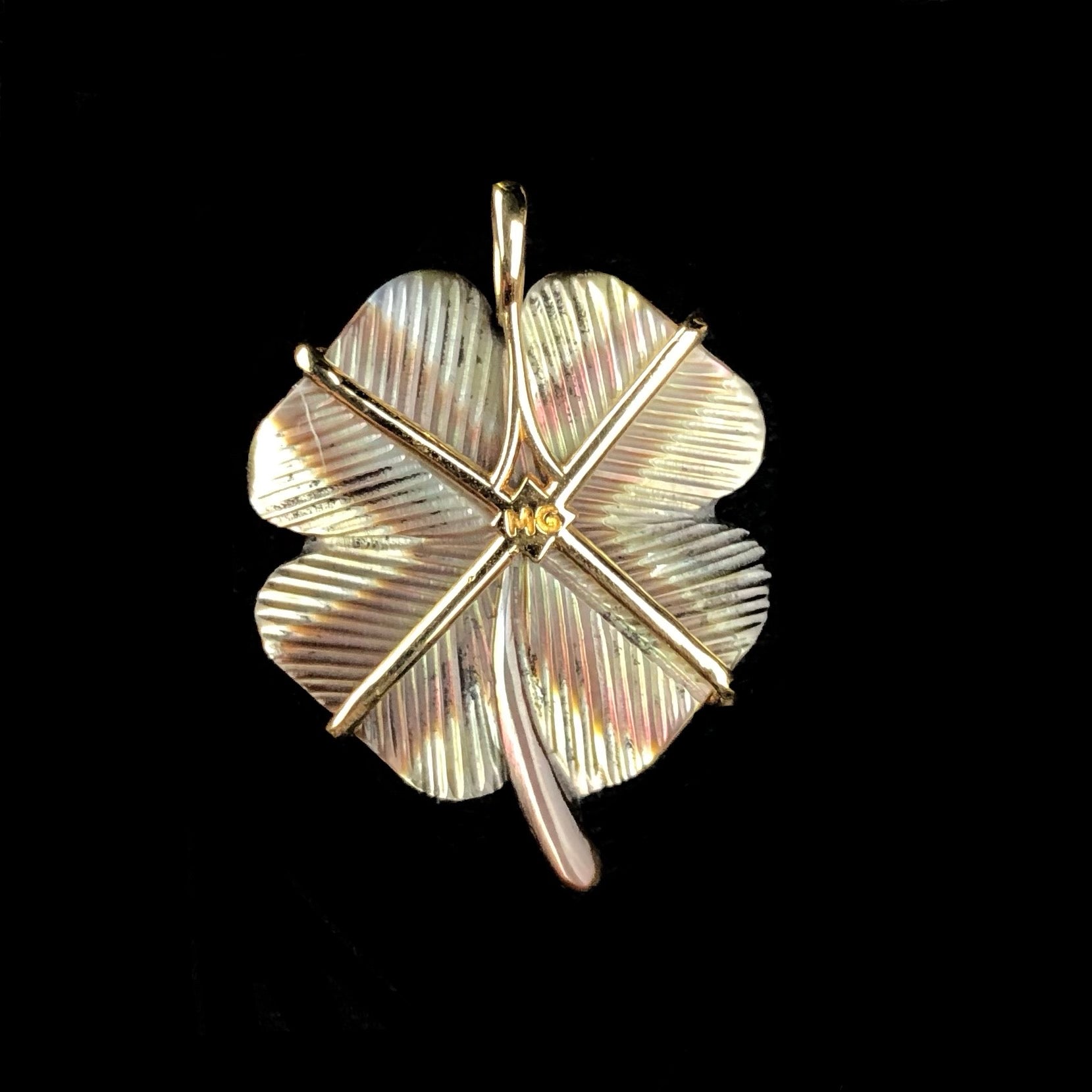 Slide 3 of 3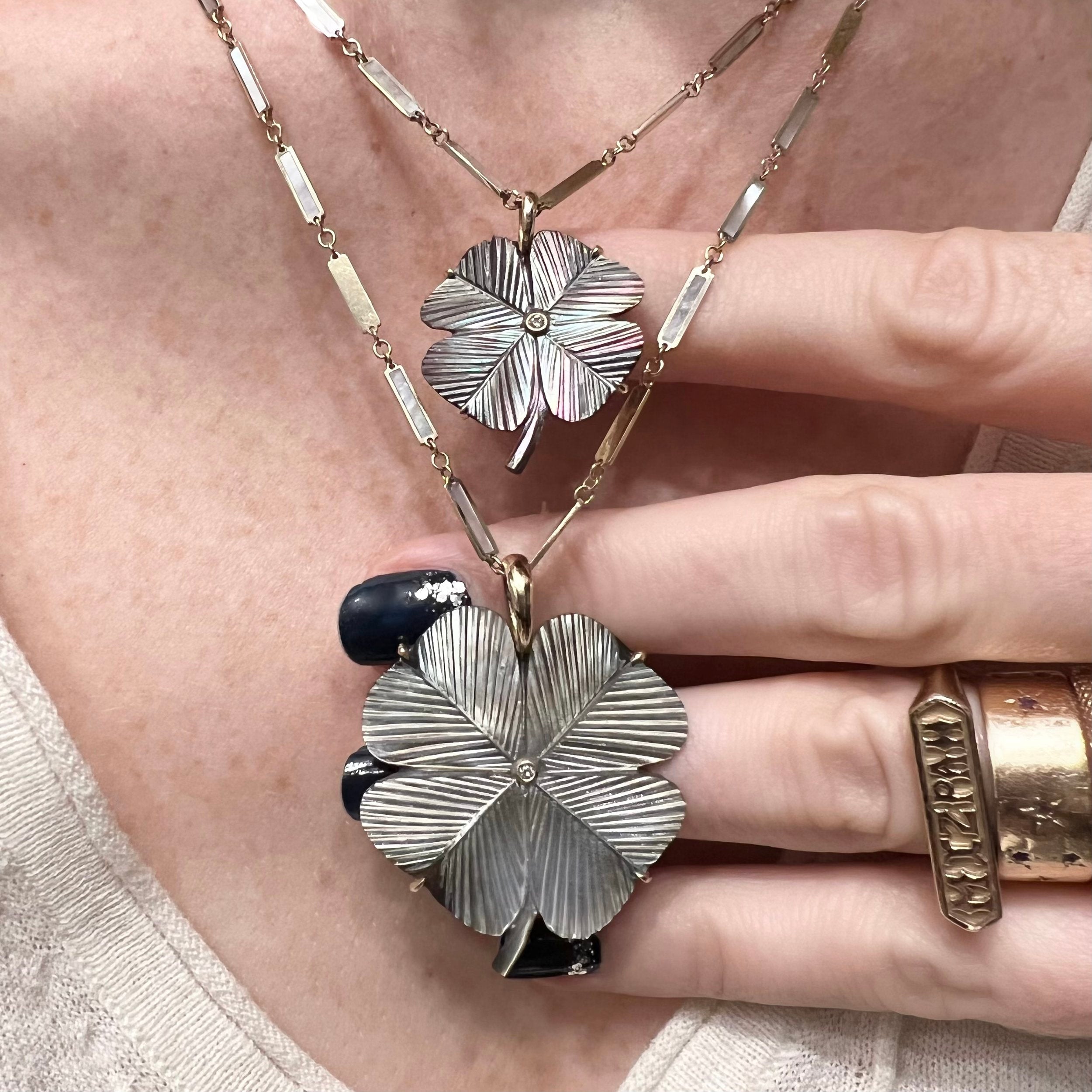 Slate Clover Charm
About the Piece
It is thought that the four leaf clover brings good luck to those who posses it...
This slate grey clover charm is carved from black Mother of Pearl shell and mounted on 14k gold with a diamond accent. Due to the natural variation in the shell color from which each piece is carved, as well as the hand of the individual artist who carved it, each talisman is unique and one-of-kind and will have characteristic specific to the one who possesses it.
* These pieces are not intended to be worn in water. Chains sold separately.
About the Artist

Maura Green has her own inspiration when it comes to creating each piece in her collection, but she believes strongly that it is the wearer's own intention and perspective that activates the pieces, brings them to life and gives them meaning.