Slide 1 of 3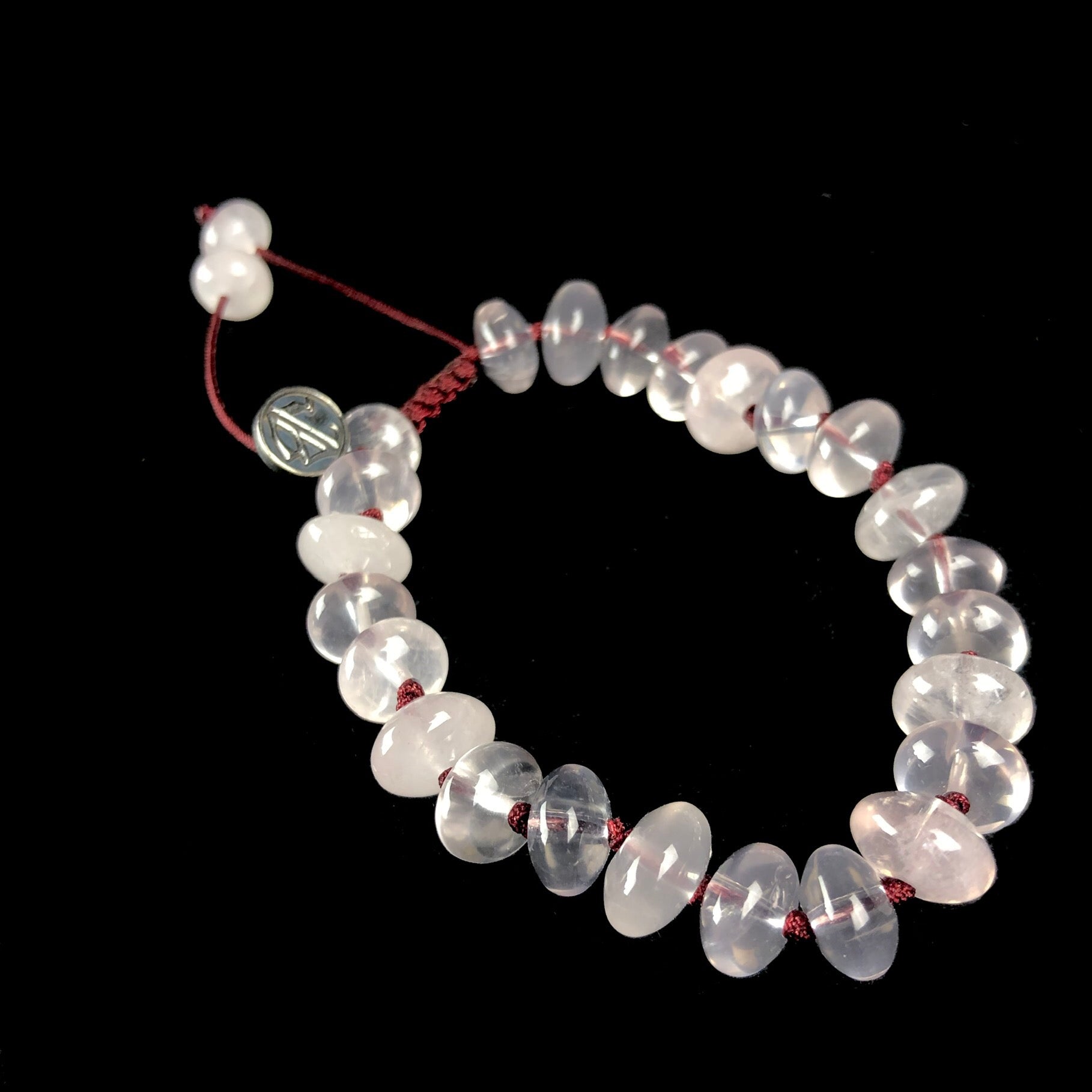 Slide 2 of 3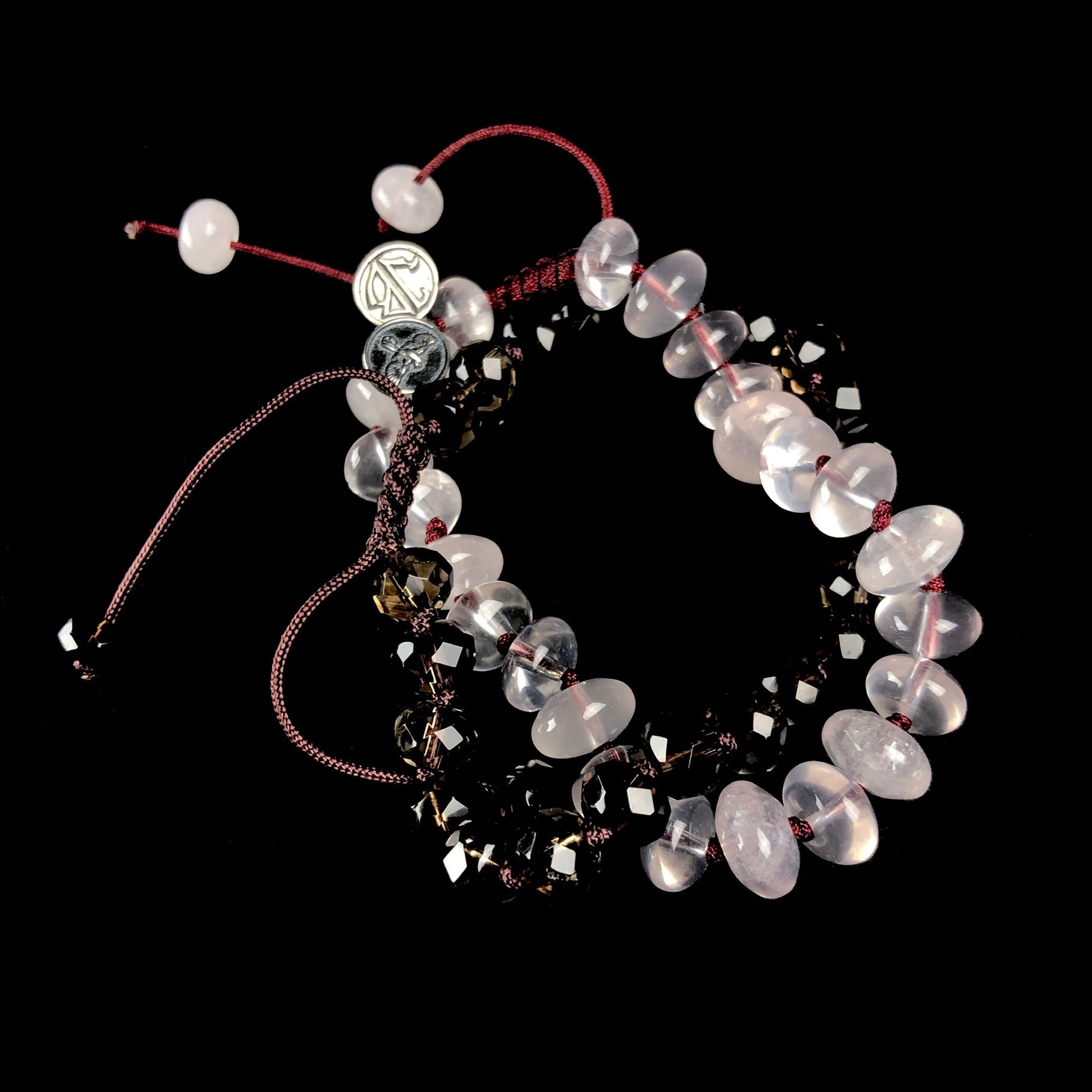 Slide 3 of 3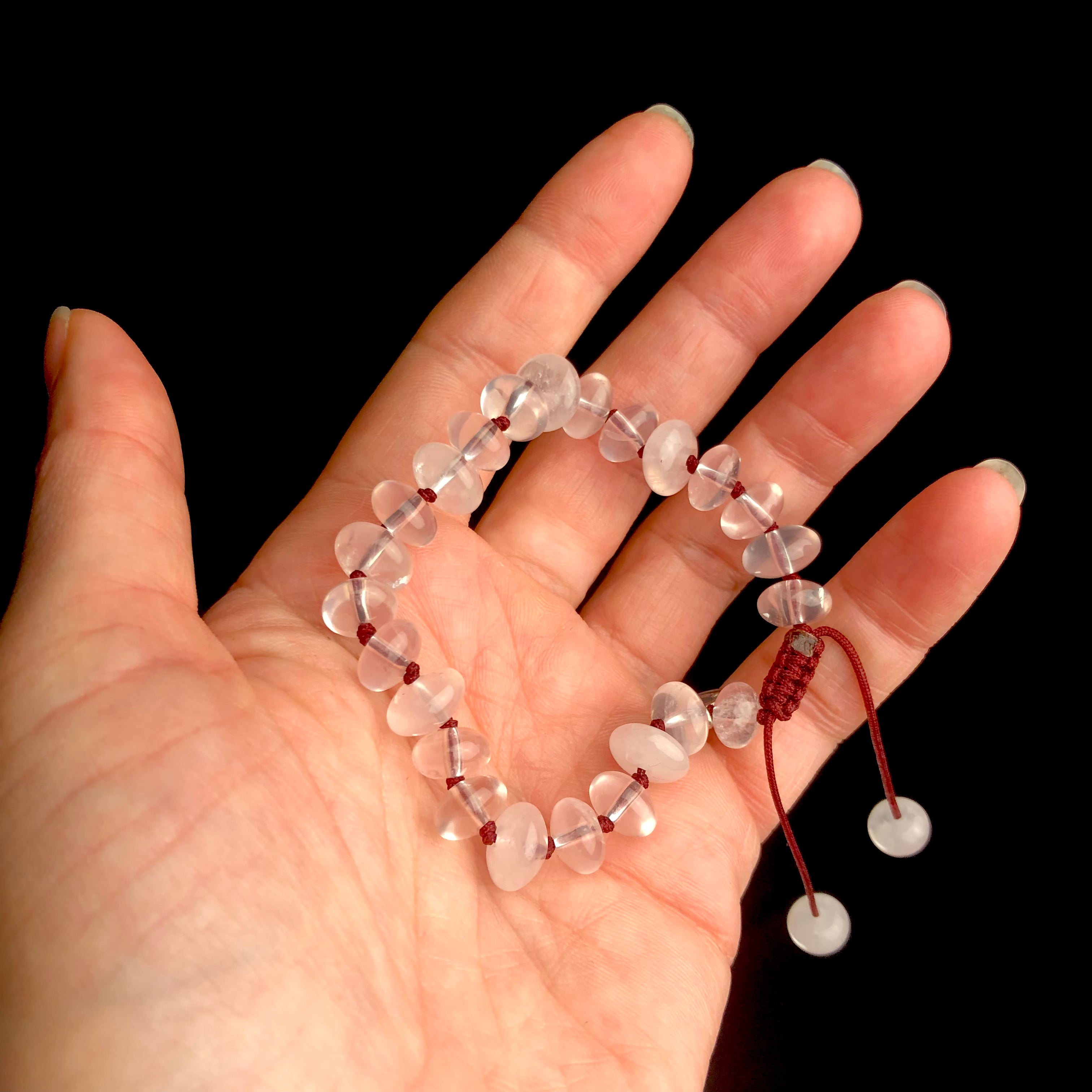 Smooth Rose Quartz Stone Bracelet
Smooth Rose Quartz Stone Bracelet
About the Piece
10mm polished smooth rose quartz stone beads on a durable cord bracelet with adjustable knotted closer that fits any wrist size.
About the stone: The quintessential stone of love in all manifestations, rose quartz allows for the ability to encompass love both outwardly and innately. With its calming vibrations this stone soothes the heart allowing romantic and emotional wounds to heal. Powerful when used in meditation; this stone's serene energy can aid one in releasing fear, misgivings and anxiety. An ideal stone as a gift, giving rose quartz to a loved one or a stranger  transmutes vibrations of compassion into the world.
Found in Brazil and the United States.
About the Artist
The jewelry of Joseph Brooks embodies sensuality and strength, handcraft to accentuate the raw beauty of the stones. With an interest in only naturally colored stones and their properties, Joseph crates every piece to highlight the true essence and brilliance of each handpicked stone and provides each with a metaphysical description of the energies imparted to its wearer.