Slide 1 of 5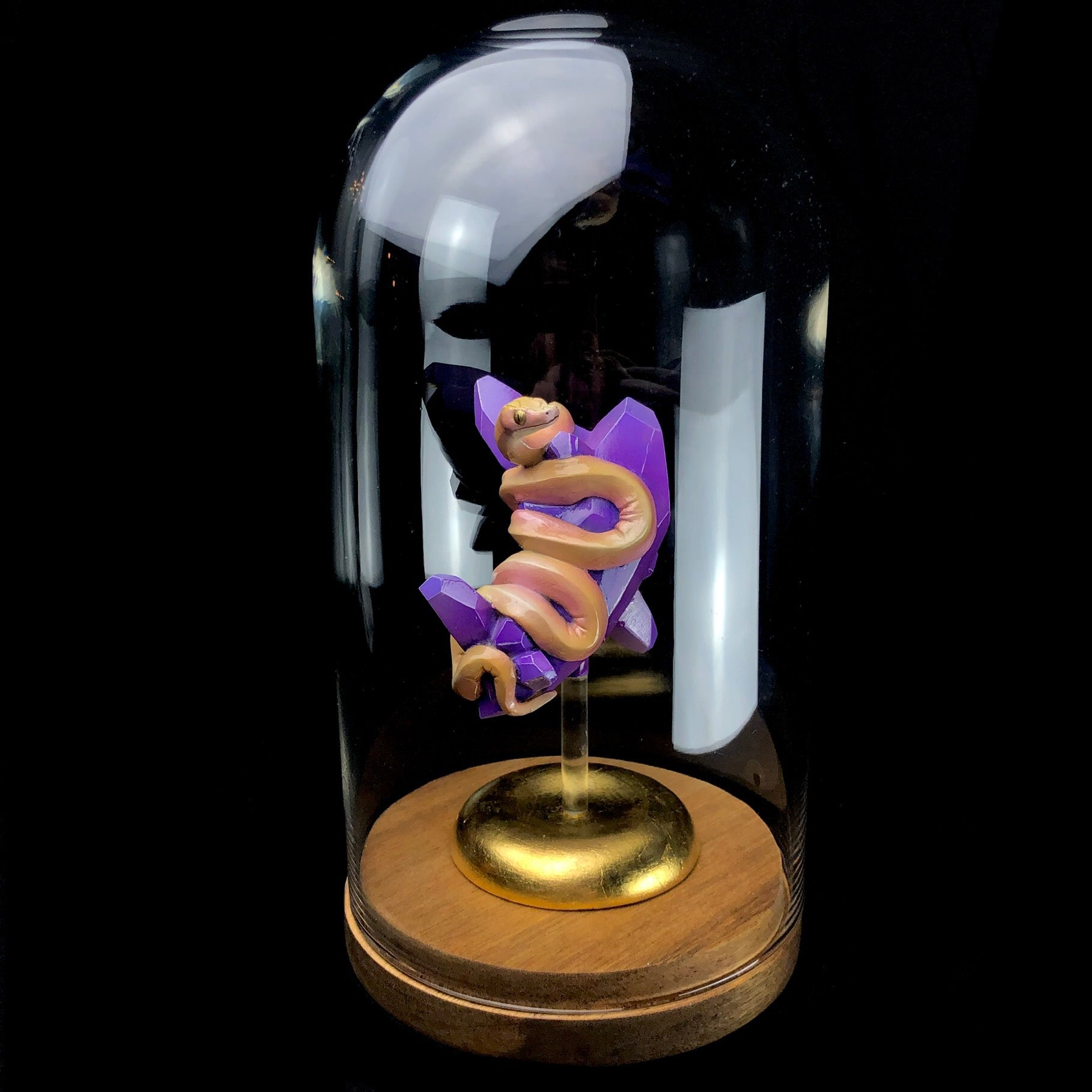 Slide 2 of 5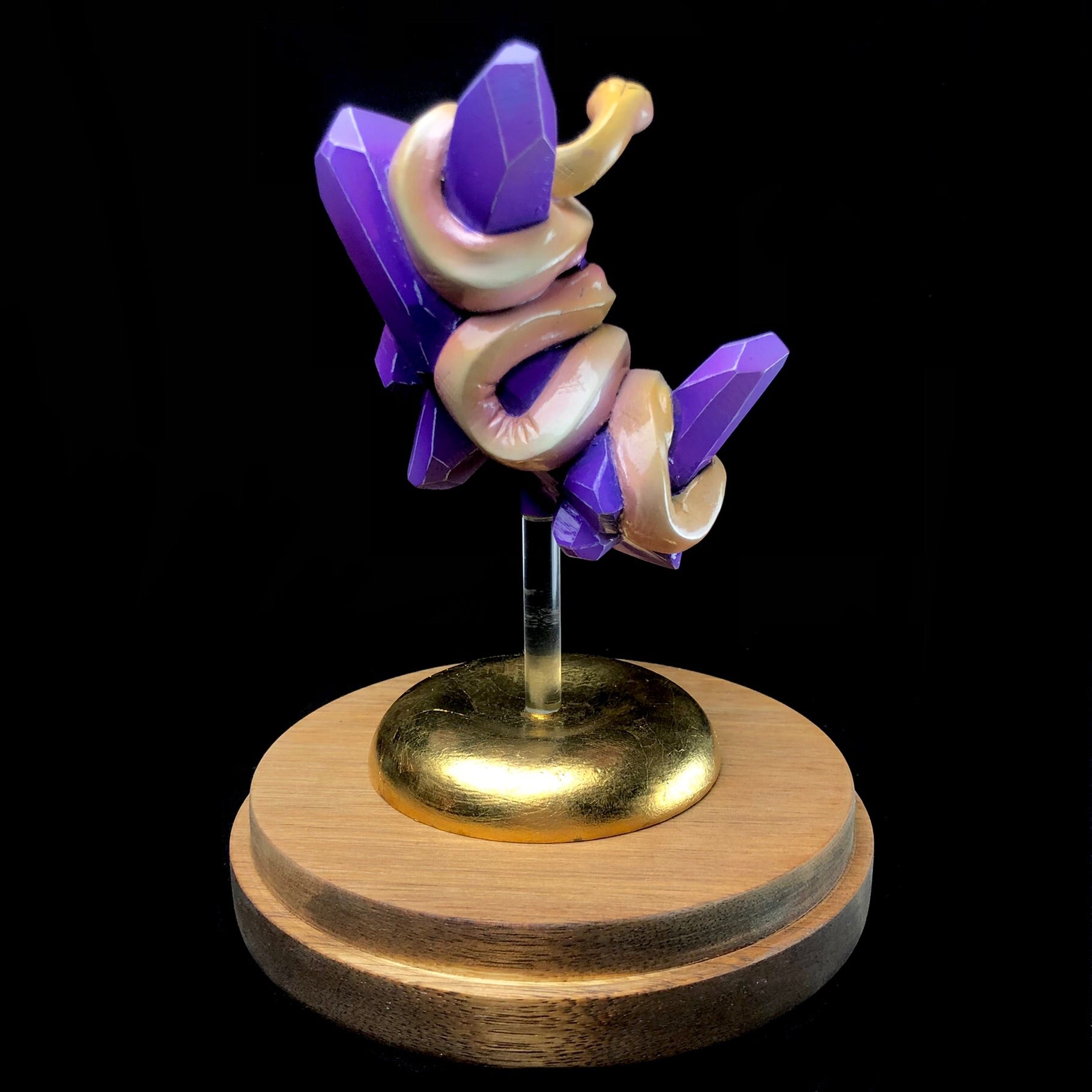 Slide 3 of 5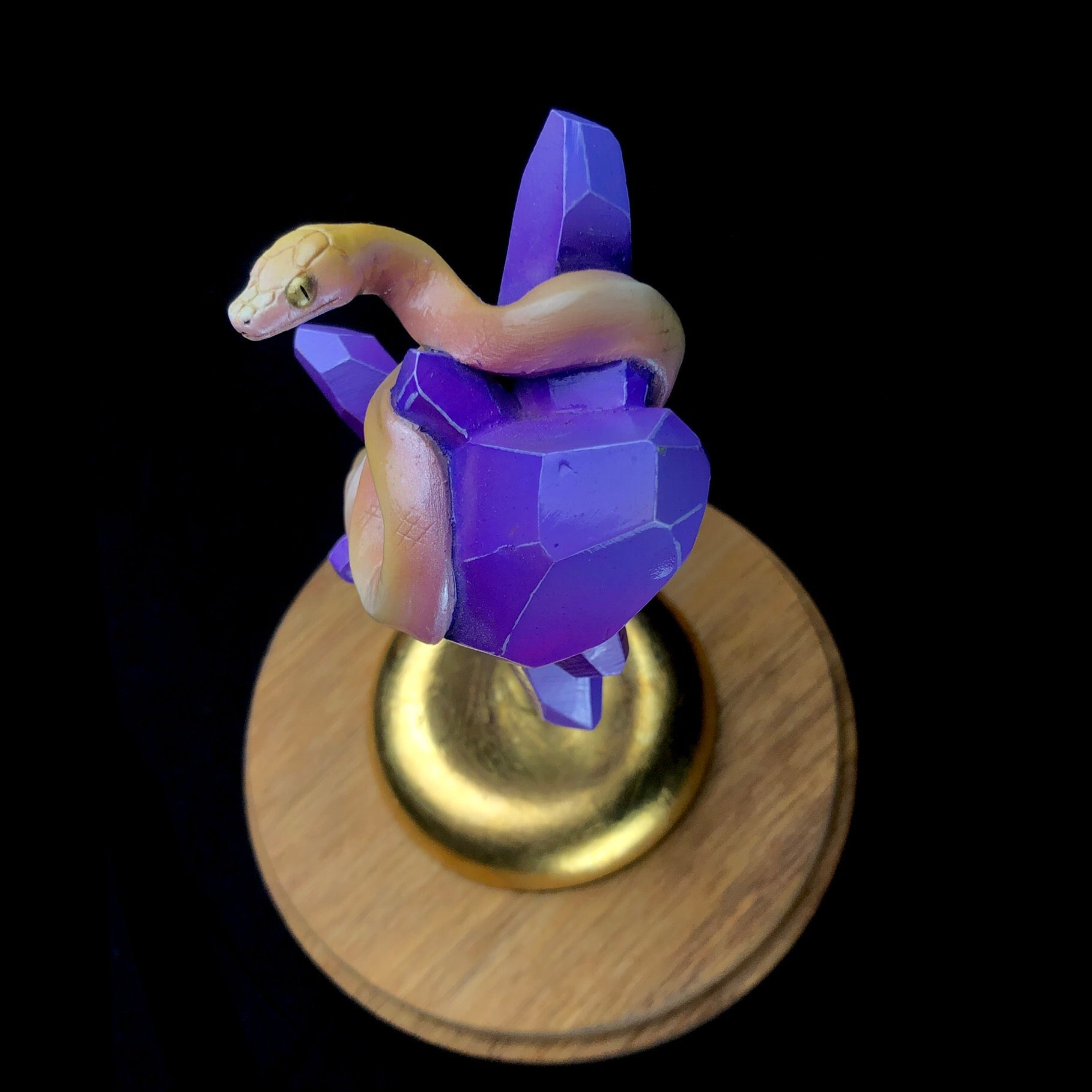 Slide 4 of 5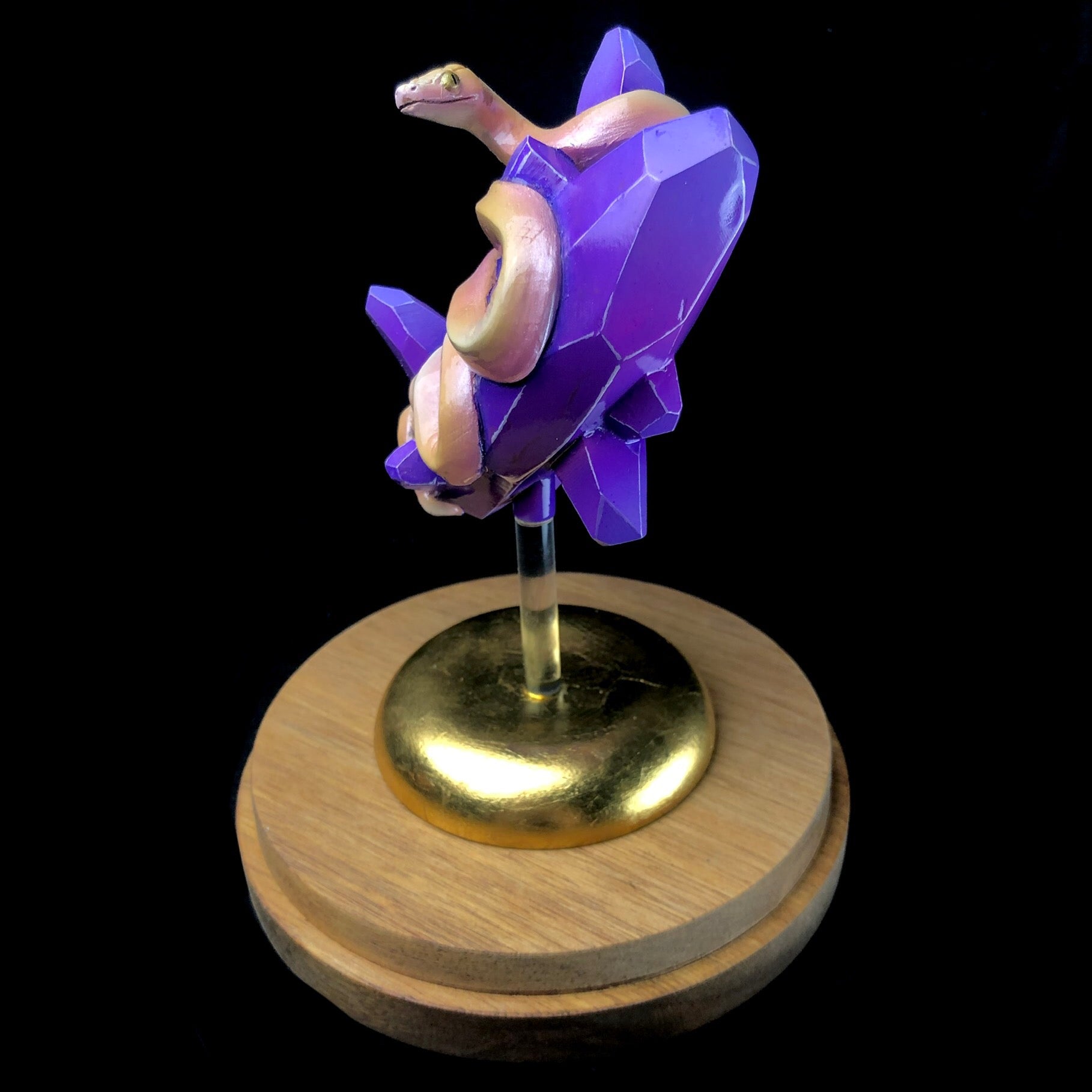 Slide 5 of 5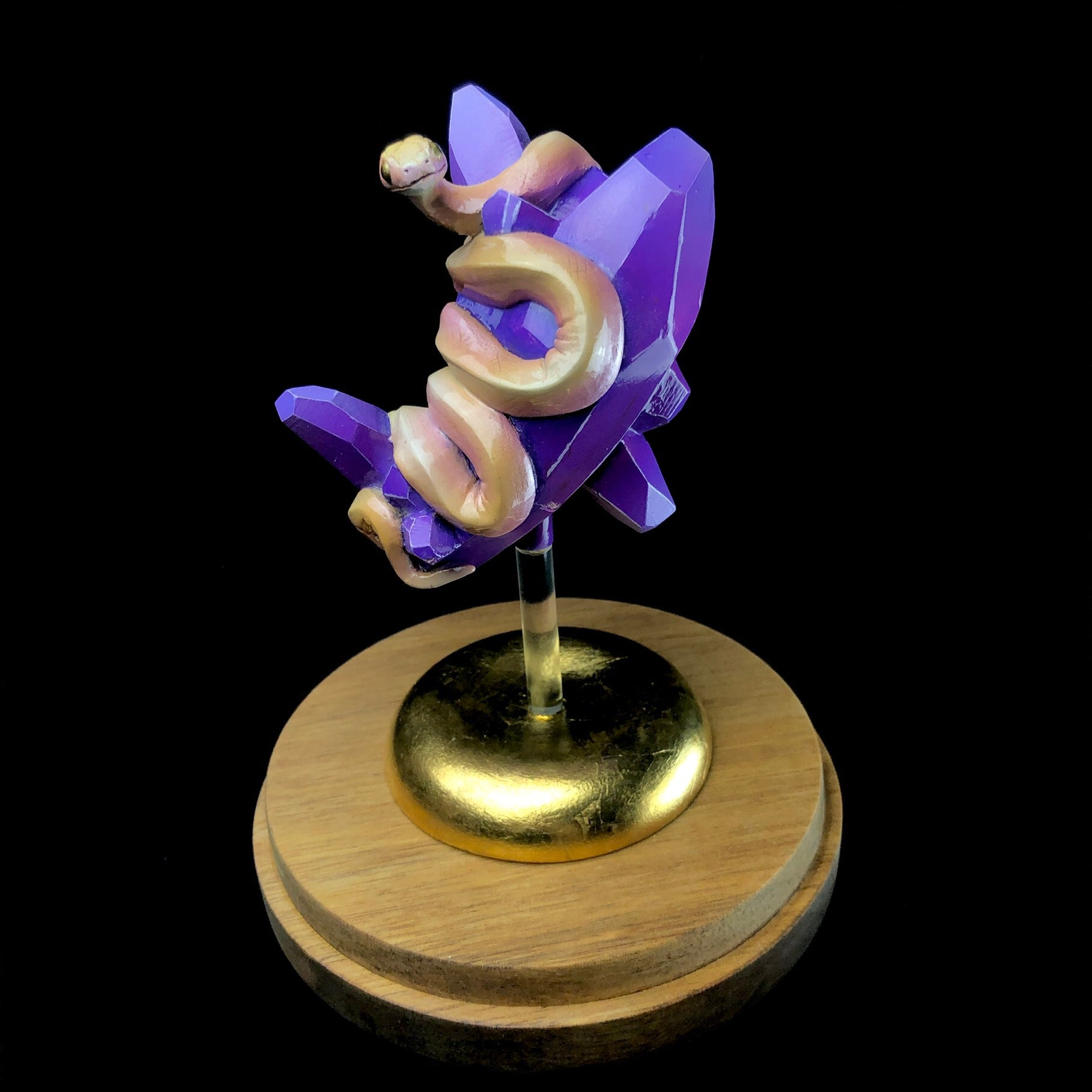 Snake Crystal Dome
About the Piece
Tabletop sculpture made with aluminum armature, epoxy clay and acrylic paints sealed with automotive clear coat measuring 6" tall & 4" across and displayed in an 11" tall glass dome. 
A peach snake with golden eyes coils around an unnaturally purple crystal shard which hovers atop a gold guilt pedestal and wooden base.
About the Artist

Kristina Drake believes strongly that using the natural world in art as an allegory not only helps us to better understand ourselves, but can also bring attention to conservation efforts and institutions that work to protect our environment.