Slide 1 of 4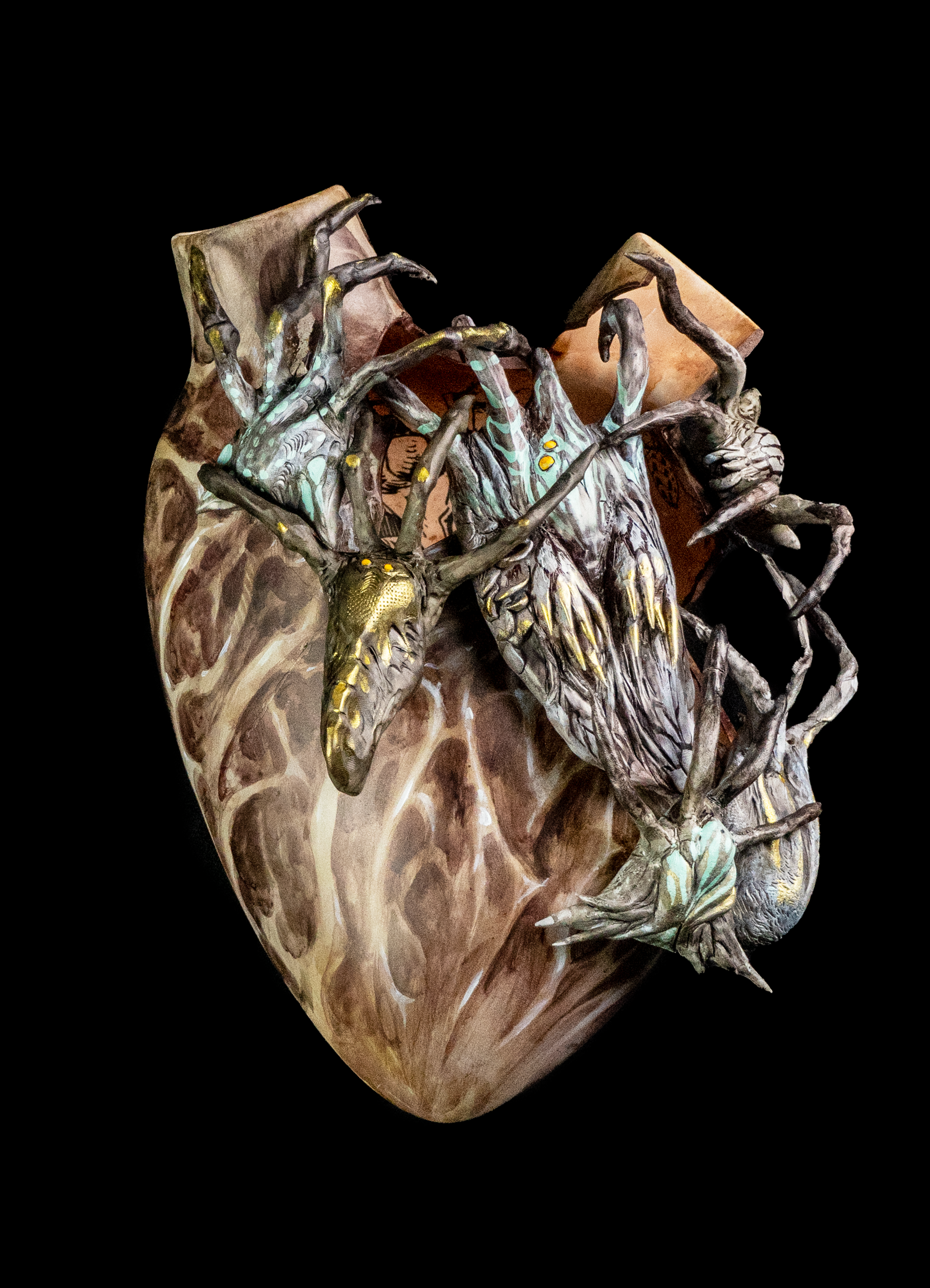 Slide 2 of 4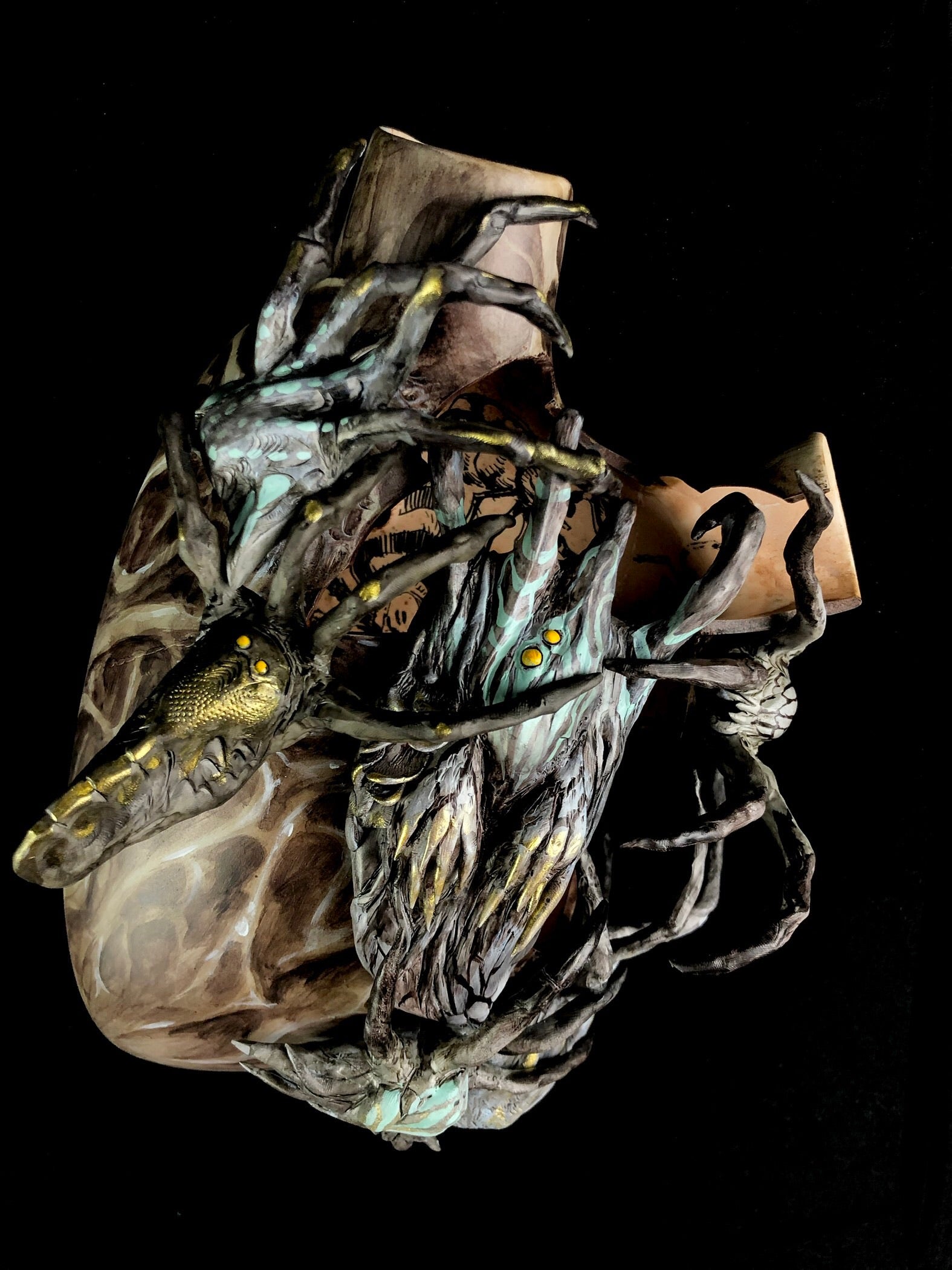 Slide 3 of 4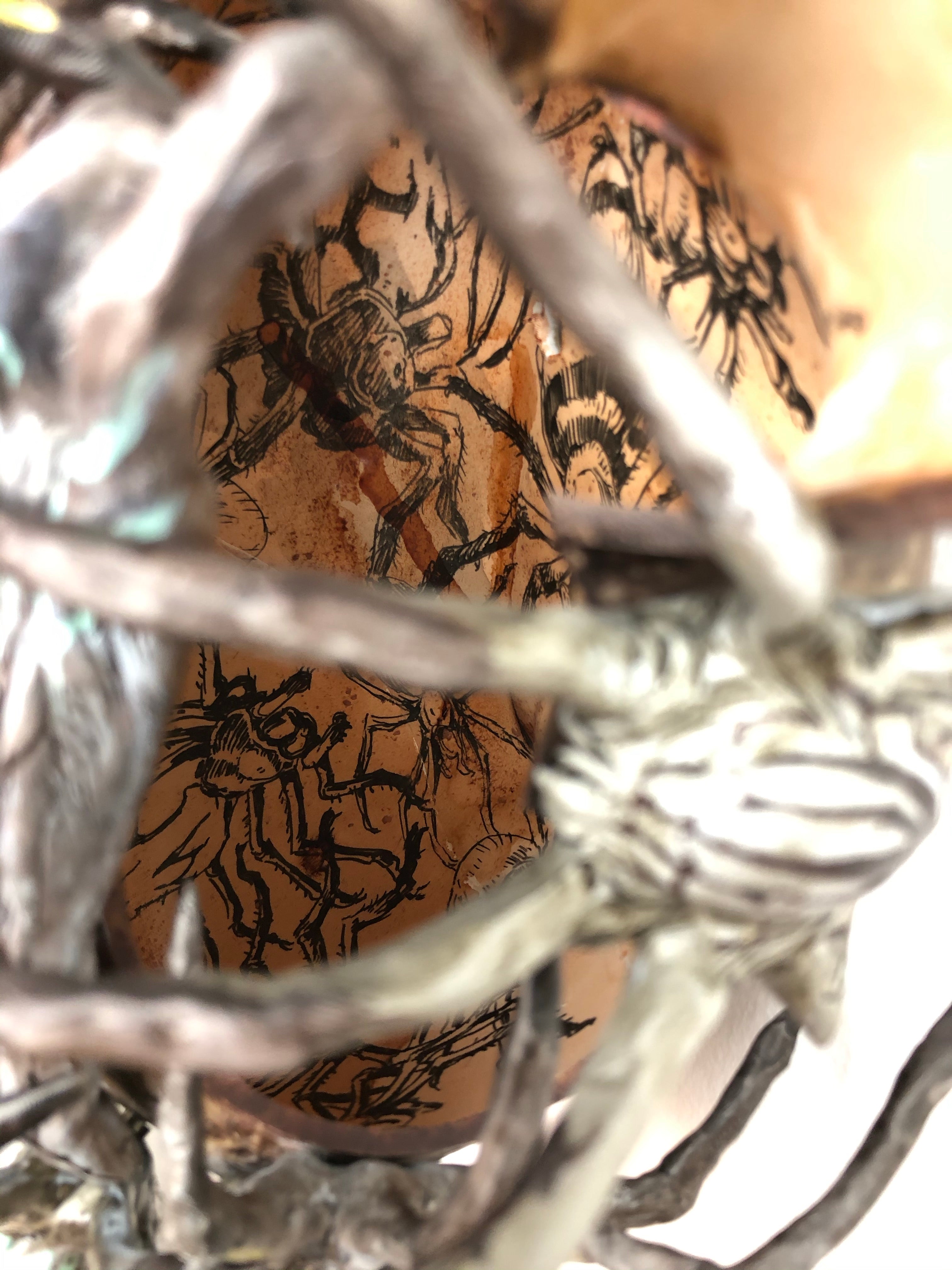 Slide 4 of 4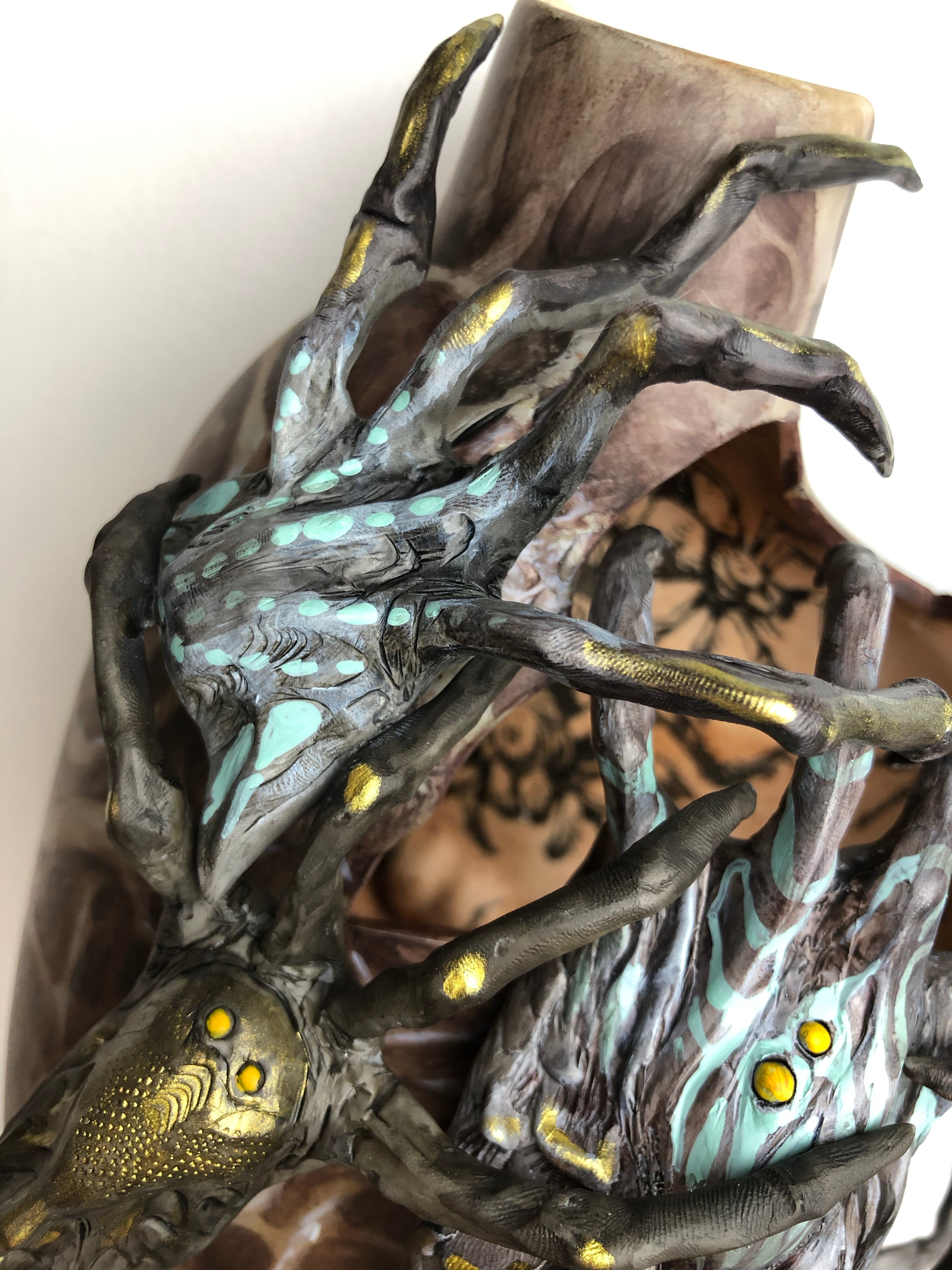 The Heebie Jeebies
Title: The Heebie Jeebies
Artist: Peter Han
Date: 2020
Materials: Sculpting clay, paint and ink on bisque porcelain.
Wall hanging / tabletop sculpture measuring 9" high, 7" wide and 6" deep.


About the Artist:
Peter Han is a concept designer, working professionally for the last 14 years in the Los Angeles entertainment industry. Teaching at notable institutions such as the Art Center College of Design, Concept Design Academy, CGMA, and Brainstorm school, Peter has a true passion for teaching the foundations of drawing and design to his students, continuing the legacy which was left to him by his teachers. In his own art, Han utilizes this mastery of craft to convey stories with strong dynamic characters often set out on whimsical journeys of discovery and adventure. Intricately drawn and active, his depictions convey dramatic movement. One of his latest shows, "Fish in a Forest", visualizes a traveler sent on a quest by a goldfish to retrieve forgotten stories of the past...