Featured Product
Slide 1 of 3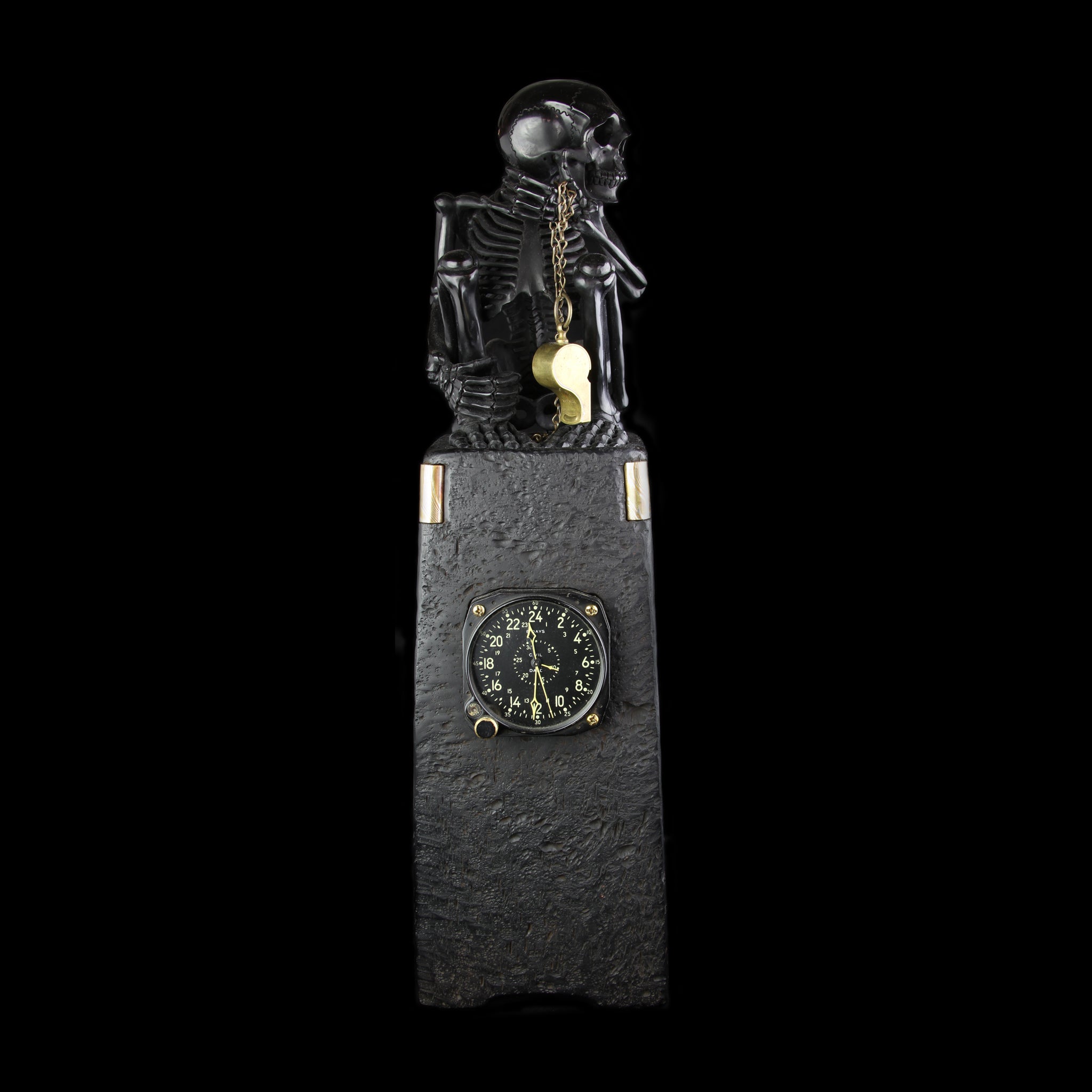 Slide 2 of 3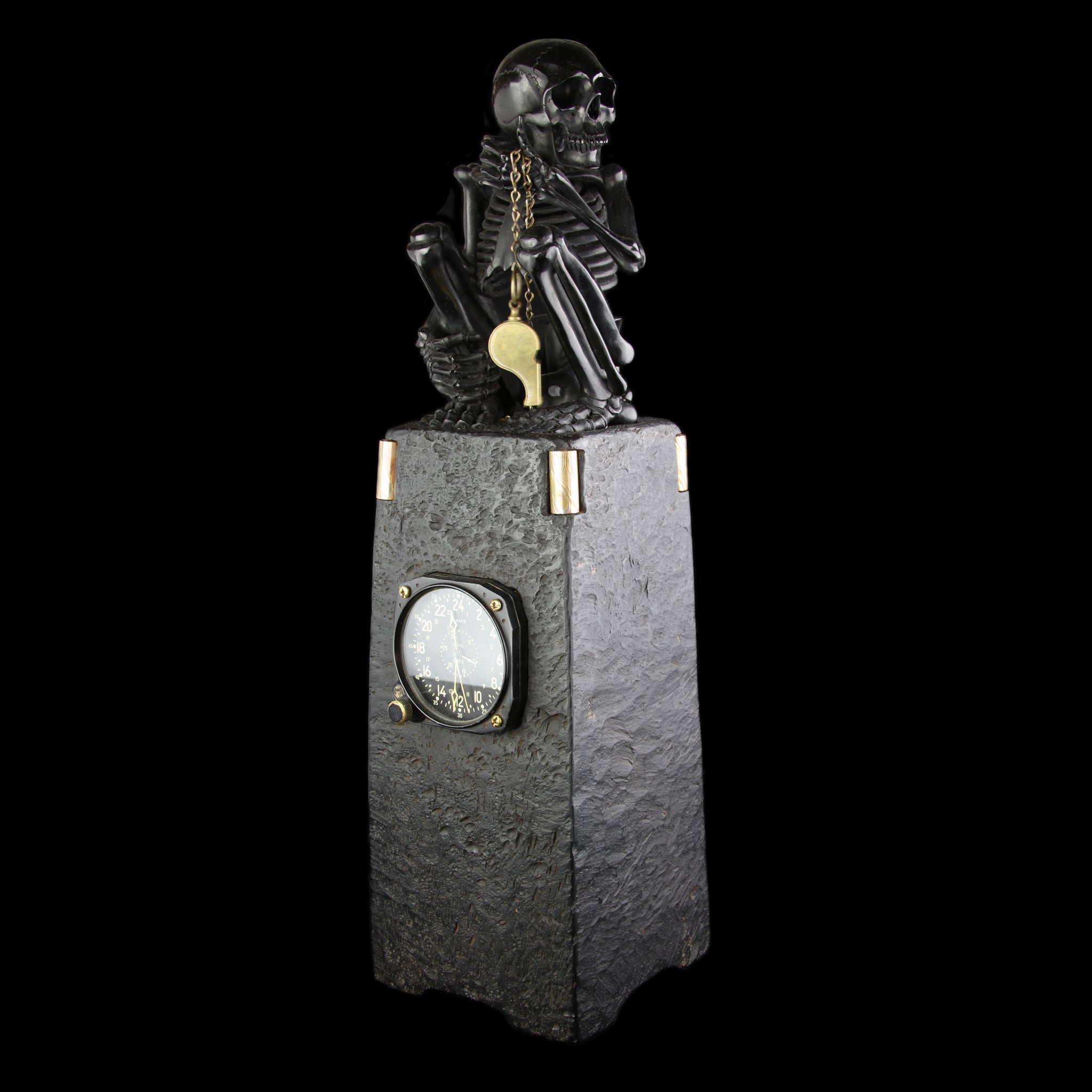 Slide 3 of 3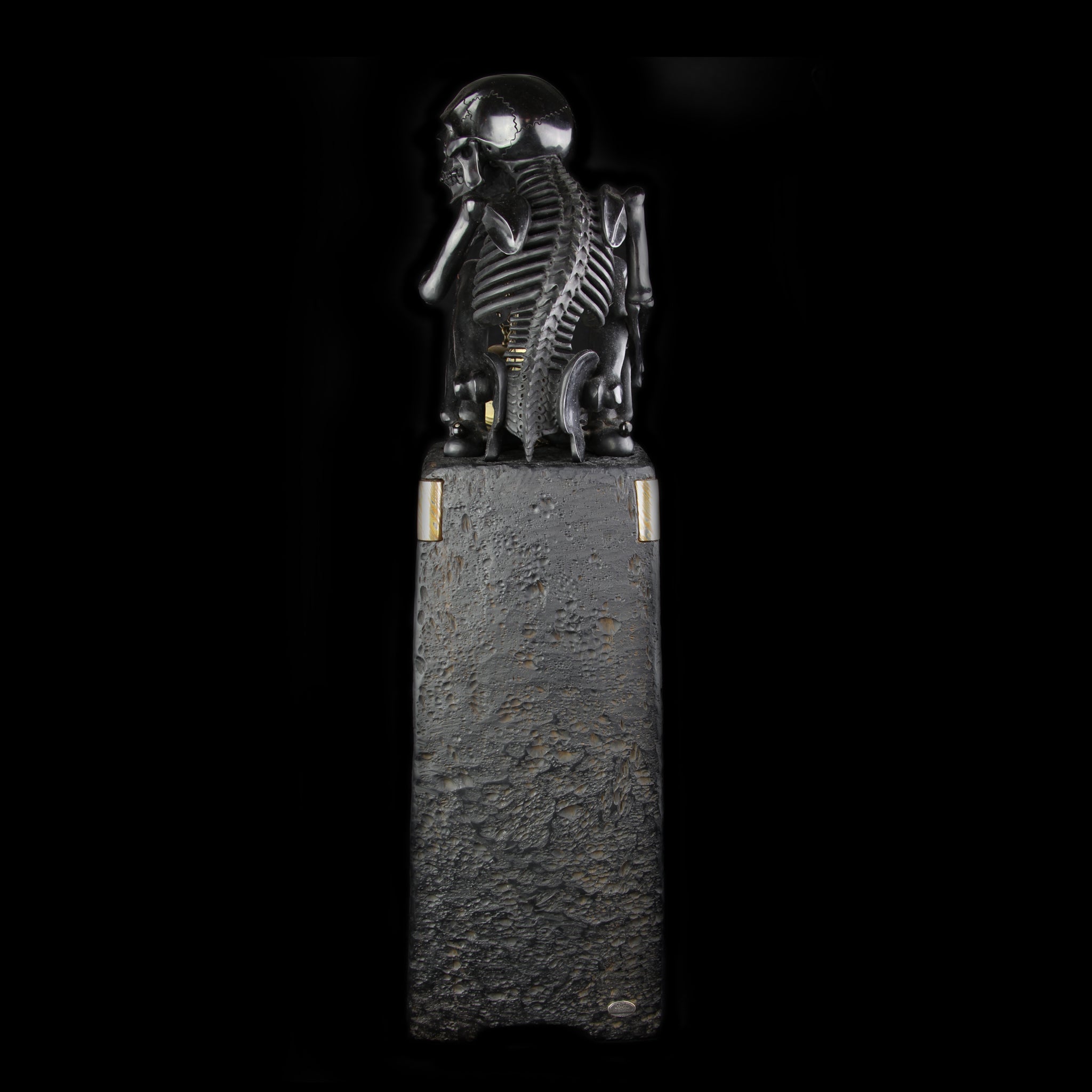 The Whistle Blower Jet Carving
The Whistle Blower Jet Carving
About the Piece
"The Whistle Blower"

Crouching jet skeleton on top of solid jet plinth with WW2 clock and whistle woth damascus steel accents measuring 21" tall, 6" wide and 6" deep.
This piece was inspired by the functioning WW2 Aviation Clock that is embedded in its base. A treasure on its own, the clock holds an 8 day wind and was removed from a retired fighter plane before being installed in this fossilized wood sculpture. It is accompanied by a military issued whistle from the same time. Four cylindrical accents of solid Damascus steel adorn the top four corners. The skeleton is removable from its stand and secured with two pins, one in each heal. 

Known as "jet", the rich black material used to create this larger than life frog sculpture is a rare form of fossilized wood which formed millions of years ago under extreme pressure during decomposition. It has been favored as a gemstone by jewelry carvers since the Neolithic period, though is most famously known for its use in mourning jewelry during the Victorian age. With a hardness of 2.5-4 on the Mohs scale, specimens like this are considered gemstone quality and are priced as such. Because of its expense and scarcity, rarely do you see pieces of jet this large utilized in sculpture.
About the Artist

After starting out as a silversmith in Arizona and immersing himself in the turquoise trade over 30 years ago, Lee Downey is still just as passionate about gems, minerals and all things geology related today. From his studio in Bali, Lee and a family of highly skilled craftspeople create one-of-a-kind art pieces from natural and reclaimed materials with unwavering attention to detail.