Featured Product
Slide 1 of 1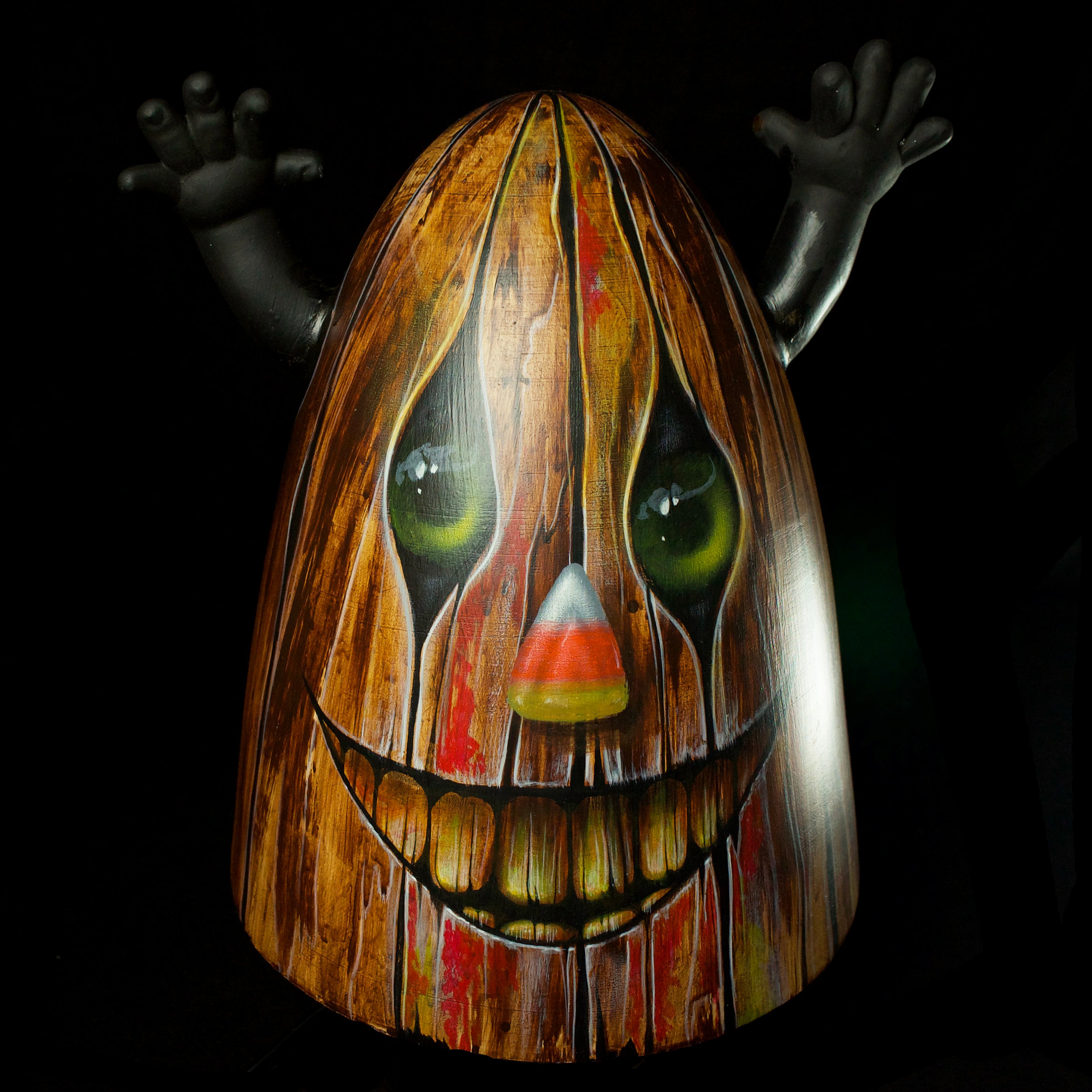 Candy Corn
Title: Candy Corn
Artist: Johnny Rodriguez
Date: 2021
Materials: Acrylic on ceramic.
Tabletop tea light holder measuring 13" high & 9.5" across.

About the Artist:

KMNDZ paints from memory and experience. His compositions are reflective visual narrations filled with vibrant imagery of birds, houses, diffused weapons, and delicate ornamentation suspended within the natural world. A successful leader in the graphic design community, Johnny 'KMNDZ' Rodriguez has worked for some of the world's premier design agencies and top entertainment companies like Disney, and designing recent large-scale murals at House of Blues Anaheim and Warner Records DTLA. His work has also been featured in museums in Spain, Mexico, UK, and in the US. Still, the internal desire to expand creative expression beyond commercial realms comes to the forefront in all of Rodriguez's new work. 'KMNDZ' is more than a moniker alluding to the 'undo' option on a MAC computer; it is the moniker Rodriguez uses for his fine art practice to remind us we can rectify the past by focusing on the future.